Links
Counter

If you're curious about how many links you have on a page of your website, just enter the URL and click "Check" to get a breakdown!
What is a links counter?
The tool's name doesn't leave much to the imagination - a link counter does just that - counts the links on your site.
Our proprietary link counter counts a variety of different links on your website including:
Internal links
External links
Dofollow links
Nofollow links
With our links counter tool, you'll get valuable information including:
The URL of each link included on the page. The links counter will give you a list of every link URL found on the page you entered into the search bar.
The link type of each URL. The links counter will also tell you which kind of link each of those URLs is.
Anchor text. You'll also be able to see what anchor text is used to link out to each URL.
Anchor type. The tool will tell you if the URL is anchored to a piece of text or an image.
Do follow or No follow. The chart will also tell you the status of each URL - whether its a dofollow link or a nofollow link.
What are the different kinds of links?
Let's take a deeper look at the kinds of links that our links counter outlines.
External links
External links are when other websites link to your website. These links are also extremely beneficial as they act as trust signals from other sites.
So, when Google sees that you have a number of high-quality websites linking to your website, they see them as votes of confidence for your site.
Dofollow links
A dofollow link is a link that allows search engines (and users) to follow them to reach websites. These kinds of links pass "link juice," which mean that they act as votes of confidence for your site.
Internal links
Internal links help guide users, and Google, throughout your site. Without internal links, it takes longer for Google to find every page on your site , whereas the use of internal links can help Google find, crawl, and index your site pages quicker.
The quicker your pages are indexed, the faster they can show up in Google search results.
But internal links don't only help Google find other pages on your site, they also help guide users through your site as well.
You can use internal links to refer users to pages about related topics, which keeps users on your site for longer (and sends positive signals to Google).
Nofollow links
A nofollow link doesn't boost your site's authority since they don't pass any link juice.
You can denote a nofollow link in your code by adding a rel="nofollow" tag.
Why is it important to count your links?
Now that you understand the types of links that the links counter accounts for, you can better understand why its better to count them.
The links counter can help you gain a better understanding of sites that are linking to you, how many sites are passing link juice, and how many are not.
This overview can help you better understand your current search engine rankings and help you set future marketing goals. For example, if you see that your site only has three external links, you could make it a goal to earn two more high-quality external links by the end of teh quarter.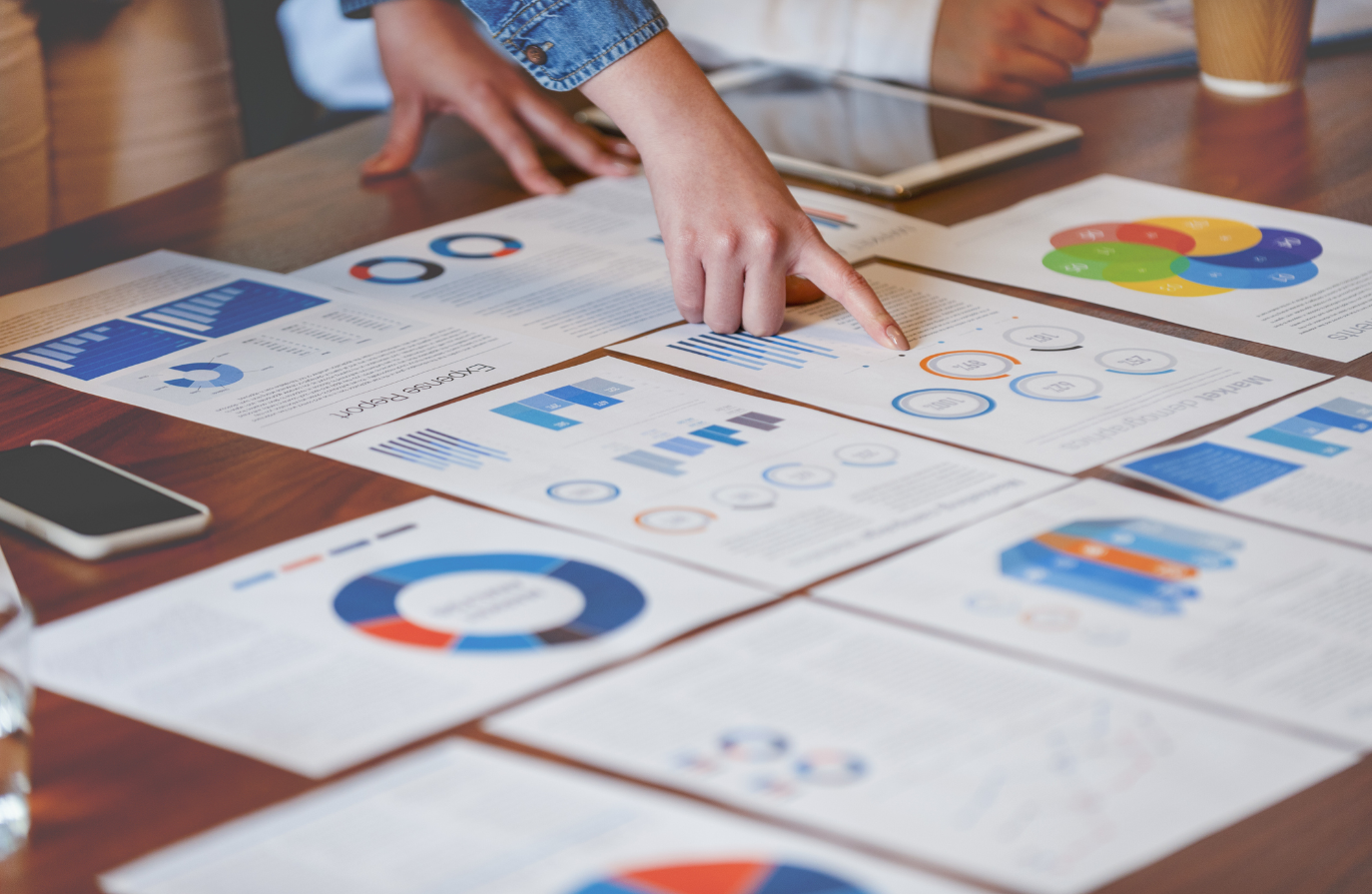 Do you need help with links?
Whether you need help understanding links or earning them, WebFX can help. We're a full service digital marketing agency that provides a wide range of makreting strategies, including link building. Our SEO services can help you build a fantastic internal linking structure so that Google can find and index your pages quickly.
Not only that, but we can help you earn high-quality external links so that you can improve link juice to your site.
If you want to learn more about the services we offer, contact us online today, or give us a call at 888-601-5359!