High End Web Design: How to Create a High End Website
A successful website is a driving force behind increasing sales and your company's ROI. One component of a successful website is the way it looks. For many businesses, they desire a high end web design that will not only attract customers, but guide them through the sales process effortlessly.
Without compelling website design, a site lacks the professional look and feel that is needed to set it apart from the rest. A key to establishing your company's unique online identity and a strong brand name is a high-end web design that reflects your business while leaving a positive, lasting impression on the visitor.
Read on to learn about what truly defines a "high end" website design, and the five things a website really needs to be considered "high end."
What does a successful ecommerce website need to drive sales?
We wrote you an ecommerce essentials checklist.
Read the Blog Post & Watch the Video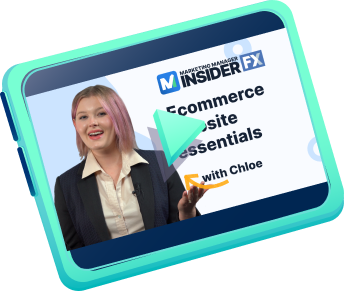 The five factors of a high-end website
Websites with a high-end web design start with a professional, unique look, but they don't stop there. Here are five components that successful websites all share — and that you should look for when finding a website designer.
1. Design that strengthens the brand
Your site is the online presence of your brand. Creating a professional look based on your brand is a way to strengthen the impact your company has in the market.
The design of a website is the first impression, often the make-or-break in the online world. Web users don't simply visit a website, they experience them. During their visit, they establish an opinion of the site and business based on the look alone.
You want a high-end web design that makes the visitor feel comfortable. You want your brand to be presented, so the visitor feels your company is credible, trustworthy and a leader in the industry. A high-end web design can achieve that.
While high-end web designs vary stylistically, they generally have several common elements.
White space is one very obvious difference between poorly designed sites and high-end web designs. Crowded with content and visual elements, designs without proper white space leave the visitor feeling anxious and overwhelmed.
White space provides the breathing room necessary to create a calm and professional ambiance. Users want to be presented with the information in a way that makes scanning easy. High-end web designs use white space to create a clean, modern look.
2. Proper HTML, CSS, and other code
Developing a high-end web design takes professionals. Aside from creative web designers, skilled programmers are needed to ensure your high-end web design continues to look sharp across all platforms and through all browser updates.
Even for sites without interactive components (forms, search features, etc.), programmers are still essential in the coding phase of the website. As website standards continue to evolve, your site needs to be coded correctly to maintain the high-end web design of your site. Sites that aren't coded to conform to the new standards will not be displayed correctly in new browsers. High-end web design is especially critical with the rise in mobile popularity, which demands a website can be accessed while a user is on the go.
3. Substantial, worthwhile content
Your site's content needs to match the high-end web design. Text written with grammatical errors or without a captivating style will cause the depreciation of your high-end web design and the credibility of your company.
Professional copywriters can match the site content with the high-end web design by writing text that is inviting, interesting, and professional. Your visitors will not only be impressed with your high-end web design, they will also be more likely to read your content and take action. Companies that incorporate both high-end website design and strong content have a winning formula for engaging customers and driving conversions.
4. Proper marketing strategies and optimization
A high-end web design without any visitors is worthless to your company. Once you've launched your stunning new high-end web design, you want it accessible to your target audience.
The vast majority of Internet users find sites through search engines. High-end web designs rank within the top results, since search engines like high-end websites that give users a positive experience. Finding a company that specializes in marketing your site, using search engine optimization, incorporating pay-per-click, or utilizing other methods can catapult your high-end web design into success.
5. Ongoing maintenance and website updates
Once your high-end web design is live, the project doesn't end, but rather changes focus. Now, regular maintenance needs to be addressed.
You'll need to update text, add new content, and change photos over time. Keeping your site fresh will encourage your visitors to check back often to see what's new. Stagnate sites, even with a high-end web designs, will not get repeat visitors.
Another important website maintenance consideration is functionality. As browsers and technology continue to evolve, you want to be sure your high-end web design remains on the cutting-edge. Outdated functionality or broken pieces of your site weaken your company's brand and the positive impact your high-end web design has on the visitor.
Your high-end web design should be reviewed for functionality on a regular basis and updated as trends change. All the best companies involved in high-end web development keep an eye on upcoming changes to search engines and online interaction.
Three examples of high-end web design from WebFX
As a leading high-end web design agency, WebFX regularly creates beautiful, professional, and highly functional websites for its clients. From national ecommerce brands to local restaurants and service providers, we can create gorgeous and modern designs that motivate visitors to take action.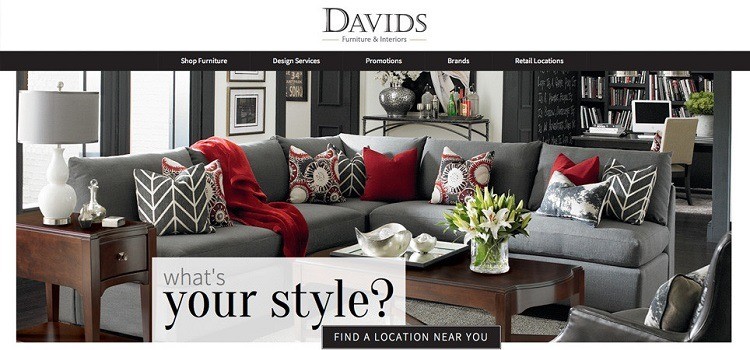 As we've stated already, a beautiful website is meaningless if it doesn't drive your visitors to take some kind of action. So our designers aim to create sites that are just as functional as they are attractive. We combine modern design practices, such as responsive or mobile design, with large, compelling images and clean navigation.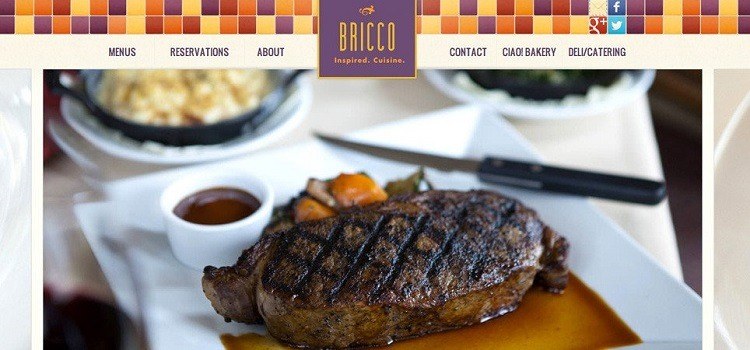 At WebFX, we don't rely on cookie-cutter templates or buy themes from online markets. We design each website for our clients from the ground up, taking into consideration their unique needs, ideas, and online marketing strategies.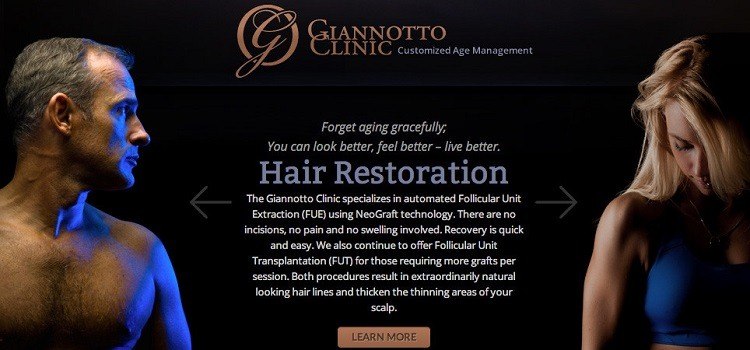 For more samples of the websites that we have designed for ecommerce companies, businesses, national brands, and local restaurants and service providers, visit our portfolio.
We don't want to tell you about the work we do, we want to SHOW you.
View Our Portfolio

We've built over
Websites
in a variety of industries.
Want a high-end website?
Creating a successful high-end web design takes more than a talented designer. It takes a team that knows how to work together to produce not just great design, but achieve top ranking results in search engines, reach more customers with inbound marketing, and maintain your presence, so customers keep coming back for more.
WebFX has the talent to give your site a high-end look and feel, cutting-edge functionality, amazing content, a strong online presence, and continuous presence at the top of the search engines. Whether you're simply seeking a website redesign or a brand-new site, we can help you achieve your goals and make a lasting impression on everyone who visits your site.
Earn a 20% greater ROI with WebFX