July was a busy month here at our FXCampus! From celebrating World Water Color Month to celebrating our co-workers all month long, we think we made the most of the summer sun! World Watercolor Month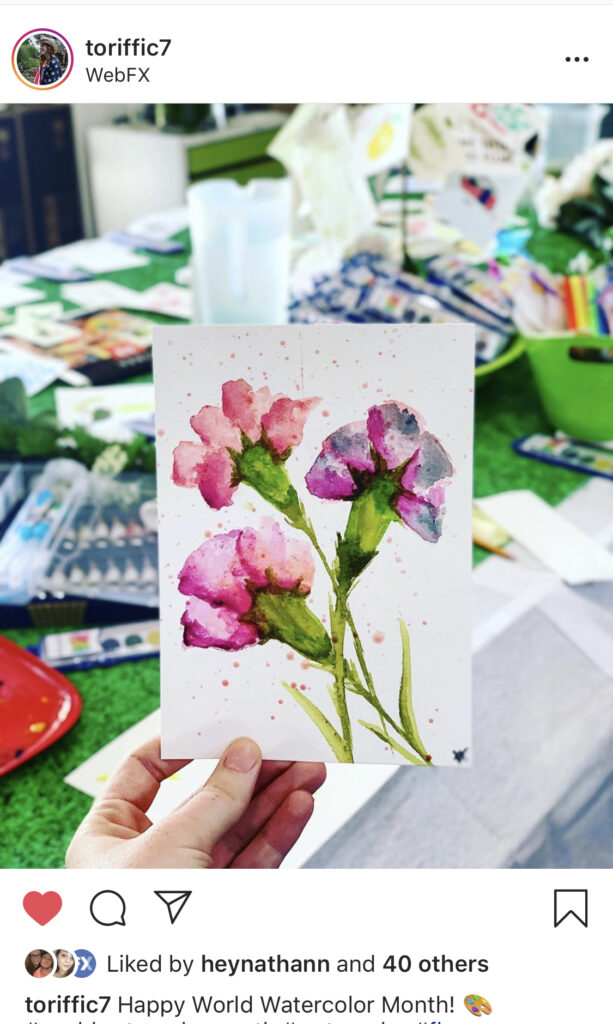 We hit the ground running in July by celebrating World Watercolor Month with a breakout event in our atrium!
It didn't matter if you were an artist by trade or testing the waters for the first time (pun intended), all were welcomed to join in on the fun! This month-long holiday aims to celebrate the importance of art and creativity around us, which we are fully on board with! All team members received a watercolor pallet to take home with them to continue trying their hand at this new hobby – it's rather relaxing if you ask us!
Some team members even took their new pallets on the go with them to vacation spots! Family & Friends Party We hosted our annual Friends & Family party at the office and had our biggest turnout to date! Our FXCampus was brimming with smiling families, friends, neighbors — you name it!
This year's Carnival theme really set the tone for a perfectly fun and family-filled evening. From carnival games to the bounce house, to the snow cone maker and cotton candy display, you could say we know how to work hard and play hard. FXCookout & Senators Baseball Game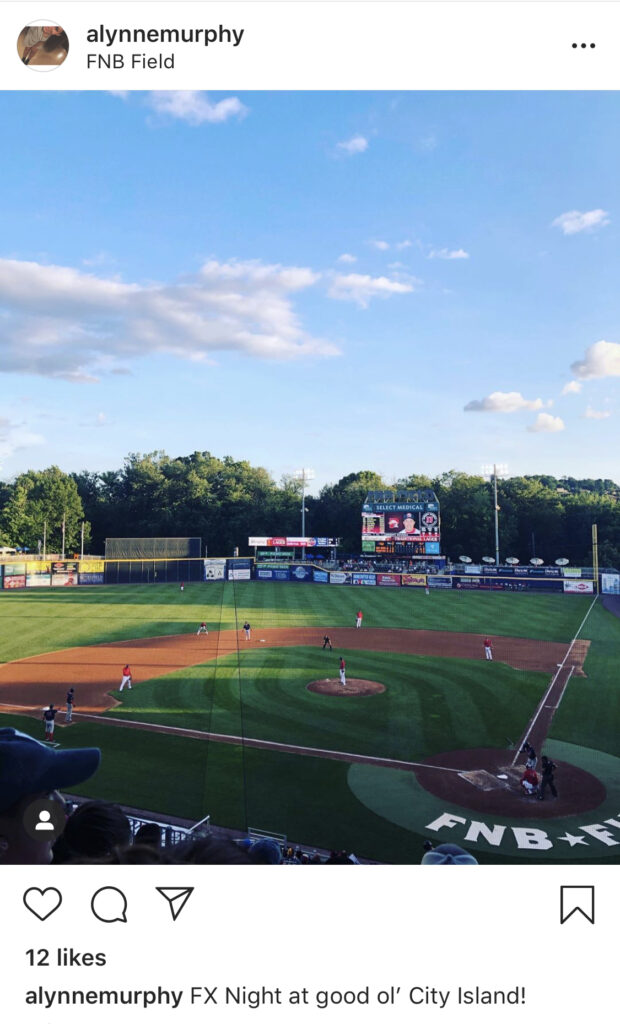 Thanks to a month full of goal crushin', our team earned themselves another annual FXCookout & Senators Baseball game for our friends and family!
We chowed down on some burgers and hot diggity dogs in our office's atrium before making our way over to City Island for the game! This is always a summer favorite for our team and a fun introduction to our office comradery for our new summer hires! Paint, Draw & Snap Scavenger Hunt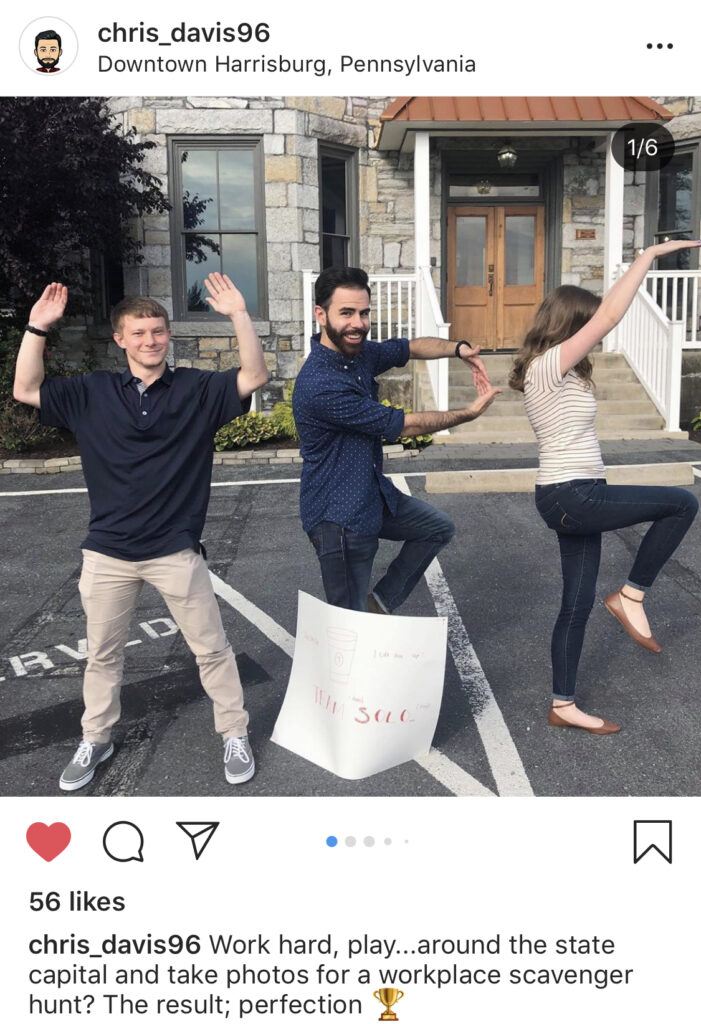 One of our many #FXCommunities groups, – Paint, Draw & Snap – hosted a city-wide scavenger hunt consisting of many photo ops throughout Harrisburg.
We love being a part of the Harrisburg community, and this scavenger hunt really helped our team dive deeper into the quirky, unique elements of the different neighborhoods! July Goals Meeting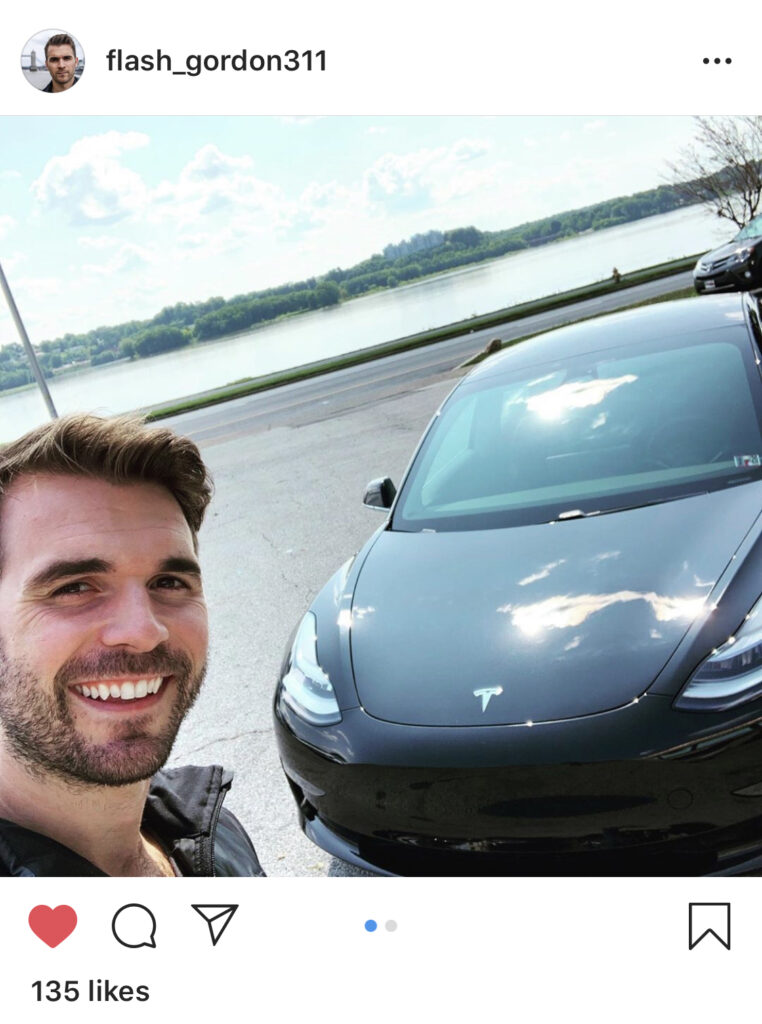 Bill really knocked our socks off at July's Goals Meeting when he introduced a few new company-wide programs including headsets and webcams for all team members, plus our new TeslaFX! You heard that right — we can now be seen driving around town in style in our new WebFX Tesla!
Even cooler, our TeslaFX is fully powered by our solar panels found on the roof of FX2. Pet Café for the Day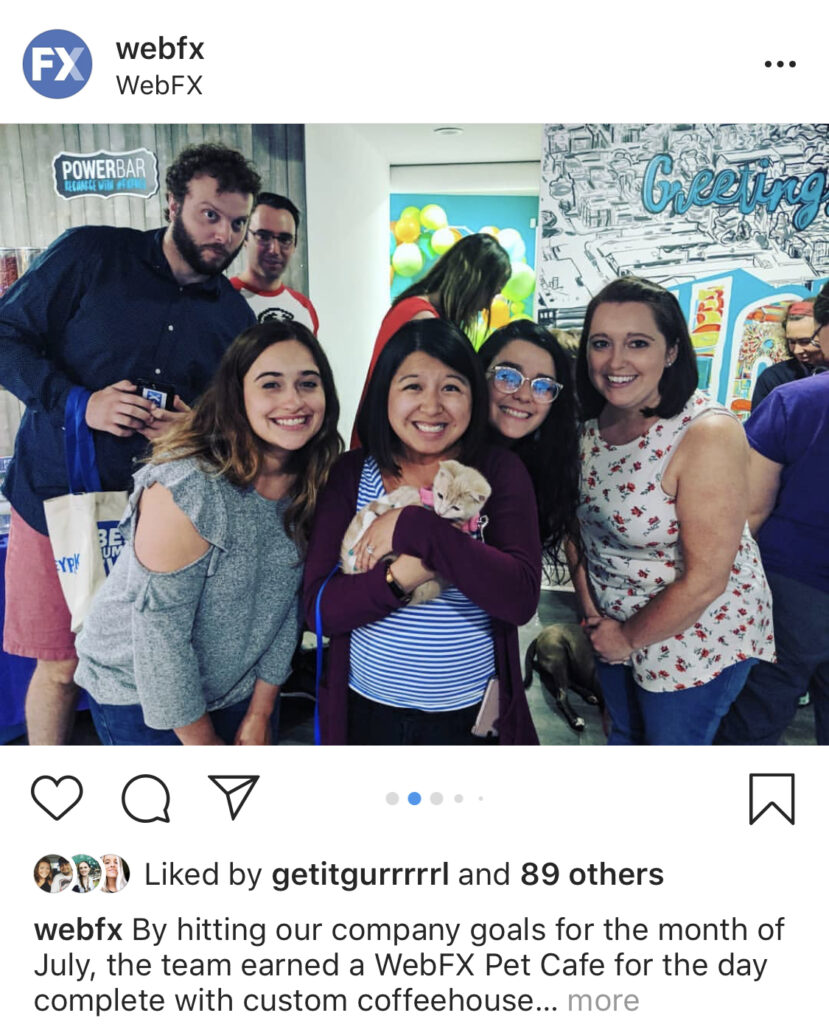 Because our team can't stop crushin' goals, we also earned ourselves a Pet Café for a day! Not only was our kitchen full of café treats and beverages to sip on, but the Humane Society of Harrisburg brought in adoptable cats and dogs for our team to hang out with. Talk about the purrfect afternoon!
One of these precious furbabies even went home with one of our team members! Congrats, Kacey! Outdoor Capture the Flag Battle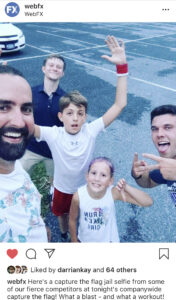 Like we said, our team knows how to play hard — but not without putting in the work!
We hosted an indoor capture the flag battle back in the winter, and it was such a hit we just had to host a larger game outdoors this summer! We split into two teams and used the perimeter of our FXCampus to duke it out for the title of winner winner chicken dinner.
WebFX Careers
Join our mission to provide industry-leading digital marketing services to businesses around the globe - all while building your personal knowledge and growing as an individual.