AI Consulting Firm: Amplify the Power of AI
Artificial intelligence (AI) might sound like something straight from the future. However, we're not talking about the Jetsons. AI is here — and it can have a real impact on your marketing strategy.
Hiring an AI consulting agency can help you make the most of your marketing channels by increasing website traffic, attracting more leads, and growing revenue year over year.
But what is AI consulting? Why should you hire an artificial intelligence service provider?
There are a few huge benefits of working with an artificial intelligence solution provider, but before we talk about them, it's important to talk about what AI consulting is. On this page, we'll answer all of your burning AI questions, and more.
If you'd like to keep learning about what an AI consulting firm can do for you, keep reading! If you'd like to speak with a specialist, feel free to give WebFX a call at 888-601-5359!
But what is AI consulting? Why should you hire an artificial intelligence service provider?
Time to Level Up Your Sales
Our long list of services helps you grow every aspect of your business with marketing strategies that are proven to increase bottom-line metrics like revenue and conversions.
In the past 5 years, we've managed more than 12.9 MILLION transactions across our client base.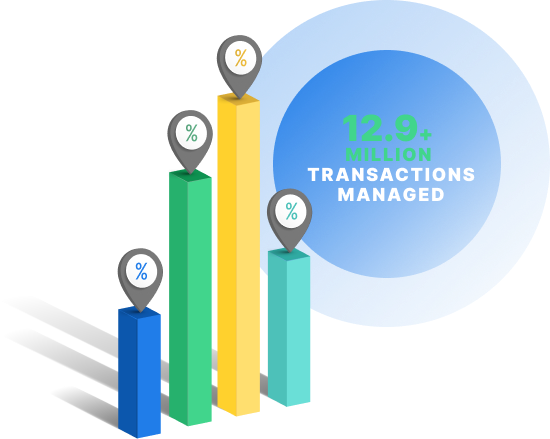 What is AI consulting?
AI consulting can seem like an overwhelming topic. After all, the concept of artificial intelligence in itself is mind-blowing. AI consulting can drastically improve your marketing campaigns, and you'll have even more success if you hire an AI consulting agency like WebFX to help you.
AI consulting agencies use artificial intelligence to help you make important business decisions based on data.
When you opt for AI consulting, you allow your agency to take over your current marketing strategies to determine if there is a faster, easier way to get things done with AI.

An AI consulting firm can help you make that decision, as well as help move your campaign forward if AI is your best option.
What does an AI consulting agency do?
So, what can an AI consulting firm help you accomplish?
Here are some examples of AI consulting agency services:
SEO content creation
Content is a huge part of any marketing strategy, and creating that content is an important process. If you don't create SEO-friendly content, you could find your content struggling to rank in search engine results page (SERPS).
If your content fails to rank, you can kiss your site traffic goodbye, and even more important, you can watch your leads go down the drain.
When you work with an AI consulting agency, they'll be able to use AI to help you create content that both users and search engines will love.
It's a win-win!
Natural language processing
Natural language processing, or NLP, is another AI consulting firm service that can understand your site content like never before.
In the past, you could load a page with whatever keywords you wanted to rank for, and you'd rank fairly easily. These days, NLP makes that nearly impossible. That's because NLP understands the syntax and sentiment of your pages — meaning it understands exactly what you're trying to say.

Gone are the days of keyword stuffing and black hat SEO, because NLP reads your website like a real person would.
Implementing NLP on your site can help you accomplish a wide variety of goals:
Categorize content: Since NLP understands your pages like a human would, it can help you group your pages. For example, if you want to separate how-to articles from service pages, NLP can help.
Create descriptions of your content: NLP understands your content on a level that it can even help you create short descriptions for it.
Create alt text for images: NLP even understands images, which means it can help you write alt text for them.
Predictive analysis
If you've ever wanted to know what was going to happen before it happened when it comes to your website and let's be honest, we all have — an AI consulting firm can help.
When you partner with an AI consulting agency, you can gain access to important information about how users interact with your site and what their next action might be.
Based on big data, an AI consulting agency will help you understand how users interact with your CTA buttons, contact, and website as a whole to help you predict how certain content or designs will perform in the future.
It takes the guesswork out of your site elements and helps you provide users with exactly what they're looking for, right off the bat.
At WebFX, we've created our own proprietary predictive analysis tool called PredictionGeniusFX. This tool uses Google's deep learning platform as well as data that WebFX has collected over the years.
We use these data points to predict how a specific piece of content will perform in SERPs, which can save you time and make your content process more efficient — all the while giving you a major leg up on your competitors.
How to choose the right AI consulting firm for your business
AI is growing in popularity and shows no signs of slowing down. A whopping 61% of businesses implemented AI in 2017, and only 38% had implanted it in 2016.
If that number continues to grow, as it's anticipated to, AI will continue to dominate market spend for businesses. That said, the need for a trustworthy AI consulting firm is on the rise, and with demand comes supply.
With so many artificial intelligence service providers out there, how can you choose the right one for your business?

Here are some pointers!
Work with an AI consulting firm that's been in business for at least a decade
Although AI has been around for a while, it still takes years to master it. If you're looking for an artificial intelligence service provider that will bring you real results, you should only strongly consider those who have been in business for at least a decade.
In this time, they have likely worked with a wide variety of clients and learned the ins and outs of providing them with great service.
Not only that, but they've had time to learn AI and grow with the ever-changing strategy to provide the best possible results for their clients.
Work with an AI consulting firm that has great reviews and testimonials
Reviews and client testimonials say a lot about the quality of an AI consulting company. If you find that one of the firms you're looking at has more negative reviews than positive, it's probably best to keep looking.
Reviews are so beneficial because they provide you with insight into experiences that other clients had with an AI consulting firm. For example, a review might say that the firm didn't provide great results, and they had to end their contract prematurely.
Reviews go a long way in helping you decide on an AI consulting company because they're (mostly) honest opinions from previous clients.
Keep in mind that everyone has different experiences with AI consulting agencies, and you shouldn't discount a firm just because they have one or two negative reviews. However, negative reviews shouldn't outweigh the positive ones.
Work with an AI consulting firm that is transparent
Transparency is one of the best qualities of any business partner. When an artificial intelligence service provider is transparent, it means they have nothing to hide.
In the case of pricing, look for a firm that publishes their pricing online. Publishing pricing online shows that they have no hidden fees and that they want to take the guesswork out of potential client's decisions by showing them upfront how much their services cost.
The best AI consulting firms will also be transparent about exactly what they offer.
They should have a list of services on their website that outline exactly what they offer in terms of AI so that potential clients don't have to spend forever researching, to find out what they provide.
We foster and form long-term partnerships so that your business has long-term results.
Over 90% of WebFX clients continue partnering with us into year 2 of their campaign.
Hear from Our Happy Customers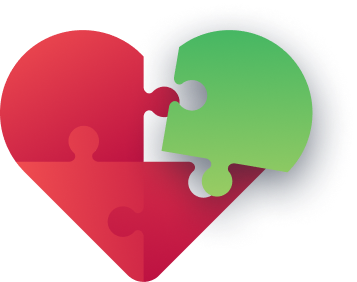 Learn more about AI consulting from WebFX
If you want to learn more about AI consulting or how to choose an artificial intelligence service provider, WebFX is here for you. We're a full-service digital marketing agency that knows the importance of AI in the context of marketing, and we can help you decide on an AI consulting firm that is best for your unique business.
If you want to learn more, contact us online, or give us a call at 888-601-5359!