Did you know that 79% of people are less likely to buy from a website after having a negative experience?
Delivering a positive user experience is critical for keeping prospects engaged on your website. Conducting a website analysis is an excellent way to identify areas that may negatively impact the user experience and keep users from engaging with your business.
On this page, we'll cover:
Keep reading to get the information you need to analyze page performance!
What is a website analysis?
A website analysis involves evaluates how a website performs and makes improvements to the site to drive more leads and revenue. You can analyze different performance areas, from where you rank in search results to your website's load speed.
Why conduct a website analysis?
The benefits of conducting a website analysis include:
Find opportunities for improving a site's conversion rate
Fix conversion blockers, like a broken form or link
Discover opportunities for improving a site's ranking in search results
Uncover competitor strategies to apply to your site
Essentially, a website analysis can help your business increase its:
Traffic
Conversion rate
Revenue
4 tools for doing a website analysis
Before diving into how to analyze a website, you need to know what tools to use to conduct your analysis. Here are four great tools that help you analyze websites and make improvements:
1. MarketingCloudFX
First on our list of website analysis tools is MarketingCloudFX. This option is a great all-in-one tool for understanding how people interact on your website.
This tool encompasses features like:
Lead tracking: You can see where leads come from, what pages they visit, and other vital information about your website.
Analytics tracking: MarketingCloudFX also allows you to track your website's performance in search engines. You can track keyword ranking and overall visibility in search results to see where your business stands.
Visitor recording: This tool also offers visitor recording, which allows you to see how people interact with your website. This insight helps you understand how you can improve the user experience on your site.
MarketingCloudFX is a great tool to get all the data you need about your website, so you can analyze it and make improvements.
2. Google Analytics
In addition to MarketingCloudFX, you can also use Google Analytics to help capture data about your website. Google Analytics provides you with performance data that enables you to see which pages perform better than others on your website.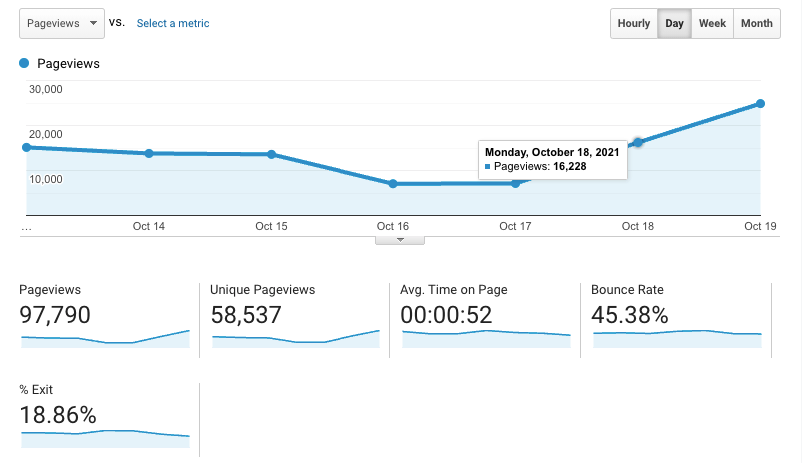 This tool includes features like:
Audience data tracking: Google Analytics enables you to better understand who's visiting your website.
Channel tracking: This tool lets you see what channels and pages drive people to visit your website.
Behavior tracking: This dataset lets you see how much time people spend on your pages, if they leave pages suddenly, and more.
Google Analytics is a great tool to use in conjunction with MarketingCloudFX, so you have a strong pool of data to use to improve your website performance.
3. Google PageSpeed Insights
Google PageSpeed Insights is an excellent tool for analyzing your website's current load time. This tool enables you to see how quickly your website loads when someone visits. Google PageSpeed Insights is critical for helping you understand your audience's experience.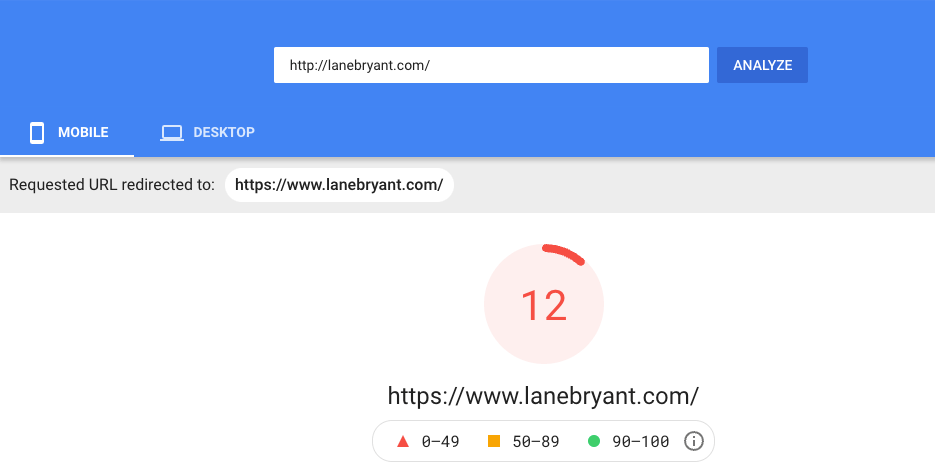 This tool will help you:
4. SEO Checker
Last on our list of website analysis tools is SEO Checker. This tool enables you to analyze your website's current search engine optimization (SEO) performance to see where you can improve.

This tool is great to analyze websites because it tells you:
Where you have issues with your SEO
How much impact your SEO issues are having
How to fix your SEO problems
How to analyze a website: 5 steps to do a website analysis
Now that you have all the tools you need to do your website analysis, it's time to dive in and start!
Here are five steps on how to analyze a website:
1. Determine what you want to analyze
Before you dive into the nitty-gritty of website analysis, you should determine why you're doing one. You need to have a starting point for where to look for data.
Are you analyzing because your traffic levels dropped, or you're noticing a high bounce rate? Is a page on your website underperforming?
You'll want to refine the focus of your website analysis, so you can only look at data that matters. If you take a broad approach, you'll find it challenging to sift through all the data and make sense of it.
An example goal may be an analysis of your pricing page. You may notice a high bounce rate or a low number of contact submission forms, which could trigger a website analysis.
You aren't limited to conducting one analysis, either. If you have multiple pricing pages, you could analyze them separately and compare performance to see what insights you can uncover to improve.
2. Document your ideal results
When you conduct a website analysis, you should have an idea of your ideal results. You should know what you want to achieve with your website, so you can analyze relevant data to make changes.
Having a generic goal, like "improve website performance," won't help you improve your website. A more specific goal, like "improve conversions by 10%," will provide you with guidance and a basis for improving your website.
If your goal was to improve conversions, setting this goal would allow you to focus on the data that impacts conversions and see how you can improve.
For example, you may find that your "add to cart" button is too small, or the color doesn't stand out, so people don't see it and don't convert.
Knowing what you want to achieve helps you find the right places to look for data.
3. Analyze the data
Now that you know where you want to improve and what results you want to achieve, it's time to analyze the data! All the website analysis tools listed above will help you obtain valuable data that sheds light on problem areas.
An especially helpful tool is the visitor recording feature from MarketingCloudFX. This tool helps you get into the mindset of people who visit your website. It enables you to understand how they interact with your website and where issues arise.
The data you collect and analyze will depend upon your area of focus and goal. If you're looking to improve conversions, you may analyze conversion rate, bounce rate, and exit rate. You may also look at visitor recordings to see how users interact with these conversion pages.
Once you analyze the data, you can move on to the next step.
4. Find areas of improvement
Finding areas of improvement is critical for helping you make your website better. After looking at all the data, you can find areas to make improvements.
If you're focused on improving conversions, for example, you might find that visitors start filling out the form on your page and then quit. This insight may tell you that your form is too long, so they get impatient.
As a result, you could improve your form to make it shorter, so your conversion rate improves.
When you find areas of improvement, you always want to test them first. Test your changes to see if they will positively impact your audience's experience.
5. Analyze your website periodically
Now that you know how to analyze a website, you may think your job is done. Truthfully, analyzing a website one time isn't enough. You must continually analyze your website to ensure you're delivering the best experience for your audience.
You want to check your website periodically to make sure your pages deliver the best experience. You'll especially want to investigate newer pages to your website, so you can see if any new approaches you take impact your audience positively.
Let WebFX conduct your website analysis
Analyzing a website is no small task. When you're busy managing other aspects of your business, you don't have the time to dedicate to analyzing your site's performance. That's where WebFX can help.
We have a team of over 500 marketing experts that can analyze your website and find areas of improvement for you. We offer website analysis services and SEO audit services that help you improve your website's performance, so you can drive more revenue.
Contact us online or call us today at 888-601-5359 to speak with a strategist!
How is your website's SEO?
Use our free tool to get your score calculated in under 60 seconds.
Get posts by email
Join 200,000 marketing managers and subscribe to Revenue Weekly!
"*" indicates required fields
WebFX Careers
Join our mission to provide industry-leading digital marketing services to businesses around the globe - all while building your personal knowledge and growing as an individual.