Getting donations isn't easy. Whether you're a charity or another form of nonprofit, it can be a struggle to find new donors and keep spreading the word about your mission.
Luckily, you have more opportunities today than ever before to connect with people who can give to your company — and your cause.
Staying in touch with your current donors, reaching out to new ones, and maintaining relationships with the people you help are all much more manageable with today's technology.
The Internet allows you to connect with people through many avenues. There's email, search engines, websites, and social media, and that's just to start.
With the right strategy, you have plenty of opportunities to increase online donations to your organization. You just need to know where to look.
If you want to increase donations for your nonprofit, WebFX can help. Give us a call at 888-601-5359 or contact us online to learn more.
Our digital marketing campaigns impact the metrics that improve your bottom line.
See More Results

WebFX has driven the following results for clients:

$3 billion
In client revenue

7.8 million
Leads for our clients

5.2 million
Client phone calls
1. Improve your website
First, you need to make sure your website is equipped to accept donations online.
Next, create your website, so users have a good experience online. Show them images of your successes, write about what you've done with donations, or even give users a statistical breakdown of where your money goes when it's donated.
If your website functions well and provides the users with a good experience, you'll probably see an increase in donations.
On the other hand, if your website appears outdated or unprofessional, your potential donors won't give so freely.
Not sure if your website needs an improvement? Ask yourself the following questions:
Is it easy for visitors to find what they need on the site?
Does the site look good?
Does the site load quickly?
Does the site's text use clear, concise language to help people navigate?
If you answered no to any of the questions above, you should revisit your website and make improvements wherever necessary.
Your website is the most important part of your donation strategy, since that's where you'll actually receive donations. As a result, your site should accurately reflect your organization's mission and personality in a professional, modern way.

Hear What It's Like to Work With WebFX!

"We are so grateful for the way WebFX has helped take us to the next level with SEO and content. We are excited to see the greater impact we can make as a non-profit thanks to the changes we have begun to make."
Non-profit
2. Kickstart your content
"Content" today means so much more than words on your website.
Content includes creating a blog, updating it regularly, writing articles for your site, filming videos, posting images, and designing graphics, just to name a few. By its largest definition, "content" is anything that you create to add value to your site.
When you use a variety of content on your site — and update it regularly — you'll engage your users more and even see an improvement in your SEO. That means you'll get more people to your site, and you'll effectively encourage all of them to donate to your nonprofit.
Now that you have a content strategy up and running, it's time to talk directly to your donors.
3. Communicate with your donors
In addition to the donation page on your website, you also need to choose the right way to communicate with your donors online.

You can do this with two helpful marketing strategies, both of which are great ways to build your brand and communicate with people.
Those strategies are:
Email marketing: Reaching your potential donors at their inboxes is a proven way to catch their attention. Create a form on your site where users can submit their email addresses to you so you can keep in touch. Email marketing can also deliver an ROI as high as 4300%.
Social media marketing: A whopping 2 billion people have active social media accounts around the world. With so many people on the same sites, you can communicate directly with anyone who supports your mission and find new people to support your cause.
But just talking to your donors isn't quite enough. You also need to be honest with them.
4. Be transparent
Nonprofits today are expected to be transparent about exactly how their donations are used. As a result, you should be as candid and transparent as possible with that information.
Your audience will appreciate your honesty, and it will help earn their trust. Consumers today want to know what you do with their money, how much of it goes to your mission, and how much goes elsewhere.
Stay ahead of the game and provide a breakdown of how donations are divided within in your organization right on your homepage. Doing so will help you maintain a positive relationship with your donors and encourage new donations.
5. Ask donors to reach out to others
Some of your best leads could come from other donors.
This is why you should ask donors to reach out to other people they know. With just one click, your donors can share your message with people they're connected to on social media, and it can make a huge difference to your nonprofit.
It's also wise to encourage them to share social proof that they've donated. This works for a few reasons:
When people share that they've donated, it sends a strong message to other people who trust them that your organization is also trustworthy.
It helps other people feel comfortable sharing proof that they've also donated. The domino effect could pay off as your organization is rewarded with more donations.
6. Secure your website
Even though online financial transactions are common today, you need to take every step possible to prevent theft and cyberattacks.
Online security breaches and unsecure networks are real threats, and people appreciate knowing that it's safe to donate funds using their credit card over the Internet.
Make sure people know their information is safe. Some donors look for signs of security on a website donation form, such a logo from a reputable Internet security brand on the donation page.
And, as a general rule of thumb, never store credit card numbers.
Increase online donations with a seasoned digital marketing team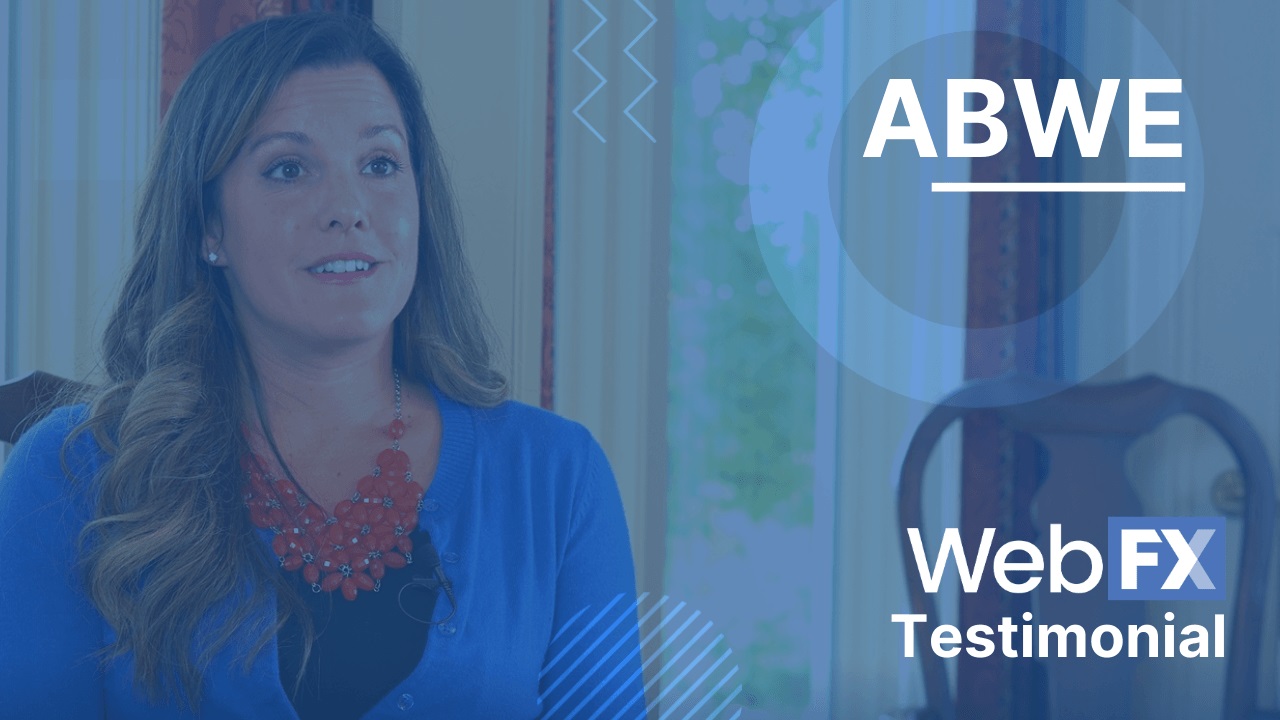 At WebFX, we have a full team of Internet marketing experts who know how to show users that your website is trustworthy. These experts have the experience and know-how to make sure every page on your site is effective, and they can even manage your social media accounts to stay in touch with your donors.
We also offer a hassle-free customer relationship management (CRM) platform, Nutshell, that helps you form strong relationships with leads and customers that turn into more online donations. With our CRM for non-profits combined with our digital marketing solutions, your company will have all the tools you need to power business growth.
We've worked wonders for nonprofits in the past — now, we'll do the same for you!
Contact us today to get more donations for your nonprofit through digital marketing!
Earn a 20% greater ROI with WebFX