In 2020, global digital marketing spend is set to reach $306 billion. Wondering where you should steer your marketing strategy and dollars for the biggest impact? Check out our list of marketing predictions to keep your finger on the pulse of 2022's top digital marketing trends!
Bonus Reading: Can Digital Marketing Grow Next Year's Sales?
2022's Digital Marketing Trends
Digital marketing trends for SEO
Search engine optimization is a constant revenue driver, but it's also constantly changing. That's why your company needs to take a proactive approach to your SEO strategy — like by preparing for these 2022 SEO trends:
Core Web Vitals
People want information faster than ever, which is why Google developed Core Web Vitals, it's newest ranking factor. Make your site faster than the competition, and you can master this ranking factor, leading to more traffic and revenue.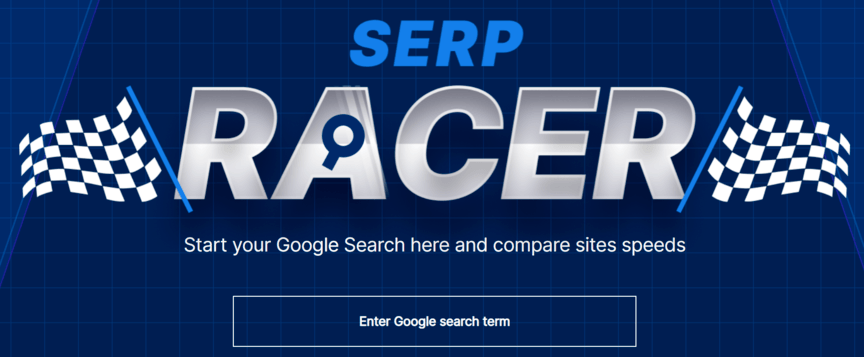 Get started by comparing your site against competitors with SERP Racer. Just enter a keyword your company ranks for, and you'll see how your page speed compares to other pages.
From here, you can view your Core Web Vitals performance data and learn how to improve your speed.
Set quarterly reminders too to check your page speed with Google's PageSpeed Insights tool.
Google algorithm updates
Can't stop, won't stop is Google's motto when it comes to algorithm updates.
The company is constantly developing new improvements to its algorithm, some big and some small. So, why are algorithm updates an SEO trend, then?
Because Google's adopted an increased focus on the user experience. If you want to rank well in 2022 and beyond, you need to develop high-quality, user-focused content that answers someone's question and provides as much value as possible.
So, set aside time in 2022 to create brand-new, must-read content and update content you published two or more years ago.
View More SEO Trends
Digital marketing trends for marketing automation
Marketing automation is the ultimate tool for tracking, monitoring, and measuring your digital marketing performance. When you have a trusted marketing automation tool, you have a way to demonstrate your financial impact to decision-makers at all levels.
Learn how you should use marketing automation with these marketing automation trends:
Funnel tracking and optimization
Whether you operate in the business-to-business (B2B) or business-to-consumer (B2C) market, linear doesn't describe the buyer's journey anymore.
People take multiple paths to become a client, and with marketing automation software, you can begin mapping and making sense of these journeys. With that kind of data, you can:
Calculate a strategy's return on investment
Determine the most common paths to purchase
Bring marketing and sales data together
Prioritize and optimize conversion paths
And more
If you haven't invested in marketing automation software, don't wait.
With the recent privacy updates from Apple, it's becoming more important than ever for businesses to track and manage their first-party data — which marketing automation software like MarketingCloudFX helps you do — so you can continue driving revenue from the web.
Customer relationship management (CRM)
For businesses powered by leads, it's inefficient for sales and marketing departments to operate separately. When your sales team doesn't know where a lead came from — besides the web — they don't have the means to create a relevant and personalized pitch.

That's why customer relationship management software is another marketing automation trend. With a CRM platform, your business can sync marketing and sales data together.
Now, your sales team will know that the latest lead arrived after downloading one of your white papers and reading some of your blog posts on similar topics.
The result? More sales that the marketing and sales teams can celebrate together.
View More Marketing Automation Trends
Digital marketing trends for PPC
In 2022, your business must pay attention to these pay-per-click trends:
First-party data
Even though Google delayed removing third-party cookies until 2023, it's evident third-party data is going away.
If your business wants to prepare for this shift, you need to start building a system for collecting first-party data and storing it, which you can then use in ad campaigns, email campaigns, and more.
You can get started with first-party data by auditing your existing marketing technology (or martech) stack. If you don't have a stack established, prioritize researching the tools or platforms your business will need to build marketing campaigns powered by first-party — vs. third-party — data.
If you're looking for a place to start your research, check out MarketingCloudFX to see what's possible.
New ad formats
Except for name-brand companies, most businesses stick with search or display advertising campaigns, like those available through Google Ads or Microsoft Advertising. With your martech stack and first-party data, though, your business will have the chance to explore new ad formats.
A few examples include:
While you should continue to invest in proven digital advertising strategies, it's also worth setting aside some of your PPC budget for new experiments.
Get ahead and become an early adopter by trying out new campaign formats, budding strategies, and even ad platforms to drive revenue.
View More PPC Trends
Digital marketing trends for content marketing
When it comes to digital marketing trends for content marketing, you'll want to pay attention to:
Video marketing
As video becomes easier for businesses to create, it's become more important to content marketing. With video, you can reach your audience through a new channel and improve communication with audience members that prefer video over text when learning, researching, or even buying.
Strategic content
Everyone creates content these days, which is why it's important to spice up your content marketing strategy.
For example, think about how to repurpose your content across channels, how to optimize your content for different audience members, and how to personalize your content with first-party data.
View More Content Marketing Trends
Digital marketing trends for web design
Where should you focus your web design efforts in 2022? Get ideas with these digital marketing trends:
User experience (UX)
On average, companies that invest in UX see a $100 return for every $1 invested. That's impressive, and with search engines like Google focusing more on UX, it's becoming a priority for companies to rethink their sites and their sites' usability.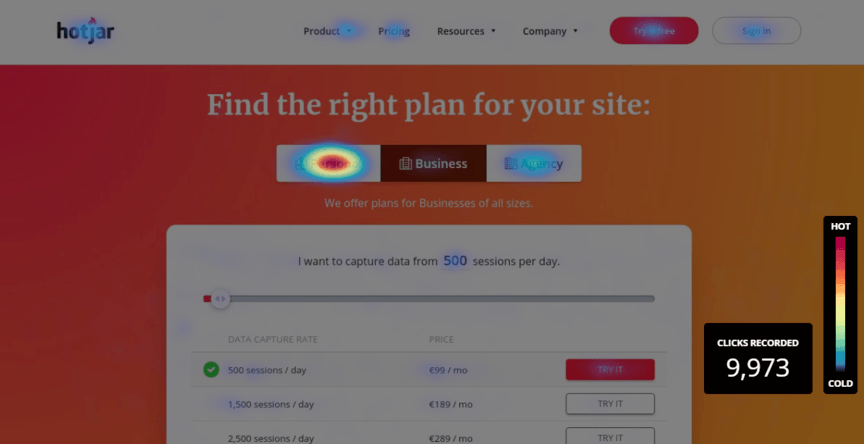 UX updates that can help your business include:
Adopting a responsive web design so any device can access your site with ease
Improving page speed so users can access and browse your website sooner
Creating page designs that organize content into bite-sized chunks
In most cases, it's difficult for companies to tackle web design projects in-house. If that's the case for your business, think about partnering with a web design agency that also knows SEO.
This kind of partnership will ensure you make SEO-friendly design and development decisions.
Page speed
Besides affecting SEO trends, Core Web Vitals is also affecting web design trends. In addition to improving your site's usability, you'll also want to search for ways to improve your page speed.
Tools like SERP Racer and PageSpeed Insights can help you get started, but for the best results, partner with an SEO web design agency. They can help you build a fast site that tops search results.
View More Web Design Trends
Digital marketing trends for social media
When it comes to digital marketing trends for social media, you'll want to focus on:
iOS 14
Like Google, Apple also made waves with its iOS 14 update. The iOS 14 update pushes companies like yours to build a first-party data hub by introducing new challenges in your social media targeting strategies and tactics.
While some companies and agencies have struggled with this change, others like WebFX have adapted and succeeded. If you want to know how, contact us online to find out.
Short-form video
From YouTube to TikTok to Instagram, short-form video has become a top performer. That's why businesses looking to drive more awareness, engagement, and conversion from social media should start trying out these quick clips.
Remember, too, that if you don't succeed at first with short-form video, try again. Experiment with new topics, angles, and edits to see what engages your audience.
Once you find out what your audience likes, you'll have a formula for success.
View More Social Media Trends
Digital marketing trends for email marketing
What digital marketing trends can your business expect for email marketing? A few, including:
Privacy updates
Besides social media, iOS 14 also affects email marketing. Businesses that measure open rate, for example, will start to see those numbers affected by the iOS 14 update, which can impact your A/B tests for subject lines.
Revamped metrics
In response to iOS 14, companies will revamp their email marketing metrics. For example, instead of focusing on open rates, consider emphasizing your conversion or assisted conversion rates for email since those conversions contribute to your marketing goals, like driving leads or revenue.
View More Email Marketing Trends
Digital marketing trends for ecommerce marketing
Ecommerce is a powerhouse channel for companies looking to drive revenue online. If you're selling online — or thinking about it — check out these digital marketing trends for ecommerce to set your brand up for success.
Mobile-first indexing
The world's biggest search engine, Google, crawls and indexes the web from a mobile perspective. That's one reason to optimize your online store for mobile users. The other?
More than 40% of online transactions happen on mobile devices.
If you have a mobile- and user-friendly website, plus a compelling product or service, you make it even easier for users to purchase from you. The same concept applies to your competitors, so don't skip on your website's design.
Ecommerce platforms
Besides selling on online marketplaces like Amazon, Facebook, and Walmart, your business can also create an online store for its website. If you're thinking about bringing ecommerce functionality to your site, you'll need to research ecommerce platforms.
When vetting ecommerce platforms like Shopify and WooCommerce, think about:
SEO
Usability
Customization
Pricing
And more
These factors will help you choose the best platform for your business.
If you're not familiar with web development — and don't have inside help — WebFX features an in-house team of developers, project managers, and designers that can assist. Just contact us online to learn more!
View More Ecommerce Marketing Trends
7 other digital marketing trends to watch in 2022
Looking for even more ideas for where to focus your attention in 2022? Then check out these seven bonus digital marketing trends:
1. P0 optimization for voice search
In 2020, voice searches will account for half of all online searches. If your site isn't optimized for voice search, you'll miss out on valuable leads and sales.
That's why position zero (P0) optimization for voice search is first on our list of top marketing trends for 2022.
Since voice search devices pull results directly from P0 — results that display above the first organic ranking — you'll want to rank in the coveted search spot.
So, how do you earn P0 rankings? To rank in P0, consider adding the following formats to your content in 2022:
Short paragraphs that directly answer searchers' questions
Numbered and bulleted lists
Tables
Videos
Images
Charts
Optimizing for P0 allows you to occupy valuable search engine results page (SERP) territory and reach voice searchers. So, if this 2022 digital marketing trend isn't part of your strategy, it's time to add it.
Pro tip: Since 20% of mobile searches are voice-based, you need to make sure your content is mobile-responsive. People can click your site to learn more after conducting a voice search — and you want to make sure mobile users have a great experience, so you can maximize conversions and revenue.
GET STARTED WITH VOICE SEARCH OPTIMIZATION
2. Search intent matching
With Google's recent BERT update, search intent matching still ranks as a 2022 digital marketing trends. BERT allows search engines to understand the intent of searches better than ever before.
To rank at the top of the SERPs in 2022, your content needs to match search intent.
Let's look at an example. Searching, "how to pick a hiking backpack," yields informational results about how to choose the best backpack for your trip and body type.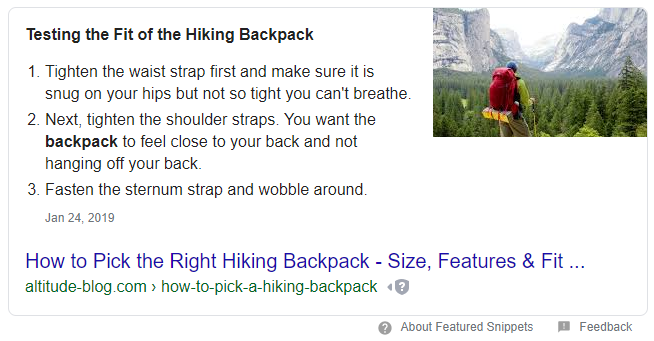 People searching that phrase want to find an informational resource that outlines how to pick the perfect backpack for their needs.
If you want to rank at the top of SERPs for "how to pick a hiking backpack," you'd need to provide content that matches that informational intent.
On the other hand, if you want to rank for "buy hiking backpack," you'd need to provide an ecommerce product page like this one from REI.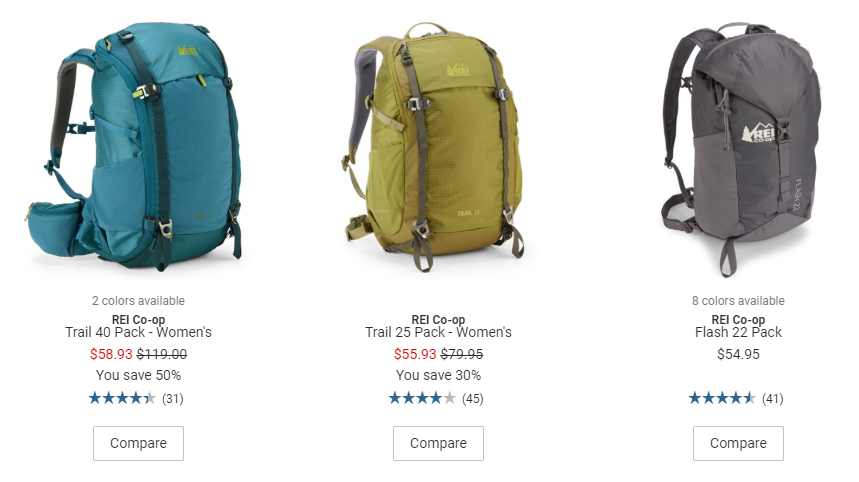 To rank at the top of SERPs in 2022, make sure your content matches user search intent.
Pro tip: Not sure the intent behind a search?

Start by taking a look at the SERPs and analyze the content Google currently displays at the top of results. Search engines want to provide content that matches search intent, so looking at ranking content will give you an idea of what info to include.
GET STARTED WITH AN SEO PLAN THAT MATCHES SEARCH INTENT
3. Enhanced user experience (UX)
Our next 2022 marketing trend involves optimizing for enhanced UX. This year, customer experience will surpass price and product as the most important brand differentiator.
Search engines like Google continue to place more weight on UX. They want to rank content that not only matches search intent but also provides a great experience to visitors.
UX optimization is more important than ever.
So, if your site's UX feels lackluster, consider these quick wins for improving your UX this year.
Streamline your site's navigation
Speed up your website's load time
Break up text content with engaging images, graphics, and videos
Add value with interactive tools
Include intuitive calls-to-action (CTAs) to direct site visitors to take the next step
Pro tip: To provide the best UX, your site needs to be ADA compliant. In the U.S., one in five people live with a disability — and ADA compliance ensures everyone can access and have a positive experience on your site. Contact WebFX to see if your site meets ADA requirements!
GET STARTED WITH A UX ANALYSIS
4. Personalized video marketing
Personalized video marketing also makes our list of 2022 marketing trends.
You're 53 times more likely to rank on the first page of Google search results if you add custom videos to your site. Adding high-quality videos to your site increase the time people spend interacting with your content.
Heightened dwell time sends positive signals to search engines that your site provides valuable, informative information — and they'll rank you higher in SERPs.
Videos also have the potential to generate backlinks to your site, which helps boost rankings.
In 2022, focus on personalizing your video marketing for the best results. Use data from your multi-channel marketing to pinpoint where and when your audience is active online.
Then, you can meet them there with custom videos and ads that guide them to the next stage of the sales funnel.
For example, a hiking gear company may notice an influx of questions about the best backpack to purchase for day hikes. That company can use that intel to their advantage and create an informational page and video to answer the question.
When potential customers search, "best backpack for day hiking," that business will be more likely to appear at the top of SERPs — and ultimately, more people find and contact them.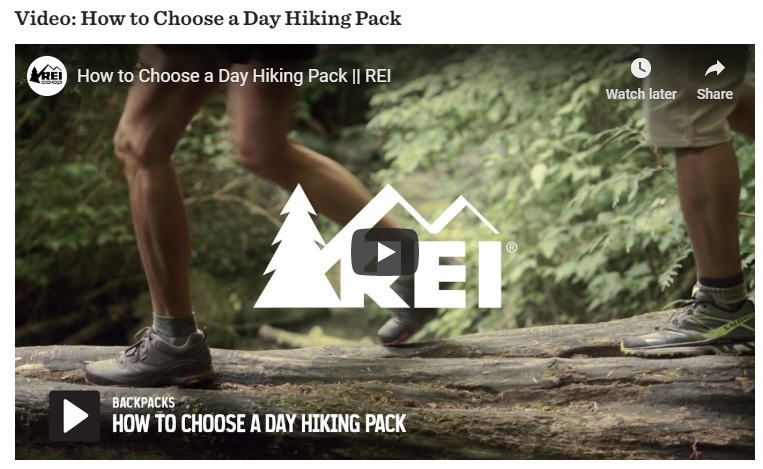 Personalized, informative videos will boost your search rankings and provide people the information they need to purchase.
So, if video isn't part of your 2022 digital marketing strategy, it's time to add it to your repertoire.
Pro tip: Don't forget to repurpose your video content by sharing on social media and adding videos to email campaigns. Repurposing content allows you to get maximum value from your investment — and it saves your team time.
GET STARTED WITH PERSONALIZED VIDEO MARKETING
5. Google Business Profile updates
The next 2022 marketing trend you'll want to focus on is optimizing your Google Business Profile (GBP) listing. Search engines pull information from GBP listings to display in local search results, so it's important to keep your profile up to date with the latest info.
This year, level up your local search presence with Google Posts. This GBP feature allows you to share posts that display when your site appears in search results.
With Google Posts, you can give searchers extra information about your products, offers, and events.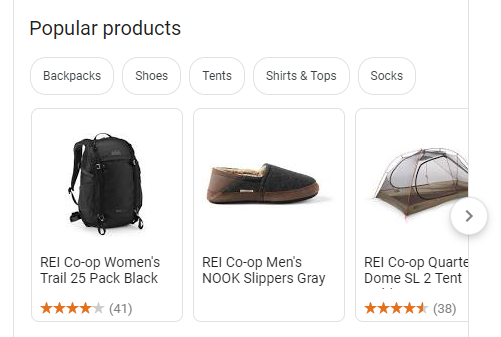 In addition to sharing posts, you'll want to keep your listings current with your:
Location
Business description
Hours
Reviews
If you want to boost your local SEO performance, make GBP optimization part of your list of 2022 marketing ideas.
Pro tip: New research shows a strong link between GBP photo quantity and search performance. Businesses with more GBP photos earn more clicks, calls, and direction requests. So, consider beefing up your GBP profiles with engaging photos of your business and products.
GET STARTED OPTIMIZING YOUR GBP LISTING
6. Social media shopping
The next 2022 marketing prediction focuses on social media shopping. With 3.5 billion people active on social media, social platforms give you instant access to ready-to-buy shoppers.
The introduction of platforms like Facebook Marketplace for Business makes it easier than ever for people to purchase directly from social sites. Social media shopping allows you to streamline conversions and boost online sales.
Features like Facebook Page shops, Instagram's "Shop Now" button, and Pinterest's Buyable Pins give you numerous options to start selling directly on social.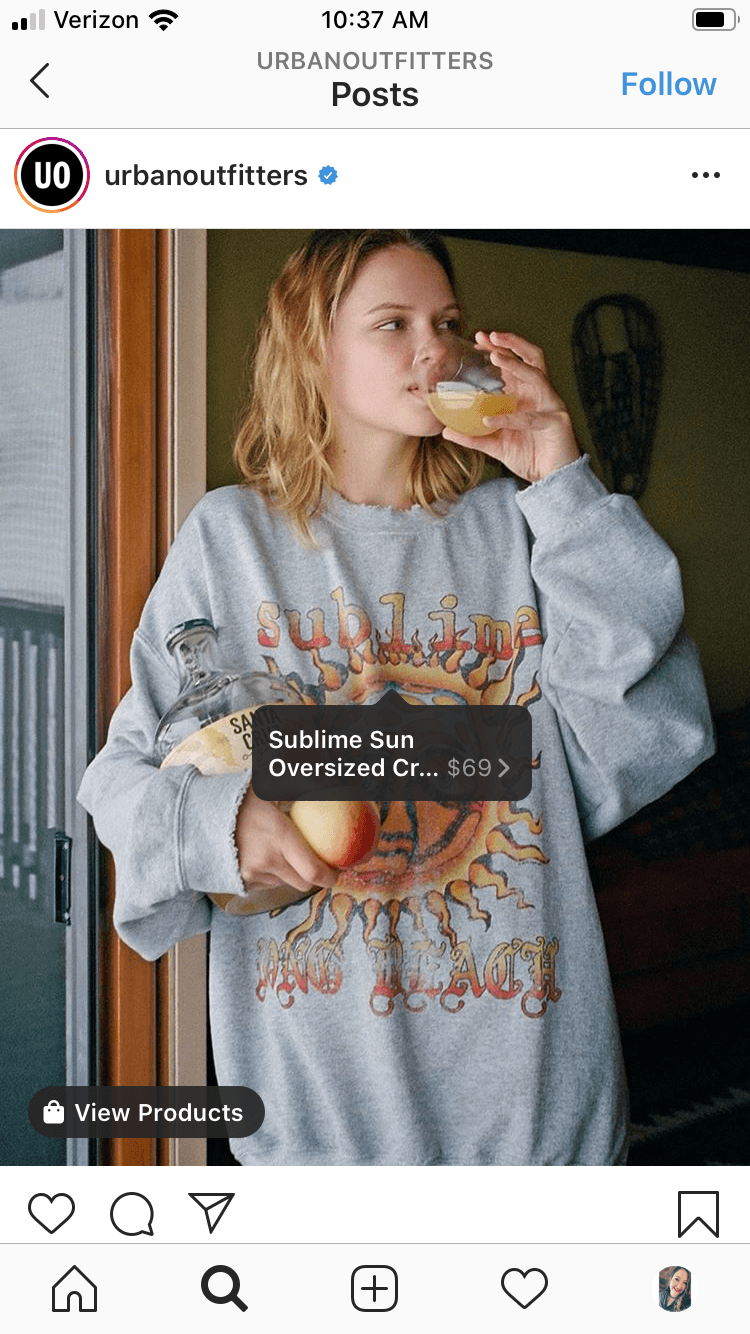 Pro Tip: In addition to organic social posts, you can use social media ads to promote products and sell more on social channels.

In 2022, it's harder to reach users organically on social platforms, so consider custom advertisements to drive better results.
GET STARTED WITH SOCIAL MEDIA SERVICES
7. Content re-optimization
Our final 2022 marketing trend is essential if you want to earn the best return on your content marketing investment.
Today, 90% of content in existence has been created in the last two years. Still, a whopping 91% of content receives zero traffic from Google. In addition to creating new content, you'll want to make content re-optimization part of your marketing strategy this year.
Using tools like Ahrefs, you can identify low-ranking pages in need of some extra TLC.
Re-optimizing content allows you to breathe fresh life into stale site pages — and it ensures your content matches search intent.
If you want to maintain top SEO rankings, incorporate this 2022 marketing trend into your strategy.
Pro Tip: Set a goal for the number of page re-optimizations you want to conquer each month and add them to your content calendar. Don't forget to monitor page rankings to evaluate the impact of your updates.
GET STARTED WITH CONTENT RE-OPTIMIZATION
Keep up with the top 2022 marketing trends!
Want to stay in the loop on the latest 2022 marketing trends and developments? Subscribe to Revenue Weekly — our bi-weekly email newsletter filled with 2022 marketing ideas and actionable tips!
See you in your inbox!