B2B Lead Generation Guide
The main goal of any B2B marketing campaign is to attract qualified leads and convert them into clients. This doesn't happen by chance, though — it requires a comprehensive, well-planned lead generation strategy. But as many B2B marketers know, creating one is often easier said than done. In this guide, we'll cover the basics of lead generation, as well as an overview of how you can use your website and other online marketing channels to convert qualified leads into clients.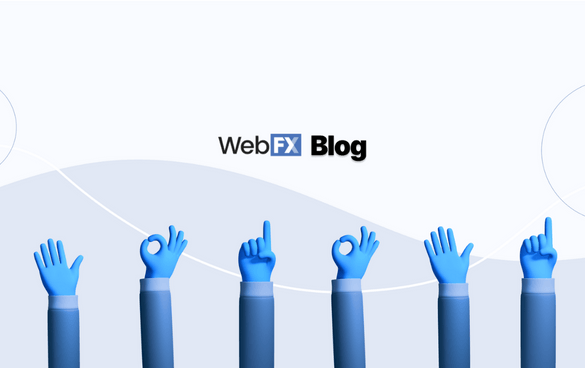 B2B
Home B2B Lead Generation Best Practices As a B2B business, you have a special niche in the world marketplace. Because you sell products and services directly to other businesses, and not to individual consumers, the way your company approaches marketing […]
1. What is lead generation?
Before we jump into lead generation channels your business can use, we'll take a closer look at exactly what that means.
Approximately 96% of your website visitors aren't ready to buy.
The majority of them will only browse a page or two and leave – and some will never return to your site.
Lead generation gets those visitors into your sales funnel. Then, you encourage them to learn more about your products and stay in contact until they're ready to make a purchase.
However, it's important that remember that quality is more important than quantity when it comes to leads. Not all of your site visitors are part of your target audience, and your focus should be on generating qualified leads that will ultimately turn into valuable clients for your business.
Unfortunately, say that generating high-quality leads is their biggest challenge.
This means that quality should be your focus in a lead generation strategy. Keep your target audience in mind as you read through the next six chapters and focus on attracting and converting the leads that will drive revenue for your company.
Parts of a successful lead generation strategy
Effectively generating leads require a cohesive strategy made up of many different channels. Using multiple channels not only maximizes your company's reach, but also keeps you in contact with your leads in a variety of ways.
And considering that 76% of B2B buyers use three or more channels when researching a purchase, the majority of your leads expect you to provide them with information on multiple channels.
We'll go into each of these in more depth in later chapters, but these six channels should all play a role in your lead management strategy.
2. Your website's role in lead generation
Your website is your company's home online. It should provide all of the information your visitors need to determine whether they want to buy from you.
It also needs to compel qualified visitors to give you their email addresses and other contact information to become leads.
There are a few key steps that make that happen.
Write clear calls to action
For a successful lead generation process, you need to know what you want your visitors to do when they arrive on your site, whether that's filling out a contact form, signing up for an email list, downloading a free trial of your product, or something else that moves them through the sales funnel.
But is that action clear to your visitors?
Write clear calls to action for every page, and tell your potential clients exactly what they should do on your site. Be direct, concise, and tell them what they can expect to gain by taking action with phrases like:
Sign up
Get started
Claim your [product, trial, sample] now
Download today
Get a free quote
The calls to action you use depend on the specific steps you want your visitors to take, but you can check out more effective examples in this blog post.
Create effective forms
In most cases, your primary call to action will ask visitors to fill out a form. But getting them to do so requires more thought than throwing a few form fields on your page.
Effective lead generation forms strike the balance between enough fields to determine whether a lead is qualified, but few enough fields that your leads will actually fill them out.
The most important piece of information to collect is an email address, but you can also consider asking for each lead's:
Name
Company name
Projected budget
Specific services they want
Additional comments/information
Test and optimize your forms on a regular basis to maximize the number of qualified lead they generate for your business.
Optimize for search engines
The number of leads your site can generate is limited by the number of visitors it attracts.
Considering that 93% of the B2B buying process begins with an online search, the best way to bring potential leads to your site is search engine optimization, or SEO.
Optimizing your site to rank well in search engines like Google allows you to reach your target audience when they're searching for information about your products. And although many of your visitors from search engines will be early in their buying process, bringing them to your site makes you an option right from the start.
We won't go into too much detail on optimization here since SEO is far too complex to cover in one section – but if you want to learn more, check out our SEO complete optimization guide or SEO services page.
Optimize for conversions
We mentioned above that you should optimize your forms for the most possible conversions – but they're not the only part of your site you should test.
You can run A/B or multivariate tests on your calls to action, images, buttons, and almost any other element on your site. Determine which versions of these elements produce the highest conversion rates, then implement the winning version to maximize your number of leads.
This is particularly important on the landing pages you use for campaigns on other channels, like PPC and social media. You drive traffic to these pages with the intent of converting those users into leads.
This means that your campaigns are only as effective as the landing pages you use for each ad campaign, and optimizing them can have a major impact on your results.
For more information on how you can optimize your site for conversions, check out our Guide to A/B Testing.
Personalize your content
Many companies make the mistake of showing all of their visitors the same content. And although this is almost unavoidable in the early stages of the buying process, you can personalize your content to give your leads a site experience tailored to their needs.
You can use marketing automation software to segment your site visitors based on key information like:
Industry
Company size
Location
Stage in the buying cycle
When you personalize your visitors' site experience, you make it easy for them to learn more about the services and offers most relevant to them. This makes them want to learn more and converts in some way in order to do so.
Provide a great user experience
Visitors will leave your site if they can't find the information they want. Make sure they can get what they want easily by creating a simple navigation menu with all of your most important content 1-2 clicks away from your home page.
You should also make sure your site loads quickly, doesn't have obstructive pop-ups, and generally provides a great user experience. This may sound like basic advice if you're an experienced digital marketer – but if visitors don't like spending time on your site, there's no chance they'll take the time to fill out a slow-loading, difficult-to-find form.
3. Generating leads with content
Informative content is one of the most important pieces of any lead generation strategy because it plays a role in every stage of the buying process.
You can reach top-of-funnel buyers who are just beginning their research by publishing a guide (like this one) with in-depth information on a specific topic related to your business.
Then, write in-depth pages about your services and how they benefit your clients to show your middle-of-funnel visitors what sets you apart from your competitors.
Finally, convince bottom-of-funnel visitors to convert with promotions, special offers, or free trials.
his means that an effective content strategy can reach people who are unaware of your brand, teach them about your services, and make them want to become clients – all before they ever speak with a member of your sales team.
Plus, 83% of B2B marketers use content marketing for lead generation – so if you're not creating content, you're already behind your competitors.
Here are a few of the most effective content types for generating leads:
Blog posts
79% of B2B marketers rate blogs as the most effective content marketing tactic for their businesses. If your site doesn't have one, a blog should be your first priority.
Maintaining a blog is one of the best ways to incorporate content into your marketing strategy because it allows you to share your expertise on the topics your audience wants to learn about.
Share helpful tips, discuss industry trends, and answer common questions your customers have. Become a useful resource for your readers, and show your authority within your industry.
Then, optimize your posts for search engines and share them on your social media channels so you can bring qualified traffic to your site.
Guides & ebooks
While blog posts are a great way to cover simple topics, if you want to go more in-depth and provide more value to your site visitors, you can publish them as downloadable guides and ebooks.
Instead of publishing this content on your blog, you can "gate" it by requiring an email address in exchange for access. You can also use this strategy for downloadable templates, checklists, and other resources your audience may find useful.
Even though you're still giving your visitors the information they want for free , getting their email addresses allows you to add them to your sales funnel – and impress them with a helpful, well-written guide at the same time.
Case studies
Your products or services are designed to help your clients accomplish certain goals, and unless you're a brand new company, you've already produced results for many of them. Highlight these results by writing case studies of your current or past clients.
Start by compiling any analytics or data you have on the client you want to study, then interview your point of contact about their work with you. Ask about their challenges prior to partnering with your company, what they hope to achieve by working with you, and what their experience is like.
Many of the content on your site tells your visitors what you can do for them, but an in-depth case study shows them. Plus, other businesses with the same struggles and challenges are far more relatable to your potential clients, so reading about their results in their own words is naturally more compelling than what you promise.
Infographics
Infographics allow you to explain complex topics within your industry with visualized facts and statistics in a visually interesting way.
If you want to cover a topic on your site but you aren't sure if you can effectively convey your message with words, creating original graphics can be a great way to simplify that topic for your readers. Infographics also tend to be more popular with readers, meaning that they're great for driving social media traffic and building links from other sites.
Original research
If your company conducts original research with consumer surveys or client data, your results can be valuable to other businesses within your industry. Publish this research on your site and use the same email-gating strategy we mentioned above to collect emails from potential clients.
If you present your research in a way that's easy to understand, it can also help you build links. Other sites can cite your facts and statistics in their own work and link back to your site as the source.
For more information on using content to generate leads, check out our Beginner's Guide to Content Marketing.
4. Generating leads with PPC
The channels we've covered so far don't require you to pay for ad space on third-party platforms. You own your site and all of the content on it, so the work you do on it is a long-term investment like improving a house.
B2B PPC advertising, on the other hand, does involve paying to advertise on other platforms – the most popular being Google AdWords.
But unlike most forms of paid advertising, Google Ads (and other search engine PPC platforms) let you reach your audience as they're actively searching for information. You target users based on the specific keywords and phrases they search, so you can focus your budget on qualified leads by selecting keywords with clear purchasing intent.
Here's what you'll need to do to create lead-generating PPC campaigns for your business:
Target keywords with clear intent
In SEO, almost any keyword related to your products and services is a possibility for your site. You optimize your pages for the keywords your target audience is searching, even if they're clearly informational searches, because it's beneficial to rank well organically for as many searches as possible.
With PPC, this isn't the case.
When you pay for each visitor to your site, you need to make sure that all of those visitors are interested in becoming leads. You can do this by selecting keywords with clear purchase intent, like "buy [your product]" or "[your service] free quote." You can also add words like "cheap" or "worst" to your list of negative keywords so your ads don't show up for searches that would reflect badly on your reputation.
You'll need to conduct keyword research just like you do for your SEO strategy to select the best possible keywords for your campaign. But this time, keep the focus on users who have a clear intent to convert and buy.
Create specific landing pages
As we mentioned earlier, your PPC campaigns are only as effective as the landing pages you use. Each of your ads should send users to a landing page that provides exactly what the ad promises.
If you run an ad with the CTA, "Get a free quote," for example, it should take users to a landing page with a quote request form. They should be able to get their free quote without clicking to another page.
Unfortunately, many businesses make the mistake of sending all of their PPC campaigns to the same generic landing page. But if the content on that page isn't directly relevant to what your users searched, they'll be unlikely to convert.
On top of that, Google (and other platforms) punish advertisers who show a different landing page from their ad since the practice seems deceptive. Google lowers an advertiser's Quality Score, which makes you pay more for each ad. Other platforms could just ban your account.
Monitor your campaigns
Once you have a campaign up and running, it's important to remember that PPC is not a "set-it-and-forget-it" channel. You're constantly spending money on the platform, and you need to monitor your ads to make sure you're making the most of your budget.
There are many things to watch, but you should primarily aim to:
Improve your click-through rate (CTR)
Improve your quality score (QS)
Lower your cost per click (CPC)
The better you get at providing searchers with the information they want, the easier it will be to use PPC to generate leads for your business.
5. Generating leads with social media
Not long ago, many B2B marketers viewed social media as useless for their companies. It was seen as a platform that only truly helped B2C businesses.
Today, that's no longer the case. Most B2B marketers use social media as part of their strategies and know that it's a useful tool for driving qualified traffic to their sites.
Facebook, LinkedIn, and Twitter are three of the most effective social media networks to do that.
Facebook
Facebook has the largest active user base of any social media platform, so you're almost guaranteed to have an audience there.
Plus, 43% of B2B marketers have acquired customers through Facebook – so there are plenty of people to vouch for its effectiveness as a lead generation tool.
You should primarily use the platform to share informative content, post company updates, and engage your audience. After all, social media is supposed to be less formal than other marketing channels, which makes it great for building relationships with your current and potential customers.
But when it comes to lead generation, Facebook's main benefit is its advanced ad targeting options. Facebook has a PPC option, just like Google. You can run ads on it to earn likes on your page or posts, but you can also drive traffic to your site to get conversions.
These ads operate on a PPC model, but unlike search engine PPC platforms, you select your audience based on individual characteristics. These characteristics range from basic demographic information like age, gender, and location, to highly targeted details like:
Interests
Career
Pages they've liked
You can also create "custom audiences" by uploading your email lists to Facebook and allowing it to match those email addresses with users' accounts. Then, you can run ads to reach the leads who've already signed up for your email newsletter or provided their email address as part of another conversion.
All of these targeting options make it possible to focus your advertising budget on exactly who you want to reach. So even though they aren't actively searching for information like search engine users, you can show your ads to the people who are interested.
LinkedIn
Considering that LinkedIn is the only social media platform designed specifically for professionals, it should come as no surprise that 62% of B2B marketers say it's the most effective social media platform for their business.
You can use it to share company news and write blog posts that position you as a thought leader in your industry – but for our purposes, we'll focus on their advertising options.
The most popular types of ads are "Sponsored Updates," which allow you to reach users based on career-specific information like:
Industry
Company name
Job title
Skills
This is extremely valuable if want to target key decision-makers at specific companies. Instead of spending your advertising budget on lower-level employees who are unlikely to have a say in whether they work with you, you focus on reaching the people who can take action after seeing your ad.
Twitter
Twitter is a useful platform for sharing information from both your own site and other industry blogs.
You can use it to share all of the new content you publish, and in some cases, this is enough to send visitors to your site for the first time and get them interested in your products.
But much like Facebook and LinkedIn, Twitter is most effective for lead generation when used to run paid advertisements. These advertisements appear as promoted tweets in users' timelines, just like regular tweets.
The unique advantage of Twitter is that you can target users based on their own previous tweets. So if you offer accounting software, for example, you could target your ads specifically to users who have tweeted about "accounting" or have "accountant" in their bio.
Plus, you can search for words and phrases you're considering and see all of the previous tweets that include them to get a sense of how they're being discussed. When you write your ads in a similar style and tone to how your target audience discusses a topic, you increase the chances that they'll be interested enough to click on your ad.
6. Nurturing leads with email
Email is the best way to stay in contact with your leads and move them through your sales funnel.
When your company appears in a lead's inbox on a regular basis, you can be sure that they won't forget about you or the services you offer. But your emails need to be just as helpful as the rest of your content –it only takes one bad email for a user to unsubscribe and leave your list permanently.
Here's how to use email to communicate with your leads and to convert them.
Write useful newsletters
The most basic form of email marketing is a weekly or monthly newsletter. These newsletters generally go to all of the subscribers on your list and contain both company news and tips related to your industry.
At the very least, sending a newsletter keeps ensures that your target audience hears from your company on a regular basis. And beyond that, it positions your brand as a helpful resource.
Send personalized emails
One of the most effective ways to keep your leads engaged is through lead nurture email campaigns. These campaigns automatically send your leads relevant emails based on the actions they take on your site or in response to your other marketing campaigns.
For example, if a visitor signs up for an email newsletter on their first visit, they become a lead. If they later return to your site and visit a pricing page for a specific service, you can automatically send them an email with more information related to that service.
Unlike your main newsletters, which need to cater to all of your potential clients, the emails in your lead nurture campaigns are highly specific to different segments of your target audience. This makes your emails more relevant and effective at providing the information your leads want.
Create drip campaigns
Drip email campaigns are another effective way to reach your leads with relevant information. You can add your leads to one of these campaigns like any other campaign and send them pre-written follow-up emails at regular intervals.
For example, if a lead downloads a guide on your site, you can follow up the same day asking if they have any questions. Then, you can email them again one week later with additional resources they might find useful, and two weeks later asking if they'd like to speak to a member of your sales team.
Though not as personalized as lead nurture campaigns, drip email campaigns still provide your leads with relevant information. And if you create them based on your typical sales cycle, you can time each email based on where your leads are likely to be in the buying process.
Write strong calls to action
All of your emails should include clear calls to action that tell your subscribers what they should do after reading. These calls to action should directly relate to each email's content.
In your general newsletter, for example, you can encourage subscribers to visit your site and read your latest blog post or another resource.
In your personalized emails and drip campaigns, on the other hand, you can direct your leads to specific pages on your site that will help them learn more about the services they want.
Regardless of the email, your goal should be to drive readers back to your site, where they can further interact with your company.
For more information, check out our Beginner's Guide to Effective Email Marketing.
7. Managing your leads
As you generate leads for your company, you need a strategy to manage and move them through your sales funnel.
A staggering 79% of marketing leads don't convert into sales because of a lack of lead management. So if your company doesn't currently have a lead management strategy, creating one could potentially increase your sales by 80%.
A lead management strategy helps you accomplish a few key goals.
Monitor and track your leads
Most businesses use marketing automation software to manage their leads. At WebFX, we use MarketingCloudFX on all of our clients' sites.
Our lead management tool collects basic information like names and email address via contact forms, then tracks each lead's actions on a site, from the pages they visit to the conversions they make. Unlike standard analytics tools, which group all of your visitors into broad groups, MarketingCloudFX helps you understand the individual needs of each of your leads.
Identify your best sources of qualified leads
MarketingCloudFX also tracks the source of each lead and whether they arrived on your site from organic search, social media, a paid ad campaign, or a referral. This lets you pinpoint the best channels for generating qualified leads and focus your marketing efforts on those channels moving forward.
Measuring the metrics that affect your bottom line.
Are you interested in custom reporting that is specific to your unique business needs? Powered by MarketingCloudFX, WebFX creates custom reports based on the metrics that matter most to your company.
Leads

Transactions

Calls

Revenue
Learn More

Learn more about digital marketing pricing, services, and industry tips!