Running a successful ecommerce store requires a steady flow of customers, which makes lead generation for ecommerce businesses a must. Ecommerce lead generation is competitive, though, and your company needs a smart strategy to stand out.
With a competitive strategy, you can attract qualified traffic to your ecommerce site and move them through the sales funnel until they're ready to make a purchase. On this page, we'll go over seven tactics you can use to generate ecommerce leads for your store.
To learn more, keep reading, and give us a call at 888-601-5359 for a one-on-one consultation about how to generate leads for your ecommerce website!
37% of marketers say that generating high-quality leads was one of their biggest challenges.
We want to decrease that percentage.
WebFX can help you generate high-quality leads with a customized marketing strategy.
Learn More About Lead Generation Services
What is a lead in ecommerce?
In lead generation for ecommerce, a lead is someone that shows an interest in your products or services. Ecommerce leads show interest by taking specific actions, like clicking your ad, following your brand on social media, or joining your email newsletter.

Hear What It's Like to Work With WebFX!

"Our WebFX team was on top of everything. Best part is our lead contact felt like she was part of our company. She learned everything about our business so quickly and was able to be very efficient with our brand. Reacting to what we needed or wanted to change, making us feel so comfortable the whole way!"
Retail
How to determine your ideal ecommerce lead
Every business is different, which is why lead generation for ecommerce businesses varies some. Your definition of a perfect ecommerce lead, for example, will probably differ some from your competitors. What's important, however, is that you define or determine your dream lead.

When thinking about who your ideal lead is, think about the following factors:
Household income
Age
Education
Gender
Location
Hobbies or interests
Pain points
And more
These details can help your business create a buyer persona or mock-up of your ideal ecommerce lead.
7 proven ecommerce lead generation strategies
Curious about how to generate leads for your ecommerce website? Try these seven proven ecommerce lead generation strategies:
1. Search engine optimization (SEO)
Consider how your potential customers shop for the products they want online. In most cases, they begin by searching for the items they want on search engines like Google.
With an SEO strategy, you improve your site to help your pages rank in the results of those searches. This makes it easy for your potential customers to find you and allows you to focus your marketing budget on the people who actively search for your products.
2. Pay-per-click (PPC) advertising
Although SEO is the best long-term strategy for ecommerce lead generation, running pay-per-click (PPC) advertisements on platforms like Google Ads is an effective way to reach searchers while you establish SEO rankings. PPC is also useful for competitive keywords that have clear purchase intent, but are dominated by your competitors.
When you create your campaigns, you determine where you want to display your ads based on the keywords users search. If you sell running shoes, for example, you could display an ad in the search results for "women's trail running shoes."
Then, you set bids based on how much you're willing to pay for each click to your website, and you only pay that amount when your ad is clicked.
3. Content marketing
Many of today's consumers research the products they want before buying. They want to know which products are the best options for their needs, which offer the best value for their money, and which are the most popular with other customers.
You can provide all of this information and more as part of your content marketing strategy. Publish blog posts, articles, and other content to help your customers make informed purchasing decisions.
The topics you choose depend on your industry and products, but this content can range from buying guides about specific products to blog posts on the latest trends to articles with helpful tips. When you provide information that your ecommerce leads want, you can help them make buying decisions – and build a trustworthy reputation as a helpful resource in the process.
4. Social media
Social media is a valuable marketing tool, and that's especially true for B2C ecommerce companies. It's the perfect channel for interacting with customers and showing your brand's personality.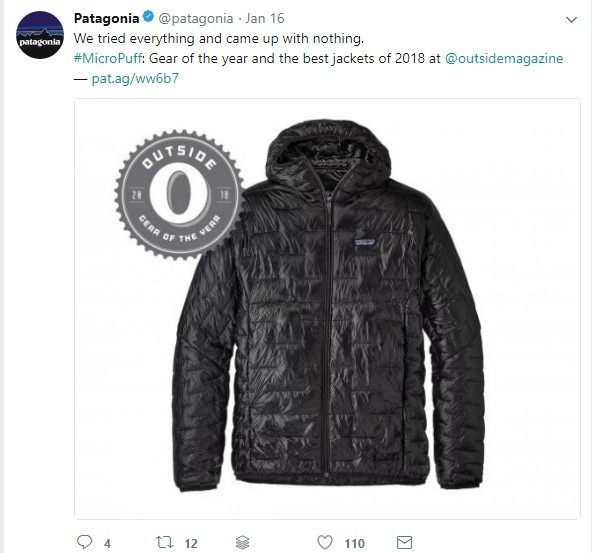 Some platforms also offer effective advertising options. On Facebook, for example, you can run ads designed to drive traffic to a specific page on your site and use their highly-specific targeting options to reach the exact audience you want.
These options range from basic demographic information like age, gender, and location to more advanced options like interests, career, education, and their past actions on Facebook. When you utilize these targeting options, your ads bring the exact audience you want to your site.
5. Email marketing
As we mentioned above, not all of your site visitors will be ready to buy on their first visit. But many of them will be ready to provide their email addresses in exchange for a discount or some other incentive.
Use email marketing to stay in contact with those ecommerce leads and encourage them to return to your site. You can tell your subscribers about new products, notify them of sales, and share any other information they might find interesting.
You can also use automated campaigns to send specific messages to your subscribers based on the actions they take on your site. If a customer adds a product to their cart but leaves without purchasing it, for example, you can email them with a link to return and complete the transaction.
6. Personalization
Your customers don't all want the same things, which means that you can't reach them all with the same marketing messages. With personalized marketing, you can tailor your ads and offers to be as relevant as possible to different customers.
If a visitor has previously visited a specific product page, for example, you can display offers related to that product as soon as they land on your site. The easier you make it for visitors to find what they want, the more likely they'll be to make a purchase.
P.S. Need help personalizing your website? Use a customer relationship management (CRM) platform! An ecommerce CRM helps you learn more about your audience, like their demographics, interests, and behaviors on your site, so you can personalize their experiences according to their interests and needs.
7. Conversion rate optimization (CRO)
When a visitor arrives at your site, you want them to convert in some way. That may mean making a purchase, signing up for an email newsletter, or another action that moves them through your lead generation funnel.
Conversion rate optimization, or CRO, is the process of testing elements on your site to see which are the most effective in getting your visitors to convert. You can test everything from the layout of your product pages to the calls to action you use, and use that information to improve your site for the most possible conversions.
Now that you know how to generate leads for your ecommerce website, are you ready to get started?
Our digital marketing campaigns impact the metrics that improve your bottom line.
See More Results

WebFX has driven the following results for clients:

$3 billion
In client revenue

7.8 million
Leads for our clients

5.2 million
Client phone calls
Attract (and convert) more ecommerce leads
If you're ready to create an ecommerce lead generation strategy for your online store, WebFX can help. We'll work with you to choose the most effective channels for your business, then create a strategy tailored to your goals.
We've helped hundreds of clients reach and convert the customers they need online. In fact, we've helped our clients manage over 12.9 million transactions in the past five years. Partner with our award-winning team, and let us help your business accomplish its goals for generating ecommerce leads.
Earn a 20% greater ROI with WebFX