Trusted Instagram Marketing Services for Your Business
With more than one billion active users each month, Instagram offers your company unprecedented access to your target market. As a business, however, it's a challenge to stand out on the platform. That's why companies invest in professional Instagram marketing services from WebFX.
Invest in an Instagram Marketing Service and Grow Your Business
Discover how WebFX can help your business grow its presence on Instagram by browsing our Instagram management services. Whether you're looking to build brand awareness, customer loyalty, or revenue, our team of more than 200 digital marketing specialists can help.
Call us at 888-601-5359 or contact us online to get started!
Looking for custom plans and pricing? Request a proposal to receive yours.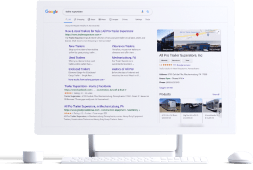 Request a Proposal
WebFX allows growing your social media platforms to be stress free! They are knowledgeable and adapt to your company needs!
Marketing Director
SPINE TREATMENT CENTER IN NJ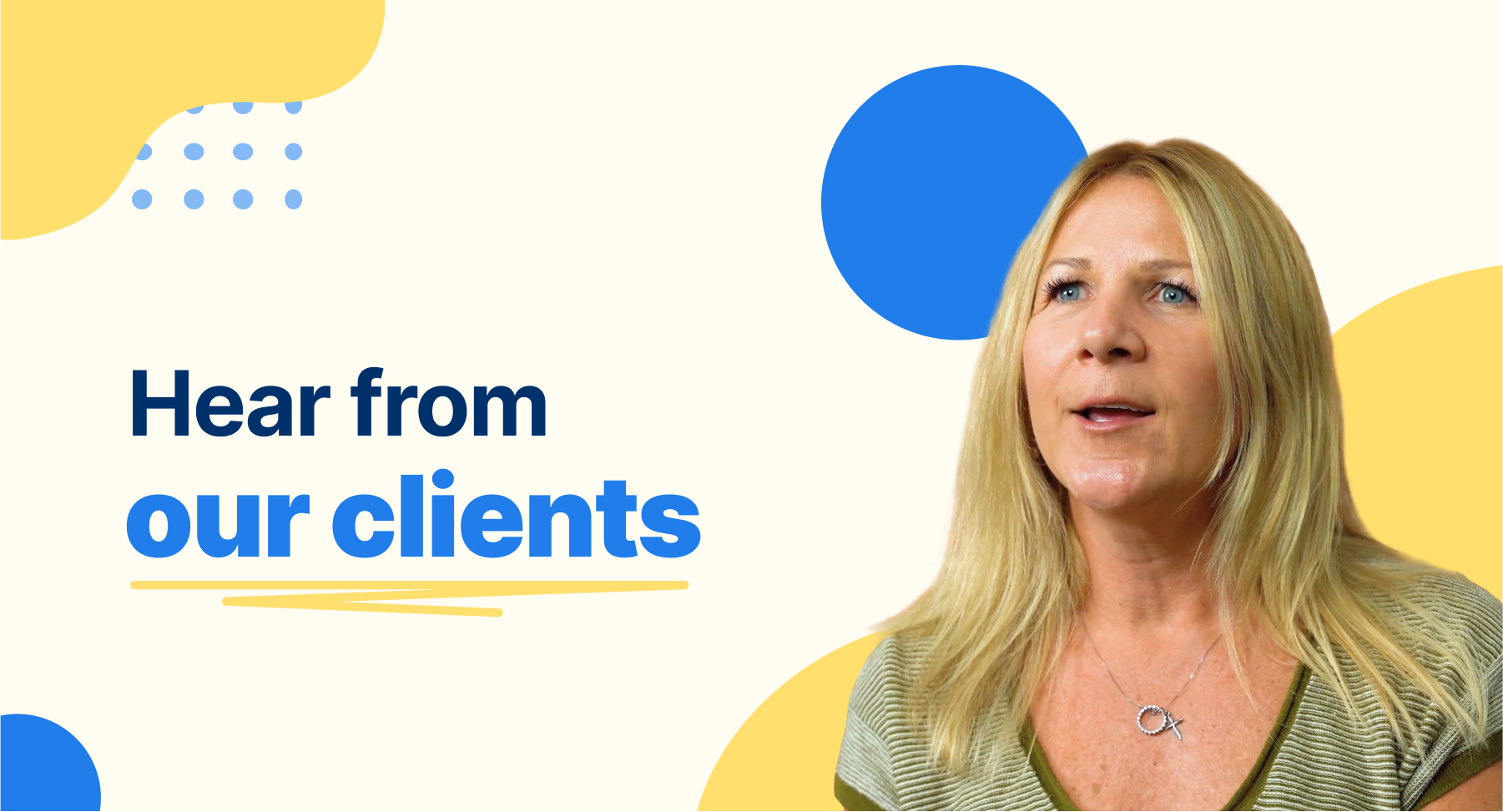 Table of Contents
What are Instagram management services?
Instagram management services are services that develop, implement, and manage your company's Instagram marketing and advertising campaigns. Most Instagram management services will include strategy development, content creation, comment monitoring, performance reporting, and more.
What should Instagram marketing services include?
Companies struggle to manage every facet of digital marketing, from social media to email marketing, which is why they partner with full-service digital marketing agencies, like WebFX, that offer specialized online marketing services, like Instagram management.
Our Instagram marketing services provide your business with everything these should include, like the following:
A complete audit of your Instagram account
A customized strategy tailored to your goals
A proactive management of your Instagram account
With Instagram marketing services from WebFX, your company receives everything it needs to succeed on Instagram.
Why use Instagram marketing services?
Investing in Instagram marketing services can help your business:
Build brand awareness
Earn followers
Increase social media engagement
Generate purchases
Create word-of-mouth referrals
Interact with followers and customers
Drive traffic to your website
Expand customer support
And more
While you can focus on vanity metrics like followers, you can use Instagram to improve metrics that offer more long-term value. For example, communicating with people on Instagram can help your business generate brand awareness, word-of-mouth referrals, and purchases.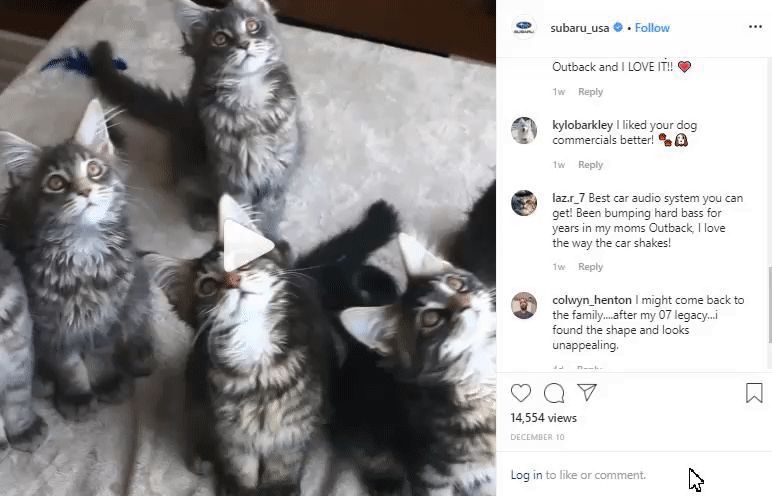 These actions contribute to your bottom line, which matters the most to your company.
74% of people use social media when making a purchasing decision.
Make their decision easy with a stellar social media presence. See how your brand can level up by requesting a no-obligation proposal today.
One of our experts will be in touch within 24 hours!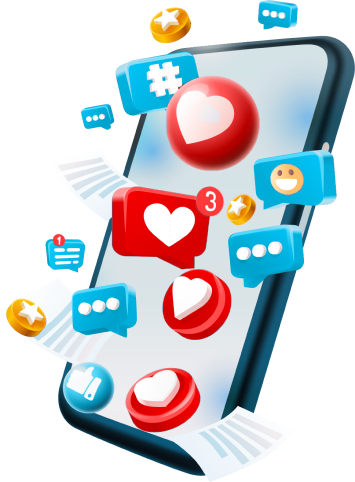 8 features of our Instagram marketing services
Discover what makes our Instagram marketing service the best in the industry:
1. One-of-a-kind posts
If your company wants to reach your target audience and stand apart from the rest of the noise, you need compelling content. That's why your dedicated social media specialist creates unique and original posts for your Instagram every month, which your team approves for publishing beforehand.
2. Custom, professionally designed images
A compelling post is only one part of the equation when it comes to Instagram. You also need an eye-catching image that drives users to like or comment, as well as follow your business. As a part of our Instagram growth services, you receive a series of custom, high-quality images.
3. Aggressive ad campaign
While many Instagram social media marketing services only focus on marketing, ours also consider advertising. That's why our marketing services for Instagram include at least four ads. With a competitive ad campaign, your business can reach more users in your target market to achieve your goals.
4. Dedicated social media specialist
As your partner, we provide you with a dedicated social media specialist. They take an active interest in your business, goals, and products or services. Plus, they serve as a consistent point-of-contact for your team, eliminating the hassle that comes with agencies that shuffle you between marketers.
5. In-depth Instagram audit
We achieve impressive results for our clients by kicking off our Instagram marketing services with a comprehensive audit of your Instagram account. As a part of this audit, we review your past posts, followers, and more to build a custom strategy for your business.
6. Monthly consultations
Our Instagram management services also include monthly consultations with your dedicated account manager or social media specialist. Your meetings cover several topics, including your strategy's performance and your specialist's recommendations for next month.
7. Transparent monthly reports
Transparency is a core part of our Instagram social media management services, which is why your social media specialist provides your business with a report each month. Like any other aspect of your account, you're encouraged to ask questions about your monthly report.
8. Daily monitoring
In addition to developing your strategy and creative assets, your social media specialist also monitors the performance of your posts. If users engage with your content, like by commenting, your dedicated specialist responds in a way that captures your brand and makes the commenter beyond thrilled.
Our approach for Instagram social media management
Get a preview of what it's like to work with WebFX on your social media management for Instagram:
Research
Your dedicated social media specialist begins working on your account by researching the following:
Your competitors: With a competitor analysis, your social media specialist assesses the strengths and weaknesses of your competition. They look for inspiration too, finding ways to put your strategy above your competitors.
Your brand reputation: A brand reputation analysis allows your social media specialist to gauge user opinions on your company and brand. In some cases, your brand reputation analysis may reveal areas for improvement, like your response time to user comments or questions.
Your past Instagram content: Browsing your previous Instagram posts offers your social media specialist tremendous insight into your business, brand, and audience. It can also reveal which post types, like humorous captions or quick videos, perform best with your audience.
Once your social media specialist completes their research, they share their findings with your team. You're welcomed (and encouraged) to provide feedback or additional guidance. For example, maybe your branding underwent recent changes, making some of your past posts inaccurate.
WebFX is a partner businesses trust.
Hear from HydroWorx, who saw a 236% increase in organic sessions with WebFX services.
Watch the Video Testimonial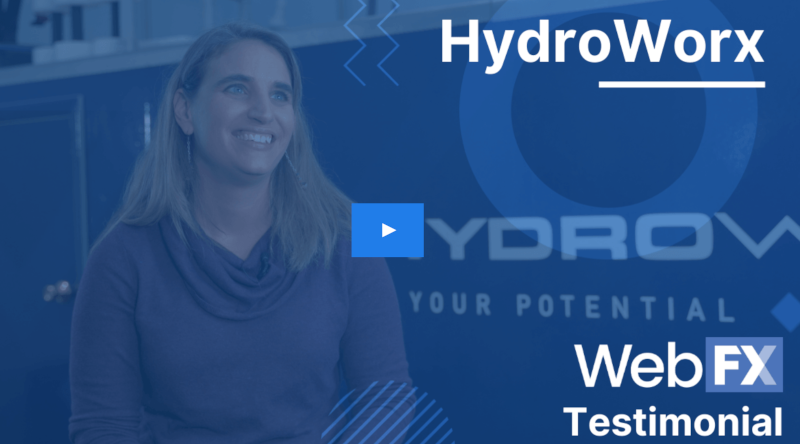 Develop
Next, your dedicated social media specialist starts the process of developing your strategy. This strategy includes several features, from outlining your goals to creating your plan for achieving those goals. After your team reviews your custom approach, your specialist starts compiling your creative assets.
Creative assets in our Instagram marketing services include:
Posts: Each month, your dedicated social media specialist develops up to 15 posts for your Instagram. These posts can range in content, from photos to videos. Your team can also supply specific images or videos that you want to share on Instagram.
Ads: Your social media specialist also develops up to four ads for your Instagram account. They tailor your ad campaign to your goals, like generating followers, post engagement, or even purchases.
Images: Our Instagram social media management services also come with up to six custom images. Your dedicated social media specialist uses some of these photos in your posts to capture the attention of users on Instagram.
If you take full advantage of our social media management services, which can include management of up to five social media networks, your company's creative assets expand to include a specific number of monthly blog posts and yearly contests.
The number of posts and contests depends on the number of social media networks managed.
Launch
Following your team's approval of your creative assets, your strategy launches. It's an exciting time for your business, as well as your specialist because you can see the results of your efforts in real-time as people start discovering, following, and engaging with your company.
As a part of our Instagram marketing services, your dedicated specialist monitors the performance of these assets daily. If users respond to your posts, your specialist responds in a way that captures your brand and business.
If you have questions, you can email or call your specialist and expect a response in 48 business hours.
Improve
Launching your campaign is only the beginning when it comes to our Instagram management services. As your social media specialist monitors the monthly performance of your posts and ads, they compile helpful reports to share with your team during your monthly consultation.
When you meet with your specialist, you can expect to cover the following topics:
Overall goal progress
Overall post performance
Overall ad performance
Improvement opportunities
Plans for next month
During your monthly consultation, feel free to ask questions. No matter how simple or complex the issue may seem, your social media specialist is here to help. They're happy to answer your questions and share their knowledge with your team.
Why companies trust WebFX for Instagram management services
With a rating of 4.9 out of 5 with 260+ reviews on Clutch, a reputable review firm, WebFX is a trusted provider of Instagram management services. That's why companies across the globe choose WebFX for managing not only their Instagram but also their other social media accounts, like Facebook.
Learn more about why businesses partner with WebFX for social media marketing and advertising:
Advanced marketing technology
We provide our clients with some of the most sophisticated marketing technology in the industry: MarketingCloudFX. This client-exclusive software operates on IBM Watson, an innovative artificial intelligence and machine learning software that provides data-driven advice for your campaign.
Industry-leading experience
With more than 25 years of experience, WebFX offers a tremendous amount of expertise. The history of our company also demonstrates our continued ability to adapt to not only industry changes but also algorithm changes across social media networks.
Award-winning social media specialists
As your partner, your business and team earn access to a talented and award-winning team of social media specialists. Their expertise, as well as various skillsets, allows your business to launch an original and competitive campaign that positions your company ahead of its competitors.
Customized strategies
Social media marketing success demands originality and customization. That's why our social media specialists create customized strategies for their clients. They build your approach based on your audience, goals, products, and more.
Proven results
When you partner with WebFX, you choose a company with a track record for achieving client goals. In the past five years, for example, we've helped our clients earn $3 billion in sales and 7.8 million leads.
Instagram social media management pricing
Think WebFX is the best Instagram marketing agency for your business?
Browse our social media management pricing to learn more about our services.
Get the best Instagram marketing services for your business
With a client recommendation score that exceeds the industry average by almost 500 percent, WebFX is a trusted choice for companies worldwide. As your partner, you can count on our award-winning team to achieve your most ambitious goals on social media.
Get started with our Instagram marketing services by requesting a free quote online or calling 888-601-5359!