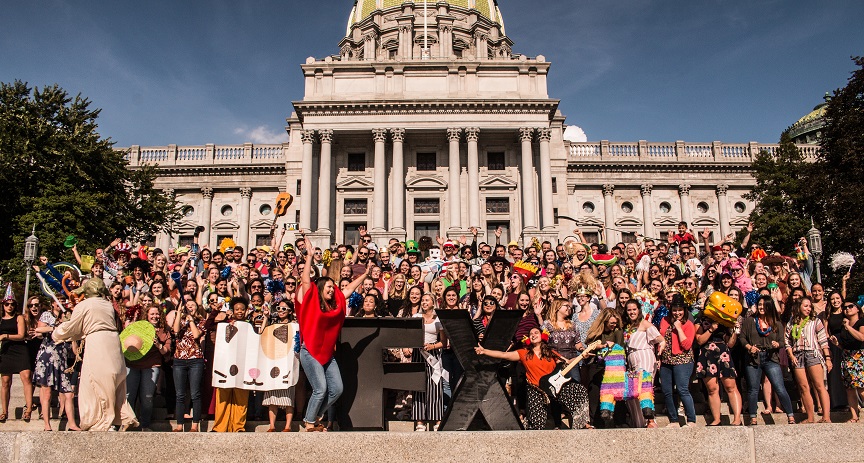 Your Seller's Guide to Ecommerce Social Media Advertising!
Did you know a staggering 74% of people use social media to make purchase decisions? That means your ecommerce store's social media ads can directly impact your sales and revenue. Keep reading to learn how ecommerce social advertising services from WebFX — a Facebook Marketing Partner — can grow your ecommerce store!
Explore Ecommerce Social Media Advertising Service Plans
Up to 2 networks

Up to 5 campaigns

Up to 20 ads
Up to 3 networks

5-10 campaigns

20-40 ads
Up to 3 networks

10-15 campaigns

40-60 ads
What is social media advertising for ecommerce — and is it worth it?
Social media advertising for ecommerce includes paid ads on platforms like Facebook, Twitter, Instagram, LinkedIn, YouTube, and more.
Paid social advertising goes beyond your organic social media strategy to expand your reach on social platforms. Due to algorithm updates on platforms like Facebook, it's harder than ever to reach customers organically in their social feeds. That's why it's important — especially for ecommerce stores looking to sell more online — to consider advertising on social media.
Want to speak with a strategist before reading more? Give us a call at 888-601-5359!
"I would highly recommend WebFX for social media management. The team at WebFX is very professional, their article writing is top-notch and their social team provides very positive results."
Category Development Associate
PET PRODUCT PROVIDER
WebFX Ecommerce Social Media Advertising Services
How to use social media advertising for ecommerce
There's a lot that goes into creating winning social media ads, but we boiled it down to a few main points.
To get started advertising your ecommerce business on social media, you'll want to:
1. Establish your campaign goals
Do you want to boost brand awareness? Increase traffic to your site? Earn more sales?
Setting clear goals for your social ad campaigns will help you get the best results.
Not sure how to set smart social media goals? Our experts at WebFX can help!
Contact us online, or give us a call at 888-601-5359 to learn more.
2. Choose your social platforms
Next, you need to determine which platforms you'll use for social advertising. Depending on your goals and audience, you may choose to advertise on one or multiple platforms.
3. Develop your ad text and creative
You'll also need to consider your ad design. Whether you use image, video, or plain text ads, you want your social ads to stand out in users' feeds and encourage them to click.
Not a design pro? Don't worry.
WebFX can help you design creative ads that drive engagement and support your business goals.
4. Create custom landing pages
Next, you'll need to design custom landing pages that people "land" on after clicking your ads.
Make sure your landing page matches your ad copy. For example, if you run a campaign to advertise car parts you sell, you'll want to link the ad to a landing page that highlights your car part offerings.
Landing pages should include a clear call to action (CTA), so visitors always know what step to take next.
Check out our landing page design best practices to learn more.
5. Set up ad targeting
Successful ecommerce social media ads use custom targeting to reach the most qualified audience.
Depending on your campaign and goals, you may choose to target social media users based on:
Custom audiences or existing customer lists
Keyword, interest, and user intent
School, profession, and workplace
Company size, industry, and job title
Device
Demographics
And more
WebFX can help you identify and set up ad targeting options that will produce the best results for your business.
6. Launch your ads and monitor results
Finally, it's time to launch your ads!
Just remember — you'll need to monitor and evaluate campaign results continually. This will allow you to make data-backed changes to your campaigns so that you can earn more exposure, leads, and conversions.
At WebFX, our clients receive monthly social reports and optimization recommendations. Clients also have access to our exclusive return on investment (ROI) tracking software MarketingCloudFX, which makes it easier than ever to track social media's impact on your bottom line.
If you want to learn more or need help evaluating and optimizing your social ads, give us a call at 888-601-5359!
7. Partner with an ecommerce advertising agency
If the steps above seem daunting, we encourage you to partner with ecommerce advertising experts — like our team at WebFX.
An experienced ecommerce social media advertising agency can walk you through every step to create ads that drive results for your business.
Want to learn more about a partnership with the WebFX team? Contact us today to speak with a strategist — we'd love to hear from you!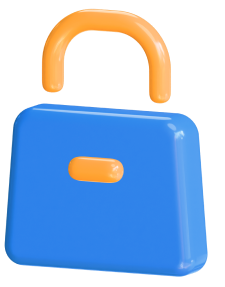 74% of people use social media when making a purchasing decision
Make their decision easy with a stellar social media presence. See how your brand can make it happen by requesting a no-obligation proposal today.
Where should I advertise? Top 7 social media platforms for ecommerce
Ecommerce social media advertising services from WebFX include ads on top platforms, like:
No matter the platform you use, social advertising services from WebFX can help achieve your unique business goals.
Keep reading to learn more about what our social advertising plans for ecommerce include.
What do ecommerce social media advertising services include?
We've designed our ecommerce social media advertising services especially for small and midsized online store owners.
That's why our services include:
Social media ad management
When you partner with WebFX for ecommerce social media advertising, you'll get access to a dedicated account manager. In addition, you'll receive support from social team members with expertise on each network.
WebFX clients also have access to MarketingCloudFX — our proprietary ROI tracking software powered by IBM Watson.
With a dedicated account manager and advanced reporting, you can make data-backed decisions to propel your campaigns to new heights.
Social ad account audit
We'll start our work together with an audit of your social ad account.
Our team will analyze your current social media strategy, as well as competitors' ads, so we can position your ads to drive the best results.
Social media advertising strategy and consultation
After auditing your current social ad account, we'll make recommendations for your campaign structure and number of campaigns to help you achieve your goals.
We'll also help you establish audience targeting and budget options that best fit your ecommerce business.
With 25 years of experience, our social media strategists know what it takes to deliver results for ecommerce companies. Don't take it from us though — hear from 785 happy clients.
Social advertising creative development
Next, we'll help you develop stunning ad creative that's sure to attract attention.
Our creative development process includes:
Copy
Headlines
Ad creative
CTAs
Initial ad creative comes with two rounds of revisions, so you can give feedback before the ads go live.
Social media ad targeting
One big benefit of social media advertising? Your ecommerce store can use advanced targeting to reach your most valuable audience.
Some of our ad targeting options include:
Custom audiences using social pixels or customer list targeting
Keyword, interest, and user intent targeting
School, profession, and workplace targeting
Company size, industry, and job title targeting
Device targeting
Demographic targeting
Custom targeting saves your business money by zeroing in on the prospects most likely to convert.
Ongoing management and optimization
Ecommerce social advertising plans from WebFX also include ongoing ad management and optimization.
Social advertising isn't a set-it-and-forget-it strategy. We'll continually monitor ad performance and results.
Then, using ad data, we'll optimize your campaigns to drive even better results.
Reporting
Our ecommerce social ad services include monthly, quarterly, and annual reporting. And you'll have access to a reporting dashboard to monitor ad results easily.
Social ad reports allow you to see exactly where your budget goes, what's working well for your campaigns, and what areas of improvement we can use to optimize your ads.
Social ad integrations for ecommerce
If your ecommerce shop runs on the following platforms, we offer integration options to make advertising on social media seamless.
BigCommerce
3dcart
CDK Global
Ecwid
Magento
OpenCart
PrestaShop
Shopify
Storeden
WooCommerce
Take a look at the table below to learn more about our ecommerce and social media integration options.
Get started with social media ads for your ecommerce store!
Is your ecommerce business ready to drive brand awareness, site traffic, and sales with social media ads?
WebFX — a certified Facebook Marketing Partner — can help. In the past five years, we've helped clients manage more than 11.6 million ecommerce transactions.
Like the sound of that? Contact WebFX or give us a call at 888-601-5359 to speak with a social media expert!