B2B

The B2B Web Development Agency That Drives Revenue
The B2B Web Development Agency That Drives Revenue
Your website is the center of all your digital marketing efforts, so web development is one of the most essential steps of the online marketing process. That's why you should partner with a B2B web development agency like WebFX!
The B2B web development company for your business
You've finally done it — you've perfected your online marketing. Your search engine marketing is pristine, your paid advertising is flawless, and all of it is driving massive amounts of traffic to your business-to-business (B2B) website.
Unfortunately, users aren't very impressed with your site once they get there — the pages load slowly, the site looks weird on mobile, and they can't find their way around your online store. In this scenario, the problem is that you haven't put enough time into your web development.
To avoid letting the above example become reality, you should partner with a B2B web development agency, and WebFX is the perfect company for you. But why do you need the help of an agency like WebFX? Keep reading to find out.
Then call 888-601-5359 or contact us online to get started with our web development services today!
We don't want to tell you about the work we do, we want to SHOW you.
View Our Portfolio

We've built over
1,100
Websites
in a variety of industries.
Why should you partner with a B2B website development agency?
The first thing you're probably wondering is, why partner with an agency? Why not just handle your web development yourself?
The truth is, there are numerous benefits to finding a good B2B marketing agency that specializes in website development and getting their help. Here are three of the biggest ones:
1. A B2B web development agency has more experience
A B2B web development company will typically have a significant amount of experience. Agencies have spent years perfecting their craft, meaning they understand marketing like no one else and can therefore bring many unique benefits to the table.
That's especially true if you choose an agency with a decade or more of experience. The more experienced your agency is, the more expertise they've likely gained over the years, allowing them to know how to optimize your website.
2. A B2B web development agency has more time
The second reason it's best to partner with an agency is that it will help with your time management. Right now, you're having to juggle your web development alongside every other facet of running your business. Consequently, your website gets put on the backburner because you're busy with everything else.
But when you partner with an agency, you resolve that issue. An agency can devote time to your web development to build the website you need.
Simultaneously, an agency handling your web development means you're freed up to spend more time on other aspects of running your business.
3. A B2B web development agency has better resources
Finally, a professional web development agency has access to better web design tools and resources. Rather than having to pay for all the necessary tools yourself, you can simply partner with an agency who already has access to those tools, meaning they come as part of the package.
Additionally, a B2B web development company has experience with those tools. That means they know exactly what it takes to produce the best results using them.
"WebFX strives to provide quality guidance, strategy and consistently monitors to improve results. Great team!"
Automotive Ecommerce Provider
"WebFX has helped to give our website and SEO a direction that we could not have accomplished ourselves. It has been a great relationship that we will continue to strengthen together."
Cosmetic Surgery Center
"The transition from our previous web site to our new and improved website was seamless and completed on time. We have already seen an increase in sales leads in the first week."
Garage Door Company
Why choose WebFX as your B2B web development company?
Now that we've covered why you need the help of an agency, why choose WebFX, specifically? The answer is that while there may be other agencies out there, none of them offer quite the same array of benefits as WebFX.
Here are just three of the ways you can benefit from partnering with us:
1. WebFX is a do-it-for-me agency
One of the best reasons to partner with WebFX is that we're a do-it-for-me agency. That means that when you come to us with your web development needs, we'll handle all of it ourselves. You won't have to do any of the work.
You get a say in what we do for your website and we'll execute it with your ideas. We'll keep you regularly updated on everything we're doing with your website, so you always know what's happening.
2. WebFX is a full-service agency
Web development for B2B companies is essential, but it isn't the only marketing strategy out there. For best results, you need more than a killer website — you also need to market your business elsewhere online. And WebFX can help you do that.
That's because we're a full-service agency, meaning we offer a wide variety of digital marketing services. Those services include:
If you partner with an agency that specializes solely in web development, you'll have to go elsewhere to get help with your SEO or email marketing. But if you partner with WebFX, we can handle all of it for you. That's incredibly convenient for your business, helping you keep all your marketing centered in one place!
3. WebFX has a history of driving results
Ultimately, the most important thing you want from any agency is results that help you grow — and you can rest assured that we deliver. In the past five years alone, we've generated over leads and $3 billion in revenue for our clients.
Based on those numbers, it should come as no surprise that our clients have left us with more than 1020 glowing testimonials over the years that speak to the quality of our services. You can gain access to those same services and results by partnering with us!
We don't want to tell you about the work we do, we want to SHOW you.
View Our Portfolio

We've built over
Websites
in a variety of industries.
Web development services from WebFX
There are many ways WebFX can help you with our B2B web development services. But what do those services include?
Here's what you can expect from us:
1. Responsive design implementation
One of the most important features of any website is mobile-friendliness. Over 50% of all traffic comes from mobile devices, and for that reason, Google uses a mobile-first index (meaning it ranks sites based on their mobile format). So, a non-mobile-friendly site will miss out on traffic and go down in rankings.
To avoid this happening to you, WebFX builds your website using responsive design. That means your site will be programmed to automatically restructure itself to fit the screen where it appears. This adaptability helps you deliver the best experience on your website.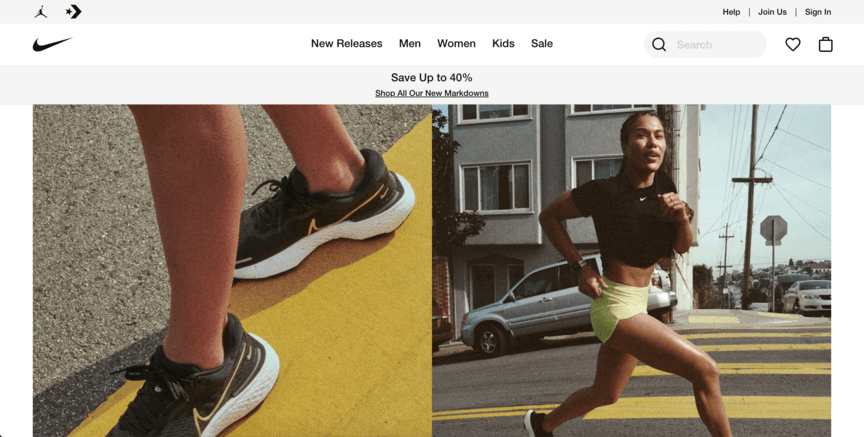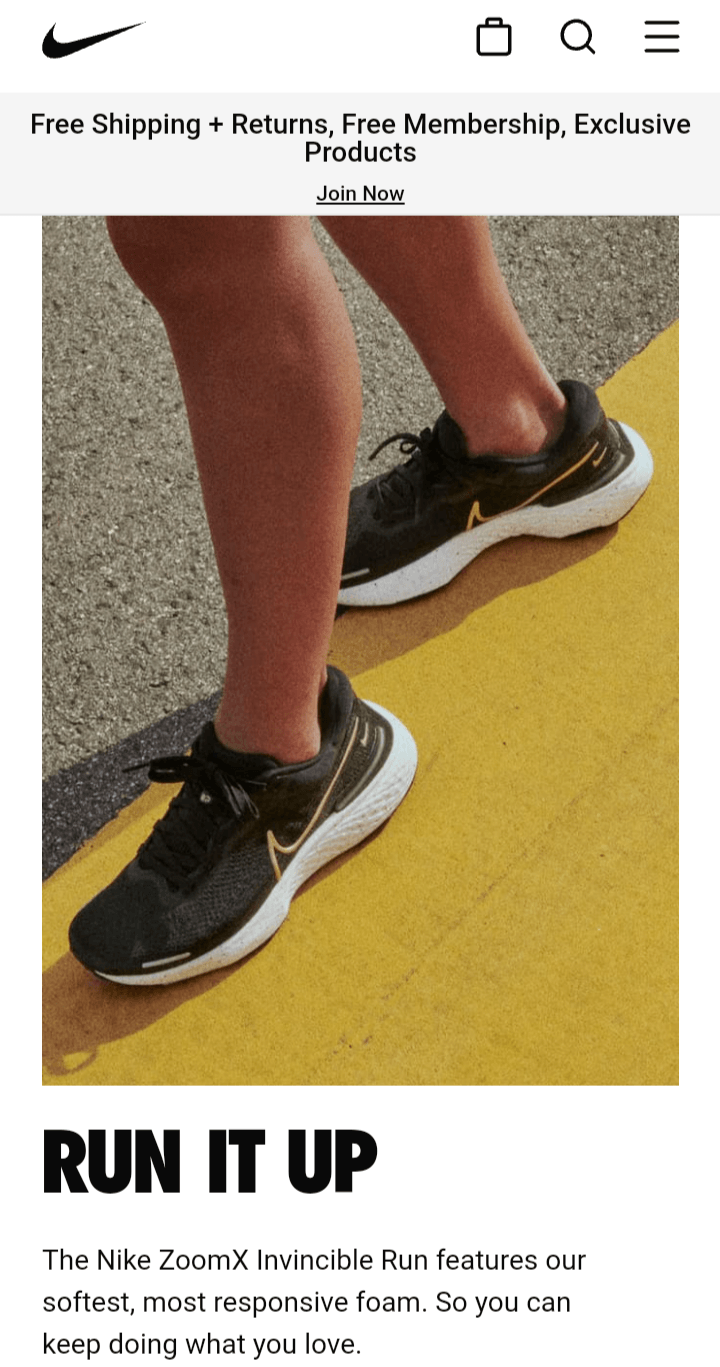 As a result, you'll improve your search rankings and draw in more traffic.
2. Navigation setup
Another way we'll improve the quality of your website is by optimizing your navigation. Your site's navigation refers to how easily users find their way around your website.
To make the navigation process easier, we'll organize all the pages on your site to make it easy for your site visitors to find the information they need. We'll then display the layout of your site in a navigation bar at the top of the page, so users can easily figure out where to go for specific types of information.
3. Website analytics
Once your website is up and running, that doesn't mean you're done. On the contrary, you'll want to keep monitoring your site to ensure that it's driving the results you want. Website analytics can help you learn what you can do to improve your marketing.
WebFX can help you run those analytics. We'll work with you to track where traffic goes on your site and how it behaves. Based on what we learn, we can help you further improve your site in ways that bring in more traffic and keep users around longer.
As a result, you'll end up generating more leads and driving more revenue!
Ready to Grow? Get your FREE Quote Today!
"We measure our success by how much we WOW our clients."

Bill Craig
WebFX President
WebFX knows web development for B2B companies
Ready to put together a website that will propel your conversions to new heights? Just partner with WebFX! Our team of over 500 digital marketing experts knows web development for B2B companies, and we have everything you need to drive top-tier results for your website.
With our web development services, you'll get help with all the service features listed above and more. We'll keep you updated every step of the way, so you won't have to worry about being left in the dark.
To get started with us, just call 888-601-5359 or contact us online today!
Learn More About Web Development Pricing, Services & Industry Tips!
Web Design and Development Services
Other Digital Marketing Services
Learn More About Web Design and Development