Video is undeniably an essential tool in a marketer's tool belt. In fact, nearly half of all marketers surveyed agree that video helps them boost audience engagement. Over half of all marketers also believe video helps establish trust with their future customers. We know that you know video is important, so we're not going to lecture you about why you should invest in video. You're here for some corporate video ideas, right? We've got 17 for you. Whether you're looking to make some cool business videos that show off your culture or a serious company video that explains your values, we've put together this list of our favorite ideas to help inspire you. We've also included some of the best corporate video examples we could find, so definitely don't skip over those if you need some more concrete ideas to get you started. The videos in this list are separated by their goals, but know that some videos may fit in multiple categories.
You can jump from category to category from this table of contents if you wish.
Video categories
4 creative video ideas to help you recruit new employees
1. Show people a day in the life of your employees
When people are either applying to or interviewing at a company, a common question they have is, "What is a typical day like in this position?" Instead of giving them a long-winded answer, show them what it's like! Follow someone (or multiple people) around for a day and have them explain what tasks they do, how often they work on different projects, and anything else relevant to your company. In this video example, Commonwealth Bank shows its employees working with their team internally and helping customers, all while explaining what working at the company is like.
2. Record employee testimonials
Your employees are the most qualified people to explain what it's like to work at your company. Sit down with your team members and ask them what they like about working at your company. You can talk about their successes, where they'd like to improve, and how they feel supported by their teammates. If you have happy employees, choosing the right people to be on camera shouldn't be too difficult. Motorola put together a video of their employees' experiences to help drive recruitment.
3. Introduce your team
People want to know who they might be working with if they join your team and what characteristics you look for in a new hire. A team introduction is one of the best corporate videos you can create to help people meet your stars. Whether you create one big video introducing several people at once or focus on one person at a time, let your employees share their career journeys and thoughts on the position they have. They have valuable insights they can share for future team members, and if they're willing to be in a video, can share positive experiences from their time at your company. Adobe introduced several of their employees in the compilation video below.
4. Record company events
Does your company operate on a "work hard, play hard" model? If you hold fun company events, share a quick recap video (or even a live video) with your audience. Let applicants see that you make time for your employees to relax and blow off steam. You may hold large conferences or educational events. Record those, too! Show that you want to help people continue learning and advancing in their careers. We live by the "work hard, play hard" motto here at WebFX, so check out the recap of our FXFamily and Friends event from a few years ago.
5 corporate video ideas to introduce people to your business
5. Tell people who you are
The first part of an introduction is to tell people who you are and what you do. Use a company video to explain what your business is all about, what you do for customers, and why you do what you do. The more people know about you, the more they feel that they can trust you. Think of this video as a visual explanation of your "About Us" page on your website. This simple explanation of Slack quickly captures what the company is all about with animation.
6. Explain your company values
Every good company has a set of values that drives its operations. Let the world know what those values are. Whether you have your employees explain them or use a narrator and some stock footage to get your message across, share what drives your business decisions. Transparency is the key to building trust with your audience.
7. Share your company history
Telling people about the origins of your company makes for cool business videos. This is the perfect time to share any funny anecdotes or mishaps that made your company what it is today. We've put together a brief company history video that explains where we came from and how we went from a small tech startup to a large, full-service digital marketing agency.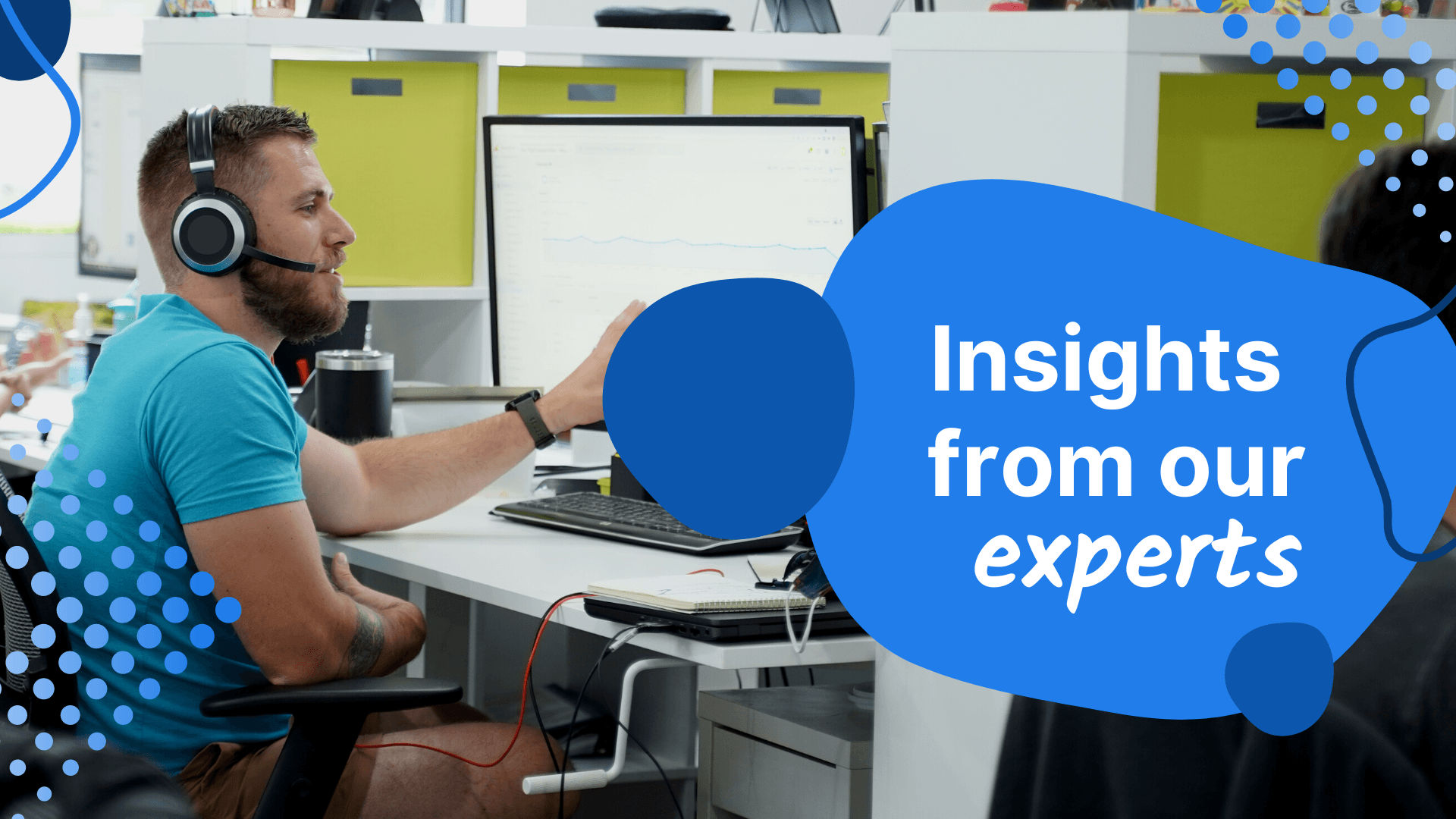 8. Explain a topic related to your business
You want people to identify your team as one made up of industry-leading experts. Sharing your knowledge on a certain topic is a great way to establish your expertise. Whether you have someone break down a complex idea or give their advice on different topics, regular educational videos encourage people to keep coming back to your business to learn more. We love our educational videos here at WebFX, and our YouTube channel is full of them. Check out one of our cool business videos on voice search marketing.
9. Demonstrate your knowledge with a how-to tutorial
It's one thing to discuss a topic. It's another to show your skills in action. Spend a few minutes on camera showing how to complete a task related to your business. It doesn't have to be complex. Something as simple as how to change a tire can really help someone in a pinch and make them feel they can trust you for more information (and a purchase) in the future.
4 company video ideas to show off your products and services
10. Demonstrate how your products work
If you sell products — especially if you sell online where people can't physically hold the items — show them in action. Give people a glimpse at how your products can work for them and make a difference in their lives. Provide as much information as possible so people don't have to keep searching for what they need. You might be familiar with the famous ShamWow commercials. While you don't have to record an infomercial, take note of how you see the product being used on camera for your company video.
11. Give people a behind-the-scenes look at your products
Ever wonder how something is made? You're not alone. There's a reason so many behind-the-scenes product videos exist. People are fascinated by how companies make their products. If you're a manufacturer, you have the advantage of showing the process of turning raw materials into marketable products.
If your business sells products, show how things get from their boxes to the front of the store, or your process of purchasing and selling items. Hershey let the Food Network inside its headquarters to show how Hershey Kisses are made in this creative video example.
12. Show your services in action
You don't need to sell products to give people a behind-the-scenes look at your company. Similar to how a "day-in-the-life" video would be recorded for employee recruitment, follow your team around on service calls to show people what your company actually does. You'll eliminate the question of, "What am I paying for?" Just make sure you have permission to record on other people's property if you're at a location that isn't owned by you or your company.
13. Announce product or service updates
Updates make for some of the best corporate videos because they show that you're always working to improve what you do for your customers. Maybe you added a new feature to a popular product or are offering a new service. Tell people about your updates and show them how excited you are in the video. Even a short animated video would do the trick. Google announces updates to their properties in a regular "news" series that can certainly provide inspiration for your next corporate video.
4 cool business videos that convince people to become customers
14. Record customer testimonials
You probably have a lot of great things to say about your company, but how do your customers feel? Let your satisfied customers tell your future customers what it's like working with you. Remember: The focus is not on how great your business is but what your customer was able to achieve as a result of working with you. The customer is the hero, not the company. Project management company Monday.com lets their customers explain how their software makes life easier.
15. Explain your sales process
Give people a peek inside what it's like to become a customer. Who will they be in touch with? How quickly will someone from your team get in touch with them? If there's an onboarding process, what can the customer expect? Being transparent with your processes can help ease your customers' anxiety about partnering with your business. We've put together a video explaining how our digital marketing team works with clients, from their first call to their first strategy, to do just that.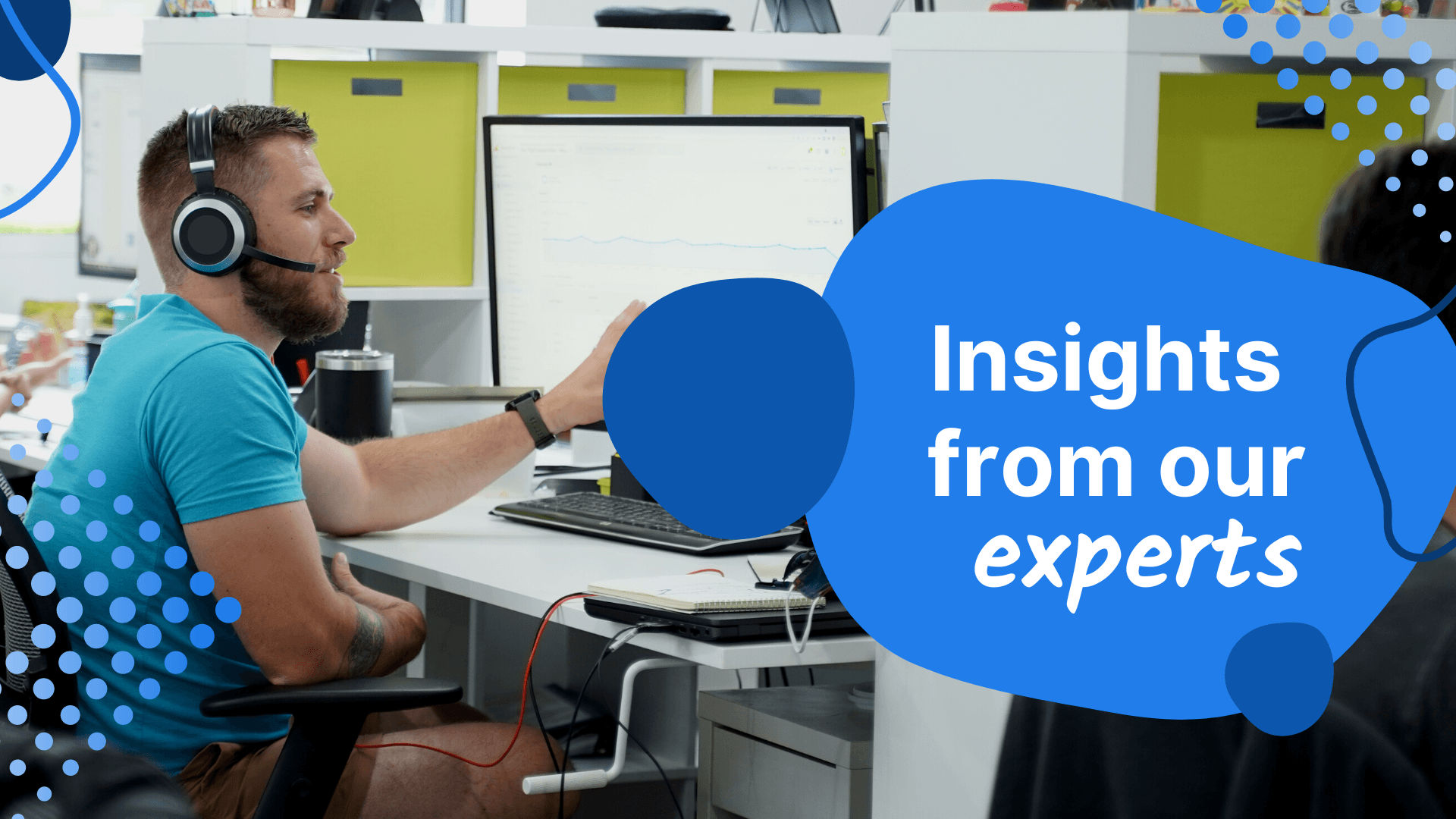 16. Answer common customer questions
In the final stages of the customer journey, people are going to have questions. Creating a corporate video that answers frequently asked customer questions can save both you and your potential customers time (and help you focus on closing the sale). Turn this concept into a cool company video by interviewing team members for answers or having people pick questions out of a hat.
17. Share your awards and achievements
While you can have a great product without winning a bunch of awards, it can't hurt to show off any that you have. Even if your team hit a big milestone internally, share your accomplishments. Let people know that you are successful and your team works hard to create great products or experiences. An excellent example of a milestone to share would be a major company anniversary.
While this list of corporate video ideas may seem long, you can do so much more for your business. Experiment with different ideas and see what your audience enjoys most.
If you're looking for a team to help put together some creative video ideas, we're happy to lend a hand.
Give us a call at 888-601-5359 or contact us on our website to learn about our video production services. Happy creating!
Get posts by email
Join 200,000 marketing managers and subscribe to Revenue Weekly!
"*" indicates required fields
WebFX Careers
Join our mission to provide industry-leading digital marketing services to businesses around the globe - all while building your personal knowledge and growing as an individual.