Content Marketing for Enterprises: Your Guide to Content
Content marketing is a valuable strategy for helping your enterprise business drive more qualified traffic to your website. This strategy enables you to build trust with your audience by showing them you're knowledgeable in your field and a trusted source of information.
If you haven't started coding content marketing for enterprises, you're missing a valuable opportunity to drive more qualified traffic and leads to your business. You don't want to fall behind your competitors that are already using content marketing to reach these leads.
To help you get started, we'll cover information like:
What content marketing for enterprises is
Content marketing tips to help you start
How content marketing impacts your enterprise business
If you need help starting with content marketing for enterprises, WebFX has a team of over 500+ marketing experts ready to help. Contact us online or call us today at 888-601-5359 to speak with a strategist about our content marketing services!
What is content marketing?
Content marketing is defined as a type of marketing that involves creating and sharing online material that provides your audience with helpful information about your industry, products, or services. This type of content can vary between videos, blog posts, and more.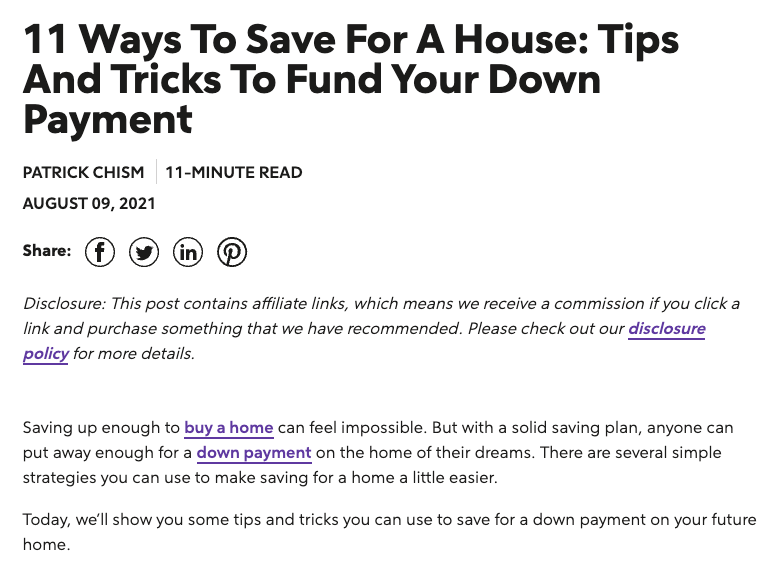 5 content marketing tips for enterprises
Want to get started with enterprise content marketing? Here are five tips to help you launch a successful strategy:
1. Set goals for your content marketing
When you launch your content marketing strategy, you want to have goals for your content. Setting goals is important to know what you want to achieve with your content. You can set numerous goals, including:
Once you set your goals, you can focus on achieving them as you create your content.
2. Create different types of content
If you want to do enterprise content marketing effectively, you must create different types of content. People like to consume content in different ways, so you don't want to only use one type of content. Some people like reading content, while others like watching it.
You can try different content formats, including: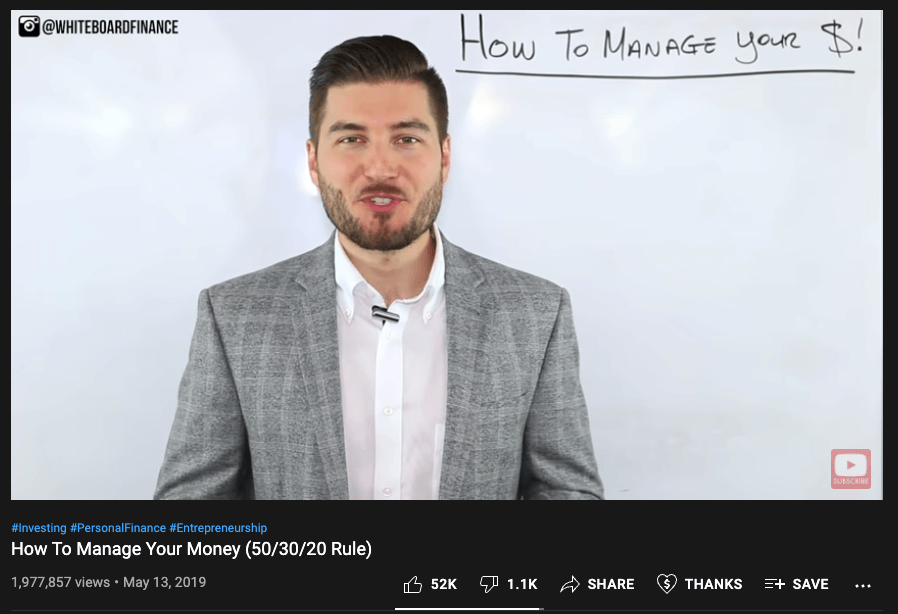 Some topics may lend themselves better to certain formats than others. For example, if you wanted to create content about the best fall fashion trends, you may find a video of someone modeling those outfits is more impactful than writing about them.
By having a diverse content marketing strategy, you'll appeal to more people in your audience and get them to check out your content.
3. Publish content frequently
If you want to stay ahead of your competition with content marketing for enterprises, you need to publish content frequently. Creating content often shows that your business is active and stays up to date with your industry. Additionally, it creates more avenues for people to find your business online when searching.
To help you publish content often, use a content marketing calendar. A content marketing calendar enables you to plan when you'll create, edit, and publish content for your website.
Organizing your content enables you to know what your team's creating and when they're doing it. A content calendar can also help you identify gaps where you may not have content planned.
Generally, you only want to plan content a month in advance, as things can change within your industry. Planning a month in advance ensures that your content is always fresh and relevant to your audience.
4. Focus on evergreen topics
An important part of enterprise content marketing is creating evergreen content. A huge benefit of content is that it can continually drive traffic to your website regardless of when it was published. You could have a blog post that was published nine months prior that continually drives traffic for your business today.
The key to making your content effective as time passes is to focus on evergreen topics. Evergreen content is content that stays relevant as time changes. This content doesn't focus on short-lived fads or current news stories.
Evergreen content is important because it helps you continually drive traffic with your content. You want to focus on topics that maintain their relevance over time. For example, creating a listicle on the top ways to save money will remain relevant as time passes.
Generally, this type of content only needs updates occasionally as things change within your industry. Overall, evergreen content is the best option to continually drive traffic to your enterprise website.
5. Write for people first
One of the biggest mistakes companies make with enterprise content marketing is writing to appease search engines. Since you want your content to rank in search results, it seems logical to write in a way that will get search engines to rank your page highly.
Realistically, writing for search engines isn't effective at helping your pages rank if readers don't like the content on your page. Search engines look at user behavior and user experience to determine how your page should rank in search results. As a result, it's best to focus on writing for the user rather than the search engine.
When you create content, focus on delivering the information your audience wants on topic. You also want to format your content so that it's easy to skim for your audience. When your content is user-friendly, people are more likely to stay engaged with it, which leads to improved rankings in search.
How can enterprise content marketing impact your business?
Content marketing for enterprises is a valuable strategy for helping your business grow online. Here are some benefits of including content marketing as part of your marketing strategy:
Build trust: Building this trust can form long-lasting, consistent relationships that will allow success for your business. Content marketing helps you show your audience you're a trustworthy and knowledgeable business in your industry.
Generate leads: Content marketing helps you create ways for people to discover your business when looking for information in your industry. Since these searchers already have an interest in your industry, you obtain valuable leads for your business.
Improve conversions: Your content marketing strategy can improve your businesses conversions as well. You can deliver content at different stages of the sales funnel, which enables you to nurture leads slowly towards conversion.
Improve search engine optimization (SEO): SEO and content marketing work together to help you drive qualified traffic. SEO helps your content rank, while content marketing gives you something to rank in search results.

These are just a few of the many benefits you'll reap from investing in enterprise content marketing for your business.
Drive revenue with enterprise content marketing services from WebFX
Looking to drive revenue from enterprise content marketing? Search no further. WebFX is a digital marketing business that consists of over 500+ experts who can help you launch a successful enterprise content marketing campaign.
We know how to create content marketing campaigns that grow businesses. With our client-first approach to marketing, we've driven over $3 billion in revenue and over 7.8 million leads for our clients in the past five years.
Ready to start driving qualified leads that turn into revenue for your enterprise? Contact us online or call us today at 888-601-5359 to speak with a strategist about our content marketing services!