December 7, 2022
9 minute read

Sina is a marketing expert who specializes in SEO, AI, and digital marketing content. With over five years of experience, she's written hundreds of pieces, spanning a variety of topics and industry niches. She loves combining her strong eye for detail and passion for storytelling in her work. You'll find her fruit picking or horse riding at the local farm when she's not writing.
The real value of display advertising is in how it boosts the performance of your other digital marketing efforts. This includes search engine optimization (SEO), pay-per-click (PPC) advertising, direct marketing, and even word-of-mouth marketing.
You can gauge your display ad campaign's success by establishing its objectives during the planning stage, selecting key performance indicators (KPIs), and finally analyzing the results.
Knowing how to track the performance of your display ad campaigns will assist your team in justifying advertising dollars and accurately gauging growth or drops in brand and product exposure.
But how do you use the display advertising metrics to measure your campaign's success?
In this post, we cover all the basics of display advertising benchmarks and point you in the direction of 15 display advertising KPIs for tracking the effectiveness of your ad campaigns across various online advertising channels.
Here's a brief outline of what we'll be discussing:
Before we get started, join our community of over 200,000 marketers and get insights on how to run effective display ad campaigns.
Don't miss our Marketing Manager Insider emails!
Join 200,000 smart marketers and get the month's hottest marketing news and insights delivered straight to your inbox!
Enter your email below:
Inline Subscription Form – CTA 72
"*" indicates required fields
(Don't worry, we'll never share your information!)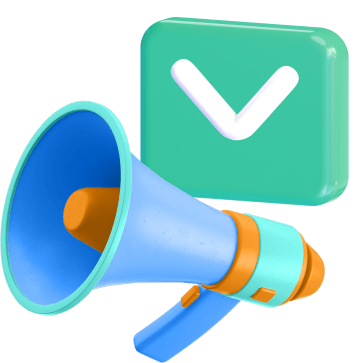 What are display advertising metrics?
Display advertising metrics are quantifiable measures advertisers use to track, monitor, and evaluate the performance of their display advertising campaigns.
It all starts with setting your campaign goals — increasing brand recognition, generating leads, or prompting a particular action — and then using display advertising KPIs to evaluate the success of an advertising campaign based on these goals you establish for it.
That way, you can ensure that your display advertising efforts continue on the right path. You can also tailor your display ad campaign to target specific people at various stages of your lead generation funnel. You'll know your campaign is successful if the outcomes match your goals and KPIs.
How to use display advertising KPIs to boost your campaigns' performance
Display advertising KPIs are benchmarks and indications of how well your display ad campaigns are doing. You can use display ad KPI data to measure progress toward your business's lead generation goals.
You can also use your campaign goals and KPIs to effectively track your campaign's progress, ensure that your efforts are paying off, or determine if you are on the right track toward success.
By establishing display advertising benchmarks, you can quickly validate the value of your display ad campaign and its effect on your business growth. They'll serve as the backbone of your advertising campaign and provide a framework for tracking and reporting progress.
The top 16 display advertising metrics for boosting the success of your ad campaigns
Earlier, we mentioned that you could customize your display ad campaigns to reach specific demographics at various points in the buying process. Furthermore, you can choose to run your ads in different display advertising channels based on the Internet habits of your target audience.
Take a look at the advertising metrics for measuring your campaign's performance on three of the most popular channels for running display ads.
Google display advertising metrics
1. Impressions
Impressions are the number of times your ad has been shown to a user or on a third-party website. It doesn't indicate that a user saw your ad — it simply means that it was displayed.
The best way to learn how effective your Google ads are is by looking at their impressions. This metric can give you an idea of how influential Google is as an advertising platform. Plus, you can get helpful insights on your cost per mille (CPM) and gain more control over your ad spend.
2. Clicks
Clicks are one of the best display advertising KPIs to gauge your ad's success. In online advertising, every click is a potential new sale, contact, or subscriber. Using clicks, you can track how well your audience engages with your advertising message and use that data to optimize your ads and landing pages accordingly.
3. Cost-per-click (CPC)
The cost-per-click (CPC) metric measures how much you spend every time a potential client clicks on your display ad. You can use the CPC metrics to calculate how much you would spend on Google, third-party websites, or social media platform. It's a key metric since it quantifies the cost of promoting your brand through paid channels.
4. Conversions
Conversion tracking metrics show you how well your advertising and listings are doing concerning your company's success. Establishing conversion tracking is key to determining whether campaigns, advertising, and targeted keywords prompt specific actions on your site.
After settling on a concrete marketing objective, such as the number of app downloads or trial signups, you can start measuring the conversion rate.
5. Cost per conversion
You can easily measure the success of your advertising initiatives by tracking their cost per conversion. It's one of the most crucial display advertising KPIs because it's a key factor in determining whether or not your ad generates revenue. You can use this indicator to create tactics that are more likely to result in conversions.
How much should you spend on marketing?
Learn how to plan a marketing budget that fits you and your business needs.
Read the Blog Post & Watch the Video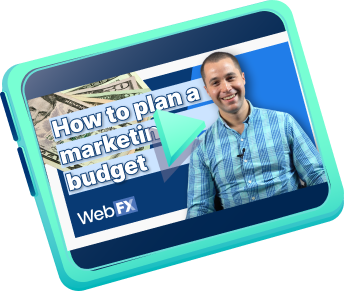 6. Lifetime value (LTV)
Lifetime value (LTV) is a crucial metric in display advertising because it paints a picture of the company's future and financial stability. A high LTV reflects product-market fit, client retention, and repeat business.
LTV metrics help you compare the worth of various customer segments to your brand. For instance, you can see which leads you acquired through Google sponsored search, email, or social media advertising. At that point, you'll be able to select how much of your marketing budget to put toward various channels.
7. Return on ad spend (ROAS)
Return on ad spend (ROAS) is crucial for measuring the effectiveness of advertising campaigns and their impact on sales. When you use ROAS with LTV, you can get insights that can help guide your marketing spending, bid strategies, and advertising tactics moving forward.
By evaluating the performance of each campaign, you can identify the most successful ads and scale them to increase return on investment (ROI).
8. Quality score
Quality score is calculated on a 1–10 scale. It heavily influences ad rank for sponsored search advertising on Google. Factors affecting the ad quality score include click-through rates, ad relevance, and user satisfaction with the landing page.
For better rankings in search engine results pages (SERPs), you need quality scores more significant than your competitors. For example, you can outrank competitors with a higher bid but a lower quality score if your quality score is better.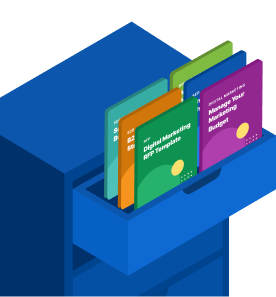 Facebook display advertising benchmarks
9. Ad reach
Ad reach is one of the best display advertising metrics to track how many people have seen your Facebook ads. By looking at the cost per thousand users, you can also use this metric to learn how much it costs to reach a specific audience.
10. Engagement
The engagement metric tracks how often prospects interact with your Facebook ads or sponsored posts. The action can be anything from reading the content to clicking on the link, sharing it with others, commenting, or reacting in another way.
Engagement is one of the most essential Facebook display advertising benchmarks since it reveals when your members are most active and how many times they post, comment, and respond.
It provides insight into how and when your audience is most receptive to postings, allowing you to optimize your social media campaign.
11. Click-through rate (CTR)
The click-through rate (CTR) is the best benchmark for measuring your Facebook ads' success at generating traffic to a landing page or other targeted destination by tracking the percentage of people who click on them. Monitoring your CTR is the best way to know if your ad campaign reaches the right people.
For instance, despite extensive reach and impressions, a low CTR indicates your ad is displaying to users, but they aren't engaging with it. If your display ads have a poor CTR, you can use PPC testing to determine what works for your target demographic.
In addition, a lower CTR and larger impression count lead Facebook to conclude that the target audience isn't interested in seeing your ad, which lowers your relevance score.
12. Cost-per-action (CPA)
The cost-per-action (CPA) metrics take the focus off of clicks and impressions and instead count the expenses associated with the desired outcome from the user, such as an app download or trial signup.
Tracking your CPA is the best way to see if your advertising budget was well allocated. You can also identify which advertisements lead to a higher CPA and generate similar ads to boost your Facebook advertising ROI.
13. Ad frequency
The ad frequency metric reflects the specific number of times a user saw your ad. If your ad's frequency is five, for instance, it indicates that, on average, each viewer has been exposed to it five times. As with any marketing effort, a higher frequency score is preferable to maximize brand memory.
If you find ad frequency low, we recommend performing A/B testing on your Facebook ads so you can figure out what works and what doesn't and then make the necessary tweaks to boost their effectiveness.
Questioning the quality of your SMB's PPC performance?
Get your FREE PPC audit from WebFX today!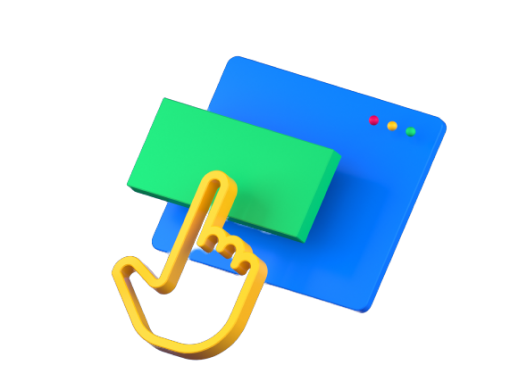 YouTube display ad metrics
14. Video viewership
The video viewership metric tracks how often users view a video for a specific fraction of its duration. For instance, the "Video played at 50%" indicator shows the proportion of viewers that made it over the halfway point of the video.
Also, viewers can skip around the video at will, so the percentage of the video that has been watched won't necessarily decrease in a straight line.
15. Cost-per-view (CPV)
Cost-per-view (CPV) quantifies how much money you spend whenever a user interacts with or watches your YouTube ad for 30 seconds, or the whole length if it's less than 30 seconds. As the bidder, you have complete control over the price you are willing to pay for a view, and you will never pay more than the amount you have set.
16. Earned actions
Earned actions are one of the best display advertising metrics to track user's actions after viewing your ad. For instance, do they subscribe, like, comment, or watch more of your videos? More actions indicate that people are more interested in and engaged with your ad copy.
74% of people use social media when making a purchasing decision.
Make their decision easy with a stellar social media presence. See how your brand can level up by requesting a no-obligation proposal today.
One of our experts will be in touch within 24 hours!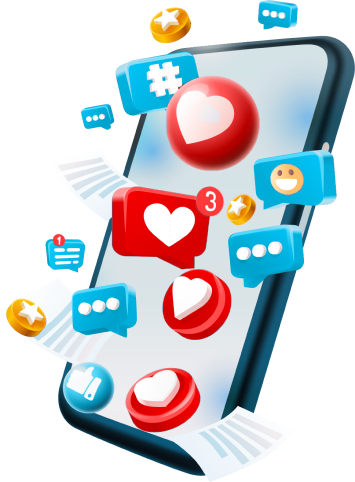 Get the most out of your display advertising benchmarks
The best way to manage profitable display advertising campaigns and be ahead of the competition is to track relevant data for your ads.
WebFX's seasoned PPC team provides display advertising services that include the development of unique ad campaigns with ad monitoring that increase conversions and income.
Plus, with Nutshell and MarketingCloudFX — our proprietary technology for speeding up sales for customers — your business can increase its online advertising efficiency by as much as 20%.
Ready to get started? Contact us online or call us at 888-601-5359 to chat with a PPC consultant about using display advertising metrics to boost your website's traffic, lead generation, and bottom line.
Sina is a marketing expert who specializes in SEO, AI, and digital marketing content. With over five years of experience, she's written hundreds of pieces, spanning a variety of topics and industry niches. She loves combining her strong eye for detail and passion for storytelling in her work. You'll find her fruit picking or horse riding at the local farm when she's not writing.

WebFX is a full-service marketing agency with 1000+ client reviews and a 4.9-star rating on Clutch! Find out how our expert team and revenue-accelerating tech can drive results for you! Learn more
Cost Per Click (CPC) Calculator
Do you advertise on platforms that charge per click? Use our calculator and figure out exactly how many clicks will fit within your budget.
Calculate Your CPC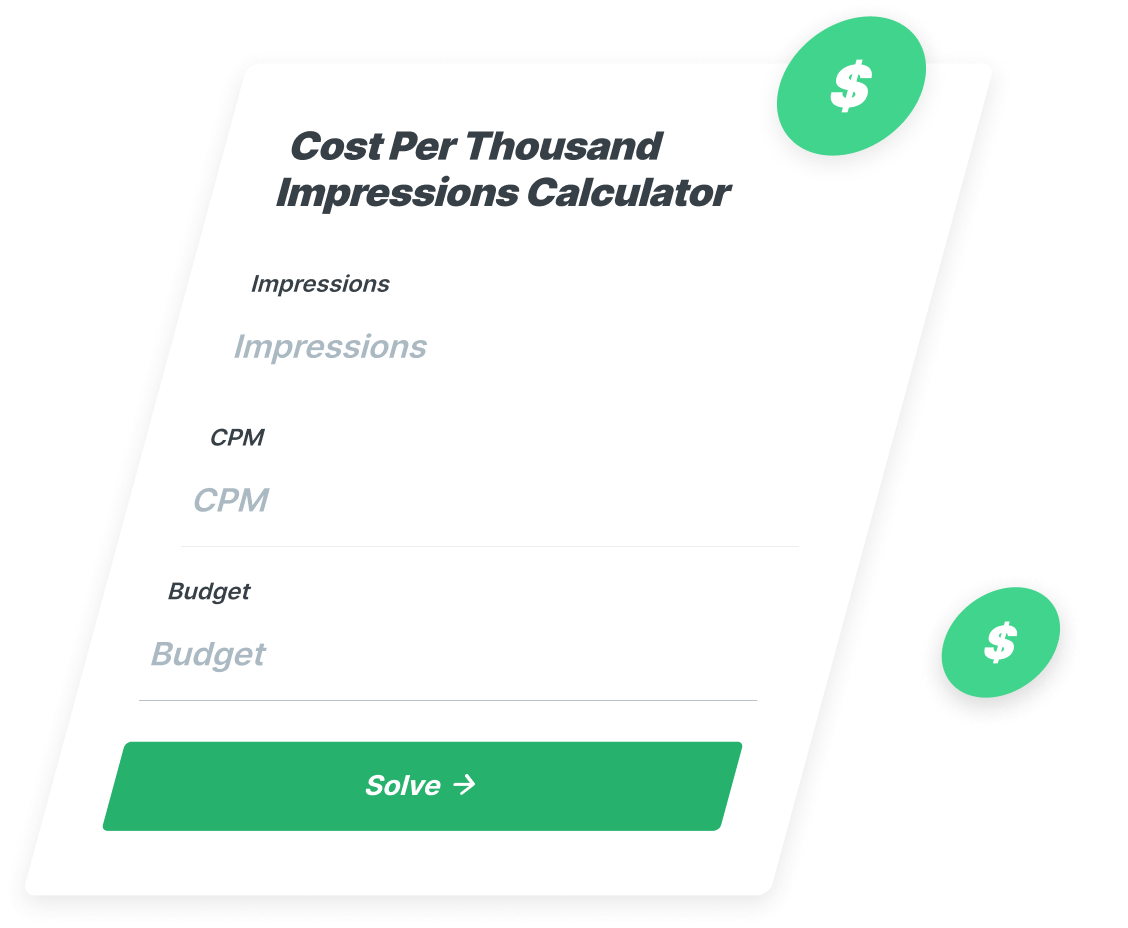 Unlock the Potential of PPC for Your Business
See how WebFX helped another company increase quote requests from paid search.
See How We Did It
Cost Per Click (CPC) Calculator
Do you advertise on platforms that charge per click? Use our calculator and figure out exactly how many clicks will fit within your budget.
Calculate Your CPC