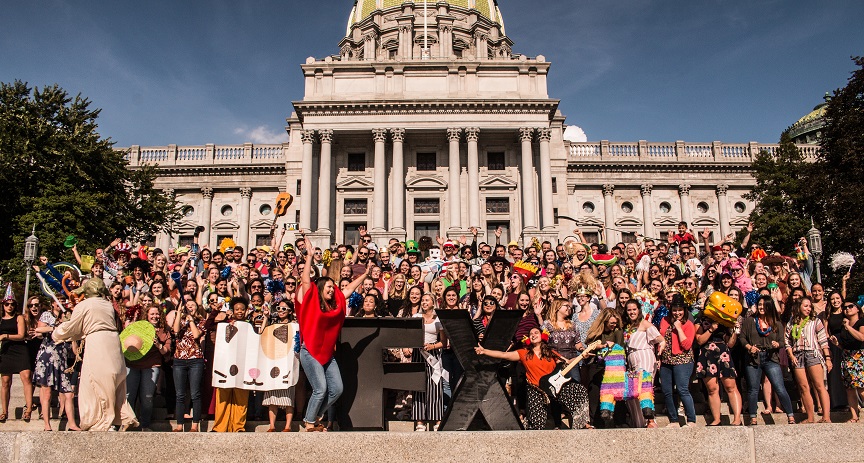 Middle of the Funnel (MOFU) & Bottom of the Funnel (BOFU) Content
Most inbound marketing strategies focus on introducing your customer to your company through blogs, videos, and other basic content. However, to move your leads through your sales funnel, you need content that will appeal to potential customers at their unique stage of the purchasing process.
Explore MOFU BOFU content service plans
Up to 2 long-form content pieces / year

Up to 2 A/B tests / year

Quarterly content analysis and strategy review

Ongoing design improvements: 8 hours / year
Up to 4 long-form content pieces / year

Up to 4 A/B tests / year

Quarterly content analysis and strategy review

Ongoing design improvements: 16 hours / year
"The web copy that the team wrote was way better than what I could possibly write and they even improved my site loading speed tremendously. I would highly recommend WebFX."
Owner
CLOTHING APPAREL COMPANY
WebFX MOFU and BOFU Services
Our MOFU and BOFU pricing packages include the first three months of content creation, addition to your website, and optimization. We'll analyze your site, learn about your goals, and create content that targets leads at the middle and bottom stages of your sales funnel. This content typically takes the form of educational whitepapers, videos, in-depth guides, case studies, and testimonials.
After the first three months of creation have completed, we'll continue to work with you to optimize your website for ongoing middle and bottom of the sales funnel targeting. We'll do this with our proven conversion rate optimization (CRO) and A/B testing, ensuring that your calls to action and landing pages are all reaching the right visitors at the right spots in the sales process.
Read on to learn more about MOFU and BOFU content plans from WebFX, and why we offer this valuable service to our customers.
What is TOFU, MOFU, and BOFU content?
The sales process, for most companies, tends to resemble a funnel—that is, it's wider at the top than it is at the bottom. As leads progress through the funnel, those who are unqualified or uninterested drop off. In any given month, you may start with a hundred leads, but may only actually close with ten (or less).
Some of these leads may not leave your funnel because they're not a good fit for your company, however. To keep more of these leads in your sales process, you need better targeted content that meets their needs, solves their problems, and convinces them that you are the right solution or partner. This is the thinking behind TOFU, MOFU, and BOFU.
These acronyms stand for top, middle, and bottom of the sales funnel, respectively. WebFX offers middle of the funnel, MOFU, and bottom of the funnel, BOFU, content with this particular package. TOFU content is less specifically targeted, and occurs at the very beginning of the process. This kind of content is provided as part of our standard content marketing package.
By offering MOFU and BOFU specific content, you're showing leads that you're able to meet their specific needs. Consumers have different expectations, questions, and desires as they move through the sales funnel—and MOFU and BOFU content marketing services from WebFX can give you exactly what you need to serve them and close the sale.
Unmatched Services
Net Promoter Score is the leading metric for customer satisfaction.
WebFX clients score 394% higher than the industry average.

83
MOFU and BOFU content plans from WebFX
As part of our MOFU and BOFU content plans, we'll create content specific to your industry and sales funnel that is designed to convert and close more sales. This may involve the creation of case studies to convince leads that your business is trustworthy and capable, or it may require copywriting to produce a long-form content piece or whitepaper that will serve as further education on your industry.
Every industry is different. That's why we start our process with research on your specific needs and sales process. We don't simply write a few blog posts and call it content marketing—we'll study your sales process, competitors, keywords, website, strategy, marketing methods, and existing content in-depth to form a comprehensive marketing strategy that makes your specific funnel clear.
Here's a look at some of the MOFU and BOFU content we produce as part of these plans.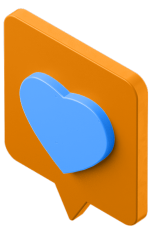 WebFX has helped us expand our digital footprint not only in Central PA and the mid-Atlantic, but also throughout the Continental U.S.
Long-Form content pieces
A piece of long-form content may be a long, in-depth blog post, a detailed how-to, a well-researched article, or another piece relevant to your industry. Search engines love long-form content, and so do sales leads! If your long-form content is especially informative and helpful, it will create affinity with your lead. Our expert copywriting team will write these long-form pieces for you as part of your plan.
Read customer case studies to learn about the power of long-form content.
In-Depth guides
Guides are great ways to both solve problems for your leads and create staying power. You may be hesitant to give your knowledge away for free, but it's not often that a consumer or lead won't remember—with gratitude—who helped them, educated them, or gave them the tools they needed to clear a major hurdle. We'll write these guides for you, and we'll even do all the research!
In-Depth whitepapers
Whitepapers are often in-depth, heavily technical studies of industry topics that are offered by manufacturers or B2B companies for public consumption. These can be very time-consuming to produce, but they are one of the best ways to convince leads near the bottom of the funnel that you're a worthy partner. We can produce these whitepapers for you, convert them into PDFs, and add them to special landing pages on your website.
Testimonials and case studies
Consumers often react the most strongly to social proof—that is, reviews left by others who have had some experience with your brand. We'll work with you to turn any testimonials or feedback from raving fans, clients, or customers into case studies, or beautiful quotes and testimonials that appear on targeted pages on your site. We can also produce video testimonials, like those seen on our own testimonials page.
Improving your content with ongoing A/B testing and conversion analysis
We aren't satisfied with simply producing content. We know there's more to the sales process than writing words and putting them on a page. That's why we include our proven CRO strategies as part of every MOFU and BOFU plan.
We'll use ongoing A/B tests to determine whether or not your website, landing pages, and content are as successful as they can be. These tests may involve simple changes, like comparing the results of different button colors, or the complete restructuring of a landing page. These tests are included as part of your plan, and we'll work with you to set them up, monitor them, and review the results.