How Business Consultants Grow Your Company
Running a business is no easy feat. From managing your accounting processes to your marketing operations, you must juggle several tasks to help your business succeed. Do you find it challenging to juggle your everyday tasks and research strategies to help your company drive more revenue and expand? Business consultants can help.
A business consultant is a professional that can help you improve your company's performance, drive sales, and ultimately grow your business.
In this guide, we'll dive into the ins and outs of business consulting, including:
And if you need help from expert consultants straight away, WebFX can help! We use industry-leading technology to fuel all areas of business growth. From implementing revenue-driving marketing campaigns to improving your return on investment (ROI), we can do it all.
Contact us online or call us at 888-601-5359 to learn how we can grow your company today!
Our digital marketing campaigns impact the metrics that improve your bottom line.
See More Results

WebFX has driven the following results for clients:

$3 billion
In client revenue

7.8 million
Leads for our clients

5.2 million
Client phone calls
What is a business consultant?
A business consultant is a knowledgeable professional who works closely with a company to assist them in achieving their goals.
What is business consulting?
So, what is business consulting? Similar to the business consultant definitions above, business consulting is the practice of working closely with business owners and managers to improve the company's operations, efficiency, and performance.
Why invest in business consulting?
Now that you know the answer to the question "what is business consulting," you might wonder why you need it for your business.
Let's dive into four key advantages of business consulting:
1. It can save you time
As a business owner or manager, your to-do list is likely filled with essential tasks you need to complete each day. If you're struggling to find time to research and implement techniques to improve your bottom line, a business consultant can help.
They'll take a deep dive into your company's processes and current results to identify areas for improvement, so you can focus on running your business.
2. It can provide a complete overview of your business operations
Do you find it tricky to see the complete picture of your company's current results? An experienced consultant can offer a fresh set of eyes and a unique viewpoint into your business operations.
As a result, they can help you identify areas for improvement and challenges you might not have seen on your own.
3. It can keep you within your budget
It's crucial to stay within your budget to ensure your business grows and expands. If you keep going over your budget, you could be losing valuable resources for your company.
A consultant helps you allocate your funds effectively to improve your company's bottom line.
4. It can help you earn a higher ROI
One of the biggest advantages of business consulting is that it can help you earn a higher ROI. Making more money than your spending is key to successfully growing your business.
Consultants help you align your sales and marketing teams, allocate funds to the strategies that drive the most revenue, and advise on improvements to make your company more productive.
What does a business consultant do?
So, what does a business consultant do?
There are three phases a consultant will go through when working with your business. The three stages are:
Let's dive into each one in more detail below!
1. Learn
The first goal of any business consultant is to learn about your business. They'll take the time to get to know you, your team, and your unique company.
They might:
Tour your building
Meet with you and your team
Analyze your current business operations in practice
View your finances
During this time, your consultant will learn about how your business currently runs on a day-to-day basis.
2. Identify
Once your consultant feels they have a better understanding of your company, they'll begin to evaluate your current processes and operations.
Your consultant should:
Analyze problems you've already found
Pinpoint current and foreseeable problems
Find solutions to these problems
Strategize and uncover opportunities to increase profits
At this stage, they'll look for any areas of your business that you can optimize to increase efficiency, revenue, and ROI.
3. Implement
So, your consultant took the time to learn about your business and identified opportunities to improve your bottom line. What happens next?
Your consultant will now begin to help you implement strategies that will drive sales and revenue.
At this phase, your consultant might lay out a plan for you to follow to improve your processes. Other consultants might implement the strategies for you so that you can focus on running your business.
Your consultant should also monitor the success of your strategies to evaluate your results. They might advise on improvements you can make to help you drive even better results for your business.
Who should hire a business consultant?
How do I know whether hiring a business consultant is the right fit for my organization?
Almost any business can benefit from business consulting, whether you own a small to medium-sized business (SMB) or an enterprise.
Let's take a look at different types of businesses below and how they can each benefit from a consultant:
1. New businesses and startups
Are you just starting your company? Has your organization only been running for a few years? A business consultant can help you plan the structure of your business and its operations to help you get started on the right foot.
2. Decades-old and older businesses
If your business has been running for several years or decades, business consultants can help you get a fresh perspective on your processes and identify problem areas you might overlook.
3. Businesses implementing new campaigns
Is your business ready to launch a fancy, new marketing campaign? If so, a consultant can research the best strategies to make your campaign a success. They can also implement and manage the campaign for you to ensure it always drives the best results for your company.
4. Businesses focused on growth and expansion
If your organization is ready to expand, hiring a consultant could be an excellent opportunity for your business.
Consultants specialize in helping companies grow and reach new heights. They can strategize the best techniques to ensure that your company achieves your desired growth.
5. Businesses failing to reach their financial goals
Have you found that your financial goals keep falling short?
An experienced consultant can help you keep within your budget and allocate your funds to the strategies and campaigns that drive sales and revenue for your company.
How to find the best business consultant for your company
If you're ready to invest in business consulting services to start growing your business, we've got you covered.
Here's how to find the best business consultant for your company:
1. Identify your goals
Before you can start researching the best business consultants for your company, you need to know what type of consultant you need. And to do that, you need to establish your goals.
Firstly, you'll want to think about your short-term goals. For example, you might want to sell more products online or close more deals with potential clients.
Your long-term goal is the future success you want to see for your business. For example, you might want to expand your business beyond your current location and have an office or store location throughout your state or country.
Once you've established your goals, you can begin to search for the consultants that can help you achieve them.
2. Research your options
Now that you've established the goals you want to reach, it's time to begin your search for the best business consultanting services.
As you're researching your options, you should look for the following:
Reviews and testimonials: What do their previous clients have to say about working with them?
Qualifications: What are the consultant's qualifications? What certifications or awards do they have?
Experience: Does the consultant have experience working with businesses like yours?
Case studies: Does the consultant have a track record of driving success and helping companies reach their goals?
Looking at a consultant's reviews, experiences, and track record will help you decide if they're up to the job of improving your bottom line.
3. Schedule a meeting
If you've found a few consultants that catch your eye, it's time to call or meet up with them. You can outline your goals and any current problems you're experiencing and let them tell you how they can help.
If you're confident that they can help you grow your business and they check all of your boxes, you can let them know that you're ready to move forward.
We foster and form long-term partnerships so that your business has long-term results.
Over 90% of WebFX clients continue partnering with us into year 2 of their campaign.
Hear from Our Happy Customers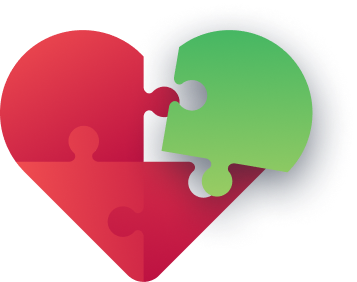 Looking for the best business consultants? WebFX can help
If you're looking for the best business consultants for your company, look no further than WebFX.
Our team of over 500 experts has been driving revenue and growing businesses since 1996.
In just the past five years alone, we've helped businesses like yours drive over $3 billion in revenue and more than 7.8 million leads.
With more than 25 years of experience implementing marketing strategies that drive incredible results, we're confident that we can help your business reach new heights.
Learn more about our business consulting services by calling 888-601-5359 or contacting us online!