Wondering how to plan a marketing budget? Creating a marketing budget for your company may seem daunting, but it doesn't have to be. A budget for marketing plans helps keep your strategy on track with your company's overall finances, so you can reach your business goals.
On this page, we're diving into six easy steps for how to create a marketing budget for 2023 to make your next planning session a breeze! So, keep reading!
Here's a quick overview of everything we'll cover on this page:
P.S. Sign up for our free newsletter, Revenue Weekly, for even more digital marketing tips like this from our award-winning experts!
Don't miss our Marketing Manager Insider emails!
Join 200,000 smart marketers and get the month's hottest marketing news and insights delivered straight to your inbox!
Enter your email below:
Inline Subscription Form – CTA 72
"*" indicates required fields
(Don't worry, we'll never share your information!)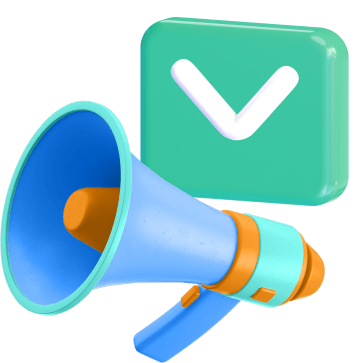 What is a marketing budget?
A marketing budget is an outline of the costs your company will spend to market or promote your brand, products, or services. It covers all the expenses of your marketing strategy and a finite period of time, which could be anywhere from a quarter to a year.
How to plan a marketing budget for 2023 in 6 steps
Now that you know why a marketing budget is essential, it's time to look at how to prepare a marketing budget and prioritize it. Check out these six critical points you'll want to establish to set up your marketing budget:
1. Determine your business's goals
Every guide on how to create a marketing budget will say that you must establish your business's goals — and it's true! You need to know what you want to achieve, so you can set a budget that allows you to achieve those goals. You can set goals that focus on:
Earning more sales
Increasing leads
Earning more subscribers
Increasing brand awareness
And more
When you set your business's goals, make sure they're specific and smart. You don't want to set a goal like "increase sales." It won't give you a precise target to work towards and achieve.
Instead, set a goal like "Increase sales by 20% by the end of the year" This goal is easily measurable and gives your team something precise to achieve. It'll also give you a concrete reference point when budgeting for marketing because you know how much you want to increase sales by and the timeline for achieving that increase versus just knowing that you want to increase sales.
If you want to know how to prepare a marketing budget properly, start by adding your overall business goals so you can invest in the right marketing methods to help you reach your goals.
2. Establish your sales cycle
When you create your marketing budget breakdown, you want to establish your sales funnel. Your sales funnel is a critical component of your marketing budget because it determines where you're going to spend your money. Your sales funnel is the process your audience goes through to become a paying customer. A typical sales funnel will have four stages:
Awareness: At this stage, your audience becomes aware that they have a problem and starts looking for solutions.
Consideration: At the consideration stage, your audience starts to look at the options available to them.
Decision: When a lead reaches the decision stage, they start to narrow their focus on companies that provide the best solution or product for their needs.
Action: Once a lead reaches the action stage, they choose your business and become a customer.
Understanding your business's sales funnel helps you see where you may need a digital marketing strategy to help you keep more people from falling out of the funnel.
For example, let's say you notice that your business's funnel has a ton of people at the consideration stage, but very few make it to the decision stage. While some drop-off is natural, you notice that the decline is more significant than what you'd expect.
As a result, you may find that you need to budget more money for strategies that will help get leads from the consideration stage to the decision stage. Strategies like video marketing, pay-per-click (PPC) ads, and social media ads may help you push those leads down the funnel.
So, to help you understand how much you need to budget for marketing, you need to understand your sales cycle. Knowing your sales cycle will help you anticipate strategies you need to invest in, which will help you budget for your marketing plan wisely.
3. Know your outside costs
If you want to know how to prepare a marketing budget, start by establishing your external costs. You need to know how much everything costs your company, so you know how much you can allocate for marketing. So, what are outside costs you need to consider?
Operational costs (creating products, shipping them)
Costs for employing staff
Costs for running your business (electricity, water)
And more
You must consider these costs when creating your marketing budget plan. Not only does it determine what services you can invest in, but it also helps you set a baseline for your return on investment (ROI).
So, for example, let's say it costs your business $10 to produce your product. You sell your product for $50. So, when you're choosing marketing methods for your business, you have an idea of how much you want to spend so you can still make a profit off your item.
This information will help guide you to strategies that allow you to get the best ROI for your business.
4. Understand your market
You need to know where you fit in your market to build an effective marketing budget plan. When you understand how you stack up against your competition, you can better establish which strategies you need to use to compete with them.
You'll want to do a competitor analysis to see how your competition performs online. You can even use competitor analysis tools to help you see where your competition currently succeeds online. It can help you determine which strategies you'll need to budget to drive success.
You can use a competitor analysis tool like CompetitorSpyFX to analyze competitor campaigns and get ideas for your own campaigns or use social media monitoring tools to keep track of what people say about competitors on social.
5. Get an idea of what strategies you want to use
An essential component of preparing a 2023 marketing budget is choosing your strategies. You don't need to be 100% sure about the strategies you want to use, but you should have an idea of which strategies seem to be the best fit for your business. There are numerous digital marketing strategies you can use, including:
Search engine optimization (SEO): SEO is the process of boosting your website's rankings in search results to help drive more relevant, organic traffic to your page.
PPC advertising: PPC ads are paid advertisements that appear at the top of search results pages and on other web pages. These ads allow you to reach more leads that are ready to convert.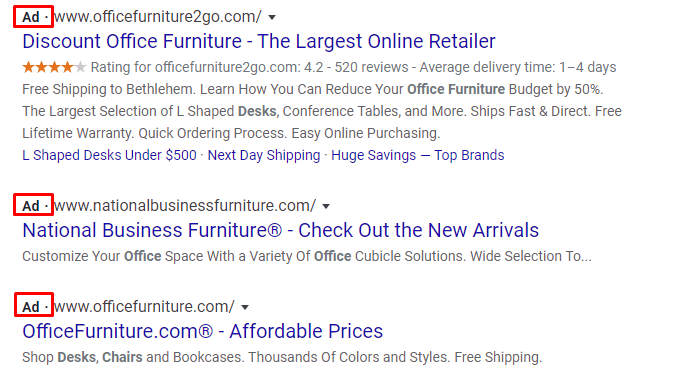 Social media marketing: Social media marketing enables you to connect with your audience one-on-one and deliver informative content to them. This strategy allows you to build relationships with leads and nurture them into customers.
Social media advertising: If you invest in social media advertising, you'll focus on creating compelling ad copy targeted at specific leads. These ads appear seamlessly in their newsfeed, allowing you to build brand recognition and earn more leads.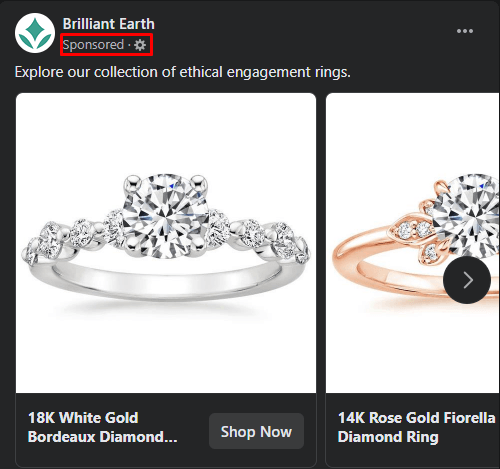 Email marketing: Email marketing enables you to nurture leads towards conversion by sending them tailored content that fits their interests. You can send promotional emails, exclusive deals, abandoned cart reminders, and more.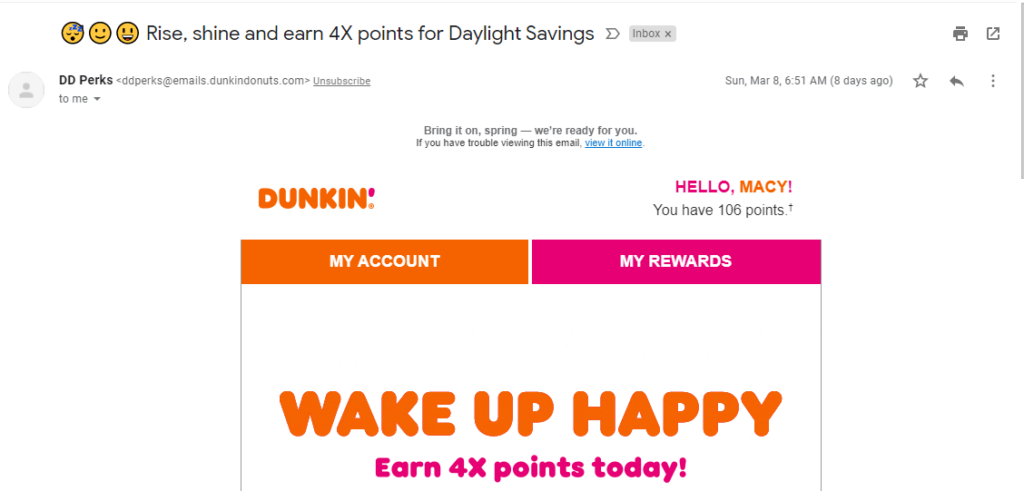 Content marketing: Content marketing enables you to drive more leads to your page by sharing valuable information with your audience. Whether it's blog posts or videos, you can share your knowledge with your audience and establish yourself as an authority in your field.
Local SEO: With local SEO, you optimize for local keywords and claim your Google Business Profile listing to help drive more local traffic to your business. Below, you can see an example of a GBP listing!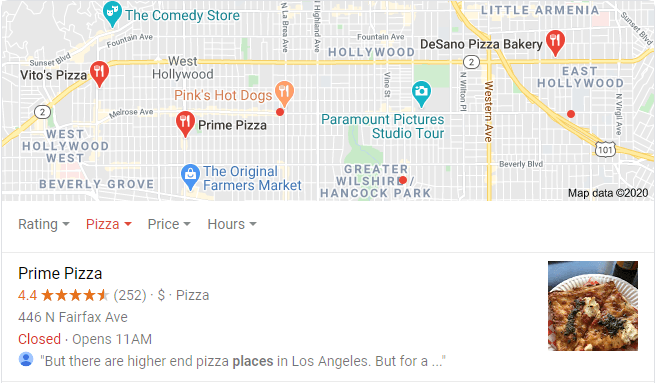 You'll want to have an idea of which strategies you want to use for your business when creating a marketing budget. When you know which strategies you want to invest in, you can determine how they will fit into your marketing budget plan. That brings us to our next critical component of how to plan a marketing budget.
6. Research strategy prices
Whether you're going to run your campaigns on your own, hire a freelancer, or hire a digital marketing company, you need to know how much it costs. Your marketing budget breakdown should focus on how much each strategy will cost your business. First, you must determine who you want to handle your campaign:
In-house: If you decide to stick to your in-house team, the cost will come in the form of salaries and materials you need to execute your campaigns. You may still need to hire outside help or invest in tools that enable you to manage your campaigns.
Freelancers: Freelancers are people who specialize in one type of strategy or dabble in a few of them. If you hire a freelancer, you'll typically pay by the hour or on a per-project basis. The prices may be higher if the freelancer is more experienced or uses software, which they include in their rate.
Digital marketing company: If you hire a digital marketing company, you'll get everything you need, from tools to people. Unless you're doing a one-off project, you'll pay per month to keep a digital marketing company on retainer.
Typically, if you're busy running your business, you'll want to rely on a digital marketing company. It allows you to reap the benefits of having a marketing plan and someone to manage your budget, while you worry about other aspects of your business.
How much do professional digital marketing services cost? To help you get an idea, here's a range for how much you should expect to pay for online marketing strategies from a digital marketing company:
These prices will vary depending upon your business and what you need. But this range is about how much you can expect to pay if you partner with a digital marketing company.
By knowing these costs, you'll know how to prepare a marketing budget better, so you can use the strategies that will drive the best results for your business.
What is a marketing budget allocation?
A marketing budget allocation is the maximum amount of money you will spend on your marketing strategy. When budgeting for marketing, your allocation is the amount your budget can't exceed. If you don't set a marketing budget allocation, you could spend more than the desired amount on your campaigns.
How to calculate a marketing budget
Now that you know how to plan a marketing budget, let's explore how to calculate it. When it comes to creating a marketing budget, you'll need to determine how much you should spend.
The U.S. Small Business Administration recommends that businesses that make less than $5 million annually should set aside about 8% of their gross revenue for their marketing plan budget.
However, it's important to note that every business is unique, and you may spend more or less than this amount, depending on your company's needs.
To create a goals-driven marketing budget plan, determine your target cost for acquiring a new customer and how many new customers you want to gain through your marketing.
Then, multiply those two numbers and add in any fixed costs.
For example, say your target cost-per-acquisition is $300 per customer, you want to acquire 200 new customers, and your fixed costs add up to $10,000. In that scenario, you'd use the following formula.
(300 x 200) + 10,000 = 70,000
So, you'd need to allocate a total of $70,000 to marketing to achieve your customer acquisition goal. As you run your marketing campaigns, you can track the number of new customers you acquired and your cost per acquisition to determine how well your campaigns are working and what you might want to tweak to improve performance.
How much do different industries spend on their marketing budgets?
Now that you know the formula for how to calculate a marketing budget, you might be wondering what other businesses in your industry tend to spend on their marketing strategy.
When it comes to how to determine a marketing budget, you can learn how much your business should budget for its marketing plan by looking at your industry and its average marketing spend in the table below.
| Industry | Marketing Budget (% of Company Revenue) |
| --- | --- |
| Communications media | 10% |
| Mining and construction | 3% |
| Service consulting | 21% |
| Consumer packaged goods | 9% |
| Consumer services | 6% |
| Education | 3% |
| Energy | 1% |
| Banking, Finance, Insurance, and Real Estate | 8% |
| Healthcare | 18% |
| Manufacturing | 13% |
| Retail wholesale | 14% |
| Technology | 21% |
| Transportation | 6% |
Besides industry, your business can also look at its age and the overall market. For instance:
Age: Businesses between one and five years old should invest 12% to 20% of revenue toward marketing, and businesses older than five years should invest 6% to 12% of revenue toward marketing
Overall market: Business-to-business (B2B) companies should invest 7% to 8% of revenue toward marketing, while business-to-consumer (B2C) companies should invest 9% of revenue toward marketing
Remember, though, that every company is unique. Considering your business's goals when creating your budget is crucial. Depending on your organization's goals and overall business strategy, you may opt to create a marketing plan budget that is higher or lower than your industry's average.
Tracking your marketing budget: Best practices
Now that you know how to create a marketing budget and how much you should calculate when it comes to marketing budget planning, you'll need to track your marketing budget over the course of the year or quarter to ensure you don't overspend.
Follow these best practices for tracking your marketing budget plan so you can reach your business goals:
Set a baseline or benchmark for the budget: Your baseline or benchmark is the planned cost and expense of executing your marketing strategy. By setting a baseline, you can have something to compare your spending to as time goes on to ensure you don't overspend and adjust your spending as needed.
Have a process in place for how team members spend your budget: You may have multiple team members that use the budget to purchase tools or platforms or launch advertisements. Ensure there is a process in place for everyone to follow and that your entire team understands how much they can spend.
Track your campaigns: Keep a spreadsheet or use a platform like MarketingCloudFX, to track all of your marketing campaigns in one place. Note how much you've invested in each campaign and the return you receive from them.
Track your leads: Keep track of the leads that enter your pipeline. Keep track of their source, the campaign that converted them to a lead, whether they converted to a customer, and the amount of revenue they generated for your company.
Adjust your spending as necessary: Once you have a process in place for tracking your campaigns, leads, and spending, you can better understand which campaigns generate the most revenue for your company. As a result, you can funnel your budget to the strategies that drive the best results for your business. You can also adjust your spending if you find that you are spending too much on a particular campaign.
Common marketing budget mistakes
Here are a few common marketing budget mistakes you should avoid when planning and tracking your budget:
Market budget templates
A marketing budget template can make creating your budget a breeze. You can use the following resources to access a template for creating your marketing budget:
Try our marketing budget calculator
Want some help deciding how much of your budget to allocate to each channel? Try our free online marketing budget calculator. Simply input some information about your goals, and you'll get a free marketing budget plan breakdown. You can also adjust your goals as many times as you'd like. To speak with a strategist about your marketing budget, call us at 888-601-5359 or request a free quote online.
Have questions about your marketing budget? Need some advice on how to manage your marketing spend? We have just the thing! Download your
FREE

guide to managing your marketing budget today! Show Me the Guide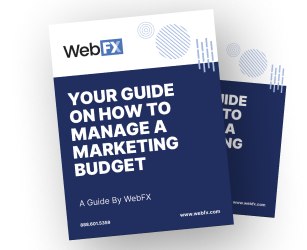 Start preparing your 2023 marketing budget plan today
If you're ready to dive into creating your marketing budget plan and hire a marketing agency, WebFX is here to help. With 25+ years of experience, we know how to prepare a marketing budget that works for your business's unique needs.
As a business marketing firm, we'll help you choose strategies that work with your budget and drive results for your business.
Contact us online or call us today at 888-601-5359 to learn more!
How is your website's SEO?
Use our free tool to get your score calculated in under 60 seconds.
Get posts by email
Join 200,000 marketing managers and subscribe to Revenue Weekly!
"*" indicates required fields
WebFX Careers
Join our mission to provide industry-leading digital marketing services to businesses around the globe - all while building your personal knowledge and growing as an individual.