Why Your Company's Online Reputation Matters
Considering that 84% of American adults use the Internet on a daily basis, it's important to be aware of your company's online reputation. After all, Internet uses aren't browsing in a vacuum. They are actively looking for information on products and services they want to purchase, as well as the companies that provide them. If your business is presented in a negative light online, they may decide to go with one of your competitors, costing you potentially valuable revenue.
If you're a business owner or responsible for managing your company's marketing efforts, it's important to recognize managing your online reputation as part of your marketing strategy. You need to know why your online reputation matters, as well as how to manage it.
WebFX can help! Our dedicated and trained experts are ready to speak with you today about the importance of reputation management and how to get started. Contact us online or call 888-601-5359 today!
On this page, you'll learn the basics of your company's online reputation, as well as the steps you should take to keep yours a positive one.
Learn About Top Reputation Management Companies Here!
The components of your online reputation
Every business is essentially made up of two components: the corporate, professional image, and all the people who work to uphold it. Let's take a look at how online reputation works for each:
Your business's professional reputation
Branding is important in business, and it helps influence consumers' buying behaviors. When widely-known, these are recognizable distinctions. For example, when a person wants a particular fast food, he or she doesn't type "fast food" into Google, but instead uses the name of a specific company, like Taco Bell, McDonald's, or Wendy's. These are strong brands with positive overall reputation.
However, much like these brands have earned success with positive reputations, a bad reputation can stand in the way of growing your company. So what makes up the professional side of your company's online reputation?
Reviews
Today's consumers are accustomed to using sites like Yelp and Google to find out more about companies before they make purchases or decisions. And while one bad review isn't necessarily going to sway a customer who is interested in what you're offering, a slew of bad reviews can have a serious impact. Remember that it's human nature to focus on the negative, rather than the positive.
News articles
How is your company as a whole presented in the media? Are there any articles that present your products or services in a negative light? Even if this occurred several years ago, it could still be front and center when your corporation's name is placed into any of the major search engines such as Google, Bing or YouTube. Even if what the media outlet said was inaccurate or no longer relevant, your company's name will be attached with the stigma.
Employee comments and opinions
In some cases, unhappy ex-employees take the step of trying to publically derail their former employers. If you are in this situation with a past employee, your reputation can certainly be damaged—even if their claims were ultimately untrue.
Social Media Posts
Even if you don't have an official social media presence for your company, it can play a huge role in your online reputation. Negative social media posts can and do spread like wildfire in some circumstances, and while Facebook and Twitter won't necessarily impact your chances of ranking well, if a potential client sees something negative from a family member or friend, they're unlikely to want to work with you.
Looking at all these reputation derailment possibilities, it's easy to see that companies absolutely need to make an effort to keep up with their online management. Whether small or large, no organization can afford to overlook or ignore negativity online. However, online reputation isn't just about the corporation—it's also about the people who work under its name.
Your personal reputation
When it comes down to it, your business is more than a flashy logo and the products it sells. This means that regardless of how great your products may be, the actions of the people who work for your company matter to your overall reputation.
All of your employees can have an effect on how the public perceives your company. Let's say that you have one whose online reputation has been sullied by any of the following:
Pictures on social media
Perhaps one of your employees had a little too much fun in college. While she didn't post pictures of wild parties on Facebook, one of her friends did… and promptly tagged her. Now, these pictures are on the web forever, and they don't look particularly positive for your company.
Legal issues
If you can take to the Internet and in a matter of minutes look up a judgment or criminal action related to your employee, so can any customer. And if the criminal matter is big enough, it can get local, national or even international press. Suddenly, your business is connected with crime.
Negative press
Did your employee come from another business where he was let go under suspicious circumstances? This could be online, and available for anyone to see.
Negative reviews
Irate customers may take to the Internet to blast one of your employees. Not only is your business name dragged through the mud, but your employee's name is, too.
These are real consequences for not only the individual, but also your organization. Although background checks are often used during the hiring process, they don't usually include a check of online reputation. Therefore, problems like these can be overlooked until they begin to affect your business.
93% of WebFX customers are extremely satisfied with their digital marketing results.
"Working with WebFX, everything is very organized and strategic. We're only a year into our partnership, and our expectations have definitely been met."
View More Client Testimonials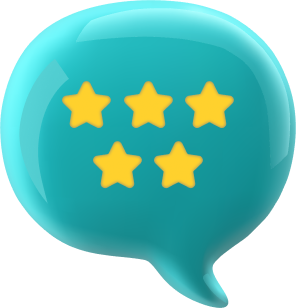 How to manage your online reputation
Fortunately, a bad review online isn't the end of the world for a company that's willing to systematically manage its online reputation. The first step, of course, is knowing what's being said about your company, as well as about any people who are regularly dealing with the public under their own names and on behalf of your organization.
From that point, you can start to carefully build a plan to improve your online reputation now, so you don't get surprised in the future. For more information on how your company can take an active approach to maintaining a positive reputation online, don't hesitate to contact us!
One of our Internet marketing strategists will be more than happy to discuss your online reputation, as well as all other aspects of your online presence.