When you shape your digital marketing plan, you want to find methods that will drive results for your business. Search engine optimization (SEO) is a great method for driving in new leads for your service industry business. SEO is the process of boosting your website's rankings in search results, so you can reach more leads.
This method helps your service industry business obtain new leads and grow. It helps more valuable leads find your business. When you invest in SEO, you drive more credible leads to your site.
So, how can you make the most of your SEO plan?
On this page, we'll discuss four tips to help you maximize your SEO plan. Keep reading to learn more and call us today at 888-601-5359 to speak with a strategist about how you can get a customized SEO plan that drives results.
1. Conduct keyword research
If you're going to use SEO, you need to do keyword research. Keywords trigger your website to appear in the search results. You want to make sure you are ranking for the right keywords, so you drive in the right leads.
Keyword research will help you figure out the right keywords for your campaign. You can use numerous keyword research tools that will help you figure out the right keywords for your site.
As you conduct keyword research, you'll come across two different types of keywords: short tail keywords and long tail keywords. Short tail keywords are keywords that only contain one or two words. Long tail keywords contain three or more words.
So, which one is better for your campaign?
If you want to drive the best results for your campaign, you'll want to focus on long tail keywords. These keywords are more specific, so they drive in better traffic.
A long tail keyword like "accountants near Harrisburg, PA" is very specific. Only people who are looking for an accountant in Harrisburg will type in that keyword. You won't have people finding your site that are looking for an accountant in Los Angeles.
If you went with a short tail keyword, like "accountant," you generate a plethora of results that aren't related to accounting firms.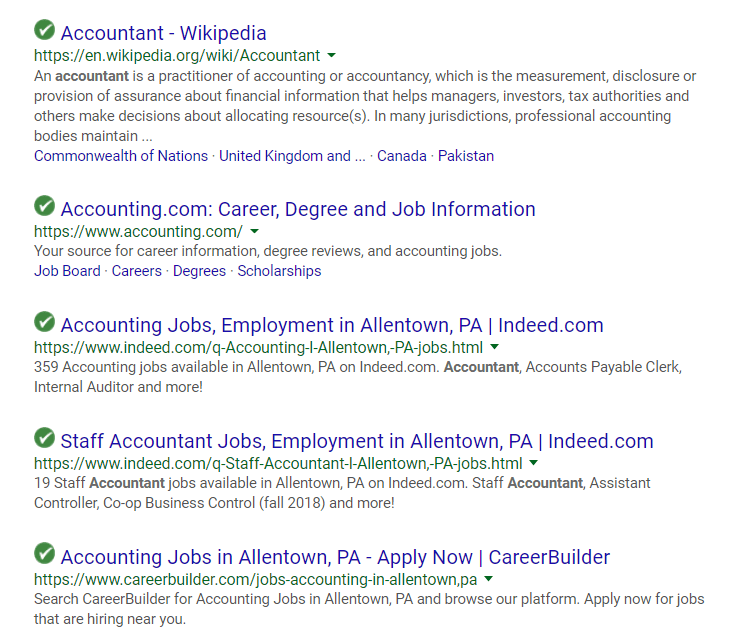 You'll see listings for the definition of accountant, accountant job openings, and maybe a few listings for accounting firms. These short tail keywords are so generic that many types of sites can rank for them.
By focusing on long tail keywords, you drive in leads that are specifically looking for your type of service industry business. It helps you get more qualified leads, which will generate better results for your SEO campaign.

Hear What It's Like to Work With WebFX!

"Local and transparent in the work they do. There are so many companies out there that offer the same services, we are grateful to have hit it off the way we did with WebFX. Couldn't be happier!"
Waste Management Services
2. Optimize your site for keywords
Once you have your keywords selected, you need to optimize your site for those keywords. If you're trying to rank for certain keywords, it is best practice to integrate those keywords into your pages.
When Google crawls through your site, they look for keywords to understand the context of your page. It helps them understand your page better and rank it properly.
You can integrate keywords into numerous places. These places include the heading, title, meta description, and body text of your page. You will help Google understand your page better by integrating your keywords in these places.
As you integrate your keyword, you'll want to make sure you don't overuse it. This leads to keyword stuffing, which has a negative impact on your page. Google will rank your site lower if they see that you are overusing your keyword.
To avoid doing this, you'll want to use the keywords only where they fit naturally in the text. Don't force yourself to integrate them every. If you want your service industry business' site to use SEO successfully, you need to integrate keywords in the right places.
3. Earn backlinks
An important part of SEO is backlinks. These are links to your content from other sites. Backlinks play an important role in boosting your SEO ranking.
When you earn backlinks, you help boost your service industry site's authority. You want to earn backlinks from other authority sites, so you can enhance your credibility. When Google sees that other credible sites are linking to your page, they trust that you are knowledgeable in your field and will rank your site higher to help more leads find your page.
Backlinks are important to building trust with your audience. When you earn more backlinks, you increase your ranking. The higher you rank, the more your audience trusts that you are an authority in your field.
This is important because you want to build trust with your audience. You want to show them that your service industry business is an authority and has the knowledge to provide you with great service. This will help you earn more credible leads.
The best way to earn backlinks is through content creation. You can create various types of content, like blogs, videos, and infographics, and share them with authority sites. It's an opportunity for you to invite them to check out your content and see what they think.
If they like what they see, they may use your content as a resource on their own page. This forms a backlink. This means that anyone who reads that page can be directed to your page if they click on the reference link.
When an authority site links to your content, you can start to build a relationship with them. You can offer them content to help your service industry business earn more backlinks. It's a great way to help boost your site's SEO ranking.
4. Link internally
In addition to earning backlinks, you'll also want to link within your own site. Internal linking is important because it helps keep leads engaged on your page longer. If they're checking out other pages on your site, they are increasing the time spent on your page.
When leads spend more time on your page, it sends a signal to Google that your page and interesting and engaging. Google will boost your website's ranking, so more leads can find your site when they type in the keyword associated with your site.
You can link internally to any relevant pages on your site. If you produce content, you'll do this often to keep leads engaged on your page. It's a great way to provide your audience with more relevant information, all while keeping them engaged.
Good agencies have more than 50 testimonials.
Great agencies have more than 100 testimonials.
WebFX has over 1000+ glowing client testimonials.
See What Makes Us Stand out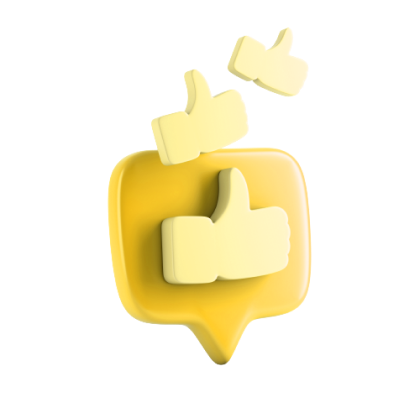 Let WebFX serve you a great SEO plan
SEO is a great opportunity for your service industry business to grow. By investing in SEO, you'll boost your website's ranking and help your site reach more valuable leads. If you want to see success with your campaign, you need to invest in SEO services.
At WebFX, we know how to create SEO plans that drive results. We're a full-service digital marketing company that specializes in SEO. Our award-winning team of 500+ experts will bring their knowledge and expertise to your campaign.
If you're looking for results, we know how to drive them. To date, we've driven over $3 billion in sales and over 7.8 million leads for our clients. We focus on putting our clients' success first.
Our clients love the work we do, too. In fact, we have over 1020 client testimonials from a variety of industries. Check them out to see what it's like to partner with a top SEO company like WebFX!
Get started today with SEO for service businesses
If you're ready to start reaching more valuable leads, contact us online or call us today at 888-601-5359 to speak with a strategist.
We look forward to helping your business grow!
Earn a 20% greater ROI with WebFX