Why Cheap SEO Services Aren't Your Company's Friend
For less than $100 a month, you can get professional search engine optimization (SEO) services. For a lot of small-to-midsized businesses (SMBs) with limited budgets, this price sounds fantastic. It isn't though, as cheap SEO services cause trouble for not only you but also your company.
If you're researching cheap SEO for your business, then you need to read this guide. It provides your company with an in-depth, honest overview of the hazards that come with low-cost SEO services. Plus, it offers solutions for making SEO accessible to your business.
Watch our video on the real cost of SEO services to get started! Then, download our free SEO pricing guide for easy access to this information whenever you may need it!
If you're looking to partner with an SEO agency that offers fair, reasonable prices, contact us online or call us at 888-601-5359 to chat about our award-winning SEO services for SMBs!
What are cheap SEO services?
The definition of cheap SEO services varies. They often depend on your company's budget and revenue, which often correlate to the size of your business. While an enterprise may look at $5000 a month as a steal, a small business will cringe.
Either way, low-cost SEO services have become synonymous with cheap SEO. Today, cheap SEO goes beyond the price of the service. It also extends to the service quality and strategy results, which is why this kind of service isn't your company's friend.

You want high-quality, trusted SEO services from a trusted SEO services provider.
When you attach words like "cheap" or "low cost" to your searches for SEO services, you open your business to spammy and untrustworthy agencies that can cause real harm to your company's reputation, revenue, and online presence.
Why is cheap SEO a bad thing?
With so many agencies promoting cheap SEO, it's common for companies to ask, "Why is cheap search engine optimization a bad thing?" It makes sense to ask. A search for, "cheap SEO services," for example, comes back with dozens of agencies that supposedly offer low-cost SEO.
While your business can pick from a variety of agencies for cheap SEO, they all offer the same experience and the same low prices. If you're serious about purchasing services from these agencies, you need to recognize the severe drawbacks of cheap SEO services.
5 compelling reasons for avoiding cheap SEO services
Learn more about the five disadvantages that come with cheap SEO and low-cost SEO agencies:
1. Cheap SEO services = One-size-fits-all strategies
For low-cost SEO agencies, your business is like everyone else. Nothing is unique about your company, products or services, industry, or competitors. That's why your business gets a cookie-cutter strategy for SEO.
If you're familiar with SEO, then you know copy-and-paste approaches don't work. Like any digital marketing strategy, SEO requires a plan tailored to your business. What drives results for a manufacturing company won't deliver anything substantial to your ecommerce store.
An agency offering cheap SEO services doesn't care about what works and what doesn't with SEO. They get their monthly payment, follow their service script, and move onto the next client. As SEO can take several months to show any results, they don't have to deal with your dissatisfaction for a while.

That's why agencies can offer service prices of less than $100 per month. They're following the same strategy with every single client. The person handling your account doesn't have to bother researching your business, they can skip ahead to launching their one-size-fits-all plan.
In comparison, SEO agencies with reasonable prices offer a completely different experience. They don't have service templates. Instead, they build your campaign from the bottom, dedicating the time to learn about your business, industry, products, and even competitors.
When you partner with one of these agencies, you receive a customized strategy. Everything about your company, from your brand to your team to your advantages, is unique and these agencies recognize that.
Quick Summary
A customized approach isn't in the budget for low-cost SEO. If you do business with a cheap SEO company, expect a copy-and-paste strategy. It won't perform well or drive the results you want, so prepare to share some less-than-stellar reports with the decision-makers at your business.
2. Cheap SEO services = Frustrating customer services
Nobody likes lousy customer service, yet it's a signature trait of cheap SEO services. Whether you're looking to ask a question, obtain a performance report, or discuss strategy, it's hard to get anything from account managers at low-cost SEO agencies.
The worst part is you're paying each month to get ignored. Every month, your business sends its payment, yet your agency fails to deliver on their promise — to provide top-notch support for your team and company.
Another frustration for businesses investing in cheap SEO comes from language barriers, as well as time zone differences. In a bid to cut costs, many of these agencies outsource their work to places outside the U.S. This arrangement can make communications difficult.

For example, your team may have to stay late (or arrive at work early) to receive a phone call from your account manager. Across channels, from phone to email, you may also encounter difficulties and misunderstandings due to language barriers.
Not to mention, your account manager isn't familiar with your business. They know your company's name, as well as that you're the point of contact, but not much else. Remember, they're following a copy-and-paste approach for your strategy.
They don't need to know anything about your company.
With low-cost SEO services, your life doesn't become easier. It becomes complicated, which can build frustration and tension among your team and company decision-makers. For many businesses, the cost savings that come with cheap search engine optimization aren't worth it.
Quick Summary
A cheap SEO company sees your business as a number, not a name. Not to mention, the location and time zone of their staff can result in delayed responses, miscommunication, and more frustrating scenarios that add stress to your day.
3. Cheap SEO services = Inexperienced account managers
As low-cost SEO agencies follow a copy-and-paste approach to SEO, they don't need experienced account managers. They onboard new hires fast, providing them with a basic script for optimizing your company's website.
For these agencies, there is no reason to hire SEO specialists. They're not building custom campaigns or targeting competitive keywords. Instead, they're providing your business with the bare minimum when it comes to SEO.
Plus, it's cost-prohibitive for a cheap SEO company to hire someone experienced in SEO.

In addition, people with professional SEO experience have no desire to work at these kinds of agencies. Because of their SEO background, they know how these agencies operate and recognize why they're harmful to businesses like yours.
The lack of experience at low-cost SEO agencies can have a tremendous impact on your strategy's performance. Your account manager, for example, may use black-hat tactics to help your site rank, which can lead to a severe penalty from search engines like Google.
Not to mention, you're paying someone with minimal experience for a specialized service. That's why businesses that can only afford cheap SEO services often take the proactive approach of educating their in-house team. Your team can then manage and lead your strategy.
Quick Summary
Agencies that offer cheap SEO services maintain their low rates by hiring staff with zero SEO experience. An account manager with less SEO experience than your team (in some cases) holds your strategy back, preventing your business from achieving anything substantial with SEO.
4. Cheap SEO services = Black-hat SEO tactics
With copy-and-paste strategies, it's difficult for cheap SEO companies to drive results for their clients. That's why many resort to black-hat tactics. A black-hat tactic uses deceptive techniques to trick search engines into improving your site's ranking in search results.
These tactics are well-known in the SEO community. In fact, they're so notorious that search engines like Google have updated their algorithm to punish, rather than reward, these techniques. Many low-cost SEO agencies, however, still try to use black-hat SEO.
This decision is a direct reflection of the experience and skill of cheap SEO companies. They don't stay up-to-date on industry standards like other SEO agencies. Even worse, they don't care about the impact a penalty from Google can have on your website.

A Google penalty can harm your website in the short- and long-term. When you have one on your website, Google can remove your site from its search results. That means your website won't receive traffic from Google, which can have a direct impact on your bottom line.
For example, if you're an ecommerce store, you may see a significant drop in weekly sales. That's because people aren't finding your business in search results anymore. They search for a product, find a competitor, and make their purchase.
At the same time, you're submitting your monthly payment to that cheap SEO company. You're paying this agency to help your business grow and increase its revenue, yet they're decreasing your earnings and visibility in search results.
This is the exact opposite of what an SEO agency does.
Quick Summary
A cheap SEO agency can't afford to keep up with the industry's SEO standards. They don't want to invest the time updating their service template (or going so far as to create a custom strategy), so they resort to dated tactics that cause direct harm to your business and its profitability.
5. Cheap SEO services = Zero SEO assets
As search engines have evolved, their algorithms have changed too. That's why SEO strategies often focus on assets that carry long-term value, like original content and links from other websites to that content.
A reputable SEO agency works to build high-quality and original content for your site. This kind of material earns links with ease, due to its quality and ability to help users. When you have a stellar backlink profile, it can help your content rank better in search results.
If you go with a cheap SEO agency, they can't help you with this core part of SEO.
They don't have the staff or experience to launch that kind of strategy. Not to mention, this kind of content for your website would require a custom approach. Remember, low-cost SEO services come with zero customization — it's copy-and-paste.
This simple fact causes a lot of businesses to question their interest in cheap SEO. Why pay someone for a cookie-cutter strategy, some black-hat tactics, and nonexistent results? It's a waste of your funds, which you could spend on SEO training for your in-house team.
Quick Summary
A cheap SEO company provides your business with zero assets, which offer long-term value. A quality backlink profile can help current and future content rank, for example. While often included by reputable agencies, low-cost SEO agencies don't have the skills or resources to promote your business.
Why are cheap SEO companies still in business?
With the multiple drawbacks of cheap SEO companies and low-cost SEO services, it's natural to wonder why these companies continue to operate. While these agencies feature a high client churn rate, they also adopt aggressive tactics for acquiring new clients.

For example, they may use cold-calling to sign new customers. In some cases, they may even poach clients from reputable agencies, applying fear tactics to acquire these businesses. Many also promote their low prices to lure SMBs.
In short, cheap SEO agencies focus more on customer acquisition than client retention. As SEO is an ongoing strategy, this decision demonstrates the lack of industry experience possessed by these agencies.
They don't care about keeping you as a customer. As soon as they sign you (and lock you into a contract), they're looking for their next customer. In comparison, a reputable SEO agency builds a long-term relationship with you by learning about you and your business, plus your goals.
Independent research from Clutch has named WebFX the
top SEO company

in the United States.

Clutch has personally interviewed more than 250 WebFX clients to discuss their experience partnering with us.

Read More Clutch Reviews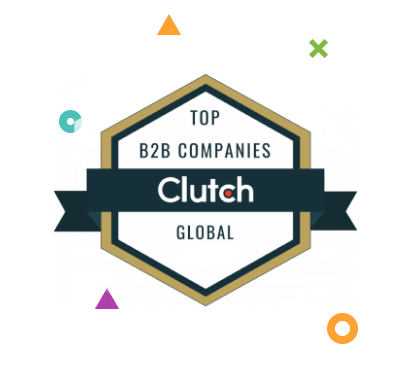 What is a realistic price for SEO services?
Today, many businesses spend $350 to $2000 per month on SEO.
While enterprise-level organizations may exceed this amount, this price range is an excellent reference for SMBs. It's also a useful reference when researching SEO agencies. If an agency offers less than this range or mentions the affordability of their services, it can indicate they're a cheap SEO agency.
If the price for trusted and reliable SEO services exceeds your budget, you do have other options.
What if my business can only afford cheap SEO services?
Depending on your company, as well as marketing budget, professional SEO services may go beyond your price range. That doesn't mean your business should invest in cheap SEO services, though. While they may meet your budget, they won't achieve your goals or expectations for SEO.

If you can't afford trusted SEO services, you have some options:
Invest in SEO training
Even if you can pay for professional SEO services, it's helpful to understand SEO. It's even more useful if you can't afford SEO services because once you have SEO knowledge, you can start optimizing your company's website.
When it comes to SEO training, your company doesn't have to pay for courses, conferences, or seminars. You can find a significant amount of free information online. A class, however, can help your team learn more about SEO, as well as get some hands-on training.
A few of the industry's best websites for training and information on SEO include:
You can use these sites to not only learn about SEO but also stay up-to-date on it too.
Hire an SEO consultant
If you're looking for professional advice on your SEO strategy, you could also research the cost of hiring an SEO consultant. With an SEO consultant, your business pays an hourly fee for their services, which often focus on identifying issues with your site, as well as opportunities.
On average, a consultant costs $80 to $200 per hour.
While a consultant can also implement their recommendations for you, it's more cost-effective for your team to make these updates. Depending on your consultant's recommendations, you may need to work with your development team.
For example, a consultant may suggest updating your website to include a footer with your company's name, phone number, and address. Or, they may advise changing the organization of your main navigation bar to provide a better user experience.
If you decide to hire a consultant, commit to a specific number of hours in advance. You don't want to exceed your consulting budget, so taking this proactive step can prevent your company from overspending.
Build company support for SEO
In some cases, marketing teams receive unrealistic SEO budgets because company decision-makers don't support or understand SEO. While it may take some time and effort, building support within your business for SEO can result in a budget increase.
A few helpful resources for educating company decision-makers about SEO include:
Whether you chat with your organization's leaders over a cup of coffee or deliver a presentation to the entire C-suite, these resources can help shape your strategy for persuading them to invest in SEO. They can also provide insight into what's holding your leadership back from supporting SEO.
Start an in-house SEO strategy
If you can only afford cheap SEO services, take the proactive approach and launch an SEO strategy in-house. With your training, you can create a plan that goes beyond the capabilities of a low-cost SEO company.
Plus, you can invest your organization's SEO budget into more useful tools and resources. For example, you may hire a freelancer to write optimized copy for your website or a graphic designer to create an infographic for your site.
For many companies, the success of an in-house SEO strategy can result in a more significant investment the following year. With this increased budget, you can consider hiring a reputable and trusted agency for your business.
These are real SEO results driven for a WebFX client.
You're next.
Learn More About SEO Services


260%
increase in organic revenue

198%
increase in organic transactions
150%
increase in organic traffic

3872%
increase in sessions from SEO
Learn more about finding a trusted SEO agency
Do you want to learn more about working with an SEO agency? Explore our SEO resource library, which includes guides on how to choose an SEO agency, how to set a realistic SEO budget, and how to do SEO for your business.
If you're ready to partner with a trusted and reputable SEO agency, WebFX can help. With more than 25 years of experience, plus more than $3 billion generated in revenue for clients in the past five years, we have the skills and passion for growing your business.
Chat with us by calling 888-601-5359 or contact us online to learn more about our SEO services!
How Is Your Website's SEO?
Use our free tool to get your score calculated in under 60 seconds.