These 12 Questions Will Teach You How to Hire SEO Experts Like a Pro
Internet usage is booming, and you need to navigate the search engine playing field to survive as a business. You know that search engine optimization (SEO) is essential, but hiring SEO experts can be intimidating. That's why we've compiled these 12 questions.
So, what's the best way to hire SEO experts?
No matter your level of SEO know-how, you can arm yourself with these 12 pivotal questions to ask qualified SEO experts. When you're finished, claim your free SEO request-for-proposal (RFP) template to get your questions ready to send!
Are you ready to hire a powerful team of SEO experts? At WebFX, we've been around for 25+ years, and our team of 500+ brings expertise to your campaign. Contact us online or call us at 888-601-5359 right now to hear about how we can amplify your rankings.
Keep reading to discover how to hire SEO experts like a pro.
1. What sets you apart from other SEO experts?
As you browse the best SEO companies, you're narrowing down your options to land on the best fit for your business. It's useful to hear straight from candidates about their most valuable qualities and services.
Getting a company to describe their methods and experience is wise because they have to pitch themselves to you. SEO specialists should have a foundational sense of marketing, and their answers to the question, "What makes you different?" are telling.
Especially during keyword research and determining search intent, you want them to pinpoint the wants and needs of an audience — just like they'll appeal to your desire for better rankings and more visibility.
Their answer can give you an initial taste on their depth of SEO knowledge. Depending on how they explain their link building practices and content optimization, you can gauge their skill level and familiarity with current search engine practices.
Results-driven SEO experts are a positive sign because they rely on data rather than labeling their services as "cheap" or "quick." SEO campaigns require time, tracking, and hard work to produce traffic and revenue, so the SEO experts you choose shouldn't promise immediate ranking changes.
2. Can you give a summary of your SEO process?
Within SEO methods, there are multiple ways to approach and refine your site to top search engine rankings and drive traffic. Ask the SEO experts to lay out the usual cornerstones to their strategies.
Offer the SEO experts a practical example and let them respond with their tips and tricks for better site performance. Contextual scenarios can help you observe their real-world capabilities.

This will also help you gauge their proficiency in a number of services. Do they favor technical SEO? Can they carry out off-page SEO effectively?
Full-service agencies should be able to discuss their full range of Internet marketing skills and how they can support overall success.
If you also run pay-per-click (PPC) ads and do social media marketing, then it's beneficial to explore how SEO plays into these efforts. A combination model is a well-rounded option, but it's even stronger with an integrated campaign.
3. Do you inform clients about technical site changes?
In SEO, your website is going to get shaken up with code-level changes and structural transformation. Everything from the aesthetic appearance to the navigation is liable to change, which means you can end up with a total makeover.
When your SEO experts are transparent about major site components, it's a good indication. Hiring an SEO agency that's straightforward about their methods keeps you away from black hat SEO and penalties.
Later on, you can experience problems from deceitful SEO if you're kept in the dark about your site — and your business and website could suffer.
While it's not necessary to learn the ins and outs of SEO yourself, you can still stay aware of the impacts that technical SEO has on your site for your visitors. If your SEO experts have an educational air as they work with you, you can take in their reasoning for modifications and remain confident in your growth.
4. What tools do you use for SEO campaigns?
As SEO experts build a campaign, they use tools to diagnose your site's condition, your backlinking practices, your competitors' success, and more. The tools your SEO specialists select can impact the overall success of your strategy.
You can research the popular SEO tools on the market easily — like Moz and SEMrush — but it's also favorable when the SEO company has its own software. It shows that they're an established group of professionals who use a distinct angle for SEO.
At WebFX, we use several robust tools that help you test your site's shape. Our proprietary marketing automation software, MarketingCloudFX, is backed by IBM Watson, and it's free to our clients. Contact us online or call us at 888-601-5359 today to partner with us and benefit from our impressive tools.
5. How long will it take to see ranking results?
You can't expect an SEO campaign to garner results after a day — but how long does it actually take to start ranking for keywords? Each company has a different pace to perform SEO, based on its resources, time investments, and employees.
SEO strategies are an ongoing process. As you implement changes, you track them — then the cycle repeats. Long-term business growth is a pillar of SEO, but you can still judge SEO experts' pace via their answer.
The marketing SEO specialist you're communicating with should be able to give you a general time estimate for your campaign to take off. While they shouldn't be able to nail down an exact date for specific marketing goals — because search engines are constantly updating — they can base their estimate on past campaigns they've worked on that are similar to yours.
6. How do you measure progress?
What determines if your site is doing well in the eyes of SEO experts? There are numerous metrics that can guide campaigns, from keyword rankings to bounce rate. It's all about how visitors respond to your page in the SERPs and behave once they arrive on your site.
This question also factors in your business goals, because metrics go hand-in-hand with these objectives. If they bring up key performance indicators (KPIs) that have a direct benefit to your business, you can confidently move forward.
Most SEO experts depend on Google Analytics as their starting point for metrics, and they evaluate things like your website's authority and the quality of search traffic you're getting.

They might communicate that they think any ranking on the first SERP is ideal, or they could shoot definitively for the #1 position. They may only look at the generated revenue for a check-in place — or it could be a combination of many KPIs.
It's vital for your purposes to know if they're willing to go the full distance and deliver a solid return on investment (ROI).
7. How frequently do you send out reports?
Just like bringing home a spectacular report card to your parents, reports from marketing SEO specialists can be exciting. You get to see the development of your site along with areas for improvement, which allows you to stay in-the-know. SEO experts send out reports in increments, and these could come weekly, monthly, or quarterly.
You can ask them when to expect reports because you might require or prefer a more hands-on approach. It's also handy to know what the reports contain and what they'll look like, so you're prepared to read them.
Reports are a reliable way to maintain communication between your business and the SEO experts. Hire a company that aligns with your understanding of open communication through reports or is willing to send out reports according to your needs.
Custom reports are even more convenient for you and your team to budget your marketing funds and watch your SEO campaign unfold. Customizable options can make them an attractive choice to hire. SEO companies that offer custom reporting demonstrate flexibility and dedication to the clients' goals.
8. Can I see a list of case studies and references?
The best SEO service providers should be able to refer you to a number of case studies or testimonials to display their past work. If they can provide you with success stories, you have a decent idea of their proficiency.
The SEO company probably won't deliver a complete list of their clients due to privacy, but with a few significant names, you can survey a sample of their portfolio. If the SEO agency is a generalist group rather than a group that only serves one niche industry, ask if you can see results from other companies in your industry.
Client reviews can show how trustworthy and productive the SEO campaigns were — plus, you can navigate to clients' sites to scrutinize them for yourself. You can get a sense of how personable the team is that you'll work with — it's advantageous to mesh well with the team members — and their talent for SEO.
Case studies are even more meaningful because they walk through the business' previous state all the way to the finish line of the campaign. They also often relay important statistics, like the year-over-year (YoY) growth in organic traffic and conversions. You can see how the business endures after the campaign is finished.
You might want to verify the reference information, just like you would during a job interview, and it can reinforce claims of transparency as you decide who to hire as your SEO experts.
9. What problems do you notice on our site?
An SEO audit is useful for forming an informed strategy. While this normally takes tools and time, you can get a feel for SEO experts' instincts when you ask their opinion of your existing site.
Since you want to know what to do differently, it's worthwhile to know what weaknesses they find. Even the most flawless sites have room to improve.

You might think this puts SEO companies on the defensive, but you don't have to gather information on what steps they'd take once you've hired them. Their honest evaluation of your usability, design, and content can be a sneak peek to your working relationship with them.
A true SEO audit includes off-page SEO analysis, which can't be assessed by a brief glance. This includes mentions across the vast Internet and social media standing, and that takes further research and tools.
Don't expect an SEO company to diagnose your site on their first look, but check to see if they can give you a helpful rundown of basic issues that are keeping your page from the #1 spot on Google.
10. Do you stay current with SEO trends?
Search engines are regularly improving and introducing new considerations for SEO optimizers to factor into campaigns. Currently, Google has 200+ ranking factors, but they're periodically creating new ones to rank pages.
Since the field is in flux, it's necessary for your SEO company to devote themselves to exploring the trends. Industry newsletters and publications are indispensable to experts, so question your candidates about crucial changes to Google's algorithms and emerging methods to strengthen websites.
One exceptional source, Google Webmaster Guidelines, is a credible place to learn about acceptable SEO, which you can ask your prospective SEO experts about. Since Google is search engine royalty, it's no surprise that they lead the Internet marketers in SEO best practices and updates. Google is also incredibly secretive about their ranking factors, so SEO specialists pore over what they can get their hands on from Google.
Mostly, Google discourages certain SEO methods that they find insincere, but it's important that your SEO company follows these rules and carries out white hat SEO. Ask the experts how well they know Google's guidelines and whether they strictly adhere to them.
Watch out for anything that resembles the following black hat practices as SEO experts explain their process and knowledge of current trends:
WebFX's weekly newsletter, Revenue Weekly, is our source for extending revenue-specific advice and the latest changes in digital marketing. Sign up today to get our tips and tricks sent straight to your inbox.
11. What is the price to hire you as an SEO expert?
When you skim through a list of their SEO packages, the prices should be understandable without excessive hidden fees. The SEO experts should break down what your dollars and cents are going toward, so you know what you're getting into.
Pricing typically changes based on the thoroughness of the packages, but sometimes the rate is hourly.
Cheap SEO services throw up plenty of warning signals because executing strong SEO practices isn't easy. From thorough content creation to HTML tag optimization, SEO optimization is an in-depth project for marketers.
If the SEO pricing is eerily low, they might participate in low-grade tactics like obtaining substandard links. Just like SEO is an investment of time and well-crafted content, it's also an investment of funds.
Also, remember to discuss payment and billing methods to get the full picture of the partnership.
12. How will my site change after our partnership ends?
If you separate from your SEO company at some point, you want to make sure the site's content and design stays functional and continues to thrive.
Whether you have financial setbacks or other concerns, you might need to end your contract sooner than expected. The termination portion is most relevant to you, and there can be extra costs if you want to leave before the period is finished.
It's vital to understand the terms of your contract before you sign anything, so go over the details with your SEO experts.
Independent research from Clutch has named WebFX the
top SEO company

in the United States.

Clutch has personally interviewed more than 250 WebFX clients to discuss their experience partnering with us.

Read More Clutch Reviews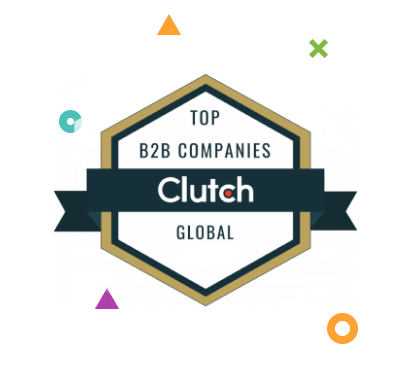 5 tips for hiring an SEO expert
Besides the above questions, these tips can also help with hiring an SEO expert:
Determine your goals, key performance metrics (KPIs), and budget
Build an agency shortlist using reviews, case studies, and certifications
Schedule a consultation (you can ask the above questions here!)
Request an SEO audit of your site to evaluate their recommendations
Ask for references from other clients
Use these tips to optimize your time when researching and hiring SEO experts.
FAQs about hiring SEO experts
Looking for more information about hiring an SEO expert? Check out these FAQs:
What is SEO?
Before you buy an SEO package, it's helpful to learn the SEO basics so you can properly vet your SEO prospects. If you have an existing in-house marketing department, you might have a decent grasp on digital marketing.
Essentially, you're looking to organically show up at the top of Google, Bing, and Yahoo's rankings — meaning you earn the spot rather than buy it.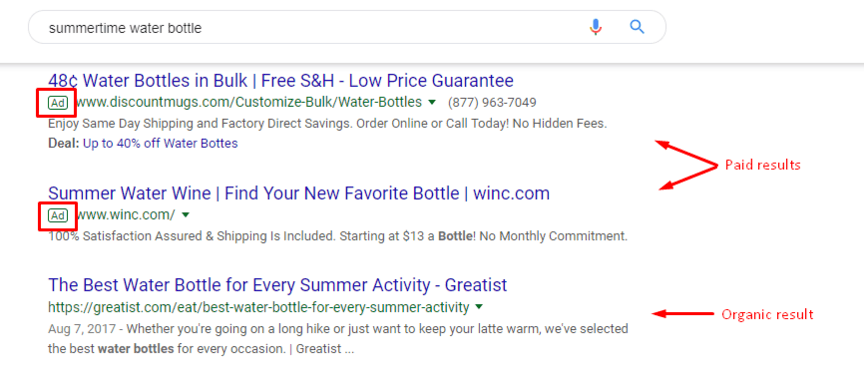 How much does it cost to hire an SEO expert?
How much it costs to hire SEO experts depends on your project, your SEO expert, your goals. Typically, SEO experts cost $100 to $300 per hour or $5000 to $30,000 per project. For the most accurate pricing, request a quote.
Is it worth hiring an SEO expert?
Most companies find hiring an SEO expert is a worthwhile investment. Why? SEO experts fill knowledge, skill, and time gaps within your team so you can improve your traffic, increase your revenue, and grow your business.
Hire WebFX as your SEO expert
You're well aware that your business can flourish with professional SEO services, and with these questions, all you need to do now is hire SEO experts and wait for your campaign to bring in visitors and revenue.
WebFX is an SEO company that's focused on driving results through stellar SEO practices. In fact, we've driven 255,000 page 1 rankings on Google for our clients.
In the last five years, we've generated $3 billion for our clients, because our SEO services effectively transform sites for surges in traffic and conversions. How do we do this? WebFX uses data-backed steps to bolster our client strategies.
Are you looking to hire the best SEO agency in the world? Contact us online or call us at 888-601-5359 to start boosting your rankings and gathering high-quality traffic.