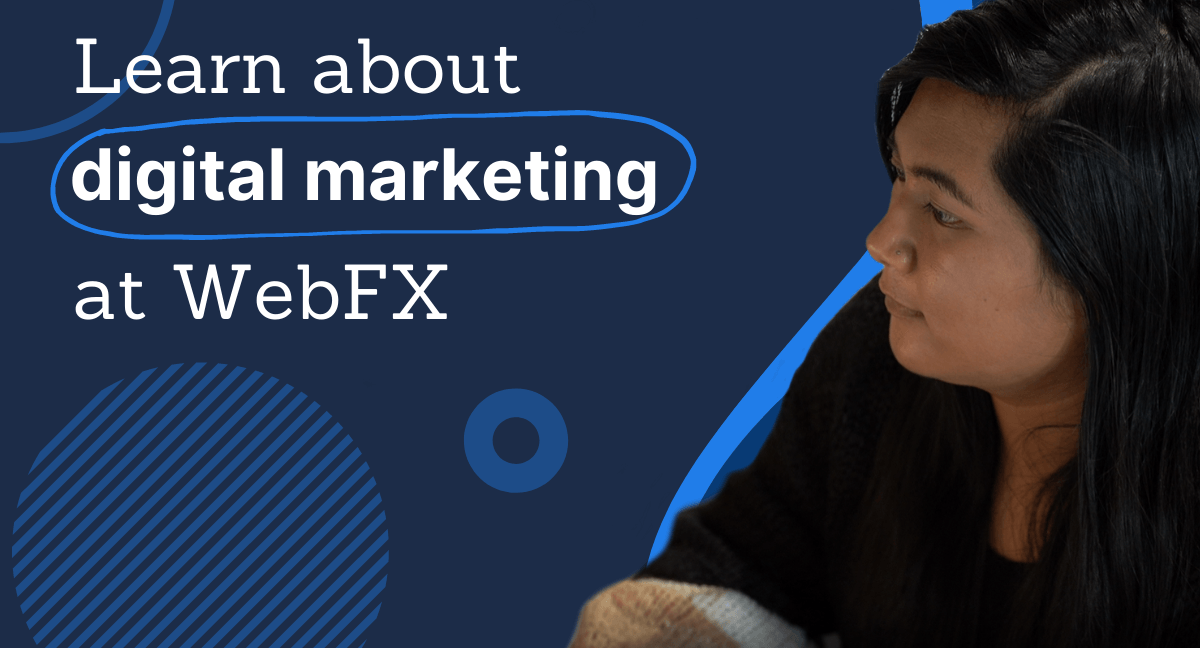 Not many businesses can say that people's lives depend on their products or services. But when you run a fire protection company, that's often the case. People need your services for their basic safety, and it's to everyone's advantage to make sure they get those services.
But no one's going to buy from you if they don't know you exist. To distribute your products and services, you must market them. And in today's world, there's no better place to market your business than on the Internet.
That's why you should pursue Internet marketing for fire protection companies. There are a variety of online strategies you can implement to boost your sales and get your products to more people, and you don't have to do it alone — WebFX can help!
With over 25 years of experience, we know what it takes to successfully market your business. Read on to learn more about how we can help with online marketing for fire protection companies, and then call 888-601-5359 or contact us online for our digital marketing services!
Our digital marketing campaigns impact the metrics that improve your bottom line.
See More Results

WebFX has driven the following results for clients:

$3 billion
In client revenue

7.8 million
Leads for our clients

5.2 million
Client phone calls
Digital marketing for fire protection services: 5 strategies from WebFX
Internet marketing for fire protection services encompasses a variety of different strategies, each with distinct benefits. At WebFX, we offer dozens of digital marketing strategies to help your business grow online. When you partner with us, we can optimize your marketing for each of them.
Here are six strategies we can help implement for online marketing for fire protection services!
1. Search engine optimization (SEO) services
Search engine optimization (SEO) is one of the most significant and effective strategies when it comes to digital marketing for fire protection companies. It involves optimizing content on your website to rank in Google search results where users can find it.
Search engines like Google are some of the best places to reach people online. In fact, 93% of all online experiences start with a search engine. The idea of SEO is to display your content in searches related to your products or services, where it will reach interested users.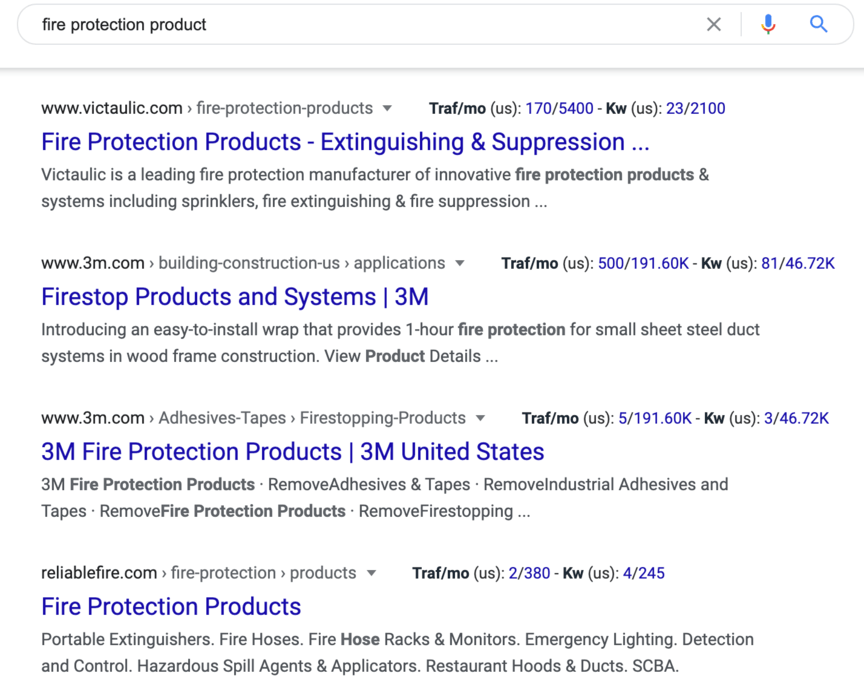 WebFX can help you take full advantage of that opportunity. We'll work with you to integrate relevant keywords into your content, so Google will rank you for those searches. We'll also implement various other SEO tactics, including:
Earning backlinks
Setting up Google Business Profile
And more!
With our SEO services, your business will start attracting more qualified users to your site.
2. Pay-per-click (PPC) advertising services
Another way to reach users through search results is to launch a pay-per-click (PPC) advertising campaign. With PPC, you can display paid ads at the top of Google searches, above the organic results. Since you can launch PPC campaigns immediately, you can start driving results faster.

With our PPC services, you can get a PPC campaign up and running in a relatively short time. We'll help you come up with a list of keywords to target in Google Ads, and we'll help you set your bids for each one. Then we'll set to work crafting high-quality ads and landing pages for you.
Once your PPC ads go up, you'll start driving more qualified leads that turn into conversions for your business. The best part is, you only pay for your ads when people click on them. This structure makes PPC very cost-effective when it's done well — and we'll make sure it is.
3. Social media marketing services
If there's one place people like to spend time online, it's social media. In fact, the average user spends 28% of their Internet time there, making it the perfect spot to expand Internet marketing for fire protection companies.
Through social media, you can spread awareness of your business and services by posting from your own business account. WebFX's social media services can help you craft and schedule your posts, as well as design infographics and other materials to include in them.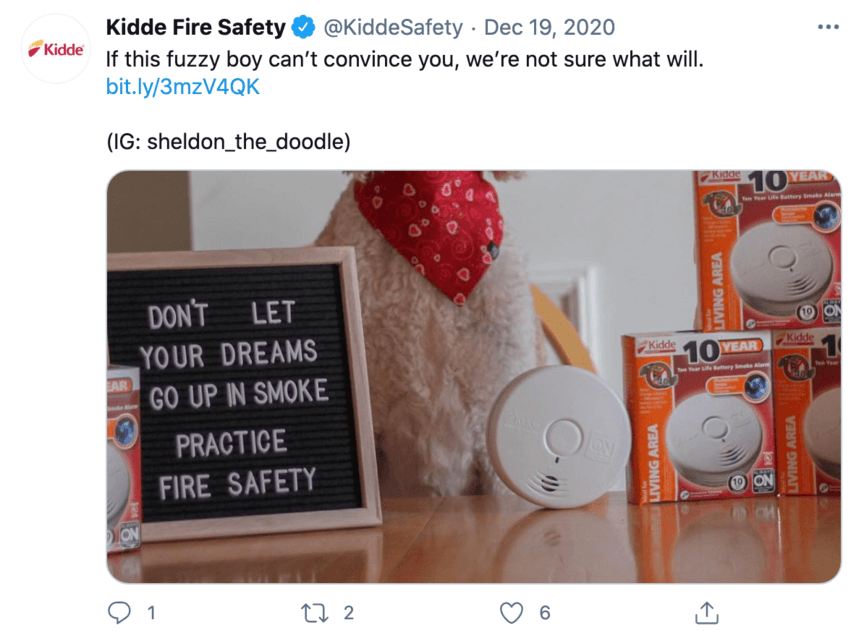 We can also help you set up a paid social media advertising campaign. Like PPC, you'll display paid ads to users on social media right in their feeds. You can also target specific demographics and geographic regions with your ads for the most relevant results.
4. Web design and development services
SEO, PPC, social media — in the end, they all aim to lead users back to one place: Your website. But if you want people to stick around once they get there, your website needs a high-quality design. Fortunately, WebFX can help you build a beautiful website.
With our web design and development services, we'll help you craft a website that's perfectly equipped to provide a fantastic user experience and draw in potential customers. Some features we'll provide for your site include:
Faster page load speeds
Unique branding
Simple navigation
And more!
When users visit your site, we'll help you draw them in and keep them engaged, so you can nurture them towards converting.
5. Content marketing services
When it comes to fire safety, people want to know what they're doing and how they can stay safe. Most people won't just buy the first fire prevention products they find. That's why content marketing is an important strategy to include in online marketing for fire protection companies.
With our content marketing services, you can create pieces of content on your website that inform people about the products and services you sell. Some pieces can be directly about what you sell, while others can be about more general fire safety topics.
WebFX can help you craft this content. Our professional copywriting team will write a consistent train of blog posts for your website, while our video production services can provide you with high-quality video content.
As a result, many users will receive helpful information from your site, build trust with your business, and consider purchasing your products.
6. Email marketing services
A final strategy WebFX can provide services for is email marketing. As the name implies, email marketing involves sending emails to potential customers encouraging them to visit your site or convert.
We'll start by helping you develop email calls to action (CTAs) on your website, where people can submit their email addresses in return for being sent special offers or newsletters. From there, we'll help you craft and send out emails to the people on your list.
When you partner with us, you'll also gain access to EmailMarketingFX, our email marketing management platform.
Our expert email marketing services will help you turn interested users into full-fledged customers, giving you yet another excellent tool for driving up your revenue.
WebFX knows online marketing for fire protection services
Want to propel your marketing results to new heights, driving up your revenue and making people safer simultaneously? We'd love to help! At WebFX, we know Internet marketing for fire protection services, and we can't wait to help you optimize yours.
With our digital marketing services, we can help you boost your marketing in every area listed above and more. You'll also receive a dedicated account representative to keep you closely informed on everything we do for your business.
To get started with us, just call 888-601-5359 or contact us online today!
Earn a 20% greater ROI with WebFX