Get a preview of our Baltimore PPC management process
Curious about the process behind our Maryland PPC management services? Get a preview now!
Partner your business with an experienced and dedicated PPC account manager
Research your company's competitors, current PPC strategy, and industry
Develop your custom PPC strategy and ad campaigns
Link your Google Analytics account to your PPC accounts, like Google Ads
Build your ad campaigns, ad groups, and individual ads
Monitor your ad performance and bids
Improve your ad performance using campaign data
Provide your routine PPC report and analyses
Learn more about our Baltimore PPC process by viewing our PPC service deliverables!
Questioning the quality of your SMB's PPC performance?
Get your FREE PPC audit from WebFX today!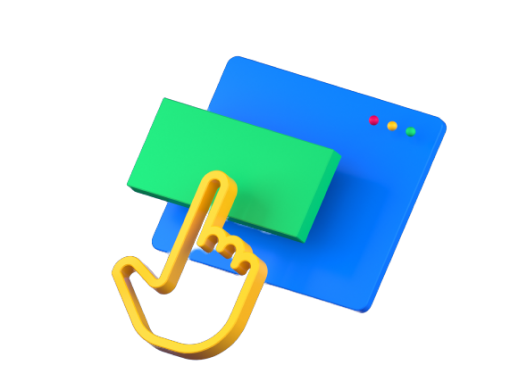 FAQs about Baltimore PPC
Got questions about Baltimore PPC? Browse our FAQ!
What is PPC advertising?
PPC is a form of advertising that allows marketers to bid on search terms they want to trigger their advertisements. Instead of attempting to earn website visitors organically, PPC advertising allows you to purchase visits to your site.
One of the most popular forms of PPC is search engine advertising. With search engine advertising, you can select the keywords you want to trigger your ads and bid on placement in search engine results. If your bid is the highest, your ads will appear above organic listings in search results.
In addition, you can run PPC ads on social media sites, including Facebook and Twitter.
With PPC advertising, you only pay when people click on your ads, and you can use precise targeting to reach your target audience.
What are the benefits of PPC advertising?
Let's take a look at some of the benefits of PPC advertising.
Immediate results
Unlike SEO, which can take weeks before you see results, PPC starts working immediately. In other words, PPC helps businesses gain exposure in search engines while they work to establish organic rankings.
You can launch a PPC campaign in no time. And since PPC can start driving relevant traffic to your website the minute your ads are clicked to go live, it's a great option if you're looking to quickly increase website traffic and revenue.
Qualified traffic
With PPC advertising, you can reach your target audience at the right time with the right advertisement.
PPC offers location targeting, delivery options, and device-specific preferences that allow you to deliver specific messages to qualified prospects. This means that people who click on your PPC ads are already interested in the products or services you provide, and they will be more likely to make a purchase.
Increased brand recognition
As your PPC ads appear more frequently in search results and on social media platforms, more people will see and recognize your brand.
PPC advertising is a great way to spread the word about your business. In addition, it can build your company's reputation online and position your business as a leader in your industry.
You control the budget
PPC advertising allows you to work within your budget, making it a great option for businesses of any size.
You can set a limit on your daily PPC spend and adjust your campaign budget at any time. In addition, you only pay when interested people click your ads, helping you get the most out of your online marketing efforts.
Valuable data
PPC also reveals key data that you can use to inform other marketing channels.
For example, you can use PPC to test if a specific keyword or phrase converts well. Then, you can implement the term in your SEO campaign to earn more organic traffic.
You can also use PPC to promote events and gauge the demand for new products or services. And you can track key metrics, such as number of clicks, to help you refine your PPC ads.
Baltimore PPC plans from WebFX
WebFX offers three PPC management packages, and the pricing of each is based on your PPC campaign budgets and additional services, including landing page design and implementation and website conversion analysis reporting.
We also offer remarketing options and social, mobile, and mobile app PPC options to help you reach more customers and get the most out of your PPC advertising spend.
Whether you need ecommerce PPC management or want to generate new leads for your B2B company, WebFX can help.