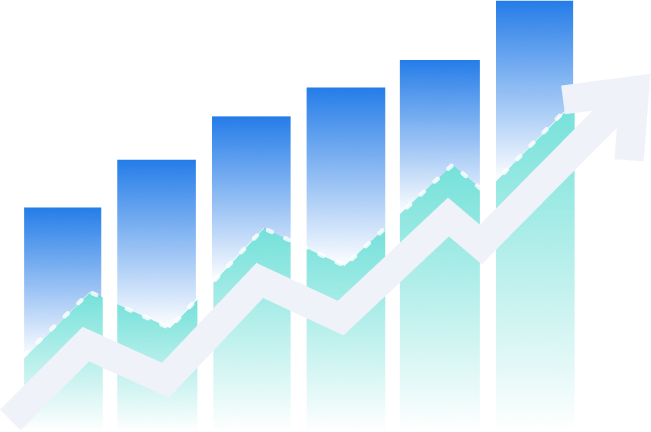 Delivering Leads and Visibility: ExpressIt Delivery and WebFX
ExpressIt Delivery is a top B2B delivery services company. Wanting to boost online leads, they turned to WebFX — learn how we helped!
232%
INCREASE IN ORGANIC WEBSITE VISITS YOY
109%
INCREASE IN BLOG TRAFFIC
74%
INCREASE IN PPC LEADS YOY
About ExpressIt Delivery
ExpressIt Delivery is a business-to-business (B2B) delivery company that serves numerous industries like automotive, healthcare, and manufacturing.
Founded in 1981, ExpressIt has always been a family-run business, something they still pride themselves on today. They're based out of Massachusetts, but operate throughout the northeast United States, as well as in Tennessee.
ExpressIt offers numerous service options, including same-day delivery and last-mile delivery. With over 104 delivery experts on their team, they're an exceptionally qualified B2B courier company.
The challenge
With some of the best delivery services on the market, ExpressIt wanted to expand their online presence to reach more leads.  
To increase their online visibility, ExpressIt turned to digital marketing strategies like search engine optimization (SEO), pay-per-click (PPC) advertising, and social media. But they knew they could benefit from getting help from a professional agency, which is what brought them to WebFX.
"We chose WebFX based on their industry experience and proven track record," ExpressIt said. 
"After a preliminary consultation/brainstorming session, we immediately knew that we'd be in good hands with the WebFX team. We felt that the entire team was filled with extremely skilled and competent members and looked forward to implementing their digital marketing strategies and ideas."

Top-tier lead generation services from WebFX
As soon as WebFX took the helm on ExpressIt's marketing, we started optimizing their lead generation efforts. We provided numerous digital marketing services, including:
We did all of this with the intention of driving new leads for ExpressIt and giving them more visibility in their target market. And our efforts paid off. In particular, our services helped ExpressIt to personalize their marketing to specific services and locations.
As ExpressIt puts it, "WebFX's services have allowed us to target particular leads in a way that has shown tremendous results."
232%

INCREASE IN ORGANIC WEBSITE VISITS YOY

109%

INCREASE IN BLOG TRAFFIC

74%

INCREASE IN PPC LEADS YOY
Business impact
Thanks to our professional marketing services, ExpressIt saw a huge boost in both leads and visibility.
With more and more traffic coming in thanks to WebFX's help, ExpressIt is happy with the results they've gotten. "WebFX has helped us steadily improve and increase our online presence while regularly producing quality leads," they said.
The numbers definitely support that statement. In fact, ExpressIt's PPC leads alone went up by 74%. On top of that, they saw a 232% increase in organic website visits year-over-year (YoY), as well as a 109% increase in blog traffic.
Not only is ExpressIt pleased with the results WebFX has driven for them, but they also anticipate continued lead generation in the future.
"We have experienced steady growth since partnering with the WebFX team," they said. "The quality leads have increased monthly, and we look forward to them continuing to grow."
Get tons of new leads by partnering with WebFX
Following their partnership with WebFX, ExpressIt is on a path of ongoing growth for their business. When asked for their feelings on the partnership, ExpressIt said, "Thanks in large part to WebFX, we're honored to be considered pioneers in an industry that has a past history of neglecting the digital marketing space."
ExpressIt isn't the only company that can benefit from professional marketing services. At WebFX, we specialize in many different industries, from manufacturing to pest control. We also offer a variety of digital marketing services, including:
To get started with us, just call 888-601-5359 or contact us online today!
Digital Marketing Services

Learn About Digital Marketing