As a member of a transportation and logistics company, your job might require you to drive all across the country. That no doubt involves some very long stretches on the road.
On those long drives, when you're looking for somewhere to stop for lunch, and you see a billboard advertising your favorite restaurant at the next exit, what do you do? You probably stop there to eat, right?
The same principle is at work online. As users browse the Internet, they often come across marketing materials that provide them with exactly what they're looking for — and the end result is often that they buy from that company.
So, how can you harness that for your own logistics company marketing? Below, we'll walk through a list of strategies you can use to master digital marketing for transportation and logistics companies.
Read on to learn more. Then consider partnering with WebFX's team of over 500 experts for our digital marketing services. Just call us at 888-601-5359 or contact us online to get started today!
Our digital marketing campaigns impact the metrics that improve your bottom line.
See More Results

WebFX has driven the following results for clients:

$3 billion
In client revenue

7.8 million
Leads for our clients

5.2 million
Client phone calls
6 logistics company marketing strategies
There are several strategies you can use to optimize your logistics company marketing online. Some involve using paid ads, while others are about harnessing organic traffic — but they all serve the purpose of drawing users to your site and converting them into customers.
Here are six stellar strategies to use in digital marketing for logistics company marketing!
1. Search engine optimization (SEO)
Search engine optimization (SEO) is a strategy that involves optimizing your web content to rank in Google search results. The idea is that when users search for something related to what you have on your website, they can find your page in search results and visit your site.
The key to SEO is to satisfy all of Google's ranking algorithms. First and foremost, that means targeting relevant keywords in your content. If you have a page about what logistics is, you could target the keyword "what is logistics" and hopefully get your page to rank for that search.
Other SEO tactics include:
With a successfully run SEO campaign, you can bring in enormous amounts of site traffic from Google.
2. Pay-per-click (PPC) advertising
Organic results aren't the only way to reach users through Google search results. You can also set up pay-per-click (PPC) advertising, running ads at the very top of Google's search engine results pages (SERPs).

To launch a PPC campaign, you can use Google Ads. There, you can set up your ads and bid on specific keywords you want to target. Whenever someone looks up a keyword, Google will display ads based on:
Bid amount
Quality Score (Google's assessment of an ad's overall quality)
With an optimal bidding strategy and a high enough quality score, you can get your ad to show for all the right searches, hopefully beating out your competitors in the process. Best of all, you only have to pay for your ads when people click on them!
3. Social media marketing
Did you know that the average user spends 28% of their Internet time on social media? That means that platforms like Facebook and Twitter are prime opportunities for reaching a fresh audience, so don't be afraid to treat them as such.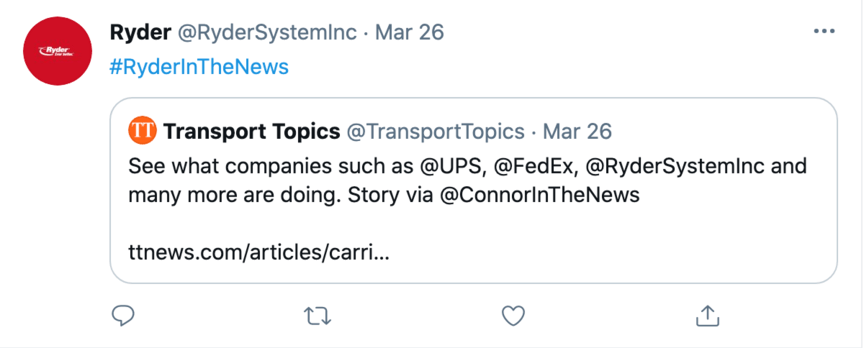 You can start by creating a social media account for your business and posting engaging content like infographics or videos. As you attract views and followers, you can use the attention to draw people to your site.
You can also harness paid social media advertising, which allows you to place ads right in users' social media feeds. These ads typically even let you target specific demographics and locations, ensuring the most relevant possible audience.
Through a combination of organic posts and paid ads, social media has the potential to be an incredibly effective strategy.
4. Web design and development
Ultimately, nearly all your online marketing is intended to lead users back to one place: Your website. So, for any of it to be effective, your site has to have a compelling web design.
Having good web design means having a site that's intuitive, functional, and visually appealing. Here are some of the best tactics for bringing those traits to your site:
A site that fails to meet these requirements will likely end up with a significantly high bounce rate, meaning many of its visitors will have hit the "back" button not long after arriving at the page.
But when your site satisfies your audience's needs and expectations, they'll be inclined to stick around longer and possibly end up converting.
5. Content marketing
Another valuable transportation marketing strategy is content marketing, which involves creating informative web content to attract users to your site. The content you create can be written, like blog posts, or it can be some form of multimedia, like video.
Whatever the format, your web content needs to communicate valuable information to users. This information can be about your business or about your industry at large, but either way, you should build each piece around a specific keyword.
Make sure your content always matches user search intent — that is, the reason users searched for it in the first place. If you write a page to target "what do transportation companies do," the page should actually address that question, rather than just talking up your services.
If you don't write for search intent, users will quickly realize that the page holds no value for them, and they'll leave. After enough people do that, Google will pick up on it and rank you lower in search results.
6. Email marketing
The final strategy on our list is email marketing, which is at its most effective when used as a remarketing strategy. Remarketing is when you target people who have already visited your website in the past, and that's exactly what email marketing does.
You can build out an email list by using email forms on your website, encouraging people to submit their addresses in return for receiving a newsletter or special discounts. As people subscribe, you can begin sending them your emails, delivering marketing right to their inbox.
When you do this, be sure you're sending people what they signed up for — otherwise, they'll unsubscribe. But as long as you deliver what they subscribed to, email marketing is a highly effective strategy — particularly since users sign up for it voluntarily!
Time to Level Up Your Sales
Our long list of services helps you grow every aspect of your business with marketing strategies that are proven to increase bottom-line metrics like revenue and conversions.
In the past 5 years, we've managed more than 12.9 MILLION transactions across our client base.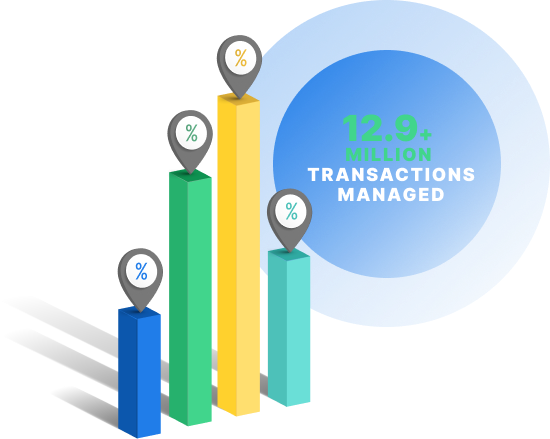 Hear What It's Like to Work With WebFX!

"Ever since signing on with WebFX, we have had nothing but POSITIVE results across the board. Everyone that we have worked with has been wonderful, and really makes an effort to understand our business and how to get the best results possible!"
Transportation Company
WebFX knows digital marketing for transportation and logistics companies
Ready to start putting the strategies on this list into action but need a helping hand? WebFX has your back! With over 25 years of digital marketing experience, we know what it takes to optimize your company's marketing campaign.
With our digital marketing services, you can get help optimizing your marketing for any transportation marketing strategy on the list above. You'll also receive a dedicated account representative to keep you informed about everything we do for you.
To get started with us, just give us a call at 888-601-5359 or contact us online today!
Earn a 20% greater ROI with WebFX