Full-Service SEO – Your Complete SEO Services List From WebFX
Full-service search engine optimization, or SEO, is an umbrella term for a marketing strategy that allows you to appear in front of your target audience in search engines like Google.

Showing up in search engines might sound low-impact to your marketing strategy, but in reality, it couldn't be more high-impact. Google receives over 63,000 searches each second on any day of the week.
With that many searches occurring, it's crucial that your website shows up as a result when someone searches for something related to your business, products, or services. Otherwise, your competition could beat you to the punch when it comes to securing a customers.
If you're overwhelmed by the prospect of getting your website to show up in search engines like Google, that's where WebFX comes in to help. We're a full-service SEO company that offers everything, from keyword research to analytics, and everything in between.
Want to drive results for your company? Then you need a full-service SEO strategy.
To learn more about full-service SEO, read on. If you'd like to speak with an SEO specialist, feel free to give us a call at 888-601-5359 or contact us online!
Independent research from Clutch has named WebFX the
top SEO company

in the United States.

Clutch has personally interviewed more than 250 WebFX clients to discuss their experience partnering with us.

Read More Clutch Reviews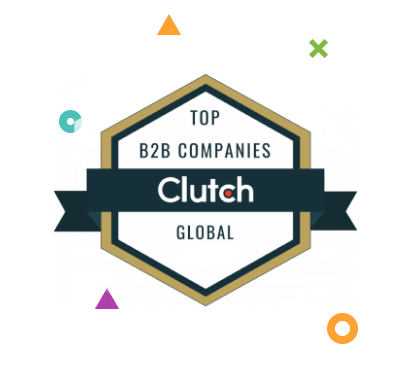 Why your company needs full-service SEO
Like we mentioned earlier, without content that ranks, it will be hard for your target audience to find you online. Without a full-service SEO strategy, they might not find you at all.
With the Internet being a huge part of modern life, users turn to Google when they need to find exactly what they're looking for. Full-service SEO allows your company to show up in search results so that users can turn to you for their product and service needs.
Below, you can see an example of search results, and ultimately where you can show up if you have a sound SEO strategy in place.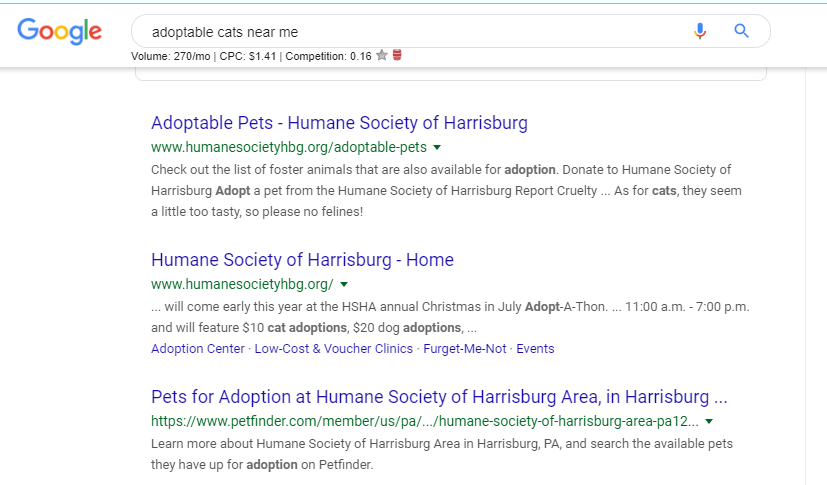 A full-service SEO strategy helps Google to become acquainted with your business by making your site pages easy for Google to understand and index. The better Google can understand and index your pages, the better chance you have of showing up in search results.
When you show up at the top of search results, you'll likely see an increase year over year in:
Website traffic
Conversions
Revenue
So, if you're looking to improve your business overall, full-service SEO is the answer.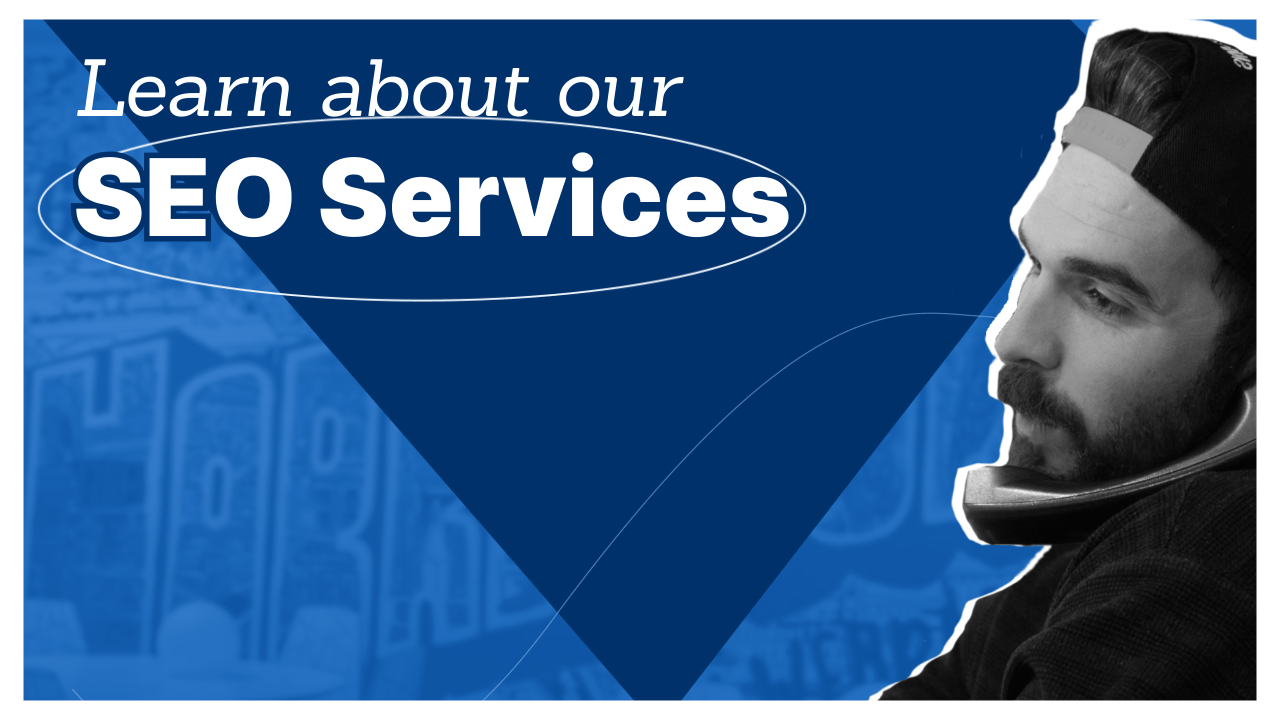 What strategies are included in full-service SEO?
SEO is an umbrella term, which means a full-service SEO strategy is made up of many other smaller strategies that work together to make SEO effective.
Let's talk about some of the techniques that make full-service SEO successful.
Keyword research
Keyword research is one of the most critical full-service SEO strategies. It's important because it helps you determine exactly what terms your target audience is searching for, and therefore, what keywords you should target with your content.
If you fail to target the correct keywords due to a lack of keyword research, your audience won't be able to find you in SERPs.
Optimize existing content
Another strategy included in full-service SEO is to optimize existing content. If you have an existing website when you hire an SEO agency but aren't ranking in search results, it could be because you need to optimize your content.
Even if your content isn't ranking, that doesn't mean it can't rank — there's a strong possibility that it's simply missing a few elements.
Here are a few ways a full-service SEO agency might optimize your content:
Add top keywords in your industry to relevant pages
Optimize title tags and meta descriptions within your code
Updates headings to target keywords and a user's search intent
Add images and video to your pages
Add more content if the current page is too short
Create and implement new content
If you're starting from scratch, or only have a small amount of existing content, your full-service SEO agency will be able to help you create and implement new content on your website.
Content is king, and without it, your chances of ranking highly in search engines like Google are extremely low. Your full-service SEO agency will be able to help you create new content based on the keyword research they complete.
After creating top-notch content, they'll be able to implement it on your site as well — whether you have an HTML site or one that runs on a CMS like WordPress.
Mobile optimization
When you're opting for full-service SEO, you're not just optimizing content. Full-service means that you optimize everything on your website that needs to be in tip-top shape for Google to rank you at the top of search results.
One of the ranking factors that Google considers when ranking your website is the mobile-friendliness of your website.
In July 2019, Google let the world know that all new sites would be indexed using mobile-first indexing. This means that Google will look at the mobile version of new websites instead of looking at the desktop version.
So, what does this mean for you?
Whether you already have a website or are planning to create one after mobile-first indexing takes place, you should always ensure that your website is responsive since it is one of Google's ranking factors.
Google wants to provide users with results that satisfy their search intent, but also provide them with a great experience. In 2022, mobile phones generated approximately 58,16% of website traffic, which means that Google wants to highlight websites that show up great on any device.
Image optimization
Images are an essential part of your content. Not only do they break up massive walls of text, but they also help to engage and interest users while keeping them on your website.
Without images, your pages become incredibly dull and don't give users anything to engage with. However, when you include them on your pages, you have to ensure you optimize them.
Image optimization is a part of full-service SEO because it can also help you rank higher in search.
Here are the ways that the sizes of your images affect your ranking:
If images are too big, they'll slow down your site pages. Page speed is a ranking factor.
If images slow down your pages, they cause a bad user experience. Users may find themselves bouncing from your page, and bounce rate is a ranking factor.
If images don't include alt text, Google won't be able to understand your images. Alt text allows Google to understand your images in the context of your page, which could help boost page usability. Not to mention, if an image doesn't load on a page, alt text allows users to see a description of what the image is supposed to be.
Internal linking structure
Internal linking is crucial to SEO, which is why it's a full-service SEO strategy.
There are a few benefits of internal linking. First and foremost, without internal linking, Google will have a hard time finding all the pages on your website. Here's an explanation of how it works.
If you have a huge website, you're likely adding tons of pages of content per month. These pages are difficult for Google to find on its own — imagine how many pages are added to websites every day. When you think of it this way, it's easy to understand why Google has a hard time keeping up.
When you link to new pages on your website via old pages that are already ranking, Google will crawl those old pages, and bump into your links to those new pages.
Google will know that the page you linked to is new and will now know it exists — meaning it will come back to crawl and index it.
Another benefit of internal linking is that it helps the usability of your site. Not only does it help Google find new pages on your website, but it also helps users discover new pages on your site.
For example, let's say you own a stationery company. You write a new blog post about how to create beautiful homemade cards using materials customers can buy at your store. This is an excellent opportunity for internal linking since you can link to those products that you offer in your blog.
Not only will this become a resource for readers, but it will also keep them moving from page to page on your site, learning more about your company, and hopefully purchasing your products.
Implement analytics and provide reports
When you fail to analyze the success of your SEO campaign, you're wasting all your efforts. When you opt for full-service SEO, your agency will implement an analytics platform on your site and provide you with reports on your success.

Analytics platforms like Google Analytics allow you to track the success of your website as a whole. Your reports, however, become especially important when you implement changes to your site.
For example, if you start a backlinking strategy, you can use analytics to determine if it's actually encouraging users to stay on your website longer.
You can gain insight into the following metrics using a platform like Google Analytics:
Time on page
Page visits
Bounce rate
Goal conversions (you choose your goals, like a purchase or email sign-up)
Site visitor demographics
How users found your site
A/B test results
And more
If you opt for full-service SEO, not only will your agency implement analytics, but they'll also be able to provide you with reports that make sense. Your agency can help your team understand these reports and make it easy for you to share that data with team members and company leaders.
These reports are crucial to the health of your campaign, and you should use them to determine what changes you need to make on your site for increased success.
Are you interested in a full-service SEO campaign from a top-notch company?
If reading all these strategies have you wanting more, you're not alone. Full-service SEO is a great way to boost your website's ranking in search engines while also increasing site visits, conversions, and revenue.
If you want to put your full-service SEO campaign in the hands of an SEO agency that cares, WebFX is here for you.
We have over 500 in-house SEO specialists who will work to create a customized campaign that works for your unique industry. Whether you need full-service SEO for your furniture store or your brewery, WebFX can help.
We provide service to a wide variety of industries to help them beat out their competitors in search while simultaneously increasing their revenue year over year. In just the past five years, we've helped our clients earn more than $3 billion in revenue and more than 7.8 million leads.
If you're interested in learning more about what we can do for you, or more about our SEO services, feel free to contact us online for a free quote or give us a call at 888-601-5359!
How Is Your Website's SEO?
Use our free tool to get your score calculated in under 60 seconds.