Facebook Advertising Rates
Facebook has almost 1.4 billion daily active users, and chances are high that at least a portion of your target audience maintains an active presence on the popular social media site.
This means that Facebook advertising is a great opportunity for you to build relationships with potential customers and provide them with the information they need to take the next steps with your company.
On this page, we'll take a look at Facebook advertising rates, how you can create custom Facebook ads, and how WebFX, a leading social media company, can help take your social media advertising to new heights.
Call 888-601-5359 to speak with a strategist about social media marketing plans from WebFX, or keep reading to learn more about what you can expect to pay to reach more customers on Facebook.
74% of people use social media when making a purchasing decision.
Make their decision easy with a stellar social media presence. See how your brand can level up by requesting a no-obligation proposal today.
One of our experts will be in touch within 24 hours!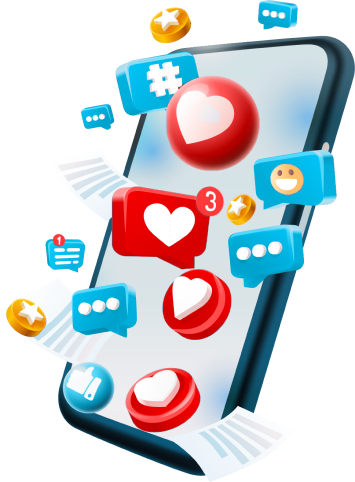 Average Facebook advertising rates
Facebook advertising rates vary from campaign to campaign, but the following averages give you an idea of what to expect.
| Average Facebook Advertising Cost | Bidding Model |
| --- | --- |
| $0.97 | Cost-per-click (CPC) |
| $7.19 | Cost-per-thousand-impressions (CPM) |
| $1.07 | Cost-per-like (CPL) |
| $5.47 | Cost-per-download (CPA) |
3 Benefits of Facebook advertising
Advertising on Facebook has a number of benefits for businesses just like yours. Here are three of the top advantages of using Facebook ads.
1. Increases brand awareness
Facebook users spend more than 50 minutes on the site each day.
This means that your preferred audience will have repeated exposure to your ads, and even if they don't click them, the continued visibility will help you build awareness and trust for your brand.
If users engage with your ads, Facebook will consider them more relevant to your audience and deliver them to more people. By delivering relevant ads, you can increase your social proof, brand recognition, and word-of-mouth exposure. Word-of-mouth marketing is extremely valuable, and if your social media ads are especially noteworthy, they allow you to expand your reach to connect with more potential customers.
2. Helps you reach qualified leads
Facebook offers an array of advanced targeting and retargeting options that allows you to show ads to your audience based on geographic and demographic factors, age ranges, interests, and more. You can also include or exclude people from your target audience based on connections to your pages, apps, and events. And you can use lookalike audiences to reach prospects who are similar to your existing customers.
This means that the people who view and click your ads will likely be interested in the products and services you offer, since they're so hyper-targeted. Not to mention, you will avoid spending money on people who may not be interested in your business.
For example, a lawyer advertising on Facebook can use those targeting options to focus on people within their specific audience and area of law. A family attorney, for instance, wouldn't want to target users needing a personal injury attorney.
Organic or Paid Facebook Advertising? See What the Experts Say
3. Reveals information about your audience
Facebook advertising also allows you to gain valuable information about your audience by using analytics to determine what kind of ad content resonates with them.
You can easily see conversion rates and other social metrics, and you can also review comments to uncover sentiments about your products, services, business, and even your industry as a whole.
This allows you to make adjustments to your ad campaigns in order to reach your target audience and get the most out of your Facebook ad spend.
Facebook advertising rates
One of the best parts of advertising on Facebook is that you can additionally create and run ads on Instagram, and the Facebook Audience Network on any budget.
The precise cost of ads is determined by Facebook's ad auction.
How does Facebook's ad auction work?
Facebook's ad auction determines which ads should be shown to which people. It attempts to help advertisers reach their target audience while creating a relevant experience for Facebook users.
Using the information and specifications you provide in the ad creation process, Facebook's ad auction will show your ad to interested users for the price you bid or less.
When you create an ad on Facebook, you set criteria that the auction uses to deliver your ad to users including:
Budget: You determine the total amount you want to spend each day or over the course of a campaign, and you can edit it any time. Your bid represents the amount you're willing to pay when someone takes the action for which your ad is optimized.
Audience: You can use factors like age, gender, and current cities, interests, devices, past actions and more to target the users that you want to see your ad.
Creative: You determine how you want your ad to look, and you can use images, videos, and text to engage Facebook users who see your ads.
After you create your ad, it will go to Facebook's ad auction and be displayed to interested users. And auctions take place every time someone is eligible to see an ad, meaning they are included in your target audience.
Since the auction attempts to balance the interest of advertisers and users, the winning advertisement isn't always the ad with the highest monetary bid. Instead, it's the ad that creates the most total value for the user. This means that high quality, relevant ads can beat out ads that have higher advertiser bids but lower quality and less relevance.
Total value is determined by three major factors:
Advertiser bid: When you create a Facebook ad, you can set a maximum bid. The bid represents how much you value the result your ad set is optimized for (impressions, conversions, etc.) You can also choose to let Facebook take care of setting the bid with automatic bidding.
Estimated action rates: Each Facebook ad you create is optimized for a certain action, and estimated action rates represent how likely Facebook thinks a user is to take that action. To determine estimated action rates, Facebook looks at users' previous actions and your ad's past performance data.
Ad quality and relevance: Facebook uses ad quality and relevance to determine how interested a person will be in seeing your ad. If your ad has received lots of negative feedback, its quality and relevance score will decrease. On the other hand, if a user is historically interested in what you're advertising, that can increase your ad's total value. You can gauge how people react to your ad by checking its relevance score.
If you want to get the most out of your Facebook ads, you should bid at least your true value for your chosen result. It's also helpful to create engaging ads and dive into Facebook's advanced targeting options. This will allow Facebook to learn more about your ads and audience to display your advertisements to even more people.
How does the winner get charged?
Facebook will charge you when the result you've chosen to be charged for occurs – whether that be impressions, traffic, engagement, etc.
You will be charged the minimum amount required to win the auction. This means:
Many times, you will be charged less than your bid.
There is no benefit to underbidding, and it may actually cause you to lose auctions you would have won at no added cost.
74% of people use social media when making a purchasing decision.
Make their decision easy with a stellar social media presence. See how your brand can level up by requesting a no-obligation proposal today.
One of our experts will be in touch within 24 hours!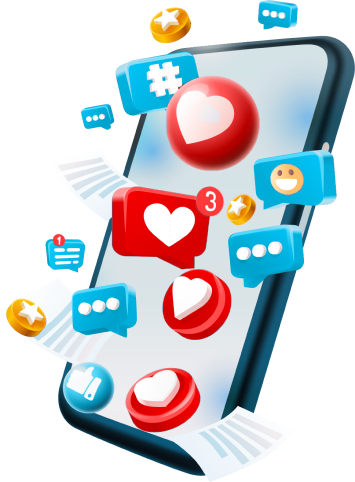 How to purchase Facebook ads
To purchase ads for Facebook, Instagram, and the Audience Network, simply open Facebook's Business Manager and click on Ads Manager in the navigation menu.
Then, you can choose the objective for your ad, set your bid, upload your creatives, and submit your ad to the Facebook auction.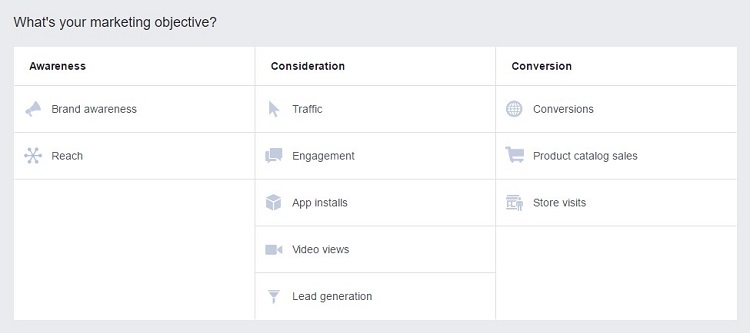 With Facebook advertising:
You set your budget and bid or choose automatic bidding.
You choose your objective — traffic, impressions, conversions, etc.
Your ads are shown to people most likely to take the action you want, set by the objective of the campaign.
Facebook also offers two buying options to support advertisers who are used to purchasing television media.
Reach and frequency
If you're looking to reach more than 2,000,000 people, reach and frequency buying offers predictable, controlled ad delivery at a set price. This type of campaign may not be available for all businesses, depending on when Facebook rolls it out to it's advertisers. Reach and frequency buying allows you to:
Reach your target audience
Control how often your audience sees your ads
Buy campaigns up to 90 days, 6 months in advance
Choose targeting options that offer the most value
Use scheduling to display your ads at certain times of day
Target Rating Points (TRP)
If you're familiar with purchasing TV ads through Nielsen-verified Target Rating Points (TRPs), Facebook's TRP buying allows you to purchase video ads in a similar manner.
You can use TRP buying to deliver a certain number of Nielsen-verified, on-target impressions for a set price. And Facebook will bill you when impressions are delivered to your target audience.
TRP buying is only available to eligible campaigns, so you will need to speak to an account representative to discuss your TRP buying options.
Social media plans from WebFX
WebFX, a leading social media company, offers custom social media plans to help you reach more customers and earn more revenue online.
We can help you establish a presence on key social networks like Facebook, Twitter, Pinterest, YouTube, LinkedIn, Instagram, Tumblr, Google+, and more. And we'll help you create an online buzz and establish relationships with potential customers that encourage them to purchase.
Our social media plans start at $800/month, and we offer custom reporting, so you'll always know exactly where your money goes. We also publish our prices online, so you can review our plans and choose the option that's right for your business.
BONUS READING: Why We Think Simon Cowell Cracked the Code to Facebook Marketing
Not convinced that social media marketing is right for you?
To date, WebFX has driven over $3 billion in sales and over 7.8 million leads for our clients. Check out our reviews and testimonials to hear what our clients have to say!
Not happy with your social media engagement?
We've got just the blog post for you.
Read the Blog Post & Watch the Video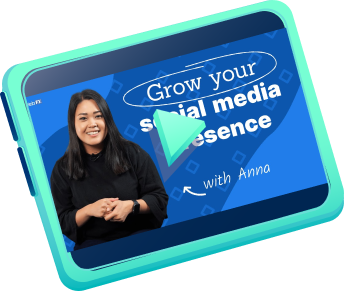 Learn more about Facebook advertising
Want to learn more about how social media plans from WebFX can help your business unlock your full potential?
Check out our custom social media plans, and contact us today to speak with a strategist.
We work with more than 1,020 satisfied clients, and we're excited to work with you!