Video Marketing Analytics
Video is becoming one of the most effective ways for companies to connect with potential customers and clients online. Video platforms like YouTube are changing the way companies advertise and reach their audiences, and allow them to create content that drives them to learn more about the company.
As with any marketing channel, however, it's important to be able to measure and analyze your results with video. Fortunately, there are many ways to monitor your performance, determine your success, and improve your strategy.
Call 888-601-5359 to speak with a strategist, or keep reading to learn more about video marketing analytics.
Why does video matter for marketing?
Before you start creating videos, it's important to understand what this medium can help your company accomplish.
1. It's a valuable content marketing format
Video is a great format for content marketing. You can post videos that aren't overt advertisements for your products or services, but provide tips and helpful information to viewers in the form of how-to videos or examples of your services in action.
For example, one popular trend right now is cooking videos. These videos are typically 30 seconds to a minute long and quickly show how to cook a recipe. Viewers are drawn to these videos because they're short, interesting, and helpful.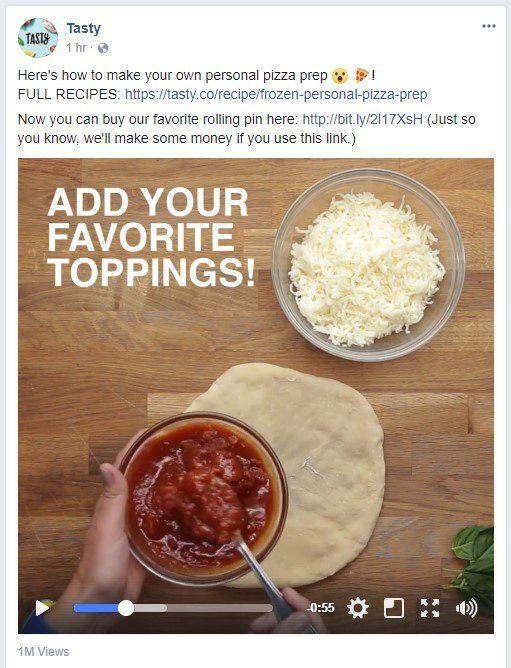 A company that sells food products or cookin g utensils could use a similar approach to highlight specific ingredients or tools, and show potential customers how to use them.
2. It's effective on social media
Videos are increasingly popular on social media sites. Facebook is the most popular social media platform for this among marketers because it allows for longer videos. On desktop browsers, videos play automatically as users scroll, which is extremely effective for catching their attention.
3. It's convenient for customers
Online audiences are drawn to video because it allows them to obtain information without skimming through text. In fact, 59% percent of company executives prefer to see videos rather than read articles about a product.
Videos are also a great tool for demonstrating how a product works. It can be hard to illustrate a product's value through photos alone, and video allows you to show it in action. Seventy-four percent of consumers watch videos like these, and they can be an effective tool to move your audience closer to buying a product.
4. It helps convey information quickly
Video marketing is an effective way to get your message across to audiences. In fact, one minute of video can convey the same amount of information as 1.8 million words of text . Considering that most people only skim the articles they read, video is an effective tool to get your message across quickly and easily.
What are video marketing analytics?
Once you post a video, you can use video marketing analytics to see how your audience responded to it. You can monitor different metrics to indicate each video's success, including how many people saw it and how much engagement it generated.
Video sharing platforms like YouTube provide tools to analyze different aspects of your videos, and you can also use Google Analytics to monitor traffic from video sites, engagement metrics to help determine the best time to post on YouTube, as well as how on-page videos impact your site.
Which metrics should you monitor?
In order to determine the success of each video, you'll want to look to metrics that give you insight on views, view duration, demographics, referrals, and on-site actions.
1. Views
The simplest way to gauge interest in any given video is by looking at the number of views it earned. The higher this number, the more users found your video worth watching. On YouTube, for example, you can access this information by clicking the "Analytics" button below any of your videos.

The number of views helps you tailor your content. If a video on a particular topic generates more views than usual, you can gather that this topic is popular with your audience, and create more videos and other content on similar subjects.
If a video doesn't attract as many views, this can indicate that the topic isn't particularly interesting to your audience. You may also want to determine if other factors may have contributed to the low number of views, like the title or where you promoted it. In some cases, the issue may simply be that your audience is using different platforms than the one you used to post and share your video.
That being said, this number only tells you how many people started watching your video – not how many finished it. That's why it's equally important to look at your average view duration.
Many companies have a difficult time making videos that keep their viewers' attention for the entire duration. Viewers tend to have a short attention span unless they are very interested in the content of the video.
Video analytics show you how long viewers spend watching each of your videos, which can give you an indication of where their interest drops off. If there is a certain point that many viewers drop off, this can be an indication that the content around that point wasn't interesting to your audience.
Looking at what happened when viewers dropped off can help you make improvements to future videos and avoid repeating the same mistakes.
You may also want to consider the overall length of your videos, and whether it's appropriate for the topics. It is a difficult task to cram information into a 30-second video, but many users won't spend more than a minute or two watching a video unless it's extremely informative and well-made. It is ideal that you find a balance to maximize effectiveness.
You also need to consider the platform you are posting on, because each platform's videos are successful at different lengths. Facebook videos, for example, tend to be most effective around a minute long, while YouTube can hold viewers' attention for an average of two minutes.
2. Demographics
Beyond the number of views on each video, you can also use analytics to get an idea of who is watching them. This is beneficial to your company because you can see who is interested in your videos.
YouTube makes this information easy to access and understand by showing graphs and maps with location, gender, traffic sources, and playback locations.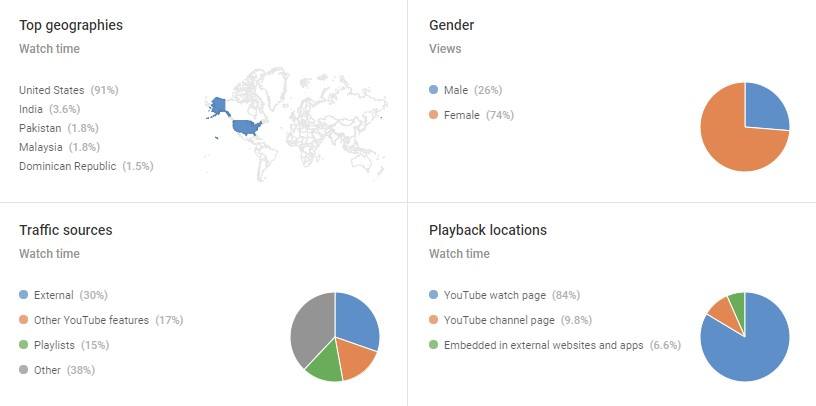 The demographic information can tell you which audiences are most interested in your videos, and you can use this information to determine if you're effectively reaching your target audience. And if you're unsure of your target audience for videos, the demographics could help point you in the right direction.
You may find that a certain segment of your audience is particularly interested in your videos. You can use this information to tailor future videos to that audience, as well as look for opportunities to reach other segments with different types of video content.
You can also see how your viewers found your video and where they watched it. This can help you determine which platforms are most effective at generating views, and can improve your promotion strategy.
If you embed videos on your site, you can also take a look at the playback locations analytics to get a better idea of whether users are watching videos on your site, or if they prefer to visit YouTube.
3. Referrals
Beyond in-platform analytics, you can also use Google Analytics to see the impact your videos have on your overall digital marketing strategy. One of the easiest ways to do this is by navigating to Acquisition > Overview > Social, and selecting "YouTube."

This shows how many visitors you've attracted to your site through your YouTube videos, as well as how many of them were new visitors, how long they spent on your site, and whether they converted. This can give you a good idea of whether the calls to action in your videos are effective, and whether your videos are generating qualified traffic.
4. On-site actions
As with any marketing channel, you'll want to get an idea of whether your videos are generating the types of conversions that contribute to your bottom line, like sales and contact form submissions. And beyond using Google Analytics data to determine whether your referral traffic from YouTube leads to conversions, you can also analyze the results of embedding videos directly on your site.
For example, one metric you may consider monitoring is time on page. If you see an increase in the amount of time your visitors spend on a page after you add a video to it, this is a good indicator that the video is relevant to the page's content and interesting to your visitors.
From there, you can also use analytics to determine whether embedding videos leads to an increase in conversions.
Time to Level Up Your Sales
Our long list of services helps you grow every aspect of your business with marketing strategies that are proven to increase bottom-line metrics like revenue and conversions.
In the past 5 years, we've managed more than 12.9 MILLION transactions across our client base.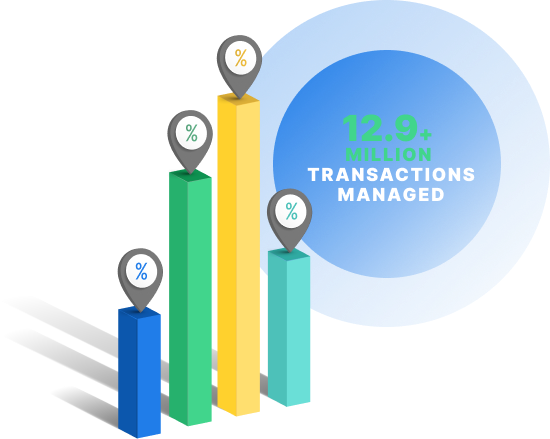 Ready to reach more customers with video?
Video marketing is an effective way to reach and engage potential customers, and can help your company stand out online. And as with any digital marketing channel, it's easy to monitor your results and continuously improve using analytics data.
If you're interested in adding video to your marketing strategy, WebFX can help. We have years of experience creating custom digital marketing strategies that generate real results for our clients, and we'll do the same for you.
Contact us today to speak with a strategist, or check out our web video production services to learn more!