Internet Analytics Consulting: Work With a Top Analytics Consultant
Do you know exactly how your visitors interact with your website? Analytics Consulting from WebFX pinpoints the ways your best customers navigate through your site. We analyze your traffic and provide suggestions that maximize your ROI.
In this article, we'll explore the difference between marketing and advertising, and explain how businesses like yours can use one or both methods to create brand awareness and attract new customers. We'll also discuss the modern viewpoint that advertising isn't necessary in the world of web marketing, and discuss some advantages that traditional advertising still has in the twenty-first century.
Let's start by learning about the difference between advertising and marketing.
Our analytics consulting employs a 3-step process:
Analytics Setup
If you already have an analytics tracking program installed, we will perform an audit to ensure that it is performing to maximum capacity.
The most popular internet analytics software is Google Analytics. This powerful program can track all visitor interaction with your website: from entrance keywords to ecommerce transactions.
One place Google Analytics has problems, though, is third-party shopping carts.
We have developed a code that tracks sales on third-party merchant sites as effectively as if they were on your own site.
For example, say you use a Yahoo! store shopping cart to handle ecommerce orders. Because they are handled on another domain (like store.yahoo.net/yourstore), your analytics software typically cannot track those transactions.
Our code passes the values from the transaction (revenue, visitor traffic source, visitor entrance keyword, etc.) back into the analytics software on your site after the transaction takes place.
So you have all your ecommerce data available and in one place.
Long Trials
Inexperienced analytics consultants often make rash decisions based on small data sets. They implement a solution then recommend adjusting a campaign based on week's worth of traffic.
Any decision made using only a very small data set is misinformed. No changes should be made before at least four weeks of analysis.
Depending on the time of year (the holidays, for example) a longer set might be in order. All internet analytics trials at WebFX factor trial length and season into analysis.
Data Analysis
After your analytics test runs to completion, we analyze the metrics that matter most to the goals you have for your website. Many metrics reflect your website's communication effectiveness, like:
Bounce Rate
Pageviews
Goal Conversions
However, the most important metric for any business is goal conversions. A conversion can be one of many things:
Contact Us form submission
Ecommerce transaction
Call to your business
Your website has the potential to become a 24/7 moneymaker, and a qualified analytics consultant finds out exactly how to achieve that goal.
Time to Level Up Your Sales
Our long list of services helps you grow every aspect of your business with marketing strategies that are proven to increase bottom-line metrics like revenue and conversions.
In the past 5 years, we've managed more than 12.9 MILLION transactions across our client base.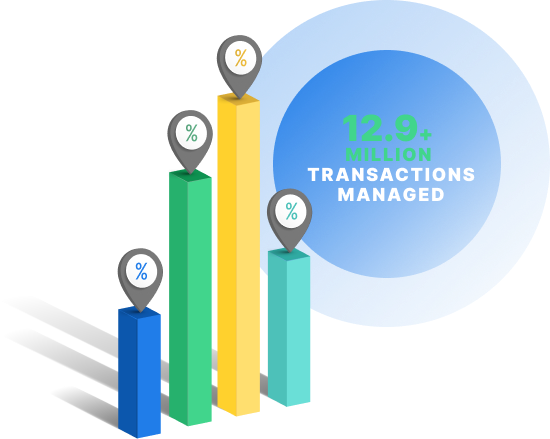 Call 888-601-5359 or contact us online today for a free evaluation