30 of Our Favorite Content Creation Tools in 2024
September 1, 2023
14 minute read

Abbey is a digital marketer, copywriter, and lead editor. She has worked on over 200 client campaigns and WebFX, and she specializes in marketing strategy analysis and industry-specific digital marketing plans. Outside of writing and editing, you'll likely find her taking pictures of her cat, making a new playlist, or tending to her houseplants.
Creating content for your website, social media, and email is essential for marketing. There are plenty of tools available to simplify the process and make it easier to create content.
We will break down the top 30 content creation tools to help you with every part of the process. Here are the types of digital content creation tools we will cover:
Jump to any category to get started!
Don't miss our Marketing Manager Insider emails!
Join 200,000 smart marketers and get the month's hottest marketing news and insights delivered straight to your inbox!
Enter your email below:
Inline Subscription Form – CTA 72
"*" indicates required fields
(Don't worry, we'll never share your information!)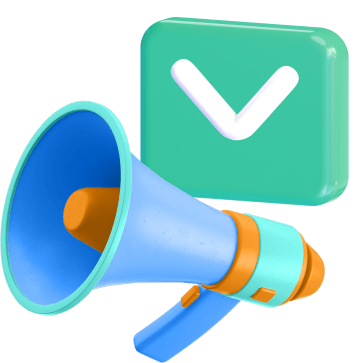 Free content creation tools
To kick off this page, let's look at some free content creation tools you can use for various parts of the process.
1. Canva

Starting off our list is Canva, a photo editing tool that lets you create images for your blog, email, social media, and more. With Canva, you can try out free templates for any content you need. You can also add layers, text, and more to create branded images for any occasion.
2. Grammarly

Grammarly is a well-loved content editing tool that lets you edit your content for free, either within the Grammarly platform or through an extension. Grammarly makes it easy to get clean, cohesive copy that converts. Plus, you can also use it for a quick email!
3. Audacity

If you want to edit audio content, Audacity is a great free option. Audacity is an open-source audio editing platform that you can use to snip, shorten, and layer audio. You can create podcasts, video voiceovers, and more, all at no cost.
4. Feedly

Up next on our list of free content creation tools, Feedly compiles articles and topics from various news sources and creates a simple, accessible feed of information. Feedly is ideal for finding topic inspiration, staying up to date with current marketing trends, and learning more about your industry.
With Feedly, you can use other web content as inspiration and start creating more for your audience.
5. Google Trends

Google Trends is a free tool from Google that lets you look at search volume for any term. They also show what topics are trending currently around the world. If you need some help coming up with topics for your content, this tool is a great place to start!
Content research tools
Research is a key part of content creation. Below are six different content creation tools you can use to start diving into the process.
6. Keywords Everywhere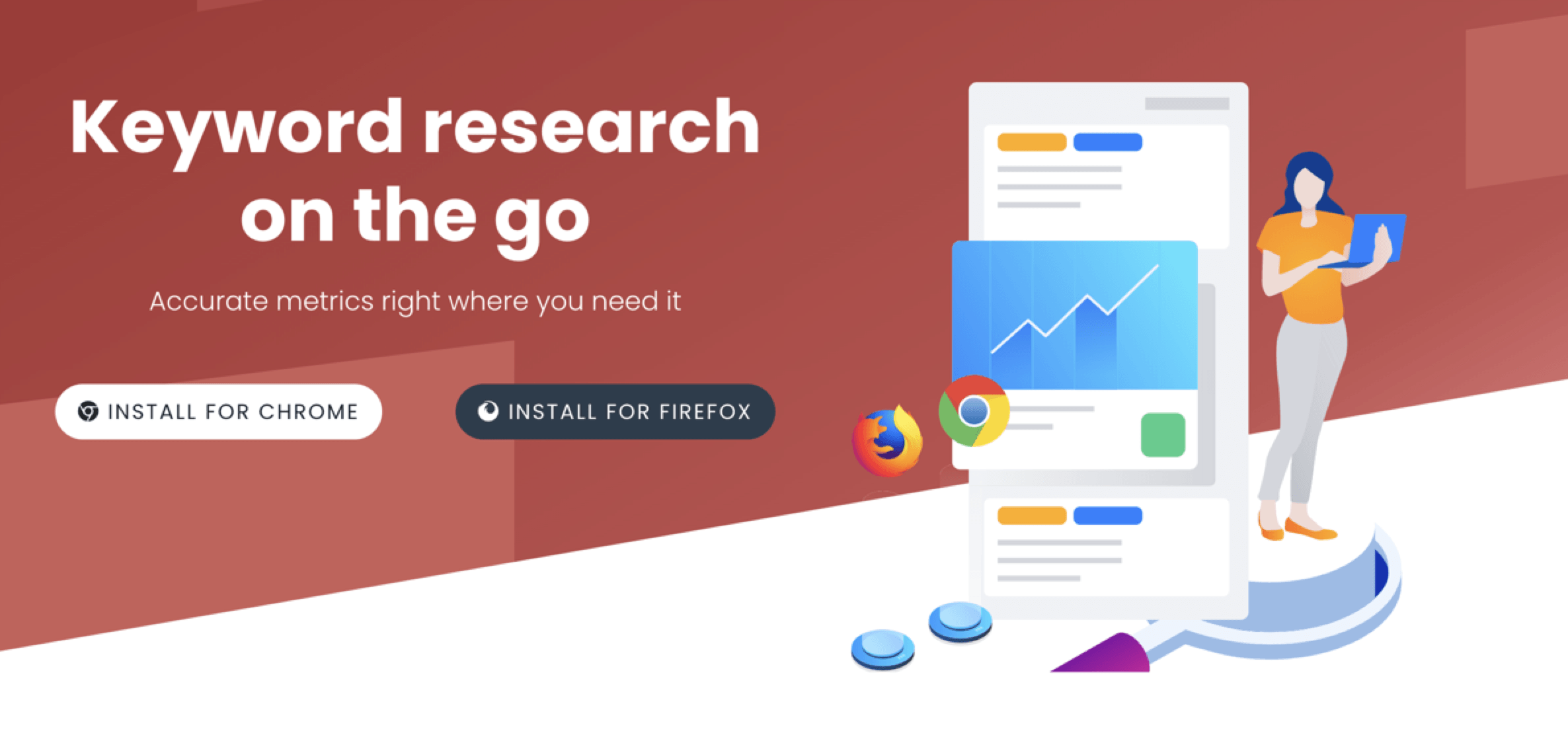 Keywords Everywhere is a browser add-on for keyword research. With Keywords Everywhere, you enter your term into the search bar (with the add-on activated) and the sidebar will show related keyword results, traffic, cost-per-click (CPC), and search volume.
This tool makes it easier to do your keyword research and find gaps in search intent.
7. Ahrefs

Ahrefs is your all-in-one tool for search engine optimization (SEO) purposes. With Ahrefs, you can analyze your competitors, look for new keywords, generate topics for content, and track your page's performance. If you want to focus on rankings and generating leads, Ahrefs is a must-have tool.
8. BuzzSumo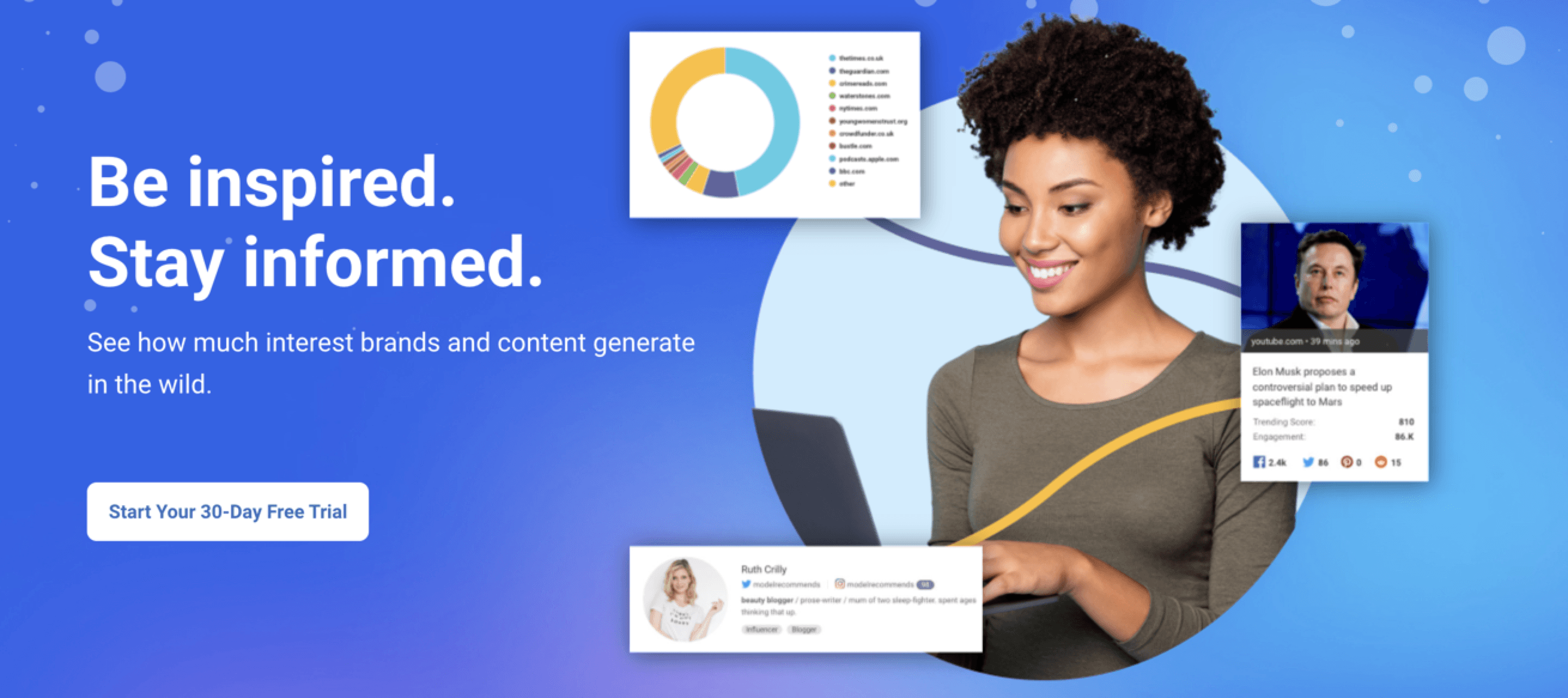 BuzzSumo is a research tool that pulls in data from articles and industries into convenient channels for their users. Their product constantly crawls the web and pulls in data for marketers to analyze and sort through.
With BuzzSumo, you get access to a database of content gathered over years, allowing you to learn more about any industry you want to target.
9. KeywordsFX

KeywordsFX is our keyword suggestion tool that makes finding new keywords for your content a breeze. You can use our free tool to find short- and long-form keywords related to your target term. Plus, this tool is free, so you can do keyword research and expert your results easily.
10. Survey Monkey

Survey Monkey lets you create surveys and send them out to your customers, leads, or email subscribers. You can integrate Survey Monkey with other tools, making it easy to compile your survey data in one place.
This tool is excellent for doing firsthand research, whether you want to know more about customers' experiences or industry trends.
Content writing tools
The best content creation tools will help you get your ideas from pen to paper — or fingers to keys. Here are some content writing tools to help you get started.
11. Copyscape
Copyscape starts the list of digital content creation tools for writing. This plagiarism checker helps you avoid duplicate content. You can either enter a link or a block of text into their search bar, and the software will check your page against others across the web.
It will pull any content that pings as a match and help you see if you are being plagiarized, or if your content is matching existing material.
12. Evernote

Evernote is an all-in-one notetaking and scheduling application. In terms of content, you can use Evernote to write, record, schedule, and plan content creation tasks ahead of time. It also connects with Google Calendar to make it easier to track and plan copy deadlines.
13. Trello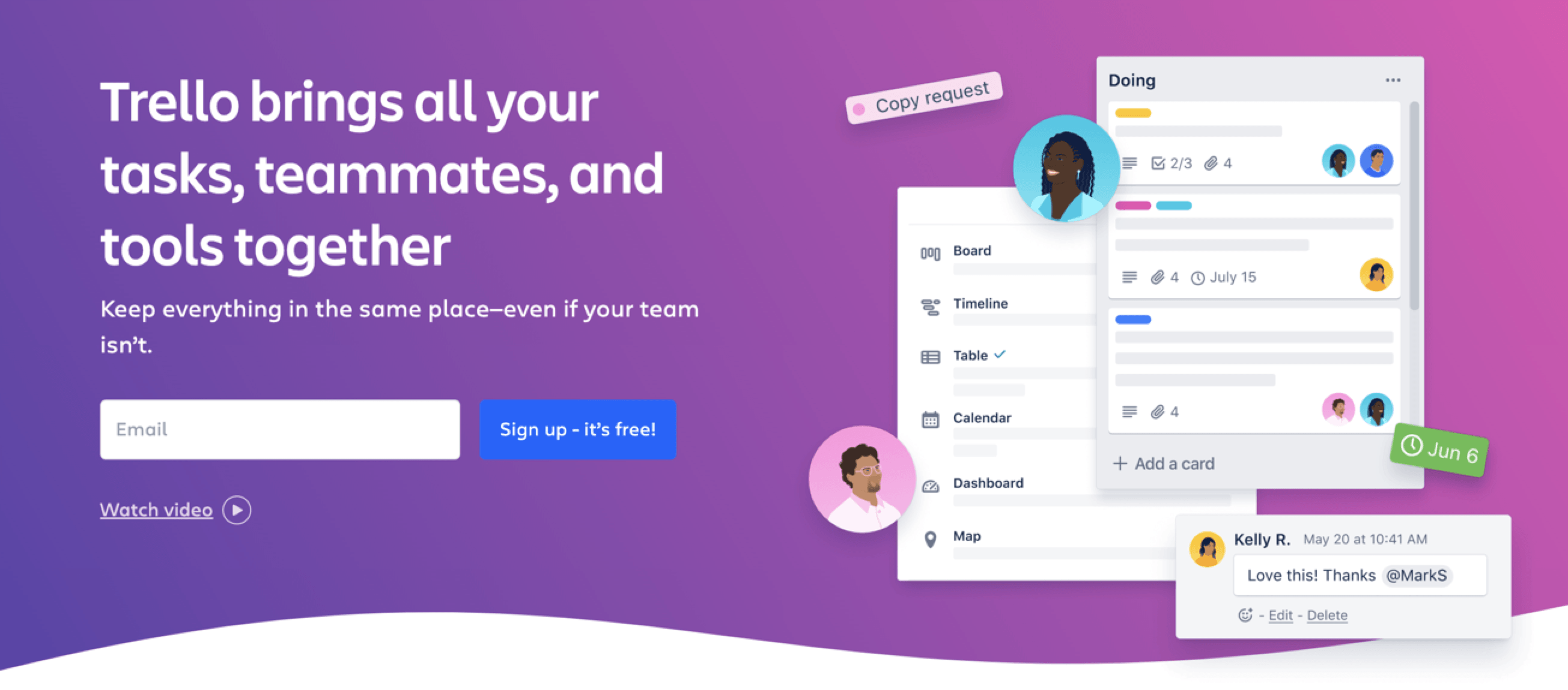 Trello is another content management system (CMS) that lets teams divide up and track tasks. This tool is helpful for finding and monitoring your workflow as you produce content online. Trello also helps with content mapping by organizing your projects and topics in neat to-dos so you can see how they relate.
You can use Trello for written content, designs, videos, and more!
14. Google Docs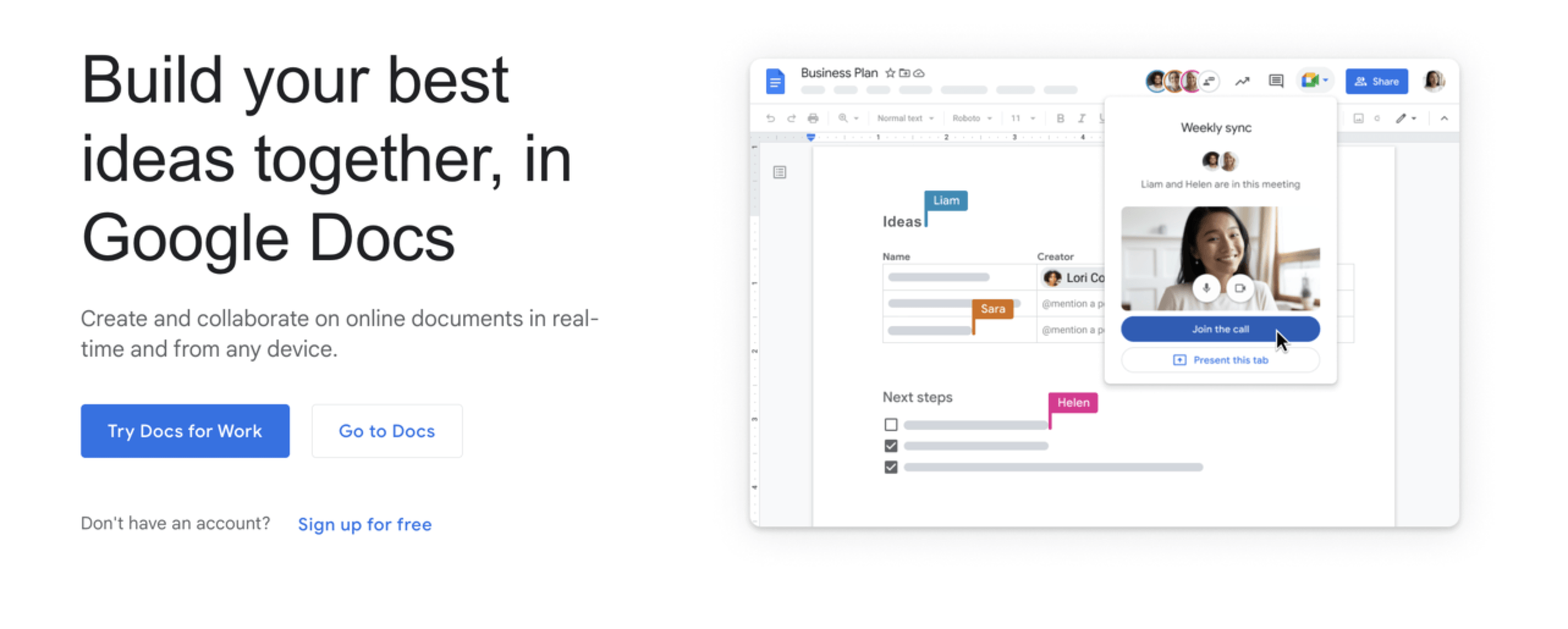 Google Docs is Google's free document creation platform that makes it easy to write and collaborate across teams. All Google Docs are stored online in the cloud, or you can download them to your computer to work offline. All changes come through to all team members, and you can even edit a document live, together.
15. Meta Tags

Meta Tags lets you draft meta information for your blog posts and preview what it will look like across the web. This tool is excellent for helping you stay within the character limits for meta information.
Image creation tools
Content includes everything from images and infographics to blog posts and videos. The content creation tools below focus on images specifically.
16. Adobe Lightroom

Adobe Lightroom is a photo editing tool that makes it simple to get seamless, attractive photos for your website and marketing materials. If you have a photographer on your team, they can use Lightroom to edit your original photos into the ideal promotional images.
This is the more accessible tool from Adobe that even beginners can use for photo editing.
17. Dall-E 2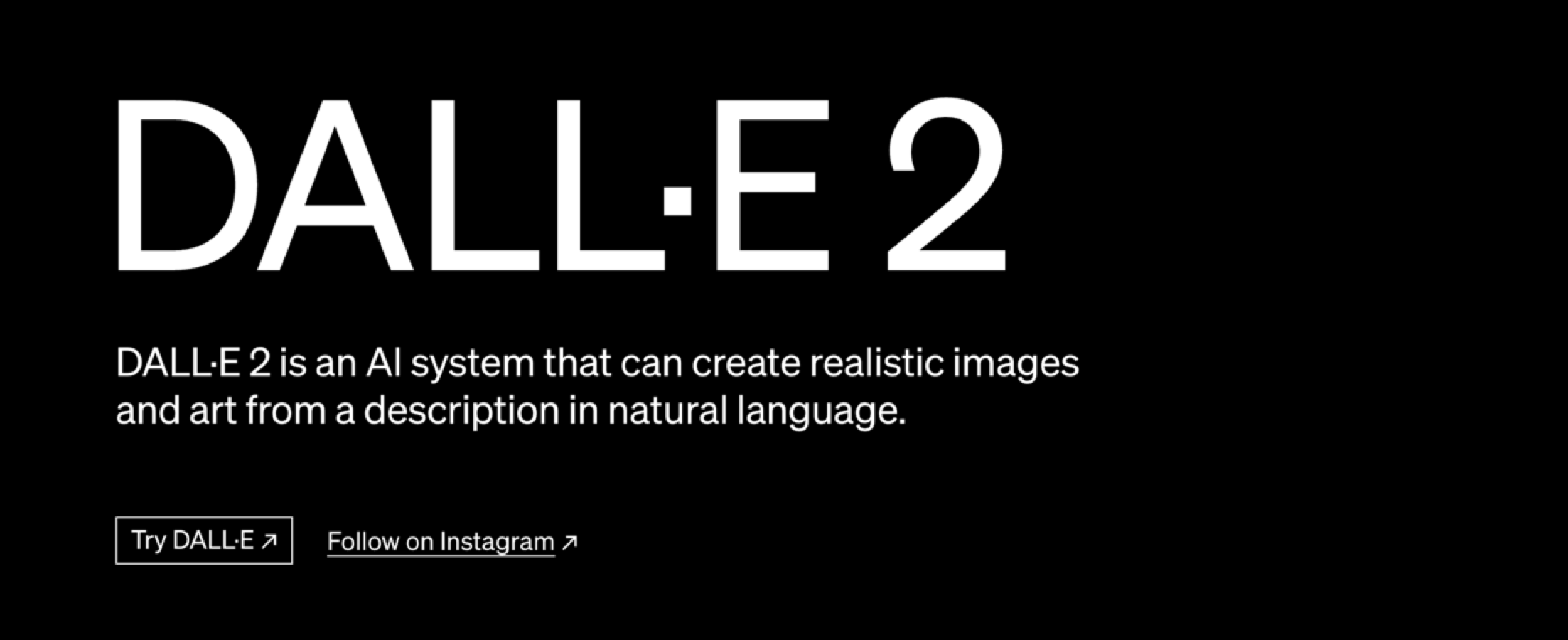 Dall-E 2 is an artificial intelligence (AI) image generator. You enter your text into the description box, and Dall-E will create a sample of AI images from its interpretation of your text. You can use this tool for free or pay more for extra images a month.
Read: How to Use Dall-E for Blog Images
18. Photoshop

Photoshop is another photo editing tool from Adobe, but it is separate from Lightroom. While Lightroom is great for editing and photo management, Photoshop has a more complete photo editing suite with in-depth applications.
Most professional photographers use both for different purposes, but you can decide which one suits your needs best!
19. Picmonkey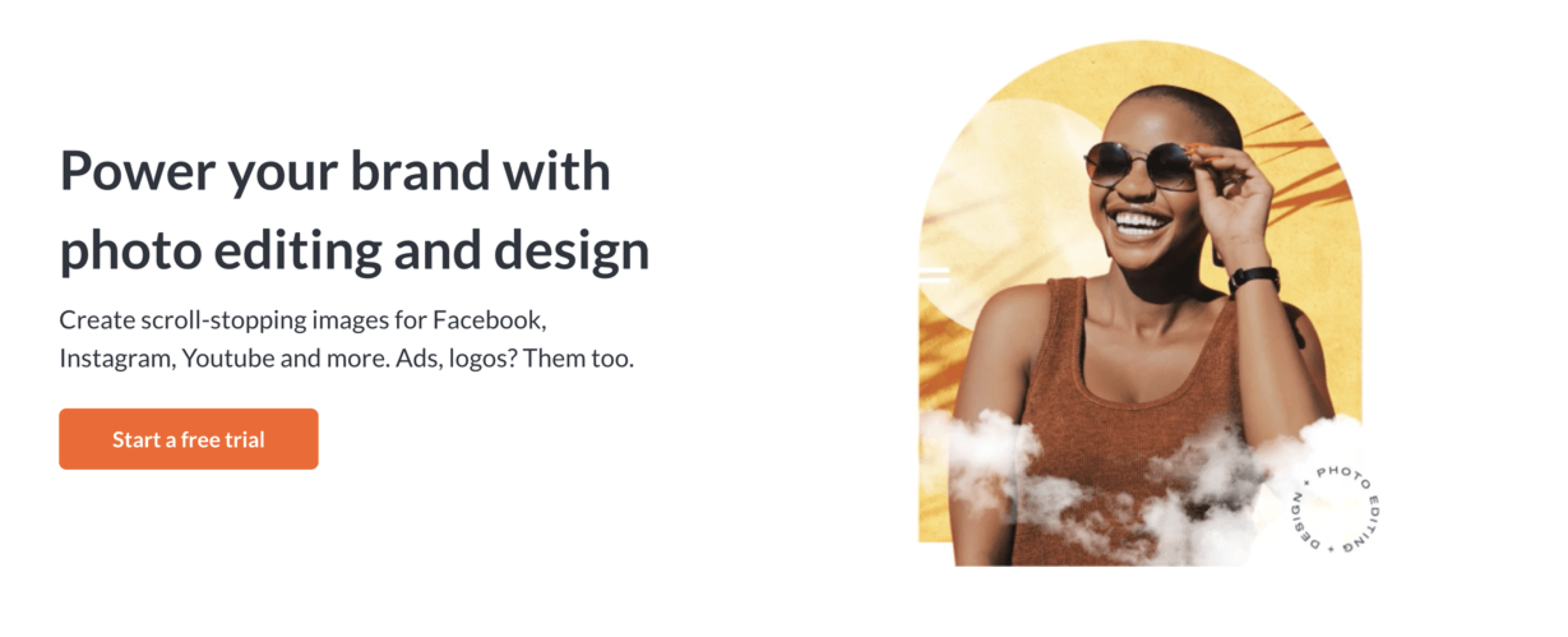 Picmonkey is an accessible photo editor for social sites, marketing materials, and more. You can upload your photos or work with one of the existing templates to create and launch images anywhere you need them.
20. Storyblocks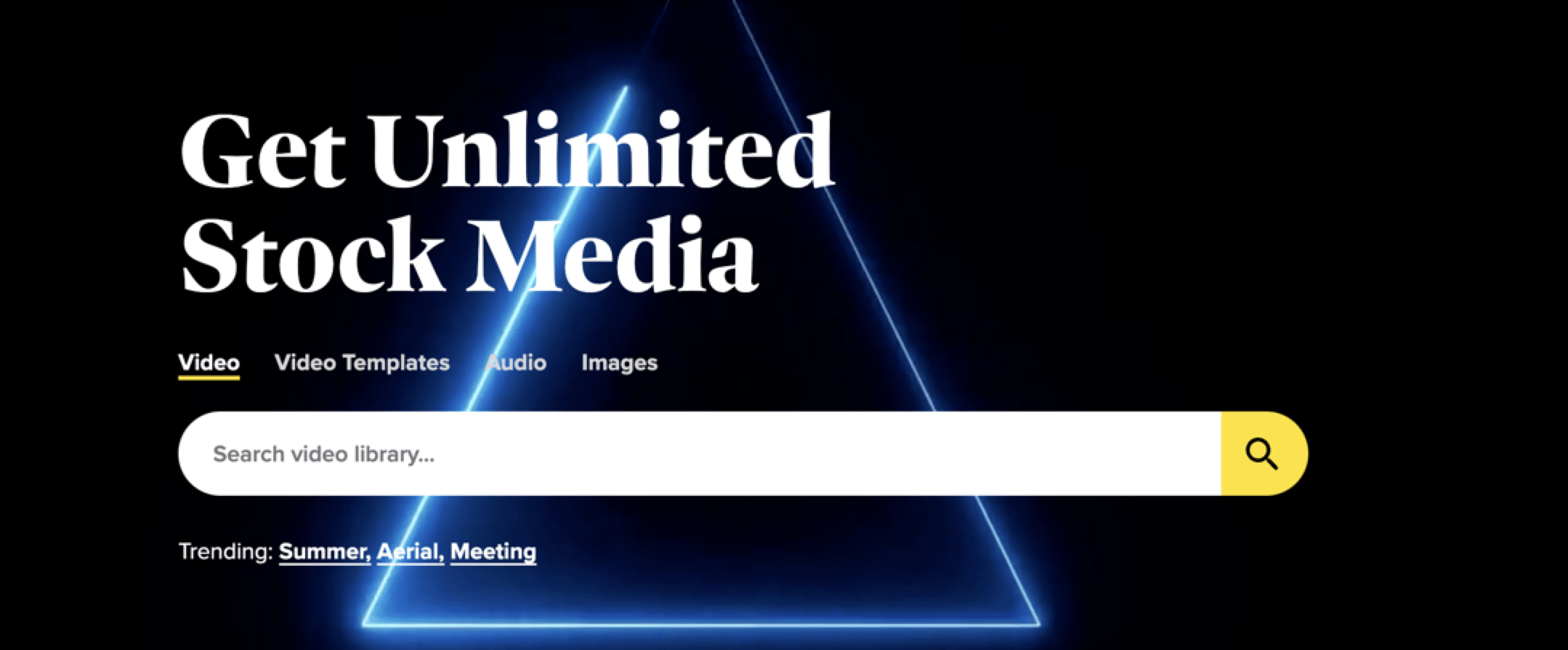 Storyblocks is a database full of accessible stock footage, including video, audio, images, and more. You can use Storyblocks to get images for blog posts, social posts, and more. If you don't have a professional graphic designer or photographer, this is a great alternative.
Video tools
If you use videos in your marketing strategy, editing tools are a must. Try best content creation tools for videos below!
21. iMovie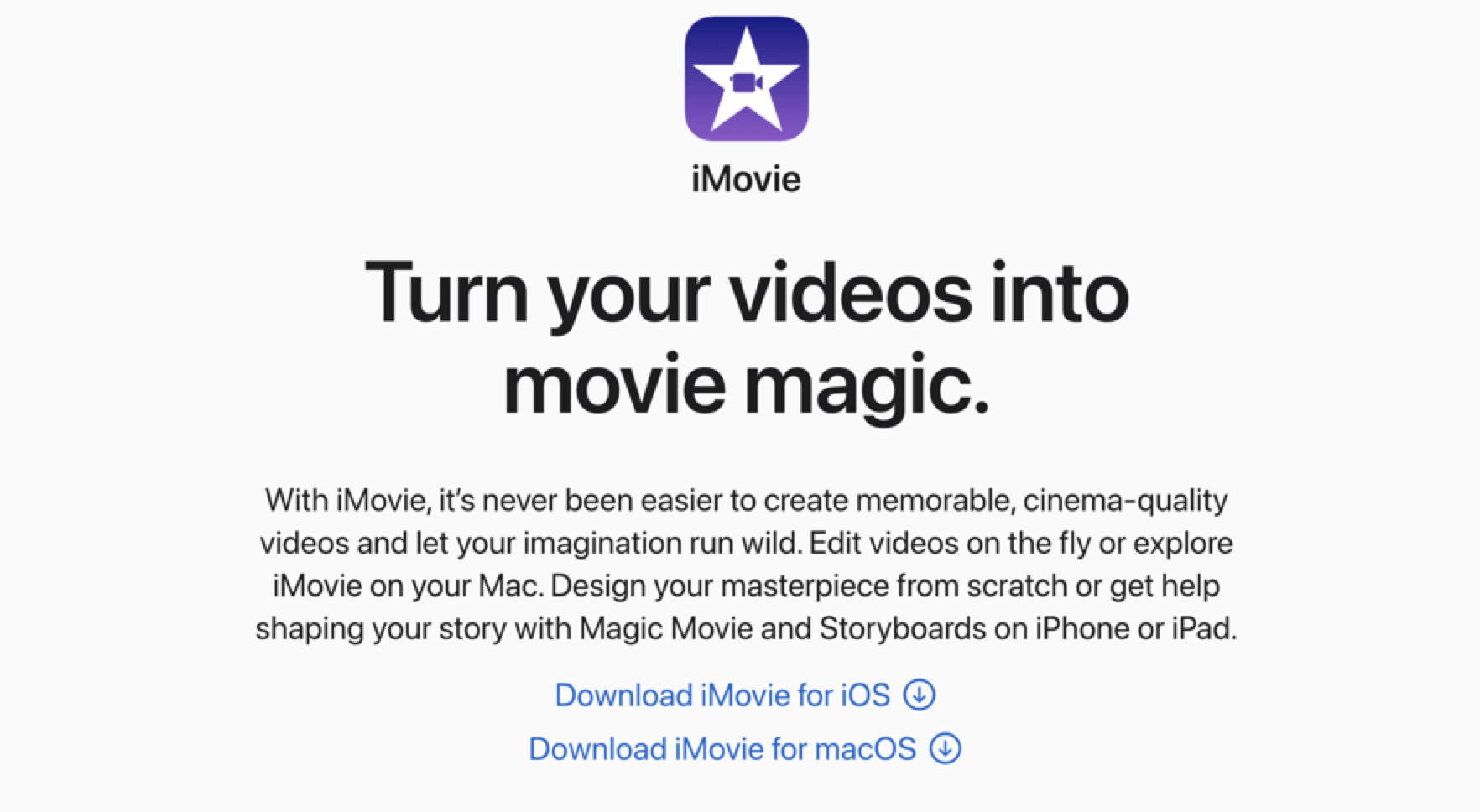 iMovie is a video editing software for MacOS. This software is incredibly user-friendly and makes it easy to edit and process videos on your MacBook, iPad, or even an iPhone. This option is best for Mac users who want an easy way to clip together and export marketing video material.
22. Adobe Premiere Pro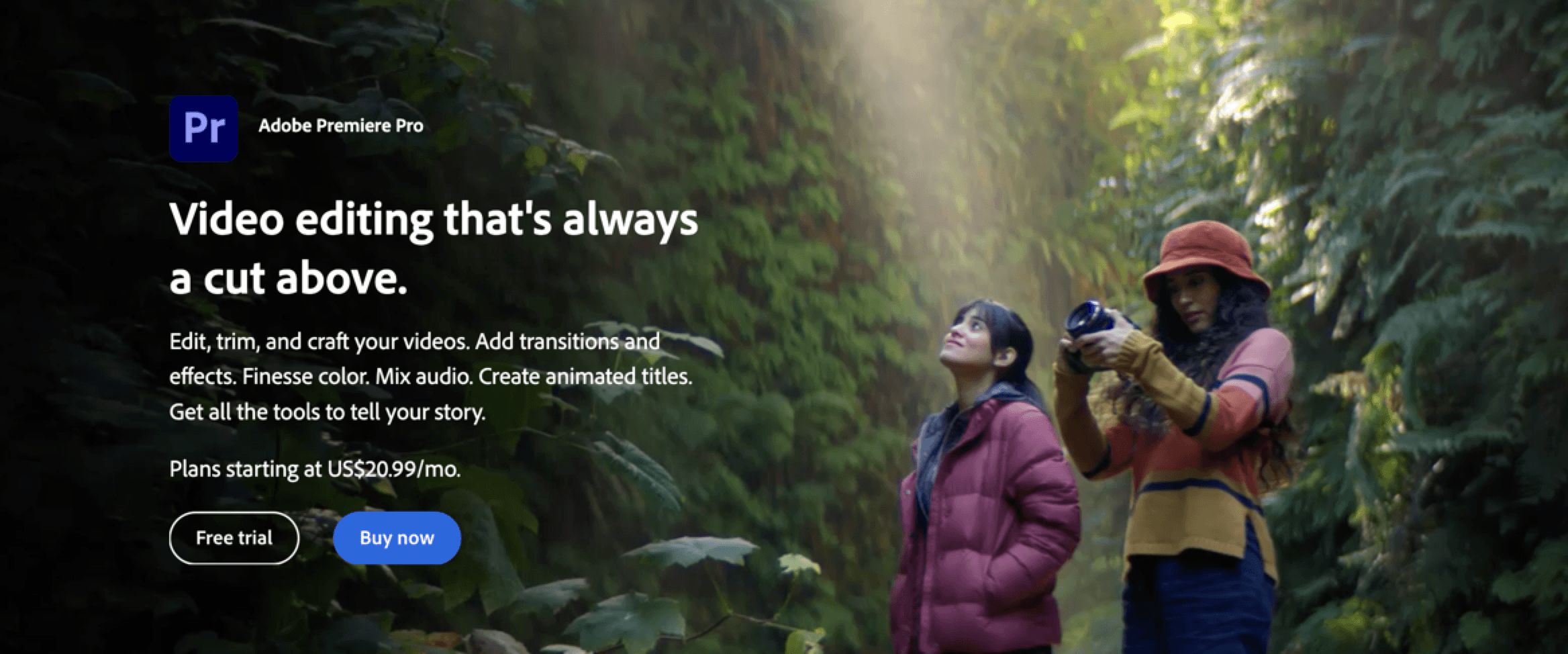 Adobe Premiere Pro is a more advanced video editing software for all users. You can perform in-depth edits, including cutting, merging, creating overlays, and more. This software also includes text-based editing to help you create rough cuts quickly through voiceovers, dialogue, and captions.
23. Filmora

Filmora lets you harness the power of AI to create captivating videos. This intuitive platform makes editing video, audio, color, and more for a better user experience. Plus, Filmora has plenty of stock footage to work with and create the perfect video for your site.
24. Final Cut Pro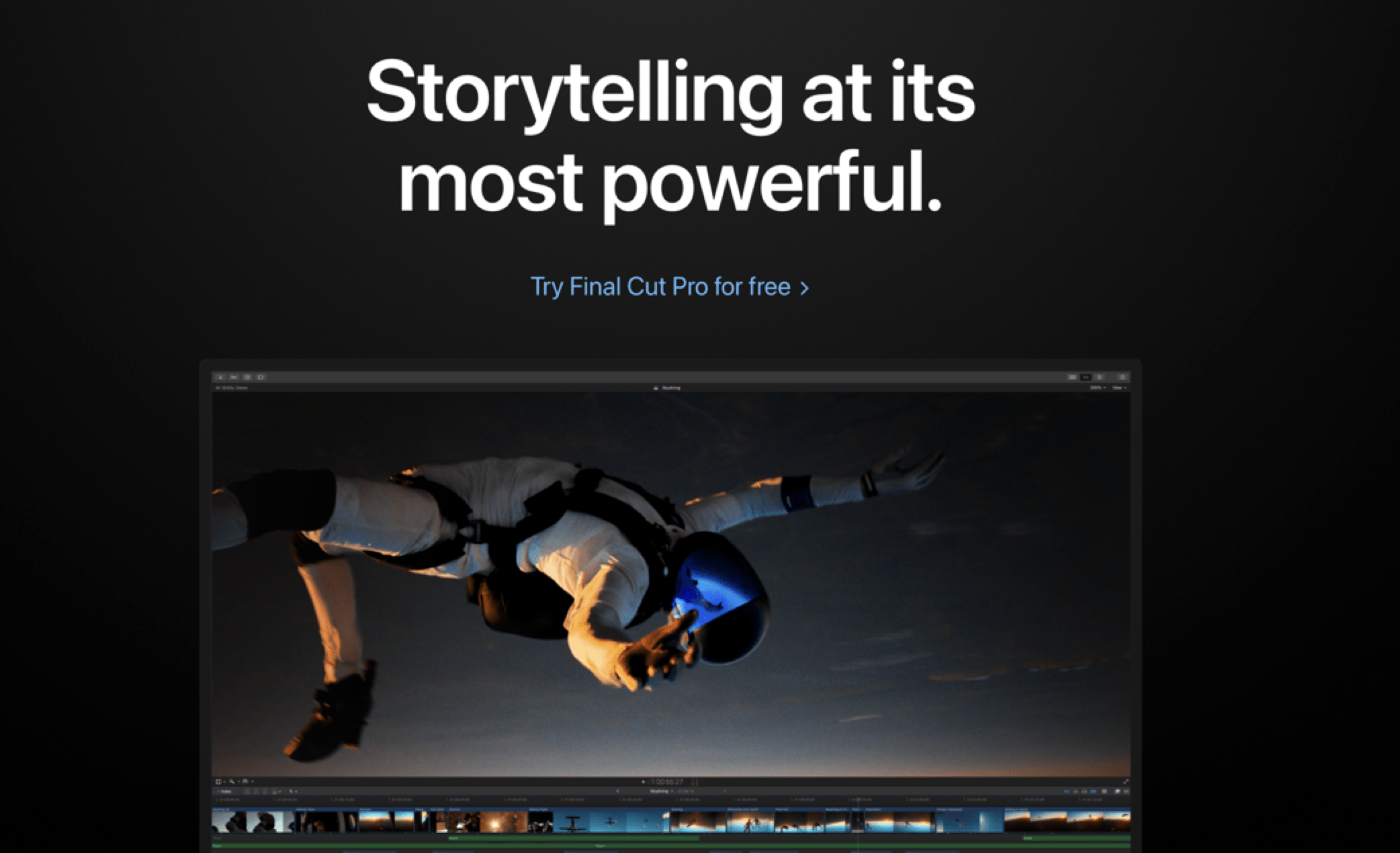 Final Cut Pro is a more cinematic version of iMovie from Apple. With Final Cut, you can create cinematic masterpieces with any camera — even your iPhone. If you want the most professional, detailed video editing software, Final Cut is an excellent option.
25. Splasheo

Splasheo is a video editing software specifically created for short-form video. With the rise of TikTok and Instagram Reels, short-form video is more popular than ever. This tool lets you upload and edit your video with user-friendly controls.
Content testing tools
Some digital content creation tools help you track your content long after it's published. The tools below make sure that your content performs well month after month.
26. Optimizely

Optimizely is the leading tool for running A/B tests on your website or pages. The experiment package lets you create unlimited tests for your content, which can help you decide what works for your audience and what needs work.
27. Hotjar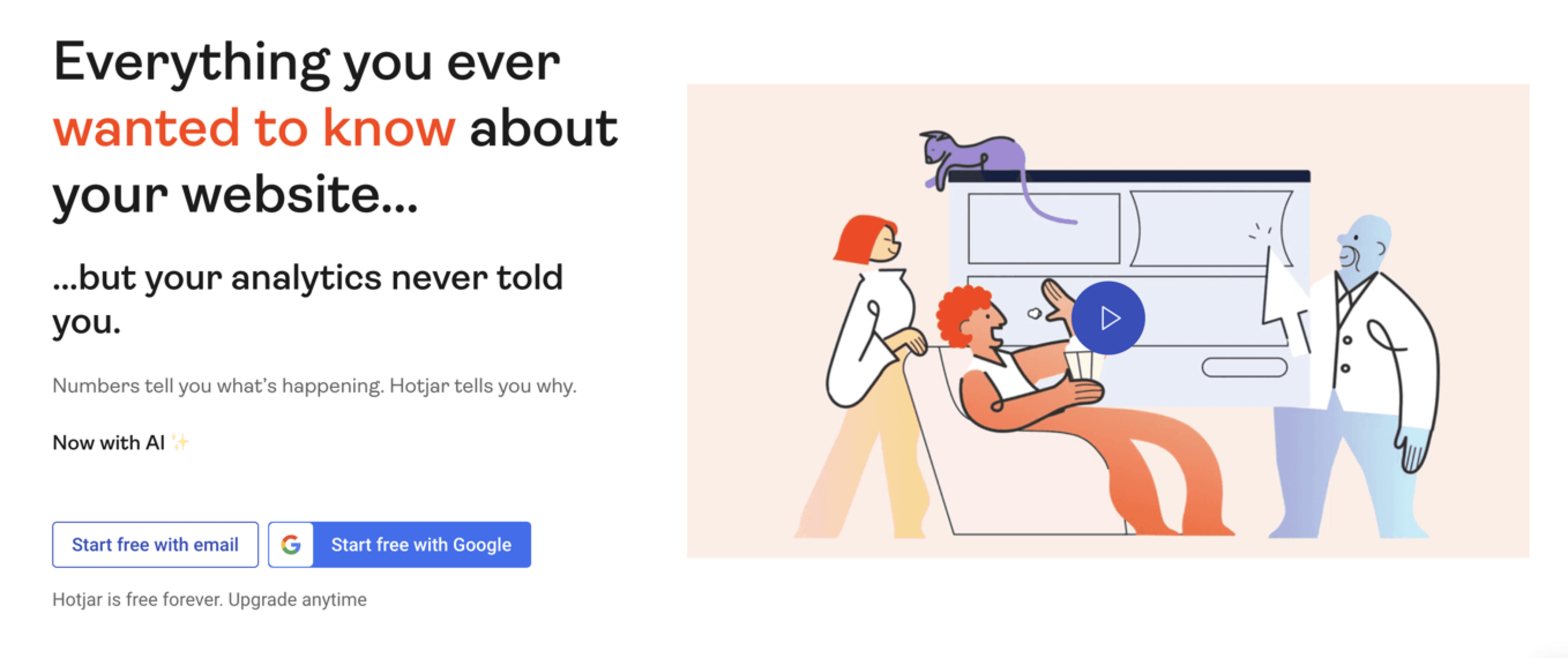 Hotjar lets you optimize your content to make the most impact. Their heatmaps point out what specific parts of your page get the most traffic, and which get skipped. With different testing options like surveys and interviews, you can create pages that keep your audience interested.
28. CrazyEgg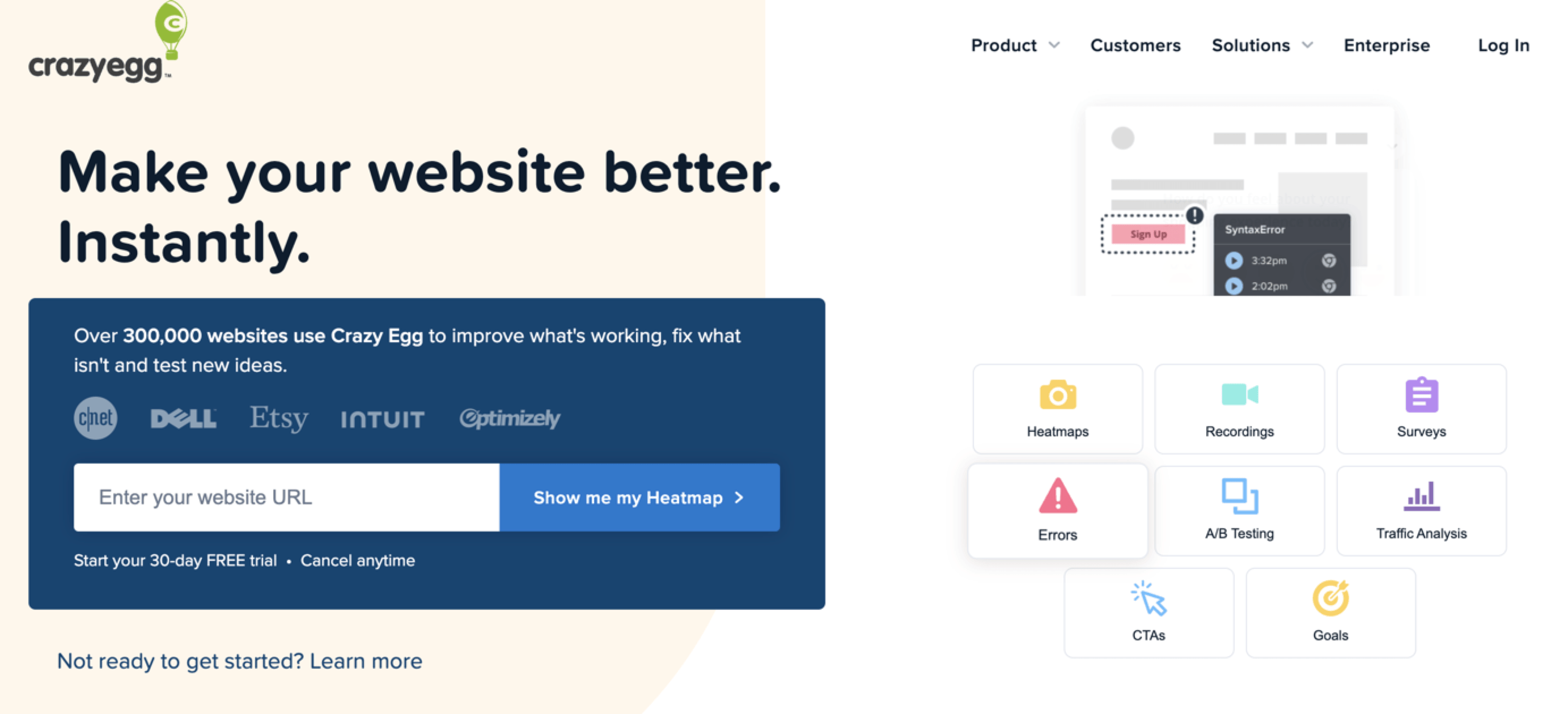 CrazyEgg offers user experience (UX) testing for ecommerce websites and beyond. They integrate with Shopify for simple tracking on your online store, and they also offer A/B testing and heatmaps to help you see what content leads to conversions.
29. Loop11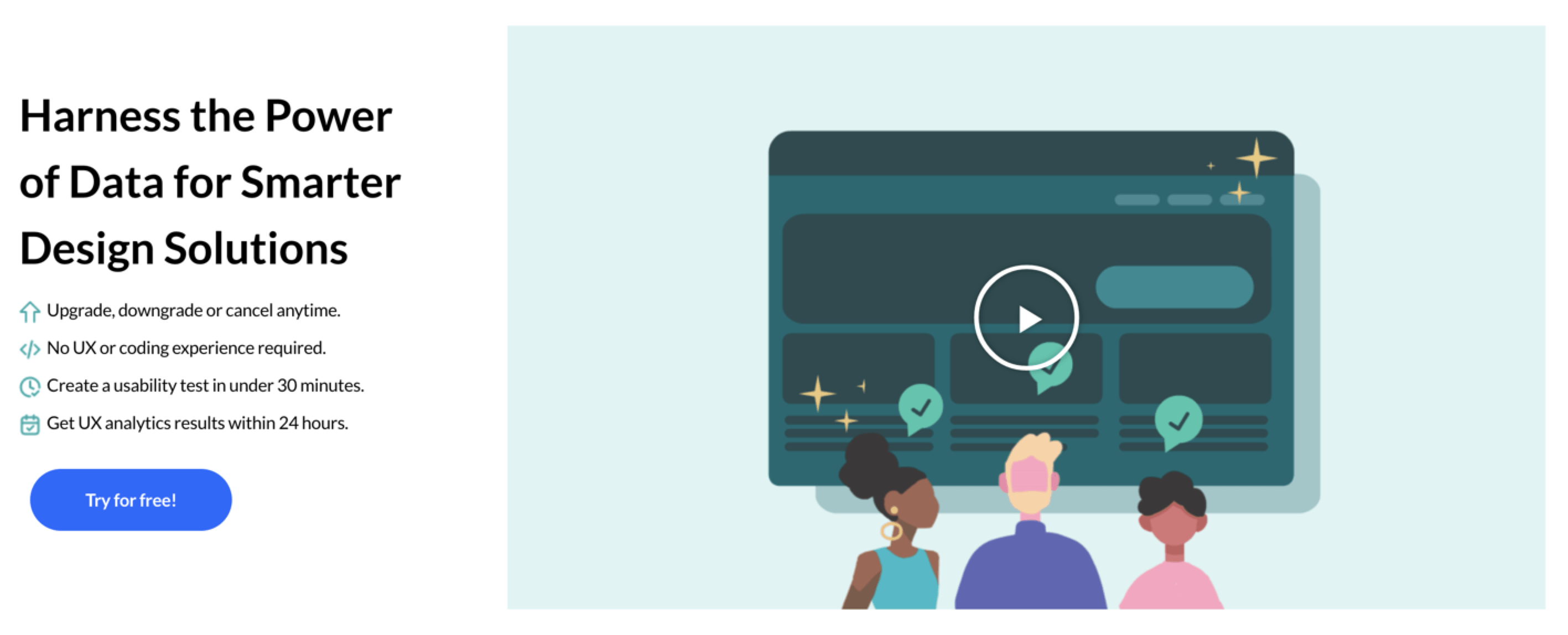 Much like the other testing tools, Loop11 is a dedicated UX testing program that makes it simple to test your pages with your users. They offer unlimited tests and multiple testing methods to help you learn as much as possible.
With Loop11, you can either use your own participants or dip into their pool of testers.
30. Usability Hub

Usability Hub is a remote research platform that helps you make better design decisions by checking them with real users. You can submit designs and pages and use surveys, polls, preference tests, and more to get real feedback on them.
Usability Hub helps you take the guesswork out of your designs and boost traffic.
Our digital marketing campaigns impact the metrics that improve your bottom line.
See More Results

WebFX has driven the following results for clients:

$3 billion
In client revenue

7.8 million
Leads for our clients

5.2 million
Client phone calls
Implement the best content creation tools with WebFX
Now that you have tools to create content on your own it's time to jump into content creation. Want some help? Look no further than WebFX!
Our content marketing services take the weight of content creation off your plate. With our team of 100+ content writers, we will generate content that fits your branding and style while minimizing your workload.
Contact us online to learn more about how WebFX will boost your conversions with professional web content!
Abbey is a digital marketer, copywriter, and lead editor. She has worked on over 200 client campaigns and WebFX, and she specializes in marketing strategy analysis and industry-specific digital marketing plans. Outside of writing and editing, you'll likely find her taking pictures of her cat, making a new playlist, or tending to her houseplants.

WebFX is a full-service marketing agency with 1000+ client reviews and a 4.9-star rating on Clutch! Find out how our expert team and revenue-accelerating tech can drive results for you! Learn more
Try our free Marketing Calculator
Craft a tailored online marketing strategy! Utilize our free Internet marketing calculator for a custom plan based on your location, reach, timeframe, and budget.
Plan Your Marketing Budget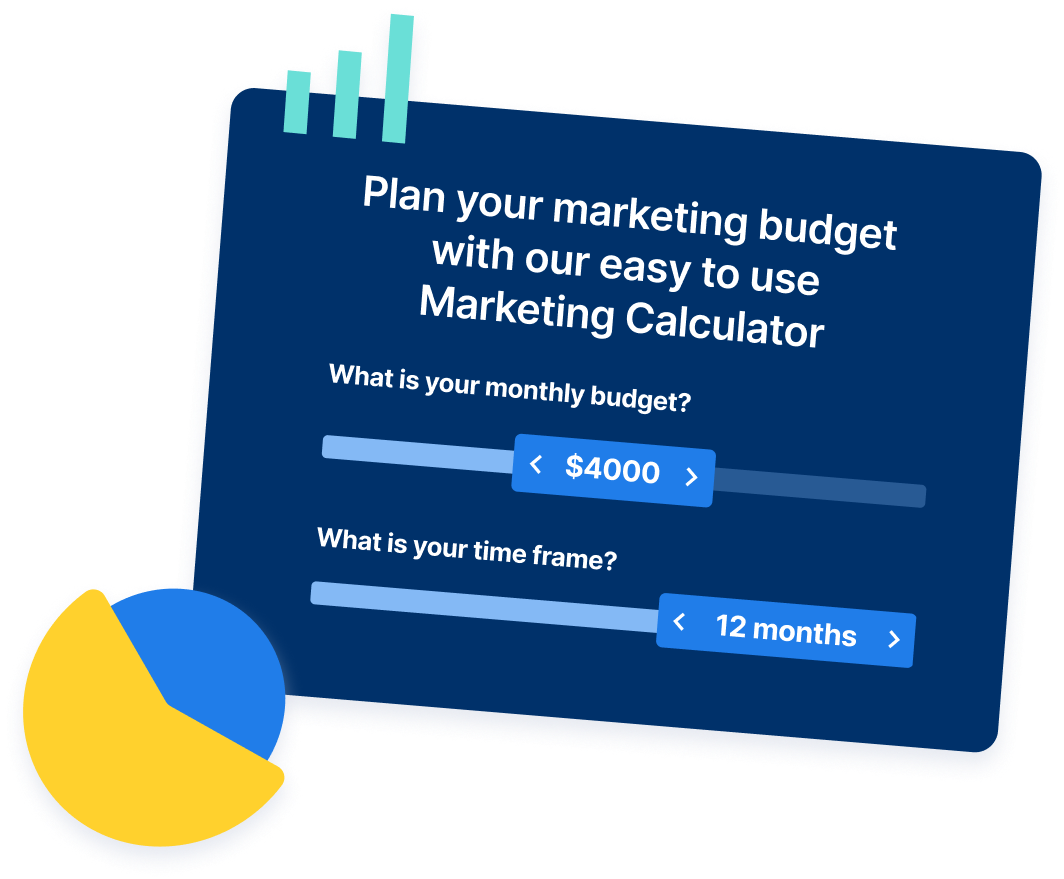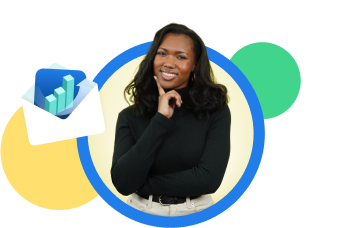 Looking for More?
Get expert ideas, industry updates, case studies, and more straight to your inbox to help you level up and get ahead.
"*" indicates required fields
Try our free Marketing Calculator
Craft a tailored online marketing strategy! Utilize our free Internet marketing calculator for a custom plan based on your location, reach, timeframe, and budget.
Plan Your Marketing Budget