9 Ways to Reach Your Customers with Email Marketing
Email marketing is one of the best strategies available to market your company – the cost is low, and the return is high. Email marketing is known for its astronomical ROI, which is $38 profit for every $1 spent.
But how can you make the most of your email marketing campaign? How can you stand out in the inbox and do something that's completely different from your competition?
With a team of 500+ experts, WebFX can offer your company the guidance you need to run a successful and worthwhile email marketing campaign. You can call 888-601-5359 or contact us online for help getting started today!
We've also compiled some of our favorite marketing ideas that will help you create unique emails to drive conversions and increase customers.
We'll talk about some of the reasons why you should adopt an email marketing campaign if you haven't already.
We foster and form long-term partnerships so that your business has long-term results.
Over 90% of WebFX clients continue partnering with us into year 2 of their campaign.
Hear from Our Happy Customers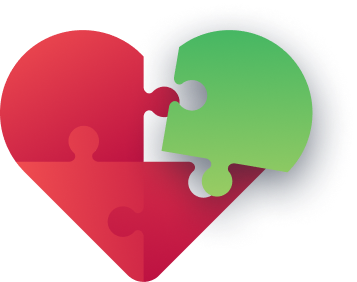 Why email marketing?
With all the digital marketing strategies available, what makes email marketing one of the best? Before we talk about unique campaign ideas, we'll talk about some of the reasons email marketing should be a definite part of your strategy.
1. Email is used around the world
Of all the marketing techniques available, email is a form of communication that has been adopted around the world.
By 2024 4,5 billion people around the world are expected to use email. And currently, 92% of adults that have access to Internet use email – 61% of them using it every day.
Plus, when it comes to communicating with brands through other channels like social or SMS vs. email marketing, 74% of users say email is their preferred form of communication.

With these numbers, you can conclude that email is a sure-fire way to reach a huge portion of your audience.
2. High ROI
ROI, or return on investment, is the amount of money you make for every dollar you spend. You want a high ROI because that means you're getting more for your money, and spending it wisely.
The average ROI of an email marketing campaign is 3800%, and 77% of that ROI is derived from segmented, targeted, and triggered campaigns.

3. Great engagement
Overall, users engage more with email than they do with other forms of digital marketing.
For example, your email is six times more likely to get clicks than a tweet. You can use engaging elements in your emails such as photos, videos, gifs, buttons, and more – and though you can use some of those things in a tweet, emails provide the textual content that a tweet can't.
Also, your message is five times more likely to be seen if you put it in an email as opposed to Facebook.
4. Creates conversions
Conversions are one of the biggest goals of digital marketing – and conversion rates for emails are considerably high.
In comparison to search engines and social media, email marketing conversion rates are the highest at 4.24% of visitors making a purchase, while search engines see 2.49% of visitors making purchases and only 0.59% for social media.

5. You can personalize each email
When you think of each tweet that goes out to your followers, or each post that you make on Facebook, there are ways to target your audience, but you can't personalize it to each viewer.
With email marketing, however, you can personalize each email to address each recipient. If you're not sure how personalization affects your email marketing campaign – trust us, it's a lot!
When you personalize an email, you'll see up to six times higher transaction rates. Not to mention, emails with a personalized subject line is 26% more likely to be opened than those that have a generic subject line.

As far as personalization in general, you can personalize your subject lines, and you can even go as far as using the recipient's name in the opening of the email.
You can also personalize your campaigns so that users interested in specific products or services will receive emails related to those interests.
In fact, those segmented and targeted emails generate 58% of revenue.
6. Real-time deliver
As opposed to a direct mail campaign (or any other form of traditional marketing), your email recipients receive your message in real time.
Whether or not they'll see your message the minute it arrives in their inbox is hard to tell, but regardless, when you send an email, it gets to the recipient in a matter of seconds.
Direct mailers can take days to deliver – not to mention, with email marketing, you don't have to pay for postage.
7. Increased and easier communication
With email marketing, it's easy to start and keep a conversation with your current and potential customers.
For example, if you send out a monthly newsletter that talks about one of your new products, email allows your customers to reach out to you quickly and easily with any questions they may have. You can also use email blasts to send a single email to your entire subscriber list. And likewise, you'll have the opportunity to reply quickly and easily – essentially creating an open line of conversation with your customers.
Accessibility is something that all customers look for – especially when they're uninterested in your product. They want their questions answered before they spend their money on something from your company.
8. Easy to track
If you're running a direct mail campaign, you'll never know whether or not the mailer you sent ended up in a filing cabinet, in the trash, or if it was even opened at all. This can be a huge waste of money – both in postage and in paper products.
It also is extremely difficult to know what is and isn't working in your mailing campaign, because for those that did open your mailer, you have no way of knowing what parts recipients read, what parts they want to know more about, or what parts they were uninterested in.

Email marketing allows you to easily track your emails so you know exactly who opened them, how many times, and when.
You'll also be able to track what links your subscribers clicked in the email – which lets you know if the content you're providing is beneficial or if recipients are uninterested.
By tracking your emails, you can craft the perfect content after analyzing what your recipients seem to be interested in, what they're not clicking, and what brings them to your site.
Now that we've talked about eight ways that email marketing is one of the best strategies out there, we'll go over a few unique email marketing ideas for your business.
93% of WebFX customers are extremely satisfied with their digital marketing results.
"Working with WebFX, everything is very organized and strategic. We're only a year into our partnership, and our expectations have definitely been met."
View More Client Testimonials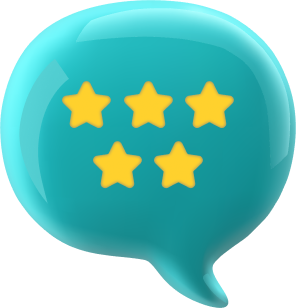 Unique email marketing ideas for your business
44% of email recipients made a purchase from a promotional email in 2015.
But to see a high percentage of purchases from your email marketing campaign, you have to do it right, and you have to stand out in the inbox.
Users won't respond to boring emails that lack engaging elements such as photos and gifs – and even when you use engaging elements, people want to see unique content that sets your company apart.
Here are a few unique email marketing ideas that can help set your company apart in your subscribers' inboxes.
Brand your emails the same way you brand your website
Many companies forget is that email marketing is an extension of their other marketing channels, like their website and social media profiles.
To create a feel of solid branding that is cohesive across more than just one of your marketing channels, you should consider creating emails that have the same look and feel as your website.
If your website is made up of bright pastels and floral patterns, for example, your email should also have some of the same elements to ensure that your branding is cohesive.
If someone is on your website often, they'll come to know your brand's identity – and you want them to know that email is from you the minute they open it.
Birthday emails
One way to show that you know your customers is by celebrating important dates, like birthdays.
When users opt in for your newsletter, you can ask for their birth date, (and, if it's appropriate to your business, other dates like anniversaries).
For example, if your company makes gourmet cat treats, you could ask users for the date of when they adopted their cat, or if you sell jewelry, you could ask for a wedding anniversary.
This can make your customers feel closer to your brand and they'll also appreciate you going the extra mile to wish them a happy day.
Saying you forgot something
A clever way to get users to open your emails is by telling them in the subject line that you forgot to include something in their last purchase.
This tactic will only work if a customer has already purchased from your company, but it's a great way to keep them engaged.
For example, if you've just shipped a customer their order, you could send a follow-up email saying that you forgot to include a coupon code for their next purchase.
The subject line is intriguing, and it can also encourage recipients to visit your site again and look at more products that they might want to buy with their new coupon code.
Custom gifs
As much as the Internet loves gifs, some are just overused, so why not create your own?
Creating custom gifs for your emails takes your campaign to a new level because you're providing something that recipients have never seen before.
If you're a kitchen-ware company, for example, you could create a gif of your newest, most popular product, or a gif of your new collection.
Try creating a gif where your product comes alive to showcase what users are getting when they purchase it.
Giphy.com is a great place to start if you want to craft your own gifs!
Weekly roundups
Another great way to keep users up-to-date with your company is to provide roundup emails with a collection of the most important things that have happened at your company over the past week.
This could include links to blogs that you've posted in the past week, new products you've released, new employees that you've hired, or updates on building products.
In providing these kinds of emails, you allow your customers to feel closer to you and your brand, because they always know what's going on.
Simplify a process
Everyone is a fan of simplicity, and if there's a process that you can streamline for your customers, you should include that in your emails.
For example, if you're an eyewear company that provides the newest and most fashionable frames to your customers, you could let recipients know when their prescription is expiring. This saves them the hassle of wondering when they'll need to visit an eye doctor, and they'll have you to thank.
If you want to take it to the next level, you could personalize the email by providing a list of optometrists in the area so that they can easily contact them to make an appointment.
This kind of email shows that you care for your customers – and they'll appreciate it.
Send how-tos
No matter what kind of product your company provides, content that tells how to use your product to create something unique is an original way to get them motivated to use your products.
You could use this email marketing tactic for nearly any kind of company.
For example, if you're a hair care provider, you could start an email campaign that sends recipients monthly how-tos for a unique hair style that they can achieve with your new mousse.
If you're a clothing store, you could provide how-tos on how to dress up a blouse or how to dress it down to be more casual.
No matter what kind of products you provide, there's always an opportunity to share how to use it uniquely.
Connect your email marketing with your social media marketing
Another way to increase your marketing reach, and to kill two birds with one stone, is to intertwine your email marketing with another marketing campaign, like social media.
For example, if you've just provided a how-to for one of your products, you could encourage users to share the results on your social media page, or to tag you in their post.
This kind of strategy allows your product and brand name to be visibile to a higher number of social media users, and won't just show up to your friends and followers, but the friends and followers of your customers that post as well.
Create holiday campaigns
Holidays can be one of the most stressful times of the year, especially those holidays that require gifts.
Try creating an email campaign around holidays that will help your users come up with the perfect gift – and advertise your products, of course.
If you're a custom cupcake shop, for example, you could create a Mother's Day campaign that showcases the best cupcakes for Mom, and on Halloween, your best cakes for a Halloween party.
You could also include a line that indicates that you bake custom creations year-round and can provide the perfect birthday cakes, too.
If you're a hardware company that sells tools, create a campaign around Father's Day that provides a list of some of the best gift ideas for Dad, and what he can create using the tools you sell.
Email marketing is all about creating content that will benefit your readers, and you can do just that by creating holiday campaigns. Plus, these seasonal emails can set the perfect foundation for a larger holiday marketing strategy.
Time to Level Up Your Sales
Our long list of services helps you grow every aspect of your business with marketing strategies that are proven to increase bottom-line metrics like revenue and conversions.
In the past 5 years, we've managed more than 12.9 MILLION transactions across our client base.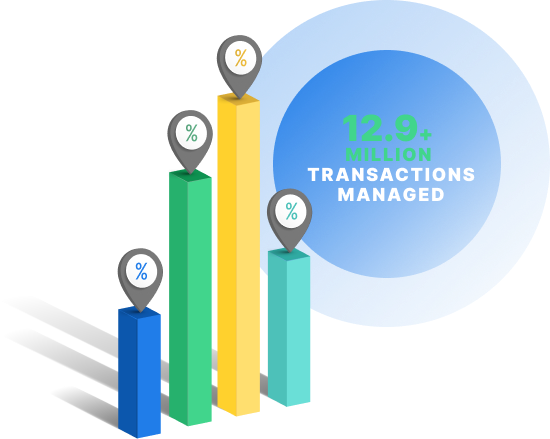 Do you need help creating an email marketing campaign?
At WebFX, we have our own proprietary software that can help you create a custom email marketing campaign for your recipients.
EmailMarketingFX allows you to create a custom email marketing campaign that will appeal to your target customers. You can create subject lines that entice readers to learn more, personalized and segmented content to appeal to each unique user, and tracking to enable you to analyze exactly how each user interacts with your emails.
If you're interested in creating a custom campaign with us, you can also check out our email optimization services, our drip campaign services, or our lead nurture services – all providing something different for your unique needs.
No matter what service you need, we can make sure you get the best possible results with a custom email marketing campaign.
If you're ready to create a custom email marketing campaign for your company, contact us today for a free quote and to talk to a specialist!