5 Ways to Segment Your Email List
Segmentation is one of the most important things you can do if you want to get the most out of your email list. You've already put in the hard work necessary to build an extensive email list, so why wouldn't you make sure that you're delivering effective content to your subscribers?
Segmenting your email list is the process of categorizing members of your list based on whatever criteria you choose. Smart segmentation can result in higher open rates, higher click-through rates, and ultimately higher conversion rates.
On this page, we'll show you exactly what you need to do to segment your email list for maximum returns. Keep reading to learn more, and give us a call at 888-601-5359!
Want to make your email subscriber list more valuable?
Learn How to Increase Email List Value Here!
1. Start with the basics
It's always best to start with the very basic demographic information that differentiates your customers from one another. Not all of your customers want the same thing, after all!
When deciding how to set up these segmentation basics, there are three basic pieces of information you can start with: Age, gender, and location.
Even if you stopped right here, segmenting your list according to those three characteristics would still yield an email list far more effective than an unsegmented one.
Segmenting at this level allows you to get the smaller pieces of personalization correct, from pronoun usage, to product recommendations, to area-specific offers.
It depends greatly on your specific business and the areas that you operate within, but it's usually best to segment according to your different target demographics. For example, your age segments might look like: 18-25, 26-35, 36-45, and 46+.
Your location segments, on the other hand, are greatly dictated by your scope of service. The big point here is to make sure you're focusing on geographic locations that you serve.
Beyond this basic information, here are some other great ways of segmenting your email list:
2. By the scope of your customers' organizations
Let's say you provide a service that's useful to companies of all sizes. Unfortunately, this doesn't mean you can market it to each type of company in the same way.
For example, a small business owner probably doesn't care about whatever enterprise-level functionality your company has to offer. If you send out an email blast to all of your customers (or potential customers) highlighting this enterprise functionality, you only provide value to a fraction of your email list.
In order to avoid sending irrelevant content, you could segment your list into small business clients, mid-size clients, and enterprise-level clients. You can then send three different emails out, each one highlighting a part of your service that's especially appealing to a specific business size.
3. According to your sales funnel
This is a big one.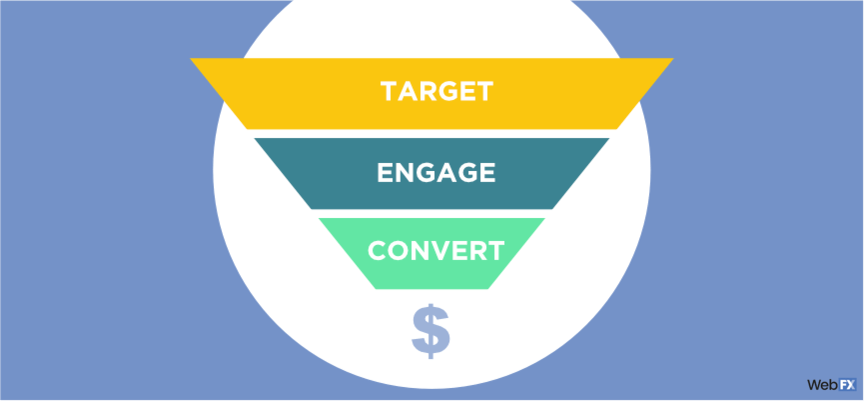 Someone at the top of your sales funnel who opted in on a whim because they wanted free information won't care about that time-sensitive price reduction you're pushing to someone who's at the bottom of your sales funnel.
Likewise, someone who is about to convert would probably not be interested in an introductory email that provides very basic information about a service or product that they've already spent months researching.
By segmenting your email list according to a customer's position in your sales funnel, you can make sure each and every customer gets exactly the type of information and communication that they need.
4. According to behavioral changes
This is a fantastic way of keeping your customer retention as high as possible.
If you have a customer who's loyally bought from you every X months for the past two years, but hasn't purchased anything as of late, you're going to want to send them a certain kind of email. Maybe you want to ask if they need any assistance, if they want to make a purchase, or if they're interested in learning about a new product or service.
Either way, that's a very different email from what you would be sending to a first-time buyer or a perfectly happy customer whose buying behavior hasn't slowed down.
5. Based on past purchases
If you can determine a clear buying pattern for your customers, this is a great way of keeping them up to date on products or services that they'll actually care about.
If you own a pet store, some customers will consistently buy dog food, some will buy cat food, and some will buy birdseed. The ones buying dog food probably don't care about a bird seed promotion, and neither do the cat food customers.
Sending emails that are extremely relevant to previously demonstrated interests is a sure-fire method of keeping both your conversion and retention rates as high as can be.
Time to Level Up Your Sales
Our long list of services helps you grow every aspect of your business with marketing strategies that are proven to increase bottom-line metrics like revenue and conversions.
In the past 5 years, we've managed more than 12.9 MILLION transactions across our client base.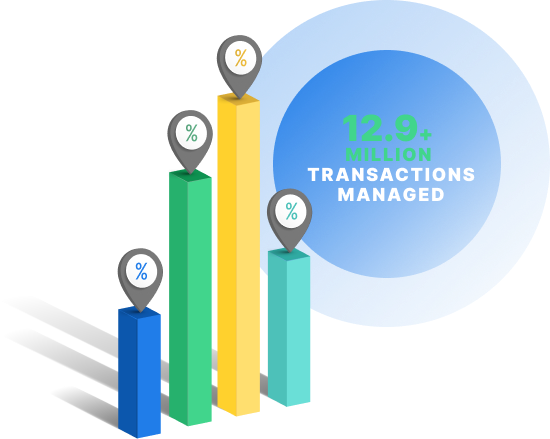 Start segmenting your email list today
These are all great starting points for basic methods of segmenting your email list. The segmentation criteria will differ depending on what industry you're in, what types of customers you serve, and so on, but there will always be some way to distinguish one customer from the next.
If you're looking to start using email list segmentation, WebFX can help! We're a full-service digital marketing agency, and we'd love to help you improve your bottom line.
Our team of expert Internet marketers has years of experience strategizing and executing email marketing campaigns for clients across the country and in a variety of different industries.
Contact us today for more information or a free quote!