Is Email Marketing Still Effective in 2023?
With the rise of social media and other online channels, some people have abandoned email marketing in favor of newer digital marketing strategies.
But email marketing continues to be one of the simplest and most effective methods of marketing your business online.
On this page, we'll take a look at why email marketing is still effective in 2023, as well as some tips you can implement to improve your email marketing strategy today.
If you'd like to speak with an email marketing specialist, you can reach us at 888-601-5359.
We foster and form long-term partnerships so that your business has long-term results.
Over 90% of WebFX clients continue partnering with us into year 2 of their campaign.
Hear from Our Happy Customers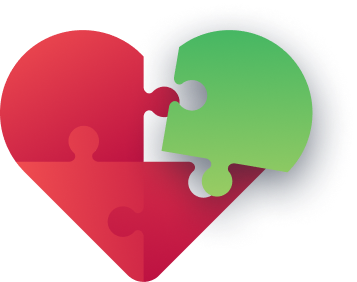 4 benefits of email marketing
Here are a few reasons why email marketing is so beneficial for businesses.
1. Email marketing is targeted
When you run an advertisement on television or in the newspaper, you have no control over who will see your content. You choose where to advertise based on the publication or channel's target audience, and hope their readers and viewers are interested.
However, with email marketing, you can segment your email list based on lead status, demographics, location, and other data. This allows you to send targeted emails based on the needs and interests of your customers. You can also personalize your messages for each customer, which can lead to higher conversion rates.
2. Email marketing increases brand recognition
Email marketing also exposes potential customers to your business and brand.
People may not always be ready to purchase your products or services when they first hear about your business, but sending targeted emails can help you stay top-of-mind with your target audience. Then, when they need the products or services you provide, they will be more likely to choose your business.
3. Email marketing is measurable
With email marketing, you can easily evaluate the success of your campaign by looking at key metrics like open rate, bounce rate, and click-through-rate.
These metrics will give you valuable insights into your customer's behaviors and interests. You can find out what kind of content your customers respond best to and steer your marketing efforts to include similar information.
4. Email marketing is cost-effective
Compared to traditional marketing efforts, email marketing is also cost-effective. You don't have to pay for print, postage, or ad space, or any of the normally associated costs.
This makes email marketing one of the most cost-effective marketing methods, ahead of search, display, and social media marketing. It's also another reason why the importance of email marketing is unmatched.
Email marketing tips for 2023
Next, we'll take a look at five tips to help you get the most out of your email marketing strategy.
1. Personalize your messages
Years ago, marketers could blast generic email messages to customers.
However, with new technology, real time email marketing is gaining momentum, and recipients are interested in receiving personalized messages that cater to their taste and preferences.
Go a step beyond personalized subject lines that contain the recipient's first name. Creating engaging emails can help more people connect with your brand and allow your business to convert more customers.
2. Optimize your emails for mobile devices
The number of emails opened on mobile devices outnumbers emails opened on desktops, and the trend is expected to continue.
This means that it's important to make sure that your emails are optimized to display on mobile devices. People check their email on the go, and they don't want to have to deal with annoying pinch-zoom problems and hard-to-fill-out forms.
3. Make your emails shareable
If your emails contain helpful information, your recipients will likely want to share them with friends and family members.
By adding social share buttons to your emails, you can make it easier for people to share your content with their networks. This can help you increase awareness of your brand and expand your reach online.
You can also highlight successful social media posts in your emails and encourage subscribers to follow you.
4. Include videos and animated content
You can also include videos and animated content in your emails in order to grab the attention of your audience and provide them with more valuable information.
These dynamic elements can also guide recipients to take certain actions, which can have a positive impact on click-through rates.
Not only are graphic elements visually attractive, they can also help enhance user experience and make people more likely to want to find out more information about your business.
5. Create compelling subject lines
33% percent of people decide whether to open emails based solely on subject line.
So if you want more people to open your emails and read your content, you need to create interesting subject lines that encourage them to find out more.
You should brainstorm 10-20 subject lines for each of your emails, then choose the one that you think will best resonate with your target audience. Keep in mind that while subject lines should be creative and engaging, they also need to give recipients an accurate picture of what to expect when they open you're your emails.
Email marketing plans from WebFX
Interested in learning more about how email marketing can increase brand recognition and attract more customers? Check out our email marketing plans and pricing online to choose the option that's best suited for your business.
Contact WebFX today to talk with one of our email marketing experts.