Although there are many forms of Internet marketing your business can use, it may surprise you to learn that one of the first is still one of the most effective: Email.
In fact, email is 40 times more effective than social media in terms of generating conversions. Of the users who receive them, 95% say marketing emails are somewhat or very useful and 70% of people say they open emails from their favorite companies.
So if your franchise isn't yet using email to stay in contact with current and potential customers, you could be missing out on sales and revenue. Keep reading to learn how email marketing can help your business, and a few strategies you can try. If you'd like to speak with an email marketing strategist before reading on, you can reach us at 888-601-5359.
Our digital marketing campaigns impact the metrics that improve your bottom line.
See More Results

WebFX has driven the following results for clients:

$3 billion
In client revenue

7.8 million
Leads for our clients

5.2 million
Client phone calls
The benefits of email marketing for franchises
Although your franchise's corporate marketing team may run an email campaign, your individual location can still benefit from launching your own. When you create and relevant emails, you can accomplish a few key goals:
1. Build customer relationships

Sure, your customers may receive emails from the corporate marketing team, but these messages are designed to appeal to a mass audience. Your location, on the other hand, is part of their community.
When you write emails that are tailored to your local audience, you'll be much more effective in building customer relationships. This will encourage them to keep coming back to your business and will help them to feel more positively about their experience at your franchise.
2. Encourage customer loyalty
Building relationships also encourages customer loyalty, because people are more likely to return to a business they have a personal connection with. Email marketing can also inspire loyalty in other ways, too.
You can use your emails to tell customers about specials you're having, new additions to the menu, or even send exclusive coupons that they can only use at your franchise. This encourages them to come back to get that deal or check out the new addition.
3. Stand out among the competition
Franchise email marketing helps your business stand out among similar businesses in your area. Without a personal touch or the occasional reminder, people may just identify your establishment with a larger corporate brand.
But when they receive an email created just for your store's customers, it shows them that your franchise is interested in the local community. Regular communication also ensures that they won't forget about your business, and encourages them to keep coming back.
4. Gain insight on your audience
Email marketing is relatively easy to track and evaluate. By examining data like how often emails are opened and how often the links are clicked on, you can figure out what's working and what's not. By tracking this data over time, you can figure out what aspects of your marketing strategy work best with your audience, and adjust your future campaigns using that information.
5. Use your budget effectively
The costs associated with sending emails are low compared to other marketing techniques. Still, the returns can be extremely high.
Email marketing campaigns can generate about $40 for every $1 you spend, making it one of the most cost-effective marketing practices available.
Email marketing tips for franchises

Franchise email marketing offers some clear benefits to business owners, but how exactly do you design an email campaign that achieves those benefits? Here are a few tips to help you create emails that assist you in achieving your business goals.
1. Test your subject lines
Your subject line is the first thing users see when they receive your email. It's what gets people interested (or not) and helps them decide whether they want to open the message. In fact, for one-third of people, the subject line alone is enough for them to make a decision.
An interesting subject line is essential, so don't just type up the first thing that comes to mind. Brainstorm a list of ideas, then test multiple versions to see which result in the most opens. Then, use that data to write even more effective subject lines in the future.
A/B tests allow you to test two different subject lines against eachother to see which one performs better. This kind of test is great for email!
2. Get personal
People are 26% more likely to open an email that's personalized to them, so include their names, send them a birthday message, and maybe even send them special offers based on their past purchases.
For example, if they've purchased a specific product in the past, send them a coupon for a discount on their next purchase related to that product.
Sending your customers email specific to your franchise location adds a personal touch, but tailoring emails to specific customers takes it a step further and can help to create personal connections.
3. Build up your email list
Before you begin your email campaign, you need to compile a list of email subscribers.
You don't want to buy a list of emails. This will have a negative impact on your business.
People don't want to receive emails if they didn't consent to receive them. This will create a negative perception of your business. There's also a good chance that your emails will end up in their spam folder.
It is best to put in the effort to obtain authentic email subscribers. They will be the ones that are actually interested in your products or services. There are numerous ways to entice people to sign up for emails.
Add sign up forms to your website
Your website is the best place to obtain emails. If people are on your site, they are probably already interested in your business. They will be more willing to sign up for emails.
You can put email sign up forms in the header or footer of your pages. Pop-up email sign-ups are effective too. It is great to entice people to join by offering a small discount (e.g. "get 20% off your first order!")
Get employees to entice people in stores
If you have a lot of foot traffic in your stores, you have an opportunity to gain more emails. If people are already purchasing products from your business, they will more than likely want to get emails from you.
You can get your employees to ask people, at checkout, if they would like to sign up for emails. This is another way to obtain emails and a great way to turn visitors into loyal customers.
Text to join
When people come to one your franchise buildings, they are more than likely on their phone in some capacity. You can create a text to join program that enables people to sign up easily on their phone.
Building up your email list is the first step to beginning a successful email campaign.
4. Create brand consistency
When you're sending emails, you want people to instantly recognize that it is from your business. You need to create a design that is unique to your business so that, if they didn't see the name of the sender, they would still know it was your business.
It is best to choose colors and a design that reflects your business. You want it to be unique.
Your choices need to be consistent throughout your email campaigns. Once you pick your colors and design, you need to stick to them. This will help create an identity for your franchise.
When you constantly change your designs or colors, people won't develop that instant brand recognition. You want to keep your emails consistent in order to build your brand identity.
If you need tips on creating effective and well-designed emails, check out our Beginner's Guide to Effective Email Marketing.
5. Send welcome emails
When people sign up for your email list, it is a nice gesture to welcome them.
Your welcome email can be something as simple as "Thank you for joining our email list! Keep checking back for the latest sales and deals!" You can then follow up with an email of the benefit they received from signing up (e.g. 20% off their first order).
By sending a welcome email, you are sending a positive signal to consumers that you value their business.
6. Use email management software
As a franchise, you'll build a big email list. It can be stressful to try and keep these emails organized.
This is where email management software can help you stay organized. With management software, like EmailMarketingFX, you have numerous tools at your disposal to help your email campaign.
You can create professional emails with this software. Once they are created, you can send them and manage who receives different kinds of emails.
With EmailMarketingFX, you can track and evaluate your emails and optimize your campaigns to earn the highest possible ROI.
7. Limit the number of emails you send
People want to receive your emails. In fact, 61% of consumers enjoy getting weekly promotional emails. They want to hear from your business, but not to the point where they are constantly receiving emails from you.

Customers don't want to be bombarded with emails from your business. Your emails will end up going to spam or users will unsubscribe.
It is important to limit the number of emails you send. You can set up a schedule of when you want your emails to go out in order to keep track of how many you are sending. Regulating your emails will help you keep customers informed, but not overwhelmed.
8. Use unique barcodes
If you are sending promotional emails, you want to know that people are opening them and converting. By utilizing unique barcodes, you can easily track who is converting through your emails.
You may be having a new sale on a product or offering a limited time coupon. It is useful to know if your sale or coupon is attractive to subscribers. When you use a unique barcode, you can monitor how many subscribers utilize your special barcode.
This is something you can track with email management software too. You can track conversions and measure the effectiveness.
9. Setup automated emails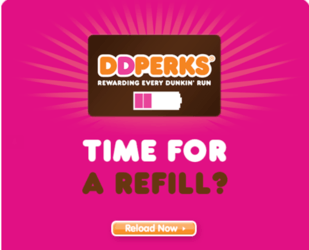 If you've ever put something in your cart, but closed the browser, you've probably gotten an email about the forgotten items. Companies send these emails to entice you to convert.
You can do this for your products and services too. If you know customers are looking at a certain product, you can send a reminder email. This is a great way to encourage people to purchase.
These emails can also encourage repeat behavior. For example, Dunkin Donuts sends emails to entice DD Perks members to reload their card when the balance is low. It works as a reminder and entices people to take action.
10. Send birthday email promotions
People love getting things for their birthday. Many companies will offer a free beverage, snack or discount for someone's birthday.
This is a great way to entice people to purchase things. If you offer them 20% off on their purchase for their birthday, it is personal to them. They know they are receiving this discount because it is a special occasion for them.
Birthday coupons are appealing because they are personalized. They make people feel special. So if you want to boost conversions and customer loyalty, consider sending birthday email promotions.
11. Optimize for mobile
Today, 33% of all emails are opened on iPhones. People constantly check their emails on their phones.
It is important to optimize your emails for mobile so that it is easy for subscribers to read them. If they don't display well on mobile, people will delete them.
You can easily use programs like EmailMarketingFX to test how your emails will display on mobile.
12. Use strong calls to action (CTA)
Many companies drop the ball with their calls to action. They don't tell people what to do next or make their CTAs obvious.
Using strong CTAs will help subscribers convert. Examples include "Order yours today," "Buy now," or "Register now!" These are strong CTAs that tell people exactly what to do.
A strong CTA will help subscribers convert, so be sure to tell your email subscribers what you want them to do next.
Email marketing plans from WebFX
Email is one of the most effective and economical marketing strategies available to businesses. If you want to boost your franchise's revenue and improve your customer relationships with a campaign, we'd love to help.
Contact us today to speak with a strategist and start a franchise email marketing campaign!
Earn a 20% greater ROI with WebFX