Email Marketing: Learn Email Marketing From The Experts
Welcome to your complete resource hub for learning email marketing. Email marketing is an easy way to promote brand recognition, encourage new and repeat customers, and boost your annual revenue. Learn how to use email marketing to nurture leads and drive sales now!

Glossary
What Is Ecommerce Email Marketing and Why Do You Need It? Ecommerce email marketing is the process of promoting an online store (and its products) to subscribers, which can include potential and existing clients. Types of ecommerce email marketing emails […]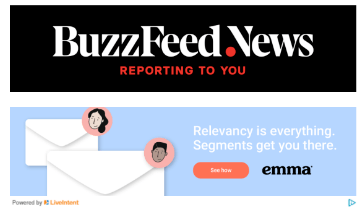 Glossary
What Is Enterprise Email Marketing? (+5 Tips to Get Started) As a trusted source of revenue for more than 89% of markers, enterprise email marketing is an excellent way to promote your brand and earn a higher return on investment […]
Did you know that 89% of marketers say that email marketing is their primary strategy? Email marketing is pivotal for helping your company stay engaged with prospects interested in your products or services.
If you want to harness the power of email marketing, but don't know where to start, we've created this pocket email marketing guide to help! This guide will answer questions like:
What is email marketing?
What are the benefits of email marketing?
What types of emails can you send?
How do I start with email marketing?
Keep reading to learn more about how to start using email marketing as part of your digital marketing strategy!
If you need help getting started with email marketing, WebFX has a team of 500+ email marketing experts ready to help. Contact us online or call us today at 888-601-5359 to speak with a strategist about our email marketing services!
Email Marketing Resources
Learn everything about email marketing with these resources!
How to Start Email Marketing
Email Marketing Tips and Strategies
Email Marketing FAQ
Email Marketing Tools and Platforms
Email Marketing Analytics
Email Marketing Services and Pricing
Choosing the Right Email Marketing Agency
Additional Channels and Strategies
What is email marketing?
Email marketing is a form of digital and direct marketing where you send out an email to your customers who have subscribed. These emails can focus on anything from informational content to promotions. This strategy is used to drive sales as well as increase engagement and more traffic to your website!
Email marketing enables you to give your customers a direct look into who you are as a brand and build a community around your business. This digital marketing strategy enables you to continually nurture leads towards conversion to help boost revenue for your business.
5 email marketing benefits to know
Investing a part of your digital marketing budget and strategy into email marketing can come with great benefits. Here are five email marketing benefits to know:
4 types of emails for email marketing
There are many types of email marketing strategies you can use to reach your target customer! Here are four types of emails you can send to your subscribers:
1. Lead nurturing emails
Lead nurturing emails can be highly effective when you know your buyer personas and where they are in the buying journey. These emails can help you reach people at the right time and deliver the information they need to help them progress towards converting.
With lead nurturing emails (and a lead nurturing process), you tailor your email content to the subscriber's interests to get them to consider your product or service. Since you tailor the information to them, they're more likely to open the email and see what you're offering.
So, what's the benefit of sending lead nurturing emails?
You can target leads at a granular level to get them to engage
You can automate these emails to trigger at the right time –– when your audience is most interested
You can maintain relationships with your subscribers
2. Newsletter emails
Keep at the top of your customer's minds by sending out newsletters to them every month. Email newsletters provide you with a great opportunity to educate your audience about topics in your industry.
Your newsletter can provide helpful information, tips, or best practices for doing something within your industry.
Here are some benefits to creating email newsletters:
Build trust and authority: Email newsletters allow you to impart your knowledge on your subscribers. They see you as a trusted source in your industry, which can help you earn conversions later.
Build relationships: Email newsletters are a great way to nurture relationships with prospects without pushing your products or services too much.
Drive traffic to your website: With newsletters, you can drive users to your website with clickable links and call to action (CTA) buttons in the newsletter. It helps you increase traffic to your website.
3. Welcome emails
We all know the feeling of spam service calls that start with, "I just wanted to take a moment of your time to discuss this great service I want to sell you." These calls always seem to use an aggressive sales pitch and, often more than not, put you off the product or service.
Even though making this first contact is critical, there are ways you can approach it that aren't aggressive –– namely sending welcome emails.
Think of client welcome emails as a way to welcome your customer, to show them you care and that you're thankful they're taking an interest in your business. It's a more effective approach than using a heavy sales pitch on why they should be buying from you immediately.
Welcome emails help you nurture relationships from the start, so you can turn leads into conversions.
Here are a few benefits to creating welcome emails:
You can introduce your brand to your prospects and help them get familiar with your company
You set a positive first impression with your subscribers
You show customers you value them
4. Re-engagement emails
Think of re-engagement emails as a way to just pop in and remind your client who you are and that they are subscribed to your email list. Re-engagement emails enable you to get subscribers to think about your brand and consider your company again.
Re-engagement emails enable your subscribers to decide if they want to stay engaged with your brand or unsubscribe from your email list. They provide you with an opportunity to get inactive subscribers interested in your brand again.
Here are some benefits of re-engagement emails:
Enable you to re-engage subscribers that can turn into sales
Enable you to thin out your subscriber list to prevent wasting money sending emails to inactive subscribers.
Discover what may hold subscribers back from engaging with your emails
How to get started with email marketing
There are a few steps to follow when getting started with email marketing:
Find a trustworthy email marketing program, like EmailMarketingFX
Include the newsletter API on your website to obtain contact information
Make sure that you are following all the correct security and privacy steps
Gather contact information from previous clients
Input the customer contact information you have gathered into an email marketing program/software.
Do research on the visitor profiles and which target audience you would like to target
Chose the type of email marketing you are going to use
Write enticing and catchy emails
Create reusable templates
Send out to your clients
Measure the results of your campaign
Working with a professional email marketing agency
One of the best ways to make the most of your email marketing is to work with an email marketing agency.
An email marketing company can handle all aspects of your email strategy for you, including:
Managing your email lists
Planning your campaigns
Designing your emails
Writing your emails
Optimizing email performance
Tracking results
And more
Why work with an agency for your email marketing?
Professional email marketing companies have the expertise, time, and resources to help you maximize your email strategy's return on investment (ROI).
Running your entire email marketing strategy yourself is time-consuming, especially if you need to learn the ins and outs of various tools and strategies.
Working with an email agency gives you more time to focus on other aspects of your business, and you'll often get results quicker with an experienced agency on your side.
Meet WebFX:
Your world-class, tech-enabled marketing agency with over 1.6 million hours of combined expertise.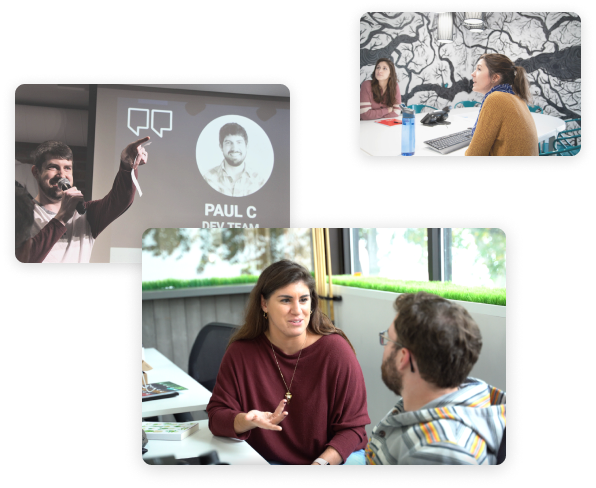 Invest in email marketing for your business today
Email marketing is a great strategy to help you nurture leads into sales for your business. If you aren't sure where to start with email marketing, consider partnering with an email marketing company like WebFX.
Our team of 500+ marketing experts can help you craft a custom email marketing campaign. We know how to craft campaigns that drive results — we've driven over $3 billion in revenue for our clients in the past five years, with WebFX, our digital marketing agency.
If you want to start earning more revenue for your business, contact us online or call us today at 888-601-5359 to speak with a strategist about our email marketing services!