The Internet offers numerous opportunities for your roofing company to reach potential leads. With an abundance of digital strategies to choose from, how to you choose the right Internet marketing methods for your business?
On this page, we'll discuss the top three Internet marketing methods for roofing companies. If you need help creating the right internet marketing plan for your roofing business, call us today at 888-601-5359 to speak with a strategist.
Let's get started!
1. Boost traffic on your roofing website with search engine optimization (SEO)
Search engine optimization (SEO) is one of the most popular ways to obtain valuable traffic. SEO is the process of optimizing your website to improve its ranking in the search results.
Users conduct online searches every day, and SEO helps you rank at the top of search results so more potential customers can find your roofing company. Since 75% of users don't look past the first page of results, it's crucial that you get your page to rank on the first page.
The first position in the search results receives 34% of the clicks, and that number decreases dramatically for each position after. If you want leads to choose your business over the competition, your site needs to rank higher in the search results than your competitors'.
So how can you optimize your site with SEO? Here are three tips to help you get started!
1. Find keywords pertinent to your roofing business
Keyword research is one of the first steps in the SEO process. When users conduct searches, they type in specific keywords to generate a list of relevant results. Keyword research helps you find those keywords so you can connect more valuable leads to your roofing company.
When you conduct keyword research, focus on long-tail keywords. These are keywords that contain three or more words. An example of a long-tail keyword is "roofing companies in Harrisburg, PA."
This is a specific keyword that indicates exactly what your audience hopes to find. By using long-tail keywords, you'll attract relevant leads to your page. If you need additional resources for keyword identification, take a look at our blogs online or contact our team for more information!
Some of our client Successes
2. Integrate keywords on your pages
After you select the keywords you want to target, you'll need to add them to your site. If you're trying to rank for a keyword, it's best practice to add that keyword in key places on your site like your title tags, headings, meta descriptions, and body copy. This helps Google understand the context of your page and it will rank your page in relevant search results.
3. Earn backlinks from industry authorities
Backlinks are crucial for improving your roofing company's rankings. These are links from authority sites to your pages.
Backlinks are important because they improve your roofing company's trust and authority. When authority sites link to your pages, Google will view your site as valuable and rank it higher in search results.
The best way to earn backlinks is through content creation. You can share your content with other authority sites and get them to use it as a resource in their own content. This will help you earn valuable backlinks for your site, which will improve your rankings.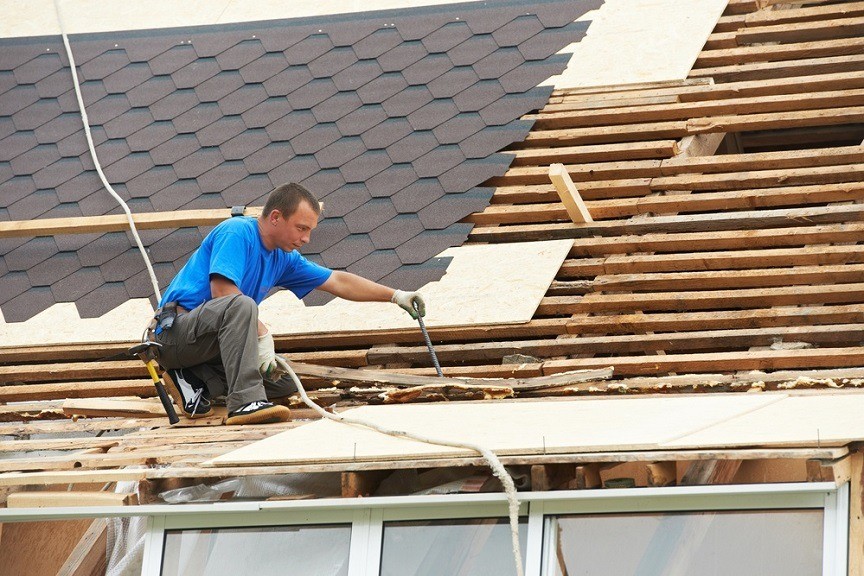 2. Use pay-per-click (PPC) advertising to reach people looking for roofers
If you're looking for paid solutions, pay-per-click (PPC) advertising is a great option. PPC ads are paid ads that appear in the search results above organic listings.
PPC is one of the most cost-effective ways to obtain valuable leads for your business. You only pay when people click on your ad. Since PPC targets people who are already searching for businesses like yours, it will help you earn more qualified leads.
Like SEO, you'll conduct keyword research to find the right keywords for your campaign. Once you have your keywords selected, you'll bid for your ad's placement.
You'll need to set your maximum bid, which is the amount you are willing to pay each time someone clicks on your ad. This amount is flexible and can be changed at any time. Keyword research will help you see the keywords value so you can set an appropriate maximum bid.
Your maximum bid and quality score will determine your ad's placement. Once you have your placement, you will launch your PPC ad.
This method allows you to set a budget that works for your business. Whether you invest $200 or $2,000, the choice is yours to make. It is important to note, however, that the amount of money you invest will impact your campaign's success.
PPC also gives you complete control over your campaign. Not only do you set the budget, but you also choose what time to run your ad and how long. This allows you to create a campaign that works for your roofing company and your audience.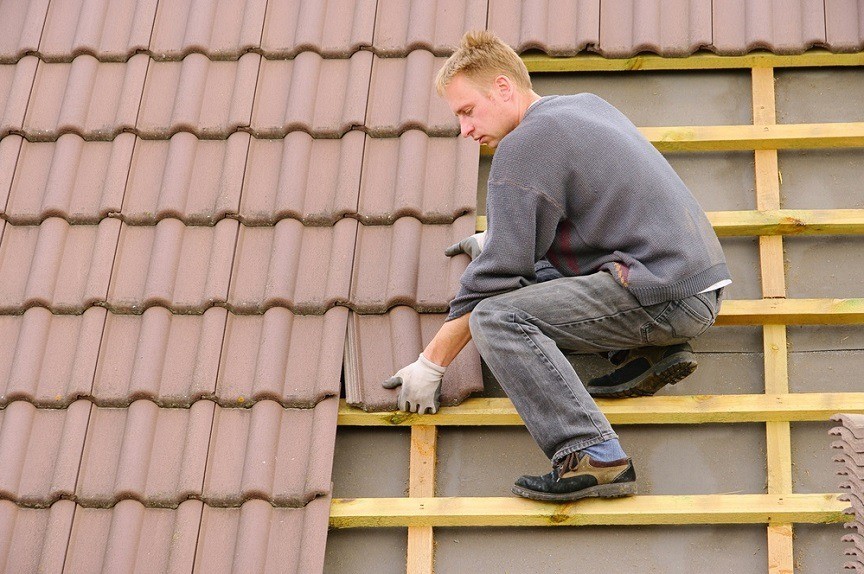 3. Use email marketing to send valuable content
Email marketing is a valuable method for nurturing leads and encouraging them to become customers. It's one of the few methods that enables you to connect directly with your leads and send them content that interests them.
To start using email marketing, you'll need to grow your email addresses. Your website is the best way to earn email subscribers. You don't want to pay for an email list, as this won't generate valuable subscribers for your roofing company.
Email sign-up bars are the best way for you to obtain valuable leads for your business. These sign-up bars can go in the header or footer of your website to ensure your audience always knows where to find them.
If you want to take a more forward approach, you can use an email pop-ups to grab your audience's attention and get them to subscribe to your emails.
Once you have subscribers, you can start sending them valuable content. It's important that you understand your target audience well so you can send content that interests them. You can send promotional emails, sales emails, or helpful advice about roofing.
Email marketing allows you to send content directly to your audience. It's important that you personalize that content to appeal to each of your subscribers.
If you need more help planning your email marketing campaign, call WebFX at 888-601-5359 today! Our team of over 150+ experts can assist you with any and all email marketing questions.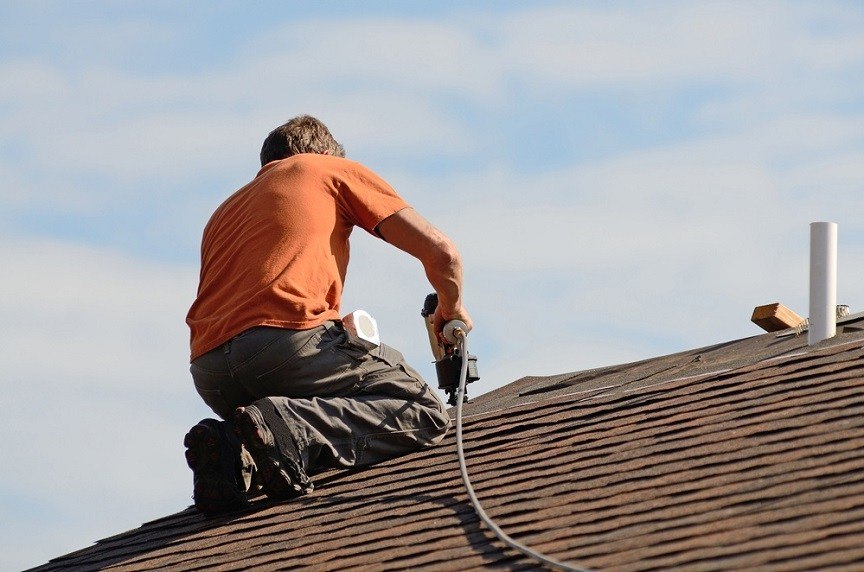 WebFX is a top Internet marketing company
Internet marketing helps you reach valuable leads that are interested in your roofing business. It's important that you take the time to develop your Internet marketing plan to help your roofing business grow. If you're ready to start obtaining valuable leads and conversions, WebFX can help.
We're a full-service internet marketing company that will help you create a marketing plan that works for your roofing business. We have more than 20 years of experience creating plans that drive results. Our team of 150+ experts will bring their knowledge and expertise to help you create a successful internet marketing plan.
If you're looking for a company that knows how to drive results, look no further. To date, we've driven over $1 billion in sales and over 3 million leads for our clients. We focus on driving success for our clients first.
Our clients love the work we do for them. In fact, we have over 420 client testimonials that attest to the great work we do. Check them out to see what it's like to partner with a top internet marketing company like WebFX!
Build your Internet marketing plan today
If you're ready to start earning more valuable leads and conversions for your business, contact us online or call us today at 888-601-5359 to speak with a strategist.
We look forward to hearing from you!
Find out how WebFX can create an effective Internet marketing strategy for your website. Call 888-601-5359 or contact us online today for a free evaluation.