Turn more visitors into leads with WebFX
Driving manufacturing leads for
25+ years
91%
RETENTION RATE
Industry average: 50%
Why is our retention rate so high?
We leverage our expertise to delight your customers and keep your clients coming back.
93%
CLIENT SATISFACTION SCORE
Industry average: 72%
why is our satisfaction score so high?
Project management
ROI tracking
Diverse skillsets
"We are getting more traffic and spending less money, which is always a great thing. Our SEO results have gone way up."
Heavy Equipment Dealer
83
NPS SCORE
Industry average: 16
why is our NPS so high?
Turn-key solutions
Real business results
Consistent communication
The benefits of marketing's digital transformation in manufacturing
How to embrace the digital transformation of industrial marketing
How can industrial companies take advantage of the digital marketing transformation in manufacturing? Going through the following steps can help.
An Internet marketing agency can help you work through these steps. But even if you're planning on working with an agency, understanding your digital marketing strategy is beneficial.
1. Set well-defined goals
Before you create a digital marketing strategy, you need to define your goals. These goals will guide the rest of the decisions you make.
Set SMART goals, which are:
Specific
Measurable
Attainable
Relevant
Timely
Also, ensure that your marketing goals will help achieve your company's overall business objectives.
2. Set your budget
Another important step in creating a digital marketing plan is setting your marketing budget. If you establish your budget early on, you'll know how much you can allocate to each channel, enabling you to create a more effective online marketing strategy.
While you don't want to overextend yourself, make sure you invest in quality services to ensure you get results. Research the companies you might want to work with and look for testimonials, reviews, and data about results.
3. Choose your channels
Next, choose the channels that will most effectively help you reach your goals. Consider which channels your target audience is active on and how you could reach them through those channels.
In many cases, you'll use multiple channels to reach users in various stages of the customer journey.
For example, if you want to increase traffic to your site to increase awareness of your company, you might use content marketing, SEO, and social media. You could create content potential customers would want to read, use SEO to help it show up in search engine results, and share your content on social media to reach more users.
4. Create your strategy
Next, create your digital marketing manufacturing strategy. You'll need to determine:
How you want to use each channel
How long your campaigns will run
How you will track your results and measure your success
5. Monitor your progress
Monitoring your progress throughout your campaigns is a crucial part of digital marketing for manufacturing companies.
If you're working with an online marketing company, they may provide you with regular reports and a digital marketing platform for campaign tracking. At WebFX, our clients get access to MarketingCloudFX, which offers transparent campaign and ROI reporting.
6. Make improvements continually
The data you gather about your campaign's progress will show you what's working well and what areas you need to improve. Continually update your campaigns based on the information you receive.
For example, you might find that one of your PPC ads is performing much better than the other. You might then only use the high-performing ad or optimize your low-performing ad.
You might also see that users often leave your website from a certain page. You could then make changes to that page to improve its exit rate.
Partner with a team of ecommerce masters!
WebFX campaigns have delivered more than 12,936,451 ecommerce transactions in the last 5 years
Read the Case Studies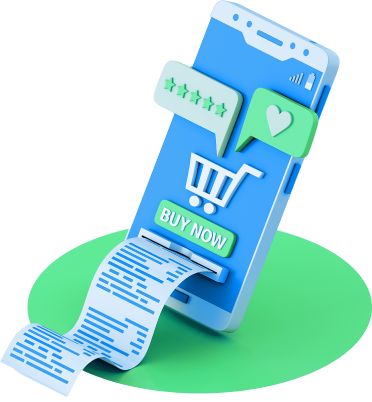 Navigate the digital transformation of manufacturing marketing with WebFX
At WebFX, we're at the forefront of the digital transformation of industrial marketing. We've generated real results for numerous manufacturing companies, and Clutch has named us the world's top SEO company.
Our team of more than 500 digital marketing experts is ready to put together and implement a digital marketing strategy that helps you reach your goals. Contact us online or at 888-601-5359 to talk to a strategist today!
Solving key challenges for manufacturing companies
Our website isn't driving enough traffic
When buyers search for your products online, your website needs to be one of the first results to increase your traffic and product sales. Our digital marketing services help you increase your rankings so you can drive more traffic, sales, and revenue.
We're not selling enough products
Are your product sales not as high as you hoped? Our range of digital marketing services help optimize your website, landing pages, advertising campaigns, and marketing strategies so you can maximize your conversions and product sales.
We don't know how to get ahead of our biggest competitors
You'll need to stay ahead of your biggest competitors if you want to sell more products and grow market share. The team at WebFX can conduct in-depth competitor research to identify and implement strategies that help you stay one step ahead of the market.
Our marketing efforts aren't providing a high return
It's critical your marketing efforts provide the highest return on investment (ROI) for your efforts to grow your manufacturing business. Our knowledgeable digital marketing specialists use data to ensure your marketing budget goes toward the channels that drive the most revenue.