As a member of the petroleum and coal industries, your business has tremendous opportunities when it comes to growing your business online. When you make your website look good with modern design elements, you tell your site's visitors that you're an active and serious presence in the industry, and you know how to get in touch with them.
For your industry, using smart, modern web design means making your company more accessible and known to the fossil fuel market, which is nearly everyone. You have a great chance to establish a firm reputation, showcase your humanitarian efforts, and otherwise manage your reputation without relying on media outlets.
It takes a while to make all of those factors come together — but you can start with good web design. If you'd like to speak to a specialist about professional web design, you can contact us at 888-601-5359 or contact us online.
We'll help you create a website that stands out.
"WebFX has been instrumental in helping us develop a new website, allowing us to be a leader in our industry."
Learn More About Our Web Design Services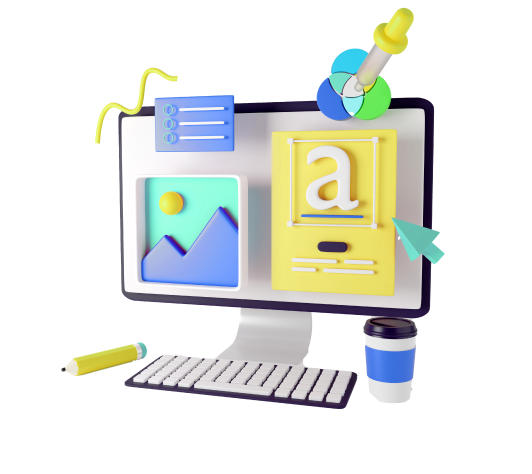 Web design strategies for petroleum and coal companies
There are several ways that petroleum and coal products corporations can use web design to improve their companies. Whether you want to redefine your company, manage your reputation, or simply show that your company has values, you can do it all with a few basic web design principles.
1. Incorporate modern design elements
When you're first setting up your website, it's important to use the latest design trends in what you're doing. That way, your website will look as current and up-to-date as possible, reflecting the professionalism of your business.
In addition to that, modern design elements are specifically geared toward helping users move through your website in an organized, simplified, and streamlined way. That means visitors can get to the pages they want to see and convert much more easily than with previous design.
Last, modern design just makes sense for your company. Nobody wants to go to a website that looks like it hasn't been touched since 1995, so giving yours a lively, vibrant, and current appeal can only make it better.
2. Pick readable fonts
While it may not seem like a big deal at the beginning, the fonts that you choose for your website have a major impact on how visitors can interact with your site. Sans serif fonts tend to work better for websites since the lettering is simplified, rounded, and generally easier to read than fonts with serifs.
You also want to find a font that's readable at an appropriate size. Even if a font looks good, it'll simply take up too much space if you have to set it all the way to 24 points to make sure someone can read it. On the other hand, a readable, small font can make sure you make the best use of every inch of space on a page.
3. Use the right colors
Color is surprisingly important to web design (and marketing in general). Colors are tied to emotions and concepts, which makes them incredibly useful to work with your website.
Green tends to reflect nature and freshness, blue is for trust and water, and red shows excitement and passion. You can use green to create a natural feeling on your site, blue to make visitors trust you more, and red to highlight your calls to action so that visitors know what to do when they're done on a page.
4. Use negative space
Negative space (or "white" space) is any area of a page that just shows your background. While you might want to take up as much space as possible, negative space is actually a great way to help visitors find what they want on your site.
The idea is that negative space makes your pages feel more open to readers, and they can more easily scan a page to find links to pages that they want. When you use every inch of space available, you wind up cramming your pages together to form giant blocks of text and images that make it hard for users to do what they want.
This is especially important for your calls to action, which should be set apart somehow to make them stand out to your visitors.
5. Create simple navigation
Every page on your website should have links that go to other pages, so visitors will stay on your site for longer periods of time. That means you need a navigation system that visitors can use easily.
The best navigation system is a breadcrumb, or a list of links that show the pages a user clicked before they arrived at their current destination. That makes it easy for users to backtrack and go to similar pages when they're done with one.
You should also design a simple, easy-to-read sitemap that has a list of links to the most important pages on your site. That way, users can click straight to the topic that they want to see.
6. Make pages load quickly
Good web design also incorporates fast page speed. Load times have become especially important because of the rise of mobile Internet (which we'll address next).
Load times work according to one rule: The faster, the better. Every page on your site should load as quickly as possible so that you don't keep your users waiting for the results that they want. If they have to wait, you can bet that they'll leave your site and go somewhere else with a poor impression about your company.
7. Include responsive design
Responsive design is your site's ability to reform to different screen sizes automatically. So whether a person is looking at your site on a laptop, mobile phone, or tablet, they get the same great experience.
Without responsive design, your site won't perform well on mobile platforms, which a lot of people use today. You'll lose a large portion of your visitors right away since you simply can't reach them in a professional and effective way.
How much does it cost to build the website of your dreams?
Use our FREE website design cost calculator to get an idea!
Web Design Cost Calculator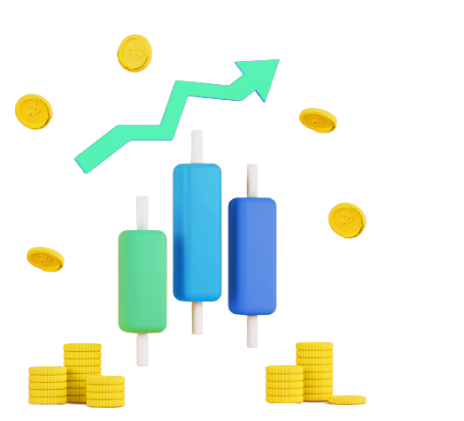 Hear What It's Like to Work With WebFX!

"We had been looking for a new SEO firm responsible for industrial companies and we found the right one with WebFX. We have had nothing but great experiences so far and don't expect anything to change moving forward."
Boiler Installation
WebFX knows web design and fossil fuel companies
If you're too busy running your company to learn the ins and outs of web design, WebFX is here to help! Our team of talented web designers can make you a website that'll make your business appear professional, reputable, and modern, so you can show consumers that you're a modern company. We've earned awards for our work in the past, and we want to bring that same experience, energy, and expertise to your company!
Do you want a better reputation and online presence for your company? Contact us today to lay out your site's unique design!