9 minute read
Sarah Berry is a Google Analytics-certified Web Marketing Consultant at WebFX. She's written over 400 articles on digital marketing, covering topics like SEO, CRO, and Amazon. When she isn't polishing her Time Magazine Person of the Year Award, she's spending time with her flock of ducks.
Curious about pay-per-click (PPC) advertising? You're not alone. Around 65% of small-to-midsized businesses (SMBs) invest in PPC campaigns, making it one of the most popular digital marketing strategies.
If you're looking to become a part of that group (and get in on PPC's impressive 2:1 return on investment), this PPC FAQ can help you get started. Keep reading to get answers to your biggest PPC questions!
P.S. If you want to stay in-the-loop about pay-per-click advertising, from the latest strategies to the newest updates, sign up for Revenue Weekly. Join today, and receive your first compilation of marketing and advertising stories.
The Most Popular PPC Trends
1. What is PPC advertising?
A paid online advertising strategy, pay-per-click advertising allows your business to place ads across the web. You can promote your company in search results, on websites, and even on social media platforms. PPC ads can feature text, images, and even video.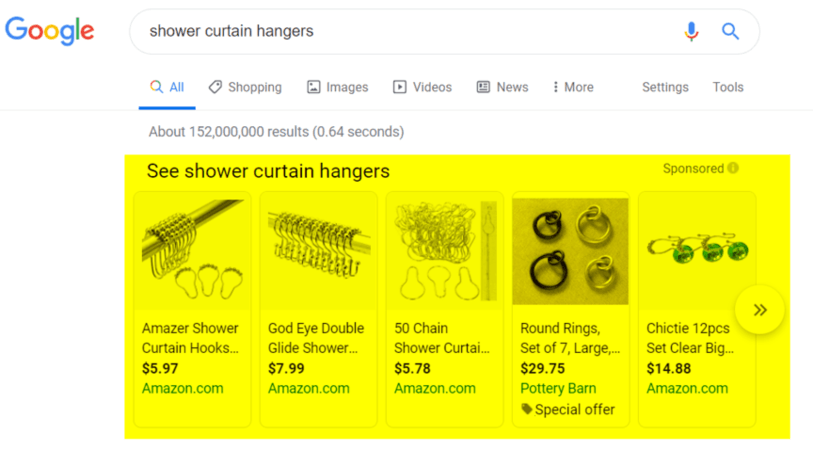 PPC advertising is also known for its multiple targeting options. A few examples include:
Device
Location
Interests
Compared to traditional advertising, pay-per-click advertising operates on a different pricing model. Instead of paying for your ad upfront, you pay when someone clicks on your ad. This payment model is why advertisers call it pay-per-click advertising.
2. What is a PPC ad network?
An ad network refers to a platform that can deliver your ads to users. Google Ads (previously known as Google AdWords) is an example of an ad network. If you want to create PPC ads, you will use an ad network, like Google Ads, Facebook, or Microsoft Advertising.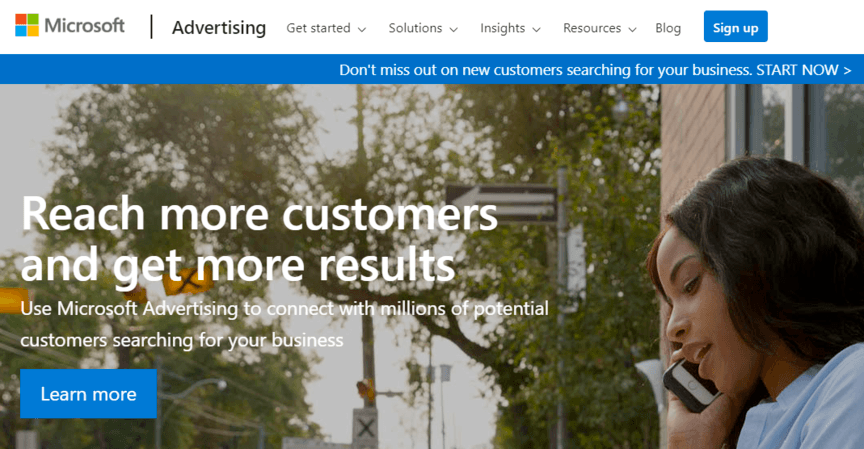 These ad networks can connect you with different audiences, as well as supply unique targeting options. Using Microsoft Advertising, for instance, lets you promote your business across Bing and websites affiliated and approved by Microsoft Advertising. In comparison, Facebook provides you access to its massive user base.
Learn more: How Long Does it Take PPC to Work?
3. What is PPC ad spend?
Ad spend, also known as advertising spend, is your ad network budget. It's how much you're willing to spend with ad networks, whether for the year or the month. In most cases, businesses use ad spend to refer to their monthly budget.
As an example, consider the budget of a company with a $5000 monthly ad spend:
Total monthly ad spend: $5000
Facebook ad spend: $800
Google Ads ad spend: $2500
Instagram ad spend: $800
Microsoft Advertising ad spend: $900
With PPC advertising, you can create an ad spend that fits the needs of your business and audience. Whether you want to dedicate your entire ad spend to one ad network, like Google Ads, or multiple ad networks, you have full control of your PPC ad spend. If you're unsure about where to invest your ad spend (or even how much to spend), ask WebFX.
We've managed more than 650 PPC campaigns and can recommend a reasonable ad spend for your business when investing in our professional PPC management services.
4. Where can you advertise with PPC ads?
You can advertise across the Internet with PPC ads. The most popular locations include:
Search results
Third-party websites
Social media
When advertising online, most businesses will focus on specific platforms, like:
If you're creating a PPC campaign, you want to focus your efforts on the most valuable channels for your business. For example, if your audience uses Facebook more than Twitter, you probably want to dedicate more of your advertising budget to Facebook. Researching your audience, as well as polling current customers, can help focus your PPC campaign on the platforms with the most potential.
5. Do people really click on online PPC ads?
Yes! Ads that appear in search results earn more than 45% of page clicks. Even better, people who click on ads are twice as likely to buy a product or service than an organic visitor, or someone who visits your site without clicking on an ad.
With PPC ads, you can reach people looking to buy, which can make an immediate impact on your sales numbers. Not to mention, PPC ads also deliver an average return on investment (ROI) of $2 for every $1 invested. If you're advertising with Google Ads, that amount increases to $8.
People not only click on online ads but also act on them, like by making a purchase.
6. How much does a PPC ad campaign cost?
Prices for a PPC ad campaign vary by business, industry, and strategy. The average, however, is $300 to $100 million per month for small-to-midsize companies. This price range includes your ad spend, as well as additional expenses, like management services from a PPC agency.
Bonus Read: PPC Budget Management
7. What factors determine my PPC costs?
With PPC, what you pay per click depends on several factors, including:
Bid: In PPC, your bid is how much you're willing to pay for someone to click on your ad. While you may pay less than your bid (depending on the ad auction) you won't pay more than your bid.
Targeting: Targeting, from keywords to demographics, can also influence your PPC costs. Bidding on a competitive keyword like "consumers insurance agency," for instance, can result in higher costs because it features a higher cost-per-click (CPC).
Ad quality: Quality score also matters in pay-per-click advertising. Big brands can't pay-to-win in PPC because ad networks, like Google Ads, look at the quality and relevance of ads. Often, high-quality ads can maintain lower costs than low-quality ads.

For the most cost-effective ads, focus on building high-quality ads with reasonable bids. Before you launch an ad campaign, think about the user experience. When people see your ads, for instance, will it make them curious enough to click, and will your landing page deliver on that curiosity?
If you're partnering with an PPC agency, choose an agency that values your budget. Signing with an agency that doesn't treat your budget like their own can often result in wasted ad spend, high bids, and requests for an even bigger ad spend. Working with an agency like WebFX can give you the confidence that you have a cost-effective campaign.
Just look at the results of our clients, like York Saw and Knife. With our team, they reduced their cost-per-conversion by 20%, while also increasing their year-over-year conversions by 108%.
8. Why advertise with pay-per-click ads?
Advertising with PPC ads offers your business several advantages in the marketplace, including:
Set a custom budget that you can change at any time
Access useful targeting options unavailable in traditional advertising
Receive insightful audience and campaign data
Respond to campaign performance in real-time to maximize performance
Show up above organic results in online searches
Outrank competitors
Accomplish various goals, from brand awareness to purchases
Reach people when they're looking for you
Support other digital marketing initiatives, like search engine optimization (SEO)
The fact that PPC offers an ROI of 2:1 demonstrates its usefulness in your online advertising strategy. If you want to grow your business online, as well as compete with top competitors, PPC can help you accomplish those goals.
9. What businesses can (and should) advertise online?
Any business can use PPC advertising. A few examples include:
A few searches related to your products or services can reveal if PPC is a must-have strategy for your sector. Even if you find zero ads on searches relevant to your business, that doesn't mean PPC isn't worth your company's time. If anything, it reveals a massive opportunity for you to use it.
Should you decide to work with a PPC agency for your ad campaigns, make sure they have some experience in your industry. An agency like WebFX, for instance, is an excellent example of an agency that probably has some background in your market, having managed more than 650 PPC campaigns.
10. How does PPC advertising work?
PPC can work in a few different ways, depending on your ad network and ad type. For example, while similar, Google Ads and Microsoft Advertising use different algorithms for their ad auctions. When discussing how PPC advertising works, many refer to Google's process.
So, if you advertise on Google, you can expect the following:
A user makes a search on a search engine like Google
Google launches the ad auction, compiling all relevant ads and their Quality Scores
The auction looks at each ad's bid, quality, and potential impact to assign an Ad Rank
Google delivers the ads in order of highest Ad Rank to lowest Ad Rank
During the ad auction, Google also calculates your CPC with the following formula:
CPC = Ad Rank of the ad below you / Your Quality Score + $0.01
This formula is why PPC consultants, as well as agencies, focus on creating high-quality. If you build a helpful ad, you can achieve a better Quality Score, which can lead to lower costs and an improved Ad Rank.
11. How often should I check my PPC campaigns?
While more than 70% of companies haven't checked their PPC campaigns in over a month, you want to look at your ads more often. For the best results, PPC experts recommend weekly campaign check-ins. In comparison, brand-new campaigns should receive daily monitoring.
If you want to take a proactive approach to monitoring your campaigns, but can't, WebFX can help by:
Tracking your PPC campaign performance
Making strategic updates to your bids
Discovering new, high-opportunity keywords to target
No matter how you do it, frequent campaign monitoring will help create better campaigns. For example, if you notice a high click-through rate (CTR) but a low conversion rate from mobile users, you may remove them from your audience. Or, you may tweak your landing page to provide a better mobile experience.
Either way, you can respond and make instant changes to improve your campaign.
Got another FAQ about PPC? We can help!
Do you have questions that didn't feature in our PPC FAQ? Get answers with our vast PPC resource hub, which covers everything.
From learning about PPC basics to trying advanced PPC strategies, you can find it all in this resource library. You can also stay up-to-date with our free email newsletter, Revenue Weekly. Sign-up today and get all the tools you need for creating an all-star PPC campaign!
Sarah Berry is a Google Analytics-certified

Web Marketing Consultant at WebFX

. She's written over 400 articles on digital marketing, covering topics like SEO, CRO, and Amazon. When she isn't polishing her Time Magazine Person of the Year Award, she's spending time with her flock of ducks.

WebFX is a full-service marketing agency with 1000+ client reviews and a 4.9-star rating on Clutch! Find out how our expert team and revenue-accelerating tech can drive results for you! Learn more
Try our free Marketing Calculator
Craft a tailored online marketing strategy! Utilize our free Internet marketing calculator for a custom plan based on your location, reach, timeframe, and budget.
Plan Your Marketing Budget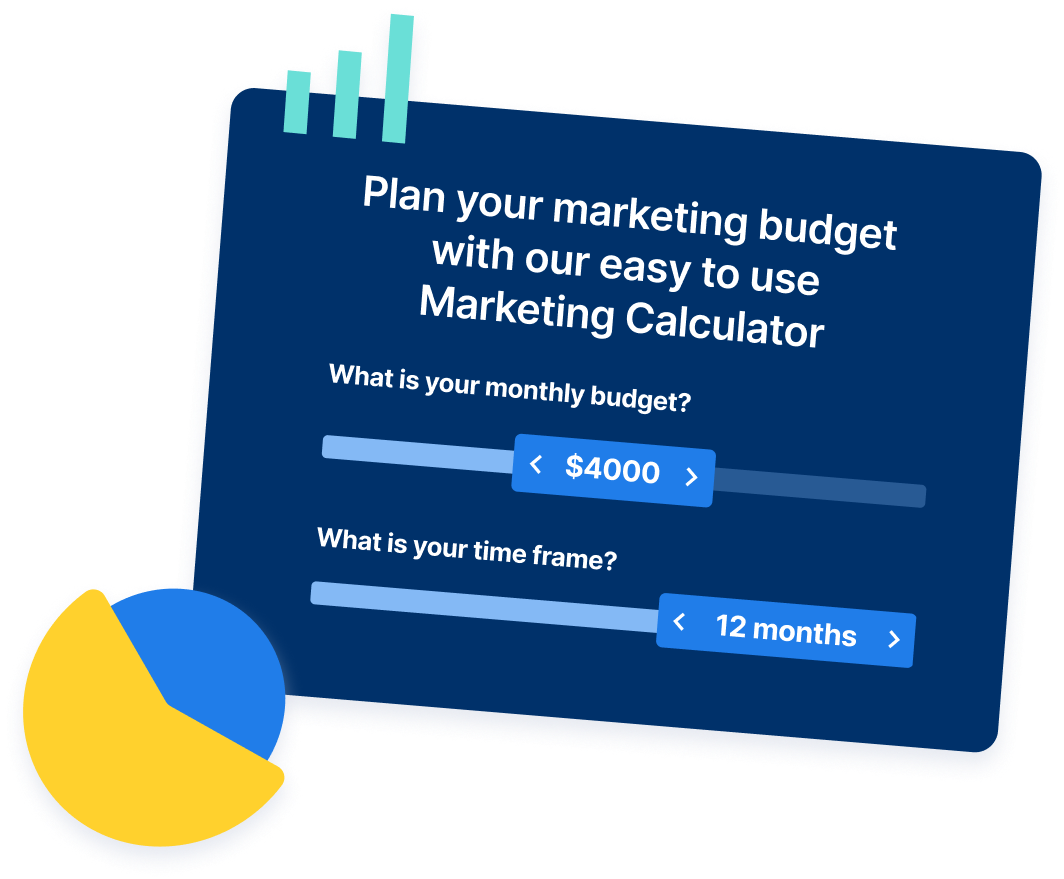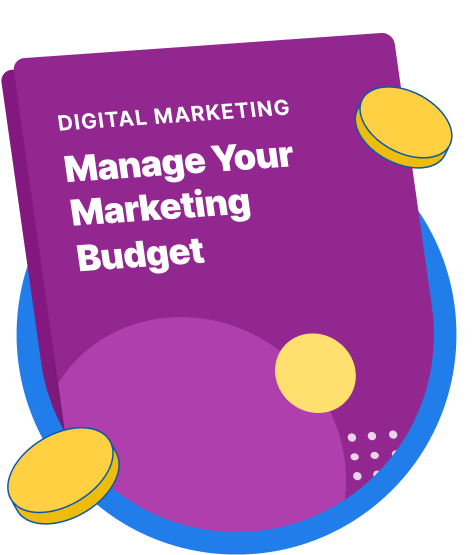 Maximize Your Marketing ROI
Claim your free eBook packed with proven strategies to boost your marketing efforts.
Get the Guide
Try our free Marketing Calculator
Craft a tailored online marketing strategy! Utilize our free Internet marketing calculator for a custom plan based on your location, reach, timeframe, and budget.
Plan Your Marketing Budget