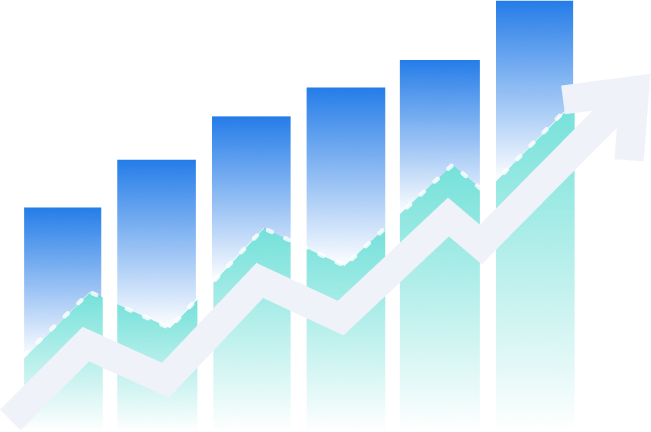 Fueling Business Growth Through Paid and Organic Results
Looking to boost website traffic, leads, and revenue, Great Northern called on WebFX to find sales-accelerating solutions. The company has since yielded elite results through PPC and SEO efforts with a 109% increase in organic traffic and 31% boost in form submissions from paid ads.
109%
INCREASE IN ORGANIC TRAFFIC YoY
103%
INCREASE IN FORM SUBMISSIONS FROM ORGANIC TRAFFIC
31%
INCREASE IN FORM SUBMISSIONS FROM PAID TRAFFIC
About Great Northern
Great Northern is the go-to company for innovative product packaging, shipping, merchandising, and distribution solutions in the wholesale, commercial, and retail sectors. The company has offices in five states and a main hub in Appleton, Wisconsin.
With over 50 experienced structural designers and engineers collaborating with clients to provide innovative solutions to logistical challenges, Great Northern can do it all — from SKU consolidation to trailer and warehouse maximization.
The challenge
Wanting to reach new leads and close more sales, Great Northern turned to WebFX for custom digital marketing solutions. Jumping into action, WebFX helped Great Northern develop a comprehensive digital marketing strategy with SEO and PPC to achieve their goals.
As a result of the collaboration with the WebFX team, Great Northern's website saw a significant increase in traffic and lead generation.
Great Northern shared why they turned to WebFX for solutions — "At first, it was based on good reviews and a strong initial presentation. But, as our team established the value of their work and strategic solutions, we were able to add services for multiple business units."

WebFX solutions that help Great Northern thrive
Great Northern is committed to growing and capturing market share, and WebFX PPC services ensure that their campaigns are optimized to generate a significant increase in leads and sales.
Also, WebFX's comprehensive tracking and reporting tools allow Great Northern to measure the success of their PPC campaigns and make data-driven decisions for future marketing efforts.
It doesn't end there — WebFX SEO services ensure that Great Northern's website is optimized for search engines, improving their online visibility and driving more organic traffic. With SEO and PPC services at work, Great Northern is achieving their growth goals and staying ahead of the competition in their industry.
"WebFX has helped us create more sales leads and brand awareness. We have also started to work together on our employee recruitment efforts," Great Northern said.
109%

INCREASE IN ORGANIC TRAFFIC YOY

103%

INCREASE IN FORM SUBMISSIONS FROM ORGANIC TRAFFIC

31%

INCREASE IN FORM SUBMISSIONS FROM PAID TRAFFIC
Time to Level Up Your Sales
Our long list of services helps you grow every aspect of your business with marketing strategies that are proven to increase bottom-line metrics like revenue and conversions.
In the past 5 years, we've managed more than 12.9 MILLION transactions across our client base.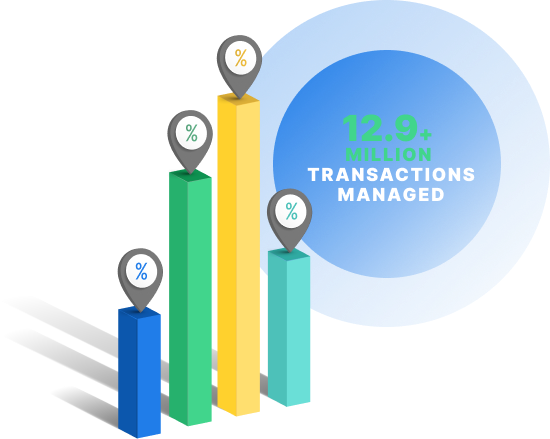 With WebFX's strategic assistance, Great Northern has seen a rise in organic search traffic and contact form submissions. These positive improvements have solidified Great Northern as a top player in their industry, driving long-term growth.
"WebFX has helped us grow profitable sales from digital channels by helping us find new customers online. We have also been able to better measure metrics with MarketingCloudFX and integration with our CRM," they shared.
The impact of WebFX's services on Great Northern translates to:
109% increase in organic traffic YoY
103% increase in form submissions from organic traffic
31% increase in form submissions from paid traffic
Ready to upgrade your business solutions?
We have a proven track record of success in generating leads and increasing brand awareness for our clients. With over 1.6 million hours of expertise, we are confident that we can help your business refuel and reach new heights.
Take it from Great Northern — "WebFX has helped us drive more website traffic, leads, and sales via PPC and SEO services. We started with one subset of our brands and now work with them on digital initiatives for all our business units and brands."
Check out our digital marketing services to learn more about how we can help drive revenue for your business.
Are you ready to partner with us? Contact us for a free quote.