Instagram Advertising Services
Want to start using Instagram advertising for your business?
If so, you need to create a plan. Successful Instagram advertising requires the combination of strategic insights, a creative eye and the time to both implement and monitor your progress.
We understand many businesses either lack or are unable to use their own resources to launch high-performing Instagram campaigns — which is why we're here to help.
74% of people use social media when making a purchasing decision.
Make their decision easy with a stellar social media presence. See how your brand can level up by requesting a no-obligation proposal today.
One of our experts will be in touch within 24 hours!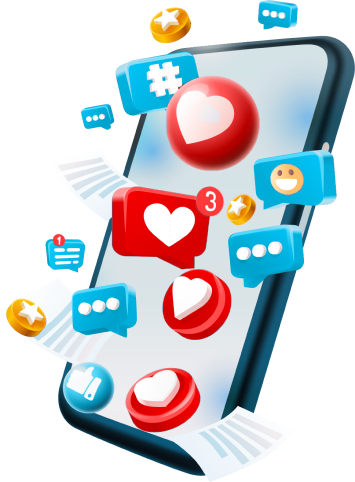 As an Instagram advertising agency, we stay up to date with the latest industry updates, algorithm changes, and best practices to drive your business forward and deliver the best results possible. We can focus on different stages of the buyer's journey from awareness to conversion amongst your key target audiences, all while staying within your set budget.
Advertise Across Social Media
Due to Instagram's expansive, yet diverse user base that includes more than 1 billion accounts active each month and over 500 million accounts active each day, our agency can make the most of your ad spending by targeting the exact audiences who matter the most to you. Determining factors such as location, interests, demographics, behaviors, and more allow us to narrow in our digital advertising efforts to fit the exact people you want to reach.
We're excited to work with your business every step of the way to ensure that at the end of the day, you get the results you deserve most.
If you want to learn more about how to create Instagram ads that drive results, just keep reading, or give us a call at 888-601-5359 to speak with a strategist.
How to choose your Instagram ad objectives
Before you begin crafting the ideal Instagram campaign for your company, you need to clearly define your goals, so you know the long-term and short-term objectives of your work.
Below, we've outlined a list of three common objectives within Ads Manager to pay attention to when crafting your Instagram marketing campaign.
1. Awareness
Many businesses use social media to boost brand awareness and reach more customers. When you advertise on Instagram, you can choose brand awareness and reach objectives that allow you to achieve your awareness-oriented goals.
Although these objectives have the same desired outcome — creating more buzz about your brand — they use different approaches.
How are they different? Here's a look at how they vary:
When utilizing the reach objective, the goal is to reach and influence the most considerable amount of people who fall within your targeted audience.
Brand awareness tactics focus on promoting content and advertisements that will reach the individuals who are likely to form an interest in your business at large, including the content you produce and the goods and services you sell.
2. Consideration
You don't want your followers on social media to casually browse through their feeds and scroll through your advertisements and posts. Instead, you want to capture their attention and encourage them to learn more about your brand. This is where consideration comes into play.
The consideration objective focuses on getting your followers to act — watch your videos and interact with your content. The following is a list of some of the primary consideration goals you might want to achieve:
Traffic: One of your primary goals could be increasing the level of traffic to your business's page.
Video views: This objective centers on putting in the marketing efforts required to increase your views of video content.
Post engagement: This objective encourages engagement such as likes or comments on your post to interact with your audience.
3. Conversion
When you want to grow your sales and maximize your business's revenue, Instagram is a powerful social media platform that can help. Objectives in this category primarily focus on converting people who are already aware of your business into prospective clients.
Conversion campaigns consist of:
Website conversions: Drive conversions on your website from warm audiences — the people that know your business on some level. Conversions can be to request a quote, to fulfill a purchase, or to register for an event or webinar.
Catalog sales: If you manage an ecommerce store, Facebook allows you to optimize for sales from a catalog of your products.
Store visits: If you have a business with multiple locations that generate a lot of foot traffic, you can use Instagram ads to drive visitors to your physical locations.
How can I target my audience with Instagram advertising?
As one of the fastest growing social media platforms, Instagram provides your business with the tools necessary to reach your desired audience. But since this platform boasts so many users, how can you target your desired audience with success?
On Instagram, you'll find there are three primary types of audiences.
1. Saved audiences
Saved audiences generally consist of broad groupings of individuals who can be targeted based on demographics, including sex, location, age, and general interests. Using these characteristics and facts about their audience, advertisers can create content and advertisements more adequately crafted to suit these viewers' preferences and behavior.
2. Custom audiences
Custom audiences are built from emails lists, people who have engaged with your account or watched a video, people who have visited your site, and more. These audiences are typically created from information supplied by or connected to the business.
3. Lookalike audiences
These broad audiences consist of individuals who are similar to those in a custom audience and typically share similar characteristics and interests — hence the name "lookalike." They're likely to mimic your target audience in many ways like interests and behaviors, which makes them viable users to reach on Instagram.
WebFX is a partner businesses trust.
Hear from HydroWorx, who saw a 236% increase in organic sessions with WebFX services.
Watch the Video Testimonial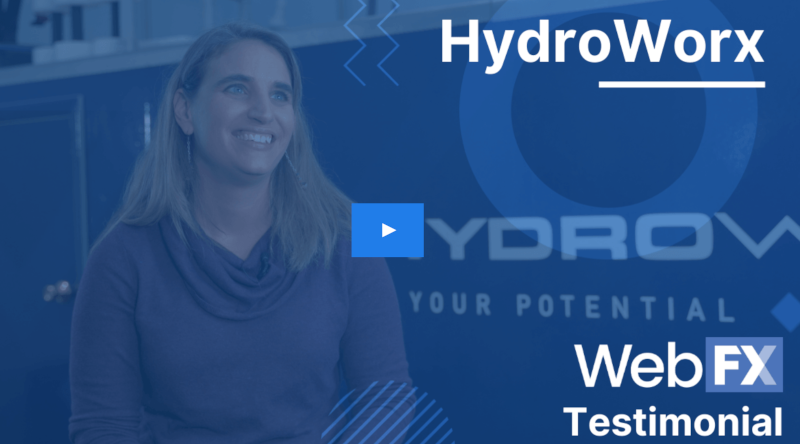 What do I need for Instagram advertising?
Any business using Instagram advertising needs to ensure they cover their bases when it comes to establishing their presence on this platform.
Several must-have requirements for any company creating a presence on social media include:
Business profile: A brief introduction to your company that provides key information about your business to your audience.
Superior visuals: High-quality and persuasive photos and videos will reach your followers with the highest level of success. Since Instagram is a visual-based platform, this is a crucial requirement for a successful marketing campaign on this platform.
Ad sizing: Correctly-sized images crafted for Instagram both in the feed and in Stories are critical for success. Using the proper ratio and resolution is essential to presenting your images with the highest quality and intended effect.
Copy: Text written with intent and purpose toward your audience is key. Your copy should be readable, adopt the appropriate tone, and influence your followers to take action.
Budget: A budget is essential for Instagram. Get an idea of what your business should set as your ad spend by reviewing average Instagram advertising costs.
If the thought of gathering your necessary data and putting your marketing tactics into practice alone seems daunting, we're here to help. At WebFX, we can create all of the content and behind-the-scenes work required to drive results with Instagram advertising.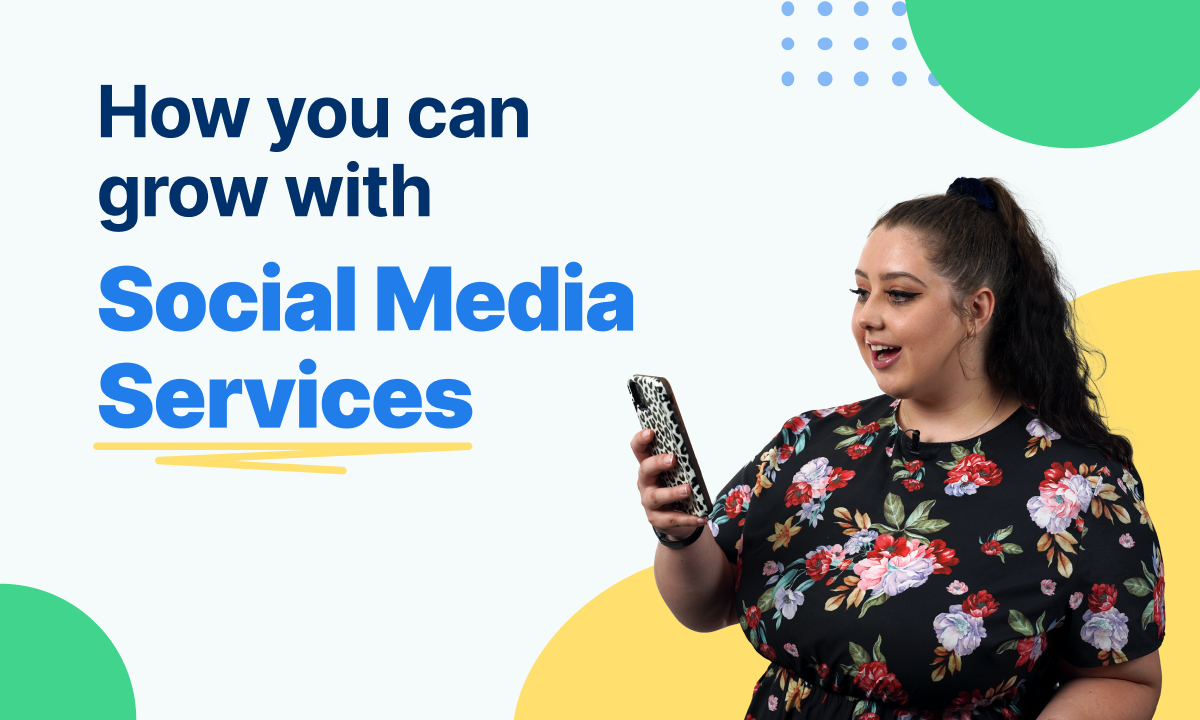 Instagram advertising formats
We'll help you find the best ad format for your Instagram marketing campaign. When marketing on this platform, you'll have access to a vast variety of advertising options that are crafted to help you fulfill your social media goals. The ad formats you can use on Instagram include:
Photos:
Often include a picture and a short snippet of copy
Perfect for increasing brand awareness and sharing visuals with your audience
Videos:
A brief clip that promotes your brand, product, or service
Can include a link back to your website, a call-to-action, or information that motivates your clients to invest in your brand
Carousel:
Focuses on offering various photos in one post that a user can scroll through at once
Ideal for combining multiple images in a single post
Stories:
Appear in one of the fastest growing areas for Instagram users
Captures your audience's attention with vertical photos and video
Should I use an Instagram advertising agency?
Creating an effective Instagram advertising campaign isn't always easy. If you find that any of the following applies to your business, it may be time to seek help from an established marketing agency:
Not enough time to dedicate to forming and maintaining an Instagram strategy
Uncertainty regarding social media marketing and how to measure or optimize your results
A lack of experience in social media tactics and marketing strategies
Hiring an Instagram advertising agency to assist you with the development of social media strategy is an excellent choice that can mean the difference between a subpar and a successful marketing campaign.
What to look for in an Instagram advertising agency
Social media advertising is an integral part of maintaining an effective digital marketing campaign. You know you can advance your marketing efforts on these platforms, but you also realize connecting with the right social media agency will influence the effectiveness of your campaign.
But how do you know who will be the best fit for your business? One of the most important criteria to look for when researching Instagram agencies is transparency. Regardless of your company's size or budget, you need to pair up with a firm that will offer consistent pricing and top-tier services while fitting within your Instagram advertising budget.
It's also crucial to evaluate the aptitude of a social media marketing team. Does the agency have professional marketers with a track record for producing results-driven marketing material? Are they informed about the latest marketing trends while receiving continual training?
Hiring an agency with a reputation for success is pertinent.
Also, evaluate the communication of the team in question whenever choosing a social media agency to partner with your business. You'll need to continuously discuss your goals and progress with your marketers, which is why selecting professionals with superior communication skills is important.
WebFX knows Instagram advertising services
Are you considering advertising on Instagram? If so, we're here to help!
At WebFX, our social media experts will help you craft an Instagram advertising strategy that will give you a competitive edge. Best of all, we provide you with transparency and continual support during your social media advertising journey.
Join our hundreds of satisfied clients and find out why so many businesses rely on WebFX to advance their social media campaign with our Instagram advertising services. To learn more about how you can get started with Instagram advertising, contact our team today!