Launch Your Store With Award-Winning Shopify Web Designers
Stand out from the competition with a custom Shopify theme from WebFX that follows best practices for conversion rate optimization (CRO) and search engine optimization (SEO). Learn more about partnering with our award-winning Shopify web designers, developers, and project managers by contacting us online today!
Get a custom, SEO-friendly Shopify store with our Shopify website design team
Your business, brand, products, and services are unique, which is why a custom website design is so critical — especially in the ecommerce sector.
At WebFX, our award-winning Shopify website design team (they've won 50+ awards) will build a custom template for your company that:
Represents your brand
Uses SEO to increase your visibility in search results
Follows CRO best practices to improve conversion rates
Includes a responsive or mobile-friendly design
And more
With WebFX as your Shopify web designer, your business will have a foundation to generate traffic and revenue from your website.
Just in the past five years, we've used our expertise to help our clients manage more than 12.9 million transactions and earn over $3 billion in revenue.
Learn more about partnering with our Shopify website design team by contacting us online today!
We don't want to tell you about the work we do, we want to SHOW you.
View Our Portfolio

We've built over
Websites
in a variety of industries.
What do your Shopify website design services include?
WebFX is more than an agency for Shopify website design. We're a full-service digital marketing agency, which means we provide small-to-midsized businesses like yours a turnkey solution to building, marketing, and optimizing your site.
Since we specialize in multiple areas (we maintain an in-house team of more than 500 marketers, designers, developers, and copywriters), our Shopify web designers can provide your company with a Shopify website that includes the following:
The best part is, your business can pick-and-choose the features you need.
For example, if you have an in-house copywriter, then you can skip our professional copywriting services. In comparison, if you need help with optimizing your product pages, you can count on our experienced team of SEOs because they bring more than 1.8 million hours of experience to Shopify SEO.
Build a custom plan for your Shopify website design by contacting us online today!
Why choose WebFX as my Shopify web designer?
When it comes to choosing a Shopify web designer, businesses choose WebFX for a few reasons, like:
Custom Shopify web designs
With our design and development team on your side, your company will receive a custom Shopify theme that captures your brand and matches your vision. Besides embracing your brand's style and vision, your custom theme will also follow best practices for driving purchases.
Check out our portfolio to see some of the more than 1100 sites we've created so far!
Dedicated project manager
Besides having a Shopify web designer and developer, your business will also get a dedicated project manager. Your project manager will serve as a consistent point-of-contact. Whether you have questions, feedback, or resources to share, you can always reach out to your project manager.
Learn more about what it's like to work with our project managers by reading our testimonials!
Unmatched client satisfaction
With more than 25 years of history, WebFX maintains an unmatched level of client satisfaction. Compared to the nationwide average, our client recommendation score is 488%. Not to mention, our client retention rate is 91%, which is 41% higher than the industry average.
Proven results
Your website is your key to more revenue, which is why our Shopify web designers measure their performance based on your success. That's why we make SEO a part of our Shopify websites, as well as consider CRO best practices with every design decision.
The result? In the past five years, we've helped our clients:
Manage more than 12.9 million transactions
Attract more than 7.8 million qualified leads
Earn more than 5.2 million phone calls
Generate more than $3 billion in revenue
With WebFX, you get more than a Shopify website design — you get a revenue-generating machine.
In-house design, development, and marketing team
When you partner with WebFX, you get more than a team of Shopify web designers — you get an entire design, development, and marketing team. With a whole team to yourself, you can complete your design on time, plus take care of other high-priority tasks, like optimizing your product pages.
See what kind of impact our team can make on your business by checking out our case studies!
93% of WebFX customers are extremely satisfied with their digital marketing results.
"Working with WebFX, everything is very organized and strategic. We're only a year into our partnership, and our expectations have definitely been met."
View More Client Testimonials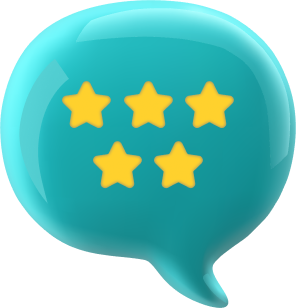 How do your Shopify website design services work?
With WebFX and our Shopify website design services, your business can expect the following steps:
Meet your dedicated project manager
Your company will get partnered with a dedicated project manager that offers extensive ecommerce web design experience. For the best results, we'll also aim to partner your business with a project manager with a background in your industry, like Software as a Service (SaaS).
Share your web design vision
Once you meet your dedicated project manager, they will learn your business by asking questions like:
Who is your target audience?
What are your goals for your Shopify store?
Which products or services are your top sellers?
What requirements do you have for your store's design?
Are there any websites that match your vision?
And more
These questions will help your project manager convey your vision to our team of Shopify web designers. By understanding your ideas, our design team can create a series of wireframes that capture your brand.
View your custom mockups
With WebFX, your business gets to choose from multiple wireframes or mock-ups of your website's design. These wireframes, created by different designers on our team, provide you with different perspectives of your vision so you can select your favorite.
Get your custom theme developed
After you pick your favorite wireframe, our development team can proceed with building your Shopify theme. Besides creating your site, our team will also test it to ensure it provides a seamless user experience.
Launch your Shopify store
Once your Shopify store theme gets built, you can open your Shopify store. While you can take care of this step in-house, our team can also assist with launching and setting up your store. We can even help with optimizing, marketing, and advertising your store!
FAQS about Shopify website design
Do you have additional questions about Shopify website design? Browse our FAQ:
Is Shopify the best platform for my store?
Shopify is one of several great platforms for ecommerce stores.
A few reasons why include:
Setup: Companies can quickly set up a Shopify store, especially if using one of the brand's pre-made templates. This feature makes it easy for your business to start selling online, which is invaluable when adapting to market changes.
Customization: While a Shopify web designer will provide your business with a custom site, you can also personalize free Shopify templates to your brand. For example, you can adapt the colors from the template to match your brand, which can help you launch a store fast.
Maintenance: Instead of relying on an in-house developer or agency to maintain your site, your business can depend on Shopify. Shopify will take care of maintaining, updating, and securing its platform for you.
Of course, Shopify does require a monthly subscription, like many other ecommerce platforms. Companies that want to avoid these subscription costs can launch their own site, but they should research how much a website costs beforehand.
How long does a Shopify website design project take?
A Shopify website design project will generally take several weeks.
During this time, your project manager will collaborate with you to understand your requirements, vision, and brand. They'll then work with our designers to draft some wireframes, which our developers will make a reality after you sign-off on the designs.
In some cases, web design projects can finish faster. For example, we offer 30-day web design services. These services provide your business with a website in 30 days but use a template customized to your brand.
Is a freelance Shopify web designer or Shopify website design agency better?
When it comes to Shopify web designers, your business can choose between:
The best option for your company will depend on several factors, like your:
Budget
Timeline
Requirements
In most cases, agencies can deliver on the most basic or complex requirements because they feature a team of designers and developers. In comparison, a freelancer must rely on their specific skills, making it difficult for them to take on diverse projects.
While professional Shopify web designer agencies and freelancers can both meet short deadlines, freelancers have the disadvantage. Since they often have fewer resources than agencies, it's often difficult for freelancers to provide fast turnaround times.
When it comes to budget, freelancers typically offer lower rates than agencies. Since agencies provide access to more resources, designers, and developers, their higher rates make sense. In comparison, freelancers manage smaller operations, which leads to lower costs.
Your company will need to consider these three factors when deciding between a freelance Shopify website designer or agency. Depending on your business, a freelancer may meet your needs, or an agency may offer what you want.
Meet your Shopify website design team — connect with us today!
Help your business establish and improve its online presence with a seasoned team of Shopify web designers. As your partner, WebFX will provide your company with a custom Shopify design that follows best practices for SEO and CRO so your business can earn more traffic and revenue from the web.
Contact us online or call us at 888-601-5359 to learn more about partnering with our team today!