4 Steps to Choosing a Web Design Agency
A good web design agency is hard to find. But when you find one, it can be one of the most valuable parts of your company's marketing strategy. Here's how to choose a web design agency that gets the job done right.
Whether you're building your first website or redesigning an old site to look and feel more modern, a good web design agency will give you the perfect online presence to complement your brand. But that begs the question — how do you find a good web design agency in the first place?
Choosing a web design agency involves thoroughly searching for agencies and vetting them based on your own criteria. That's a complicated process. But you can make it easier by following these simple steps.
If you'd like to speak to a web design professional, request a free quote or contact us at 888-601-5359.
1. Find web design agencies online
To find the right web design agency for you, you have to first find a lot of web design agencies.
Check out websites that rank different agencies and take a look at what they list. These websites are great places to start when you want to choose the perfect web design agency.
Often, they work with a team of experts or an algorithm to objectively evaluate the skills, prowess, reliability, and pricing of a web design agency. While they're not always 100% accurate — companies can change, after all — they do give you a great idea about the state of the industry and who's in it.
Once you have a list of agencies, you can start vetting them to see which ones you like.
2. Look at each web design agency's website
This is one of the most important steps in how to select a web design company. Here's what to look for in a web designer's website.
If a web design agency's site looks old, outdated, or otherwise bad, that agency is probably not right for your company.
The reason is simple. Good web design agencies should be able to build an excellent website for themselves. That doesn't mean their site needs to be exactly what you're looking for in your own site — every company has different needs, and their websites have different functionalities. But that does mean you should be able to find all the information you want within a few clicks of the agency's homepage.
Finding information quickly is essential to creating a good website. Websites that require users to click more than a few times to find what they want will drive users away. And when you're making a website, that's the last thing you want to do.
In addition to navigation, you also want to check the agency's site for load times, high-resolution images, engaging graphics, and even videos. These elements aren't necessarily essential for an agency's website, but it shows that they understand how and why they're important.
These visuals create a more engaging experience for users, which you may have noticed yourself as you browse agency websites. Still, even with all of these elements, an agency's website shouldn't look cluttered.
The color scheme should make sense, and it shouldn't overload your senses. Likewise, every element should have its own "space" with enough room to breathe. Just like a lack of navigation, cluttered websites will turn your users away and wind up losing business for you.
Last, each agency should also have testimonials from previous clients, including the client's name and URL. That information will let you check on the current state of their clients' sites, which gives you further insight into their capabilities.
And now that you've looked at each agency's website, it's time to do some more research to help with choosing a web design agency.
3. Find reviews about each web design agency
It's important to see what a web design agency can offer in terms of its own site and client history. But an even more important step in how to choose a web design agency is looking at what review websites say about an agency.
Review sites like Yelp, Google, and even Facebook can give you lots of insight into the behavior, professionalism, and overall reliability of a web design agency.
Agencies that receive low ratings should make you skeptical about their abilities to follow through for their customers. Agencies with high ratings indicate a common sense of satisfaction among their clients, meaning you have a safer chance of getting your money's worth for your investment.
To find reviews, you can start by searching for each agency on Yelp. Most of the time, an agency will at least have a listing on Yelp with a few helpful reviews.
You can also find reviews by going to Google and searching for the agency's name. A small box should appear to the right of your search results (on desktop) or at the top of your screen (on mobile) with the word "Reviews" inside. Just click the link below to see Google reviews.
Last, you can find reviews on Facebook by searching for the company and finding their business page. Then, click on their page and look to the left of the agency's news feed. There will be a small, blue, box with a star rating inside, indicating how good the agency is. You can then click it to read their reviews.
With those three review outlets, you should have everything you need to narrow your list down to a handful of excellent web design agencies.
4. Contact each web design agency directly
Now that you have a few agencies on your list, you should contact them directly with questions about how your businesses would work together.
The best agencies will talk about creating your website from the ground up. In most cases, they'll want to build your company a custom-made website. Regardless, an agency should ask you almost as many questions as you ask them.
Those questions should be about what you expect, what you want, what your goals are, and more. A good web design agency aims to fully understand each of its clients so that they can deliver the best results possible.
A good web design agency will also reply to your questions politely, professionally, and intelligently. They'll give straightforward explanations and explain any unfamiliar terms that come up, so you're constantly in the loop.
If you talk to a web design agency that talks around you in circles with vague, jargon-heavy terms, consider using another agency. Once you've vetted your agencies by talking directly to them, you're ready to make a choice.
Good agencies have more than 50 testimonials.
Great agencies have more than 100 testimonials.
WebFX has over 1000+ glowing client testimonials.
See What Makes Us Stand out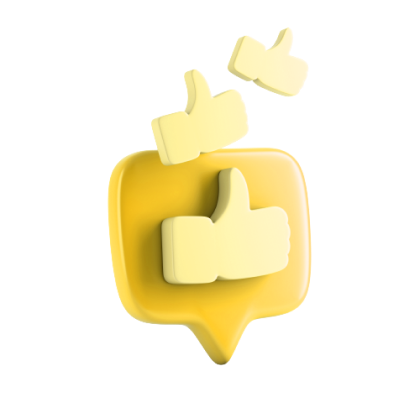 WebFX is an experienced web design agency
Now that you know how to choose a web design agency, we'd like to introduce you to ours.
At WebFX, we know what it takes to be a good web design company because we have one of the world's leading web design teams.
We've earned awards for our hard work with clients, and that work has paid off by earning more traffic, customers, and revenue for them.
We make sure all of our clients get the web design solution that works for their business and fits their budget.
Do you want a custom website that gets results for your company?
Request a free quote or contact us today to get started with your custom web design strategy!