When a homeowner notices that the water has an "off" taste or odor or that the tubs and sinks have greasy, grimy rings, one of the first things they do is look up the phone number of the local water treatment service online to schedule a visit.
That scenario illustrates the need for water and wastewater treatment companies everywhere to provide clear information about their services and solutions online. That's where web design for water and wastewater treatment comes into play.
Creating a user-friendly and informative website is the first step toward attracting new clients and expanding your water and wastewater treatment company. By creating an informative and aesthetically pleasing website, you can help clients easily find the information they're looking for while learning how you'd be the right fit for them.
So, where do you even begin? In this post, we'll discuss the top three web design examples for water and wastewater treatment companies and review some of the best web design ideas that every water treatment company should consider when developing a website.
Here's a quick rundown of the topics we'll discuss:
We'll help you create a website that stands out.
"WebFX has been instrumental in helping us develop a new website, allowing us to be a leader in our industry."
Learn More About Our Web Design Services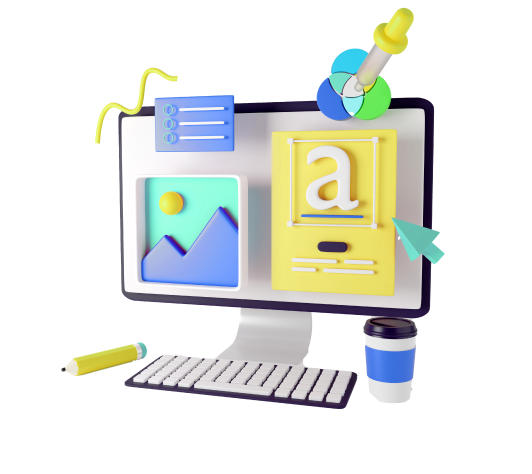 What is web design for water and wastewater treatment?
Web design for water and wastewater is the process of creating online pages to market water treatment solutions and services, educate the public, and foster relationships with prospective clients. It focuses on creating aesthetically pleasing and easy-to-navigate webpages and emphasizing efficient customer service.
Why does a water and wastewater treatment company need a website?
Your water and wastewater company needs a website because prospective clients who are battling blue-green stains on plumbing fixtures, a metallic taste in their water, or other water contamination problems are searching for your solutions online right now. Everyone with Internet access uses Google at some point when they need information, so it's essential that your water and wastewater company has an accessible website.
Additionally, you can use your website to help them discover how they can benefit from your water and wastewater treatment solutions and services. For instance, people searching for ways to repair corroding water pipes might not know how water and wastewater treatment solutions can help them.
You can write blog posts on topics like "How Water Treatment Can Repair Corroding Water Pipes," discussing how using water treatment solutions to clean and purify water can prevent corrosion and other costly problems, making water delivery and use more efficient and safe.
In a nutshell, utilizing a website to demonstrate how water and wastewater treatment solutions can benefit people is an effective way to promote your services.
How much does it cost to build the website of your dreams?
Use our FREE website design cost calculator to get an idea!
Web Design Cost Calculator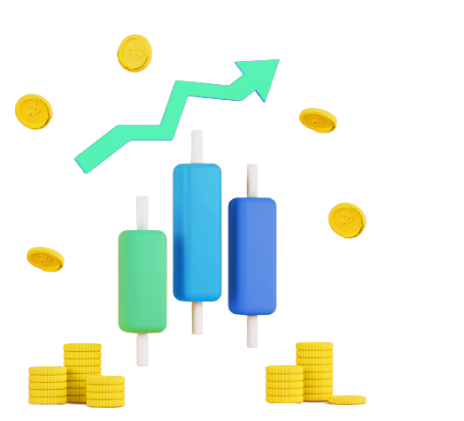 5 web design tips for water and wastewater treatment companies
Here are five helpful tips for water treatment web design:
Read on for an overview of each one!
1. Create a professional, custom design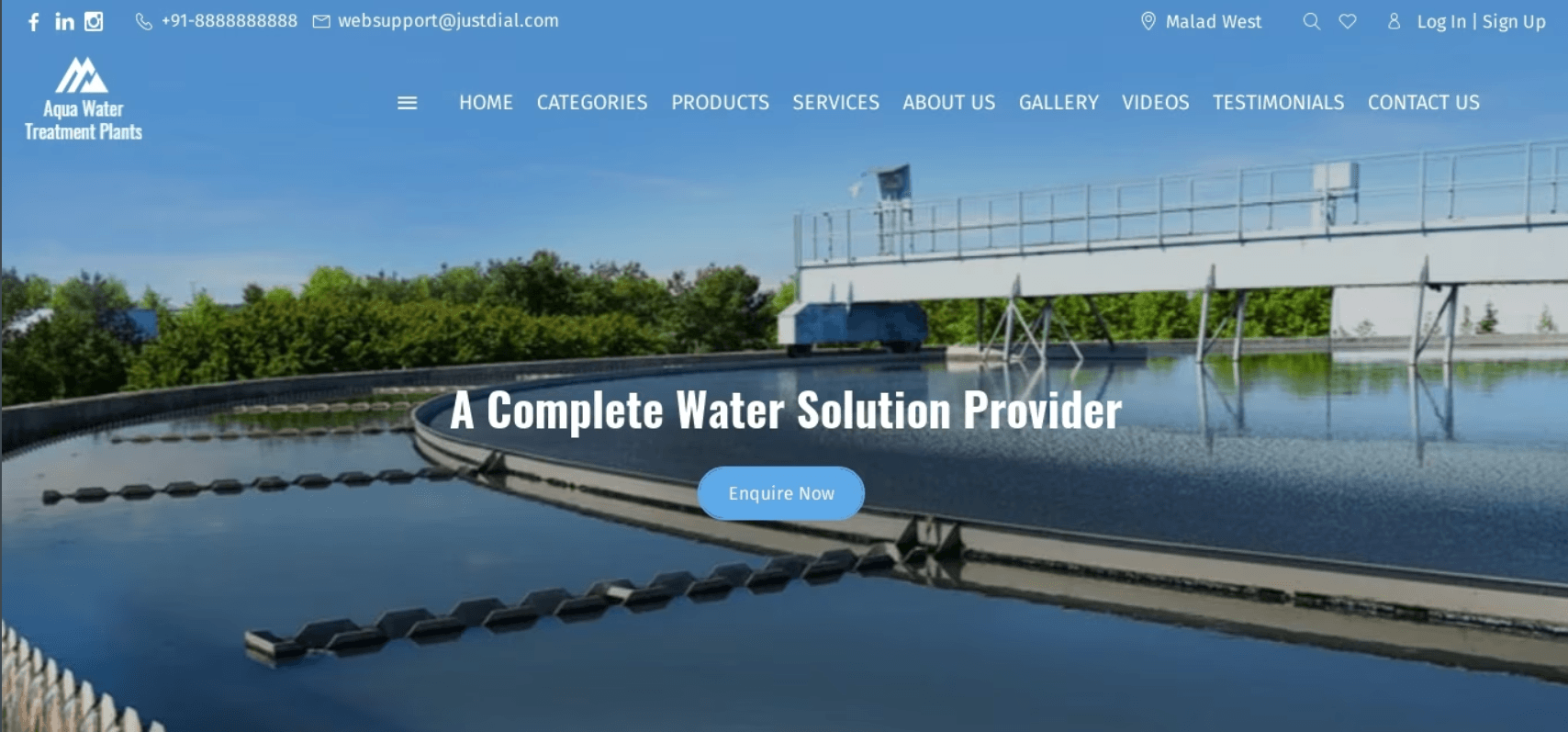 Prospective clients form an impression of your business in the first 50 milliseconds of their visit, so you only have 0.05 seconds to make an impression before they leave your site. To make a lasting impression, you need to create a custom website design that accurately reflects the identity and quality of your brand.
The most reliable method of ensuring that your website satisfies the needs of its intended audience is to hire an experienced website designer with a strong understanding of user experience principles and current web design trends.
For instance, with WebFX's web design services, you can gain access to web designers that can incorporate visual cues and clever placement of elements to draw attention to key features and ensure visitors can navigate the site easily.
In addition, a professional website designer from WebFX can incorporate a powerful back-end system that allows for quick loading times, helps your pages rank higher on search engines, and keeps your website secure.
Ultimately, having a professional web design done by an experienced web designer can help you achieve your business goals and make a lasting impression on visitors to your website.
2. Focus on creating a user-friendly interface

If visitors to your site have trouble navigating it, they are more likely to look elsewhere for water treatment solutions, increasing bounce rates. Hence, you should create a user-friendly interface to ensure your audience can quickly find what they're looking for.
You can make it easier for visitors to your site to locate what they're looking for by organizing your menus into logical sections, reducing the number of submenus, and fine-tuning your page layout. Additionally, you should ensure that your page and navigation load quickly, as many users tend to leave a site if it takes too long to load.
Hiring a professional user experience (UX) designer knowledgeable at identifying user pain points and organizing a site's framework to address those issues is the best method to streamline your site's navigation and make it more user-friendly.
Don't know where to start? Check out our user experience analysis services for more information on how we can improve your website's performance for mobile users and, in turn, grow your business.
3. Highlight key elements to capture user attention

When your target audience visits your website, you want them to focus on a particular call-to-action (CTA). You can do this by emphasizing certain parts of the page through visual signals such as bright colors, arrows, and bigger font sizes.
One of the best ways to grab your audience's attention is to incorporate a paragraph outlining your water and wastewater treatment expertise. You can also include large CTA buttons in a contrasting color beneath the opening text to draw attention away from the primary background color. For example, you can label one button "Get a Free Quote" and the other "Browse Our Water Purification Plants."
By providing visuals and a clear path to explore your services, you can guide your audience to the resources they need.
4. Be transparent about your offerings and specializations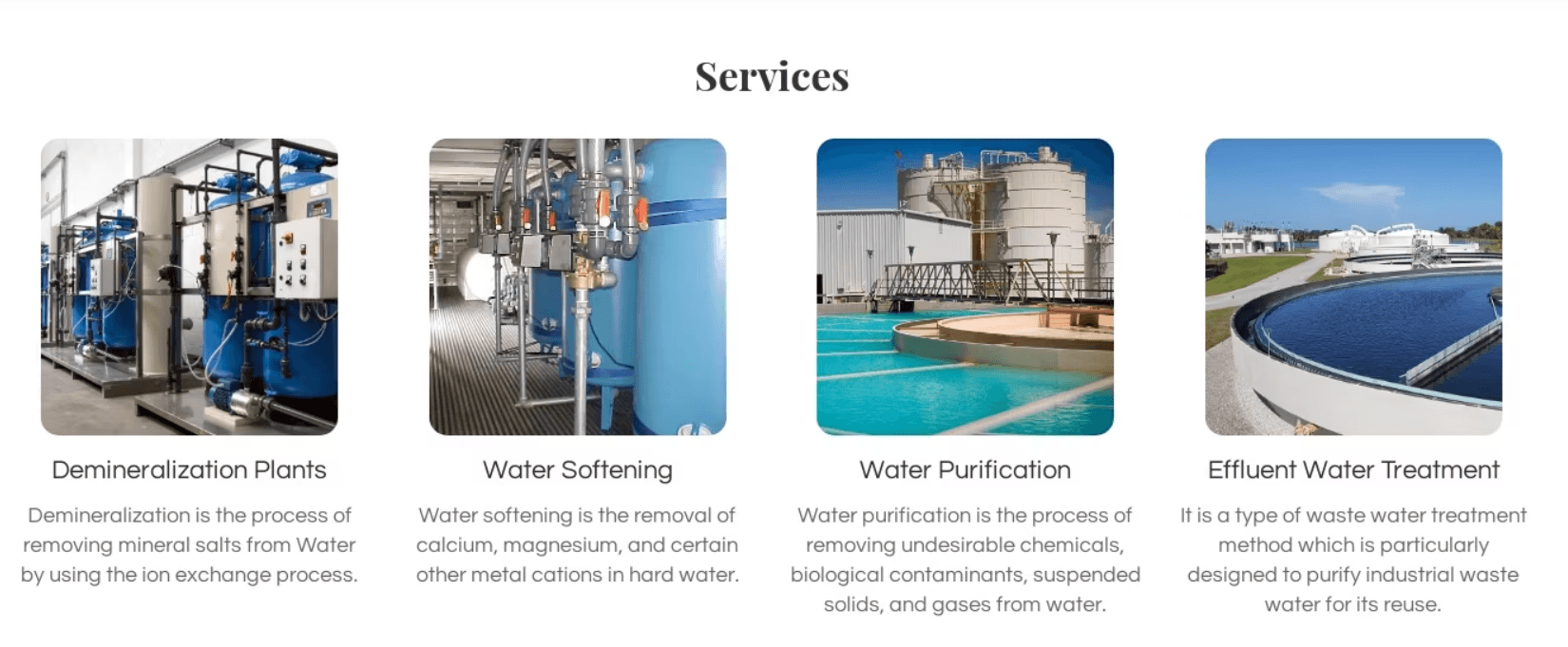 Visitors to your site are all looking for the same thing — a robotic solution to a problem. You need to prominently show your water and wastewater treatment services on the site, with quick links to more in-depth content for each of your specializations in the sidebar.
Remember, it's crucial to get the message through quickly to the prospective client that you can provide the necessary water or sewage treatment solution for them. You can achieve this by creating a simple and clear layout with a well-structured navigation bar to ensure your users get the information they need within 50 milliseconds.
The goal should be to create a homepage that quickly conveys the message that your company is the one to go to for water and wastewater treatment solutions. So, on your homepage, you can create blocks and CTA buttons for each of the water and wastewater treatment services you offer, with an easy way for users to book a consultation or schedule an appointment for more in-depth information.
5. Apply search engine optimization (SEO) practices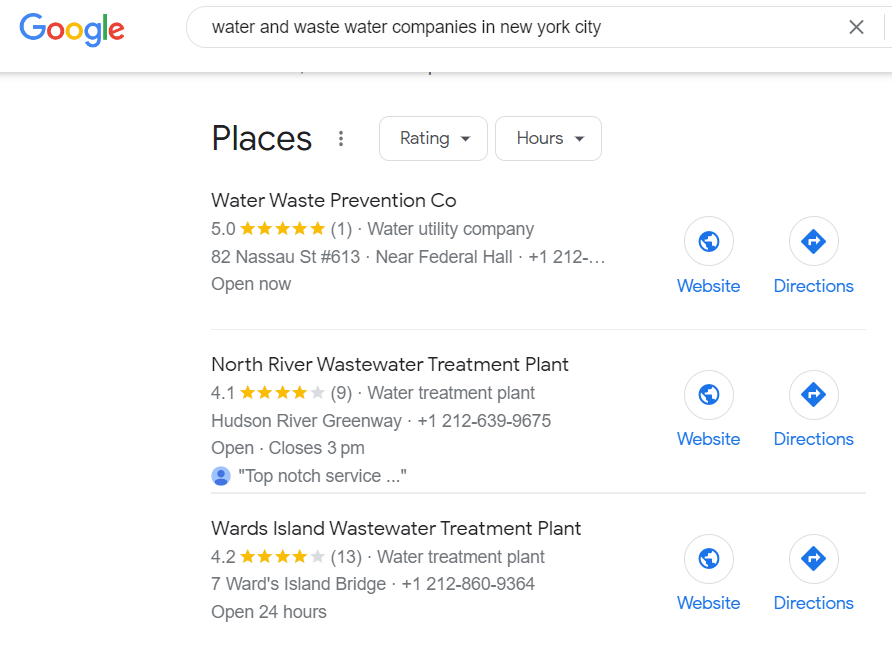 SEO for water and wastewater treatment can significantly improve your site's discoverability and traffic. By taking the time to research and incorporate relevant keywords and phrases, optimize your images and videos, and ensure your site is structured correctly for search engine indexing, you can increase the chances of customers finding your website.
You can help search engines understand your site's content by following some basic guidelines, such as adding meta descriptions to each page that concisely explain the page's contents and its relevancy to potential customers, thus attracting organic search traffic.
Additionally, by taking advantage of local SEO tactics, such as claiming your business with Google My Business and creating localized content, you can increase the visibility of your website in local searches.
Given the dynamic nature of SEO, it's essential to partner with an SEO agency that can keep up with emerging trends. For example, WebFX offers SEO services for water and wastewater treatment companies. Those services provide access to cutting-edge marketing tools, experienced SEO consultants, and more.
These are real SEO results driven for a WebFX client.
You're next.
Learn More About SEO Services


260%
increase in organic revenue

198%
increase in organic transactions
150%
increase in organic traffic

3872%
increase in sessions from SEO
Top 3 web design examples for water and wastewater treatment companies
Here are three examples of good web design on water and wastewater treatment company sites. You can use these sites as inspiration to get you started on your own web design. The sites we'll look at are:
Read on for a brief look at each one.
1. Vision Aqua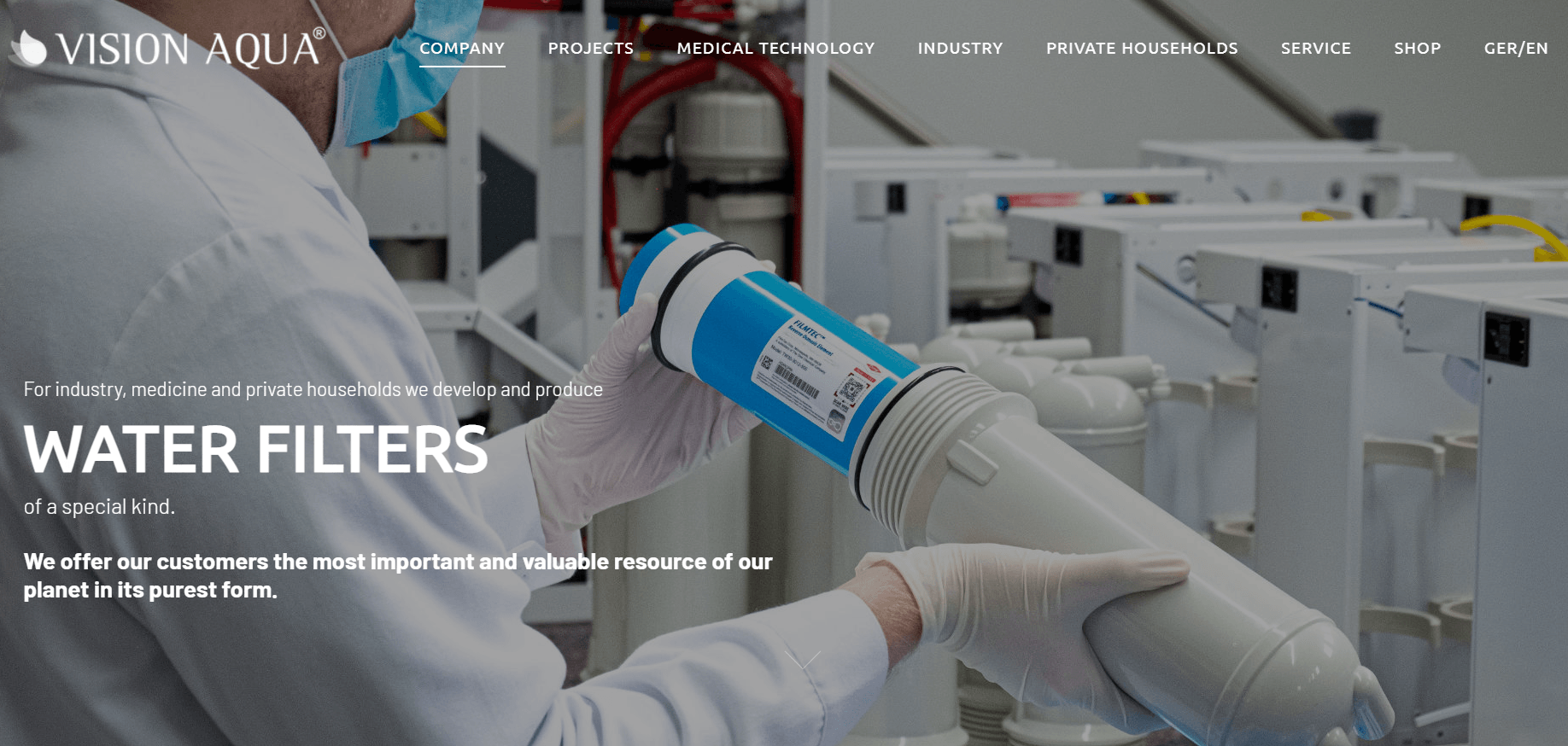 Vision Aqua is a water treatment company that offers cutting-edge filtration, purification, and treatment technologies to convert contaminated water into drinkable water without using chemicals. Their sleek, contemporary website has to be among the best web design examples for water and wastewater treatment companies.
It has an intuitive visual interface and an informative layout. The site's easy-to-use, grid-based design enables customers to find the product they are looking for quickly, and it also allows them to see in detail the features and benefits of each product. Their navigation menu makes it easy to quickly learn about the company, the services they offer, and the solutions they provide.
2. AES Arabia Ltd.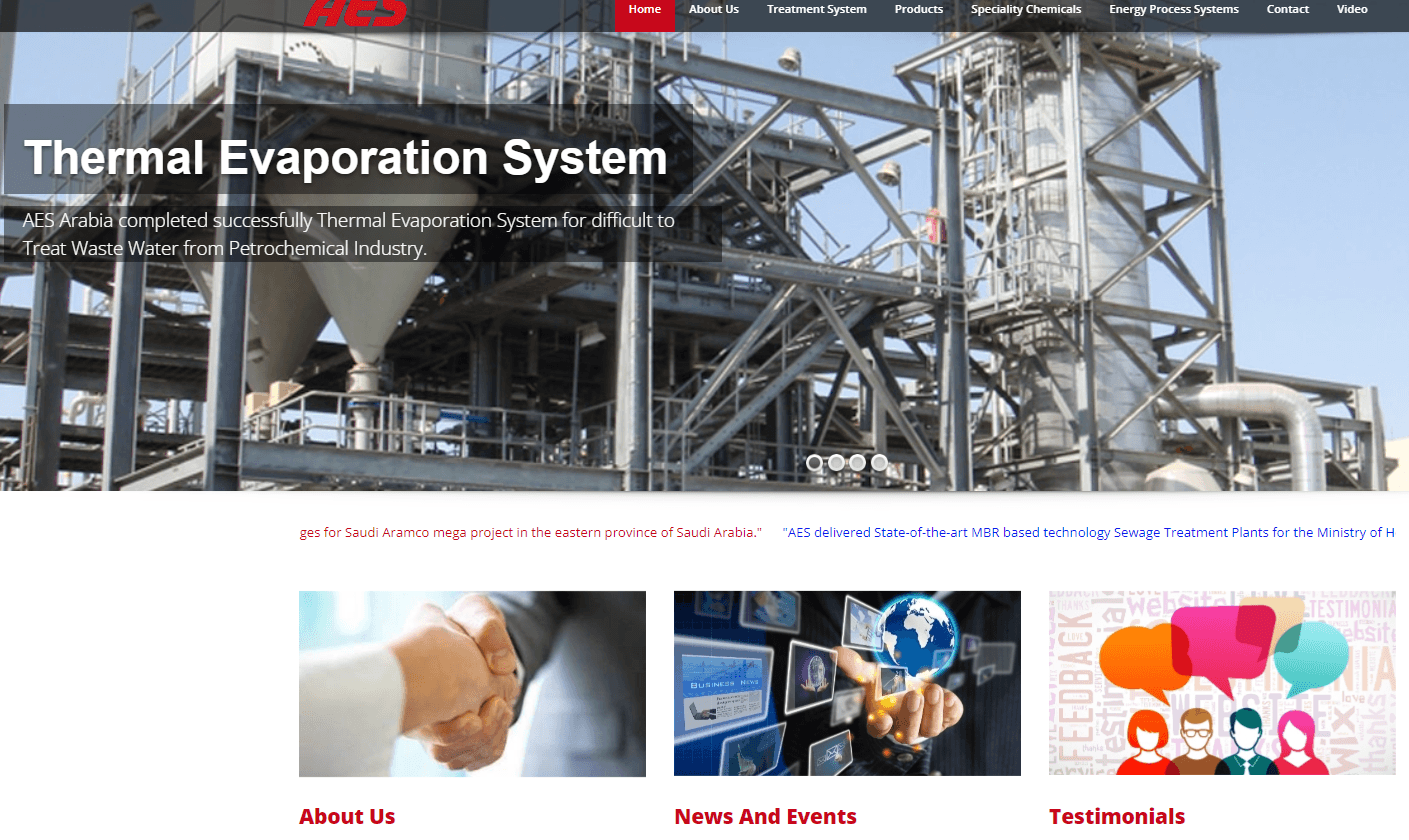 AES Arabia Ltd. is an industry leader in designing and installing membrane treatment systems and other water and wastewater purification systems. Their interactive website features intuitive search tools, an informative news and events section, and detailed product and service descriptions. That makes finding the perfect solution for any water or wastewater treatment project easy.
3. Universal Water Solutions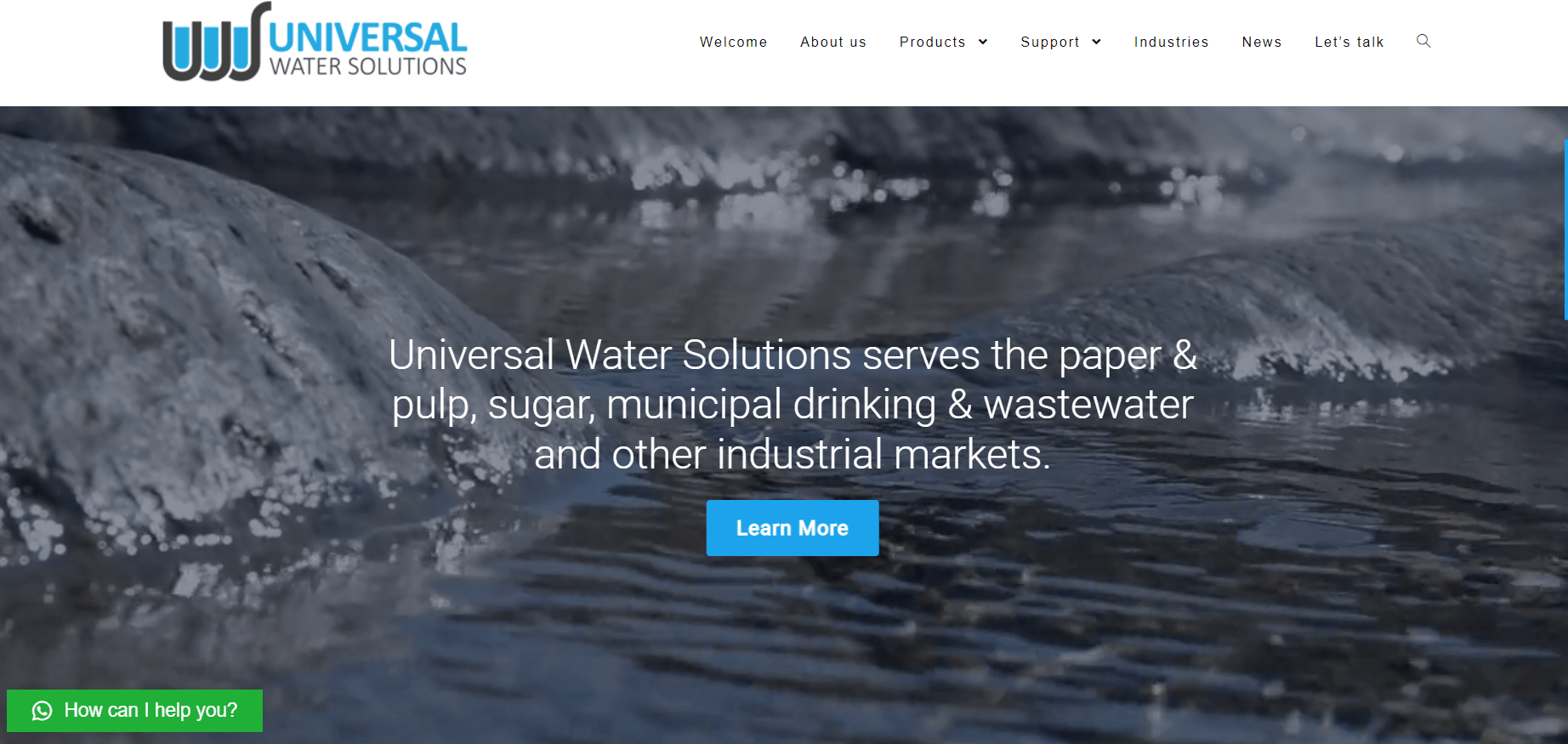 Universal Water Solutions provides specialized water quality monitoring solutions. Their website features an interactive user interface that provides users with an easy way to learn more about the company and its offerings. It also features a news page with regular updates, a library of resources, and total product pages that give customers an in-depth look at the technology and services available.
Get custom web design services for water and wastewater companies
Want to build or remodel your website using Google-friendly SEO strategies but don't know where to start? WebFX provides web design services that are customized to meet the unique requirements of water and wastewater treatment companies.
Our award-winning design team has built over 1600+ SEO-friendly websites and can create custom websites that perfectly reflect your brand and lead to increased conversion rates and income, making us the go-to web design agency for water and wastewater treatment companies.
Check our web design and SEO service page to learn more, and contact us with questions.
Increase your leads, sales, and revenue with digital marketing