Want to jump-start your digital marketing career at the best place to work in PA?
WebFX is currently hiring ambitious full-time and intern candidates with a passion for Internet marketing! Keep reading for exclusive applicant FAQs and insider tips from the FX team.
Ready to apply? Check out our open positions — and submit your application today!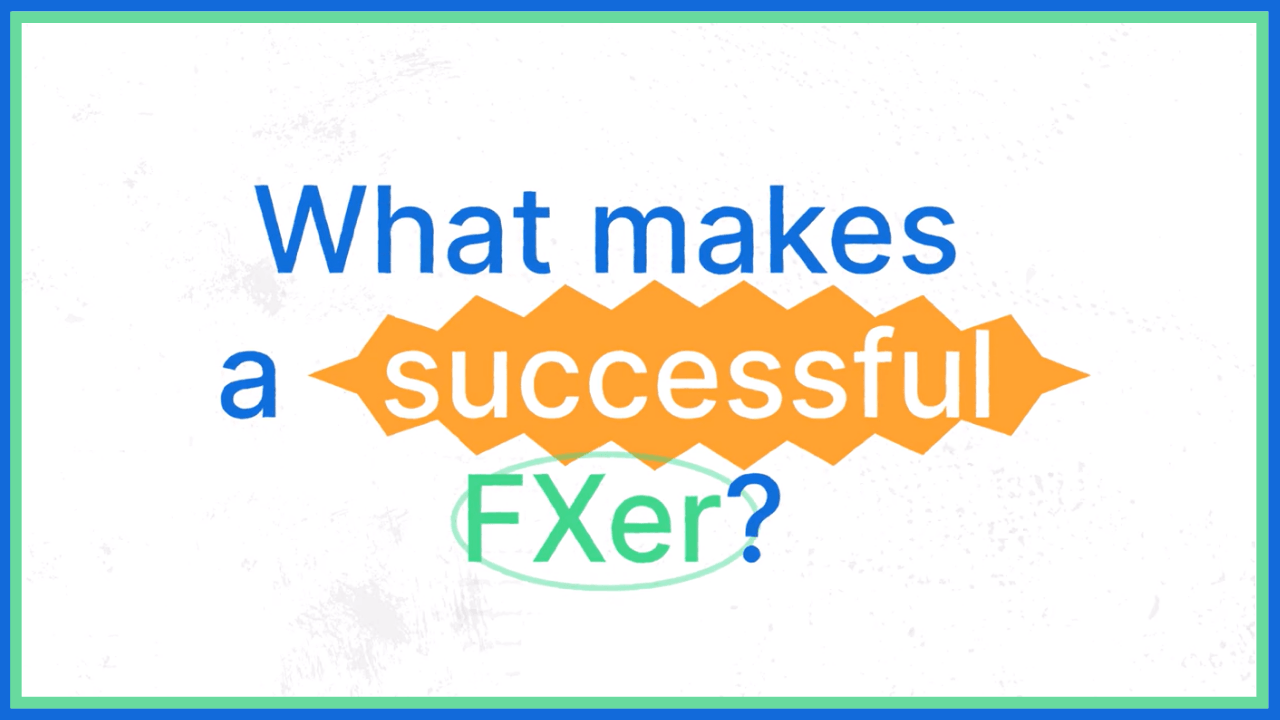 FAQs: Applying to WebFX
You asked, we answered.
Get an inside look at what you need to know when applying to WebFX.
1. When should I apply?
It's never too early to apply! At WebFX, we conduct interviews and hiring on a rolling basis. We don't mind waiting for the right candidates, so if graduation is several months away, we'd still love to chat with you.
2. What positions do you offer?
Our openings include positions in:
Internet Marketing
Social Media
Earned Media and Copy
Interactive and Project Management
Accounting and Operations
Sales
Visit our careers page to find out more about our open positions and job descriptions.
3. Do you offer internships?
You bet. Our intern positions are perfect for underclassmen looking to break into the Internet marketing industry.
4. What's the interview process like?
Our interview process consists of several steps, including:
Online application
Phone interview
Written interview
Office tour and face-to-face interview
Executive team interview and shadowing
For more info and a step-by-step overview, check out our hiring process.
5. Can I interview via Google Meet or Zoom?
Yes! We offer a Google Meet or Zoom for interview candidates for a first in-person interview only (not a second) if you have a long distance to travel.
6. What skills do I need to apply?
Skills like blogging, HTML, CSS, and Google Analytics are all great to include on your application! But if you don't have those skills, don't worry. We have an awesome bootcamp training program to teach hard skills necessary for FXers to be happy and successful in their positions.
For more info on what it takes to be an FXer, check out this post. You can also preview our job descriptions for a more in-depth look at the skills needed for each position.
7. What's the best part of working at WebFX?
Glad you asked. Get the 411 straight from three of our very own FXers!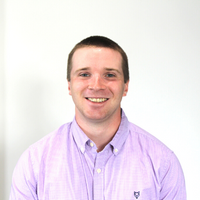 Peter Connors – Internet Marketing Specialist
"My favorite part of working at WebFX is the relationships that we build with our clients. Hearing from our clients how the work we are doing is impacting their business positively is one of the most rewarding experiences."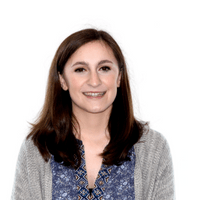 Jess Bonacci – Digital Video Specialist
"I love the family environment.
Everyone is rooting for you and will do anything they can to help you succeed. There's such a welcoming and supportive culture here, and I wouldn't change a thing!"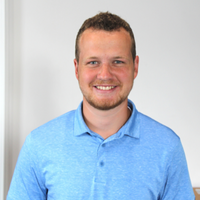 Rendell Weaver – Internet Marketing Specialist
"The training and mentorship are incredible at WebFX. Everyone empowers each other to excel and work towards clear goals."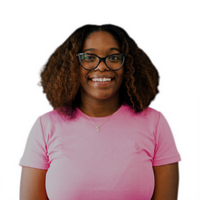 Brianna Shay – Web Project Manager
"The best part about working at WebFX is definitely the healthy work environment.
The people that I work with truly care about each other (inside and outside of work), as much as we care for our clients. Each day I come into work I am inspired, motivated, and encouraged by such amazing people that I have the privilege of calling my friends. "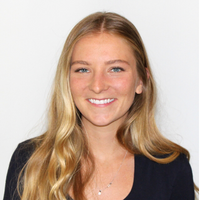 Nicole Kurish – Senior Web Designer
"My favorite part about working at WebFX is that my career path and responsibilities were designed toward my interests. WebFX leadership understands that everyone is different and allows us to thrive at what we love and do best!"
Madison Leach – Web Strategist
"Hands down, the culture!
Every employee is engaged and passionate about their work, all while being willing to lend a helping hand to ensure the success of our clients' strategies. Your team and your coach truly want to see you succeed, and will assist you in whatever way needed to make that possible. The flexible scheduling, office perks, and benefits also demonstrate that WebFX not only cares about its clients, but its employees as well!"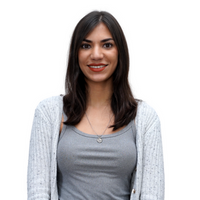 Lexi Persad – Copywriting Project Manager
"I love the people I work with!
Everyone is so supportive and friendly, both inside and outside of work, which was extremely comforting since I moved here from out of the area. It really helped Harrisburg and WebFX feel like home."
8. What does it take to be a successful FXer?
Peter: "To be a successful FXer, you have to be able to adapt to a constantly changing environment. Our industry is continually changing, and ongoing learning is such an important part of staying up to date. Learning is our passion, and we are always looking for ways to improve ourselves and our work."
Jess: "I think being a successful FXer means you're always looking for a way to challenge yourself.
Even though you might be nervous to try something new, you do it anyway because that's how you grow as a marketer and as a person. It's so important to never stop learning."
Rendell: "Living out our POSITIVE code! My personal favorite value from this acronym is 'embracing change, leading with solutions, and making the most of every opportunity,' because there are so many opportunities to learn, grow, and become a better person at WebFX."
Brianna: "What I believe it takes to be a successful FXer is to always be searching for ways to learn + grow in your profession.
As much as we work together, our careers are driven individually and it is such a rewarding feeling to see the growth that you've personally made over time that ultimately impacts your team + clients in a positive way."
Nicole: "It takes an eagerness to learn and be comfortable with the unknown!"
Madison: "Be passionate and inquisitive! Taking the initiative to problem-solve and dive into knowledge-based resources on your own will help not only sharpen your skills, but also increase innovation amongst your work and your team "
Lexi: "Learn to get comfortable being uncomfortable. When you start a new role, there are so many situations where the answer might be unclear, but taking the opportunity to think through things on your own is when you really grow!
As a Copy Project Manager, there's not always a "right" answer when coaching a team, but learning how to navigate these situations on my own has really increased my confidence."
9. What's the best piece of advice for applicants?
Peter: "Stay up to date by following a few industry blogs and read articles about the world of digital marketing. Google offers a variety of useful courses for free online, which serve as a great starting point for someone interested in this field. Most importantly, be open to new experiences and learning new things."
Jess: "I would say just do it.
Don't let your fear or your nerves talk you out of going for an amazing opportunity. Everyone brings a set of unique skills to the table, and you can, too."
Rendell: "Learn as much as you can about Internet marketing through industry blogs, books, and experimentation. Digging into the industry is going to give you some excellent exposure to build on and help you gauge your interest level in the industry."
Brianna: "You are not expected to be perfect!"
Nicole: "Be true to yourself and embrace your uniqueness.
And remember, you can learn, do, and be anything if you're dedicated to it!"
Madison: "Be yourself! We love to see the unique qualities and strengths you can bring to the table, and what is it about WebFX that makes you want to join us!"
Lexi: "Be honest about your weaknesses — everyone has them, and it's okay! Having the ability to identify areas you could improve is what will make the biggest difference in your career development and show TA that you're open to feedback."
Apply to join the FX Fam!
Think you're a good fit to join the FX team?
Check out our open positions, and apply today! We'd love to hear from you!
How is your website's SEO?
Use our free tool to get your score calculated in under 60 seconds.
What did current FXers major in?
The answers might surprise you!
Austin Stouffer
Current Title: Web Strategy Consultant
Started As: Jr. Internet Marketing Specialist 
College Major: Finance
Coming out of school, I thought I would be a financial analyst or an advisor of sorts, and little did I know, I found that at WebFX.
I have the opportunity each and every day to analyze businesses to evaluate how we can find a budget for marketing initiatives and work to understand cost-per-acquisition, margins on different services, and ultimately, ROI.
So many businesses need a consultant, and our expertise does not have to stop at SEO.
We work to help the business grow as a whole, and using my finance background to help analyze opportunities that turn into sales and dollars for the client is so rewarding. At the end of the day, marketing is useless if it does not add to the bottom line, and it is my job to help clients see that.
Sam Fouracre
Current Title: Internet Marketing Strategy Coach
Started as: Internet Marketing Intern > Jr.
Internet Marketing Specialist – Account Strategist
College Major: Economics
I majored in economics and immediately found a ton of overlap with the skills I learned during my time in college and the skills I've leveraged in my career as an internet marketer.
When it comes down to it, economics is really the study of decision-making, and as an internet marketer, it's my job to understand *why* users make decisions and *how* they reach those decisions. With this comes the opportunity to look at raw data, spot trends, and draw insights accordingly.
I'm then able to make concrete and data-backed recommendations to optimize client campaigns and drive results.
Trend spotting and analyzing data were some of my favorite aspects of economics, and I'm so thankful it has become a large part of my day-to-day as an internet marketer! 
Cecilia Bollinger
Current Title: Internet Marketing Specialist – Account Strategist
Started As: Jr. Internet Marketing Specialist – Account Strategist
College Major: Applied Mathematics and Economics
In college, I majored in applied mathematics and economics.
With that combination, I focused my elective studies on data analysis, mathematical and economic modeling, and probability and statistics. Now at WebFX, I'm an account strategist on the internet marketing team.
The most applicable hard skills my majors gave me were advanced Excel skills and programming experience. I use pivot tables and advanced formulas almost every day, and knowing even some basic programming gives you a great framework and foundation for learning HTML & CSS quickly, since you'll be familiar with how similar languages are structured. 
However, more than any particular concrete skills, I think my majors really helped me develop integral soft skills that I use all the time in my job today.
Math and economics are all about critical thinking and cause and effect, both of which are essential for directing marketing strategies.
Adam Gante
Current Title: Internet Marketing Consultant
Started as: Jr. Internet Marketing Specialist
College Major: Finance
My major in college was Finance, and now I am an Internet Marketing Account Manager at WebFX. I majored in Finance in college because I was good at working with numbers, and I was passionate about helping people and businesses succeed.
As an Internet Marketing Account Manager, I get to do just that. In my role, I get to analyze a lot of data, and the thrilling challenge is to turn that data into insights and actions that move the needle for our clients. 
There are many transferable skills from being a Finance major to now being an Internet Marketing Account Manager. Finance majors understand the fundamentals of business, are used to looking at historical data on charts and graphs, and have a knack for Microsoft Excel and Google Sheets.
I have found my experience as a Finance major has prepared me extremely well to succeed in my role, as I am able to understand the role digital marketing has in a business and the ultimate goal and mission of the business as well.
Kaytlyn Gordon
Current Title: Internet Marketing Strategy Coach
Started as: Jr. Internet Marketing Specialist – Account Strategist
College Major: English
WebFX is an amazing company because it has a place for everyone regardless of their major. I was an English major in college, so when I was looking for jobs, I was searching for ones that primarily involve some sort of copywriting.
I learned very quickly after completing the interview process and starting to work here that my skills as an English Major were transferable to any job, especially the one that I have as an Internet Marketer. 
Every day I utilize the skills from my major in unique ways, from writing up client emails that help describe the value of the work that we're doing to developing content topics and strategies for clients' blogs. It's amazing all the big and small ways that my background as an English major comes into play. I truly believe the most valuable skill that I gained from college was confidence, and that's applicable to any position that's offered at WebFX.
Raeann Walquist
Current Title: Social Media Specialist
Started As: Jr. Social Media Specialist
College Major: English – Specialization in Journalism & Public Relations
My name is Raeann Walquist, and I am a 2020 graduate of Lebanon Valley College, where I majored in English with a specialization in Journalism and Public Relations.
While I never envisioned myself working in digital marketing or advertising, I could not have asked for a better experience.
One thing I love about WebFX is that they teach you everything you need to know about marketing. All you have to do is be willing to learn and open to doing things that push you out of your comfort zone.  
I also love that I get to build on the skills that I learned in my undergrad years.
As an English major, most courses focused on reading, writing and in-depth analysis. Even though I didn't major in marketing or business, I gained valuable skills like critical thinking, communication, public speaking and professionalism that have helped me excel in my position and drive results for my clients.
Holly Gilbert
Current Title: Distributed Operations Lead
Started as: Jr.
Earned Media Specialist
College Major: Economics and English
I double majored in Economics and English. I didn't expect my degree to map directly onto a future career, so I was surprised at how helpful and relevant my studies were when I joined the Earned Media & Copy department at WebFX! Honing my writing, editing and critical thinking skills throughout college helped me quickly learn new information and tackle content marketing projects for our clients with precision. 
Furthermore, I took a few classes in digital humanities for my major, where I learned how to set up WordPress sites, publish blog content, and format copy in HTML.
These are skills I use every single day at my job, so my education helped me jump right into my role!
Overall, I always loved writing & editing in college, and I'm so glad I get to use these skills in the digital marketing industry – and I get to run WebFX's book club, too, so talking literature is still a big part of my life!
Walter Herman
Current Title: Director of Results Enablement
Started as: Jr. Internet Marketing Specialist
College Major:English Literature
My major was English Lit! I didn't minor in anything, but took a lot of philosophy classes. 
One day, out of desperation, I searched "job ideas for humanities majors." I landed on a blog post that was written by someone who was a PhD candidate in literature, but discovered SEO and left the PhD program to pursue a career in SEO.
They talked about how it was part working on websites, part business strategy, and I thought it sounded fascinating!
I searched "What is SEO" and started learning, and was really excited by the idea that you could work on a website to help it get more visibility and revenue. So I searched "SEO jobs near York, PA", which is where I lived at the time. I found a Monster.com listing for a Jr.
Internet Marketing Specialist position at WebFX and applied to interview and got the job! 
The main thing that I feel my college education helped with was really hammering critical thinking — not just accepting something for what it is, but wanting to understand why something functions the way it does, the underlying layers, and how that can change based on other factors. 
Work With Us
Continue Reading
Get posts by email
Join 200,000 marketing managers and subscribe to Revenue Weekly!
"*" indicates required fields
WebFX Careers
Join our mission to provide industry-leading digital marketing services to businesses around the globe - all while building your personal knowledge and growing as an individual.