The WebFX Hiring Process
WebFX has been growing steadily for the last ten years: from humble beginnings in Carlisle, Pennsylvania, all the way to our new riverfront home in Harrisburg. And as the #1 Best Place to Work in PA, we take our responsibilities as community leaders very seriously.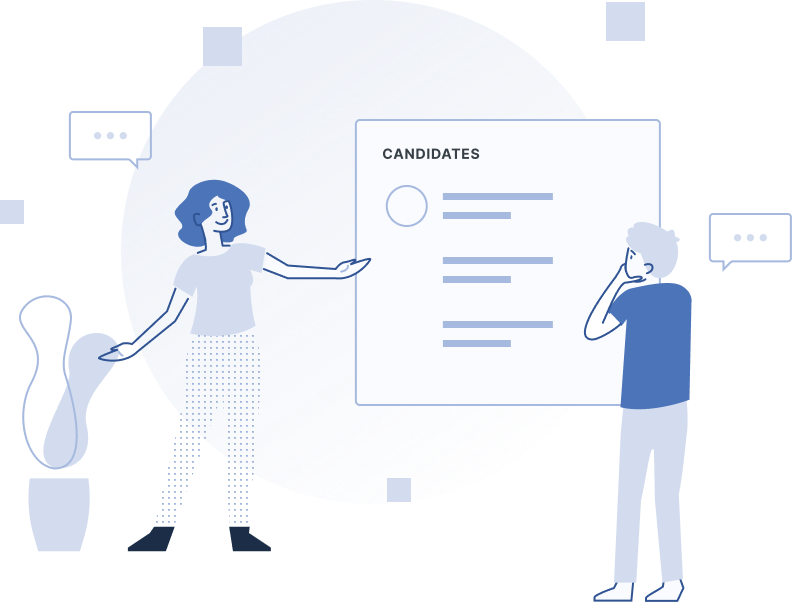 We're always looking for smart, capable, and ambitious young professionals to help us expand our horizons even further. This is your chance to make a lasting mark on a fast-growing company in the exciting and challenging world of Internet marketing.

01

Step
Apply Online
You like to keep things simple. So do we. To get started with your new career, head over to our employment page to see which available positions could be right for you. Our online application process is fast, easy, and paperless. It will also put you in touch with our Talent Acquisition Specialist, who will remain with you throughout the process and keep you in the loop about the status of your application.
02

Step
Phone Interview
If your application is a great fit, our Talent Acquisition Specialist will schedule a 30-minute phone conversation to get to know you a little better. This is our chance to focus on your qualifications and see which position is the best fit according to your strengths. We want to know what makes you, you.
03

Step
Written Interview
We like to compliment our phone interview with a written portion that helps us dig even deeper into your recent job experiences, your accomplishments, and your hopes for the future. Our team members pride themselves on their writing and communication skills; take this opportunity to show us what you're capable of.
04

Step
Office Tour + Face-to-Face Interview
Office Tour
We love our riverfront mansion in the heart of Harrisburg, and we know you will too. Come visit with us and take in our great view of the mighty Susquehanna, the Harrisburg skyline, and all of WebFX's great on-site facilities like our cozy back patio and full-service coffee bar. You'll also get to see how we're touching not just local lives, but also how our #FXBuilds project is helping the less fortunate half a world away.
Face-to-Face Interview
We like what we see, and so do you; let's take this to the next level. If you've made it this far, the next step is to meet with WebFX's Talent Acquisition Specialist to further explore your qualifications, as well as how WebFX can be a great fit for your career aspirations. At the moment, we're leaning into virtual interviews to keep everyone safe and healthy, but we are looking forward to bringing candidates back into our office soon! Don't worry, as we transition back to in-person interviews, your personal comfort level will determine if the interview is in person or virtual.
05

Step
Let's Get to Know Each Other
Executive Team Interview
At this stage, you will meet with one or several of our hiring team managers, depending on the position.
06

Step
"The Caucus"
After you've had a chance to speak with us, show us what you're capable of, and ask us about what's on your mind, your hiring manager will have a series of conversations with members of WebFX leadership.
If you've left us impressed, we'll extend an offer of employment within 1-4 weeks. WebFX is a family, so we want to make sure this is the right move for both parties.
Ready to apply?
Visit our careers page to see our current employment
Our Careers
We're not your typical Internet marketing agency
Our team is made up of award-winning designers, developers, and Internet marketers. For us, it's not just a job — it's a driving passion. And that passion has led to some of the best work on the Internet.
Don't take our word for it! We're proud of our many customer testimonials on Clutch. We've earned a 4.9 out of 5 with 130 ratings.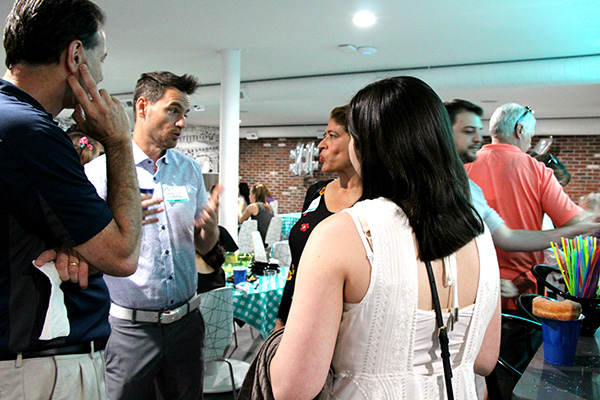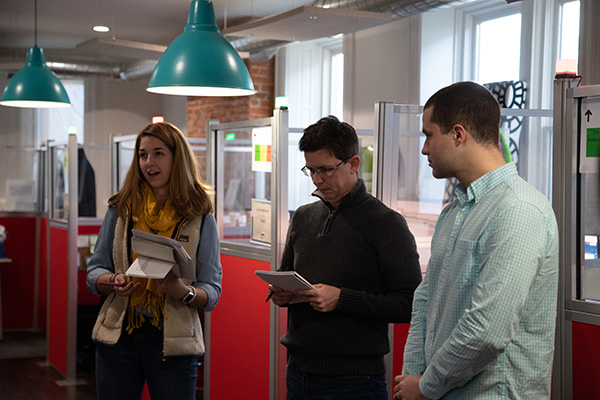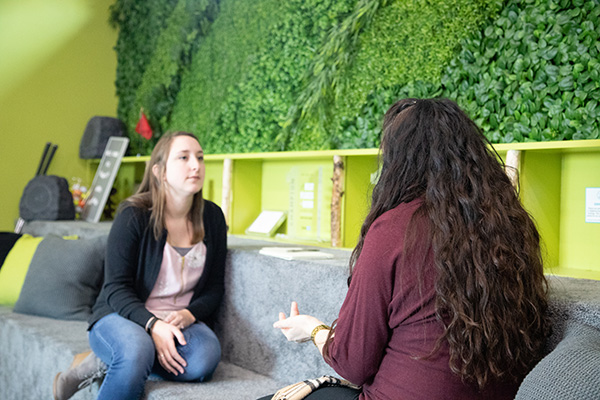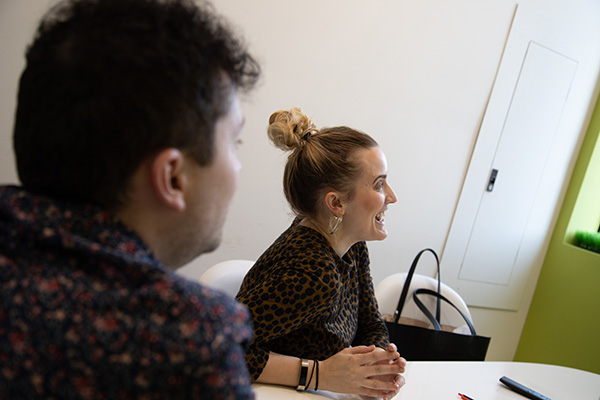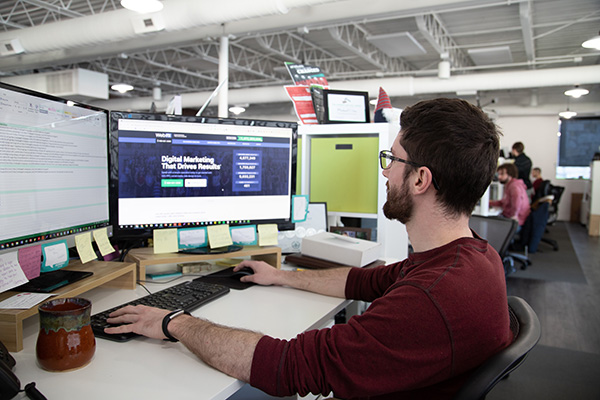 Our POSITIVE code is a driving force for everything we do at WebFX
P
O
S
I
T
I
V
E
P
We treat fellow FXers like family and empower them to achieve their Personal best.
O
We embrace change, lead with solutions, and make the most of every Opportunity.
S
We put ourselves in our client's shoes and measure 
Success
by how much we "WOW" them.
I
We lead by example, work with Integrity, and aspire to leave the world a better place.
T
We are productive, Tenacious, and get it done.
I
We deliver tangible business 
Impact
for our clients and the people who work there
V
We 
Value
continual improvement in all we do & strive to be 1% better every day.
E
We are avid ongoing learners and 
Embrace
challenges with a growth mindset.
Additional Applicant Resources