Our current project:
The Water Project
In March of 2018, we set the new goal of raising a $30,000 for The Water Project.
The Water Project helps to construct community solutions for safe water. Communities are all different and have diverse needs when it comes to water and otherwise. Water projects that we work on include new wells, well rehabilitation, protected springs, rainwater harvesting, and sand dams.
Our FXBuilds donation to the Water Project has already assisted in the pursuit of three of these projects in communities throughout Kenya to provide safe water resources.
Water Project Update
We're proud to announce that as of February 26th, the Kithumba Community Sand Dam is complete! Our donation helped to provide a new source of water for the Kithumba community by way of a sand dam. It is a system that will give the local community access to naturally filtered water.
In addition, community members were given the option to attend hygiene and sanitation training which will go a long way in their small village. Not only that, but community members were given training on how to treat their drinking water, as well as keeping it from becoming contaminated. They also learned how to make soap, and with our materials, have enough to make over 60 liters of it.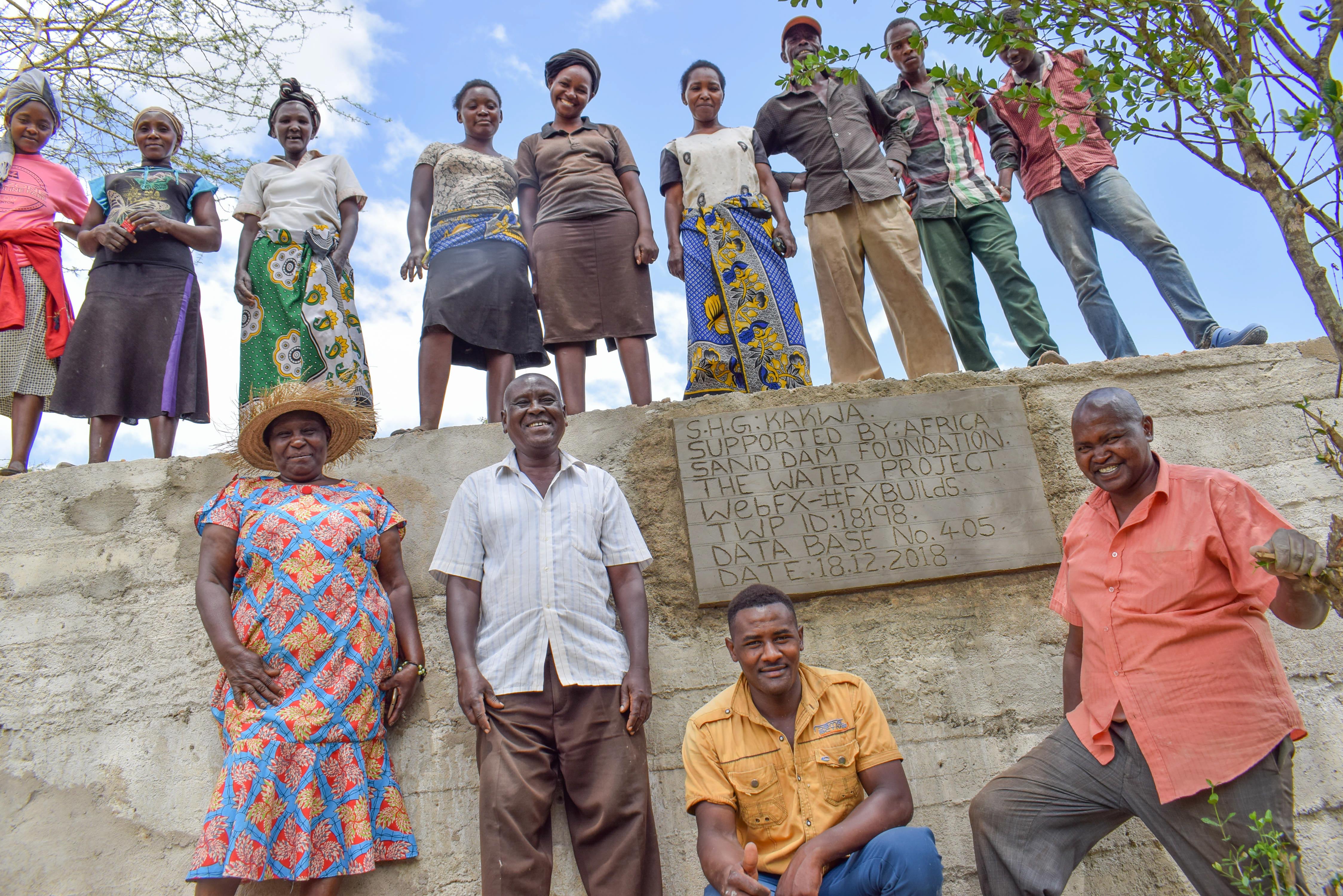 What is FXBuilds?
#FXBuilds is a WebFX program, established in 2014, that allows us to give back to those in need. Powered by team successes, the program allows us to improve the lives of those around the world who may lack education, shelter, clean drinking water, vaccines, and other basic human privileges.
Our goal with #FXBuilds is two-fold, and our combined efforts will essentially allow each WebFX team member to have helped a total of approximately 50 people around the world in a 10 year period.
View FXBuilds Projects
1. To donate over $400,000 to building and community improvements by 2024.
2. To improve the lives of 5,000 people across the globe by 2024.
Follow OUR PROGRESS
To follow the #FXBuilds program as it progresses, and to read the latest news about our goal completion efforts, search for the #FXBuilds hashtag on Twitter and Facebook. You can also follow us on Twitter, Facebook, or Google+.
PAST AND CURRENT PROJECTS WITH COMPLETE DETAILS
Learn more about how WebFX changes the world one project at a time.