Digital marketing for education from WebFX
When you hear the term "marketing," you might think it only matters for businesses. But your school or university needs marketing too. Marketing is a tool that allows you to spread brand awareness and get people to learn about your school's offerings.
So, for your school to attract more students, you need a strong education marketing campaign. But marketing requires time and energy, which you may not have when you're busy handling other projects for your educational institution.
That's why you can benefit from partnering with a professional education marketing agency like WebFX. We can handle all the marketing work for you, freeing you to manage other important tasks.
Read on to learn more about the advantages of partnering with a digital marketing agency for education. Then partner with us to start driving better results for your marketing. Just call 888-601-5359 or contact us online to start investing in our digital marketing services!
We foster and form long-term partnerships so that your business has long-term results.
Over 90% of WebFX clients continue partnering with us into year 2 of their campaign.

Hear from Our Happy Customers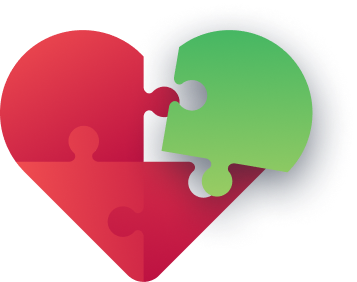 Why partner with a digital marketing agency for education?
Despite all the services an agency like WebFX can provide, you may be wondering what you stand to gain from partnering with professional marketers. Why not just handle it on your own?
Here are a few key benefits to partnering with an education marketing agency:
1. An education marketing agency has more time
You only have so much time to spare for your marketing efforts. So, if you manage your marketing alone, you'll have to carve out time for it from your other responsibilities.
An education digital marketing agency, however, has no such restrictions. An agency can devote all its time to handling your marketing, which means you can get more thoroughly planned and executed marketing strategies. Furthermore, letting an agency handle your marketing frees you up to manage other tasks.
2. An education marketing agency has more experience
Another advantage of working with an agency is that it will give you access to more experienced marketers.
Marketing agencies spend every second of their time on online marketing efforts, and many of them have been doing it for years on end. That gives them an exceptional amount of expertise that you don't want to miss out on.
3. An education marketing agency has better resources
On top of having more time and experience, agencies very often have access to some excellent marketing resources. There are many tools and platforms available for improving marketing efforts, and an agency will likely bring access to some of the best such tools.
As a result, you don't have to spend hours scouring the market for the best marketing tools. You'll get the tools you need to run your campaigns and the expertise from your education marketing company to help you maximize their potential.
Why choose WebFX as your education marketing agency?
Now that you know the benefits of partnering with experienced marketers, it's time to partner with the right education marketing agency. If you're looking for a marketing company that puts your educational institution first, look no further than WebFX:
Here are three reasons you'll want to partner with us as your education digital marketing agency:
1. WebFX is a full-service digital marketing agency
One of the first things that sets WebFX apart is that we're a full-service digital marketing agency. That means we provide a variety of different marketing services for all our clients.
Some agencies only specialize in one or two strategies. That means if you need help with multiple strategies, you must outsource to multiple agencies. But by partnering with WebFX, you can keep all your marketing efforts centralized with one agency.
2. WebFX has decades of experience
Another advantage WebFX brings to the table is our exceptional amount of experience. We've been driving results since 1996, giving us well over 25 years of marketing experience.
That's over two decades' worth of expertise you'll be gaining access to by partnering with us! As a result, you'll get campaigns that are built to help you succeed with strategies proven to work for educational institutions like yours.
3. WebFX has a history of driving amazing results
Finally, WebFX comes with a long history of driving results for our clients. In the past five years alone, we've generated over 7.8 million leads and $3 billion in revenue for the businesses and organizations that have partnered with us.
By choosing us as your education marketing company, you'll gain access to the same phenomenal service that we provide to all our clients. As a result, your school will see a significant increase in potential students!
What education digital marketing services does WebFX offer?
Digital marketing for education involves multiple strategies to market yourself online, and WebFX can help you take advantage of all of them.
When you partner with WebFX, you'll gain access to a variety of marketing services. Those services include:
Search engine optimization (SEO):

With our

SEO services

, we'll help you optimize your web content to rank high in

Google search results

.

Pay-per-click (PPC) advertising:

Our

PPC services

will allow you to display paid ads at the top of Google search results and in the margins of third-party websites.

Social media marketing:

With

social media marketing

, we'll help you promote your school through various social platforms and run

paid social media ads

.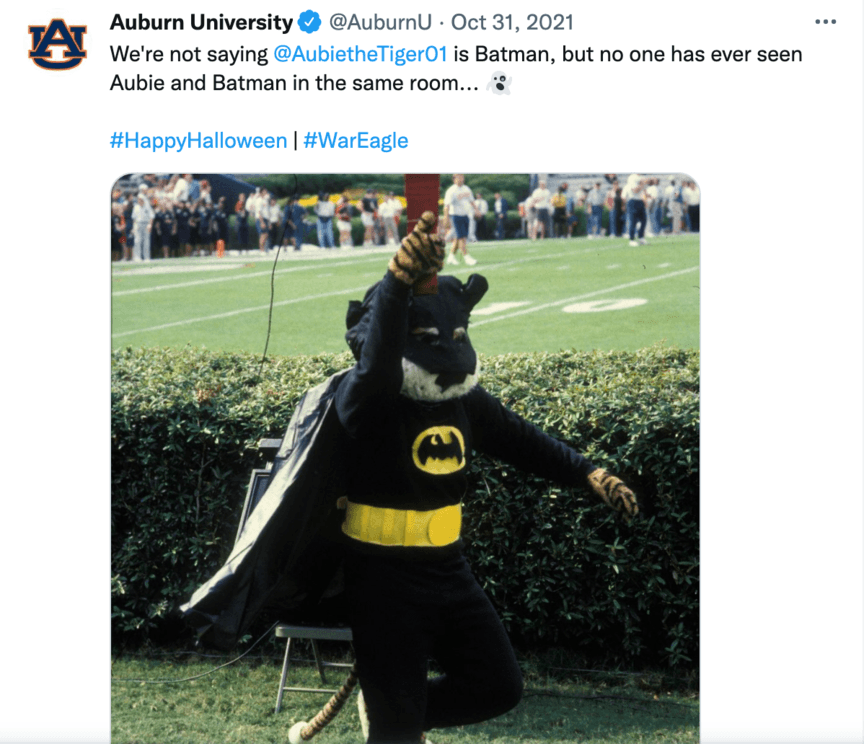 By applying each of these strategies to your education marketing campaign, you can bring in a steady flow of new students for your school.
Time to Level Up Your Sales
Our long list of services helps you grow every aspect of your business with marketing strategies that are proven to increase bottom-line metrics like revenue and conversions.

In the past 5 years, we've managed more than 12.9 MILLION transactions across our client base.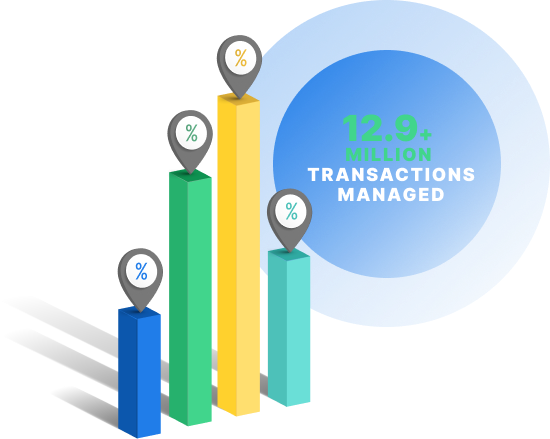 WebFX knows digital marketing for education
Ready to start putting your school out there with online marketing? WebFX would love to help! With over 1020 client testimonials, we're the agency that schools trust to drive amazing marketing results.
With our digital marketing services, you'll get help implementing all the strategies listed above and more. You'll also work with a dedicated account representative to keep you in the loop about everything we do for your marketing efforts.
To get started with us, just give us a call at 888-601-5359 or contact us online today!
Earn a 20% greater ROI with WebFX