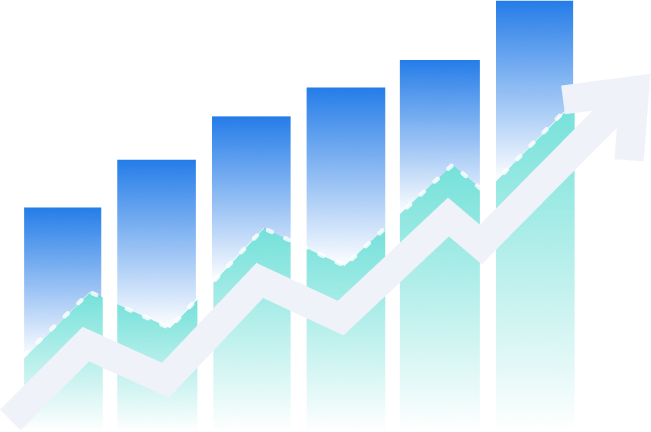 Results That Made Them Smile: Hurst Pediatric Dentistry and WebFX
Hurst Pediatric Dentistry wanted more clients to find their kid-friendly dental office. Here's how our partnership helped them serve up more smiles!
3872%
INCREASE IN SESSIONS FROM SEO
540%
INCREASE IN LEADS FROM ORGANIC SEARCH
About Hurst Pediatric Dentistry
Hurst Pediatric Dentistry focuses on helping children maintain smiles that are beautiful and healthy. From dental cleanings to fluoride treatments and more, Hurst Pediatric Dentistry creates an anxiety-free experience for children and families.
Wanting more parents to discover and choose their kid-friendly practice, Hurst Pediatric Dentistry came to WebFX.
The challenge
"We were dissatisfied with our website's local search rankings and wanted someone to help us improve them."
That was the spark that compelled Hurst Pediatric to seek out a digital marketing partner.
They wanted to achieve three goals:
Obtain more leads from Dallas-Fort Worth and surrounding areas
Improve their domain rating

Business impact
Since partnering with WebFX, Hurst Pediatric Dentistry saw a 3872% increase in sessions from SEO and a 540% increase in leads from organic search!
Hurst Pediatric Dentistry continues to drive new patients to their practice with WebFX monitoring and optimizing their website performance.
"Since we began working with WebFX, the number of people who find our website through organic searches has increased greatly. More importantly, we now get many more phone calls and appointment requests from people who found us through organic searches," they said.
3872%

INCREASE IN SESSIONS FROM SEO

540%

INCREASE IN LEADS FROM ORGANIC SEARCH
Client-focused solutions from WebFX
"We can be very particular, and we have strong ideas about many aspects of our website, so we wanted to be able to control a lot of aspects ourselves," they said.
With our client-first approach to marketing, we put Hurst Pediatric Dentistry in the driver's seat and helped guide them to making impactful decisions for their website.
To help them drive more local leads and increase appointments, we created a custom package that included:
We provided them with a dedicated account representative that offered suggestions for improving their website and local presence online.
As a result, Hurst Pediatric Dentistry ranks higher in search results and drives more qualified traffic that turns into phone calls and appointments for their practice.
A custom approach to digital marketing
Speaking of our partnership, Hurst Pediatric Dentistry shared, "They are always there to help us when we have questions or don't know what to do, and they aren't afraid to make suggestions when they think we could do something better, but they never step on our toes or try to pressure us into anything."
If you're looking for a marketing partner that puts your business first, WebFX is the solution.
Our client-first approach has allowed us to drive over 7.8 million leads and over $3 billion in revenue for our clients in the past five years alone.
Check out our custom-tailored digital marketing solutions to learn more, and contact us online to connect with our team to get a free quote!